Lamb Stew in Intense Yellow Sauce
Home
>>
Recipes
Amazing traditional shepherds' stew from Abruzzo with a sauce thickened with lemon, egg yolks and pecorino.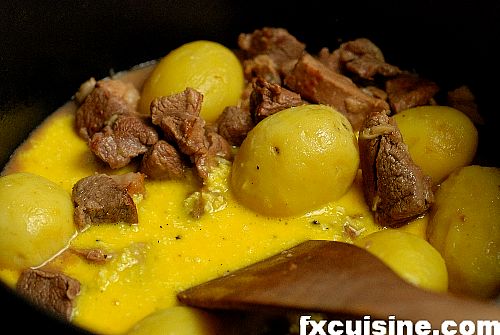 The shepherds in Abruzzo, in the mountainous ridge down the Italian peninsula, found their mutton stew too lean to their taste. They use a few local products to thicken and enrich the sauce, turning it into an intriguing and very tasty yellow stew.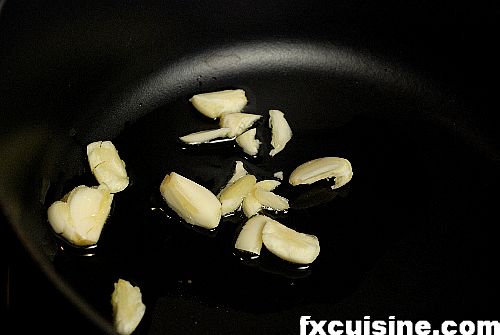 Start by crushing 2 garlic cloves with a knife held flat and fry them gently in olive oil.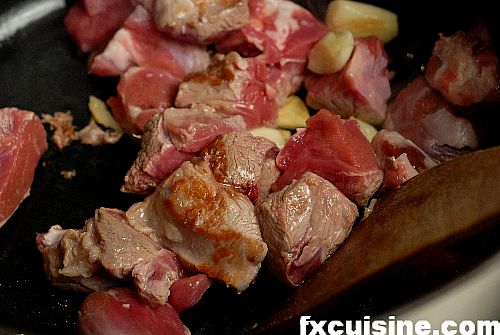 Add cubed lamb and sauté until browned all over.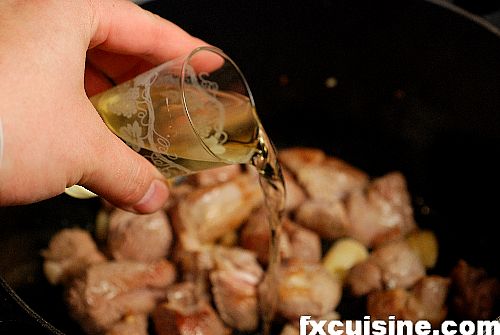 Pour in a glass of white wine and scratch the bottom of the pan with a wooden or plastic paddle to remove any bits of meat and let them dissolve in the wine.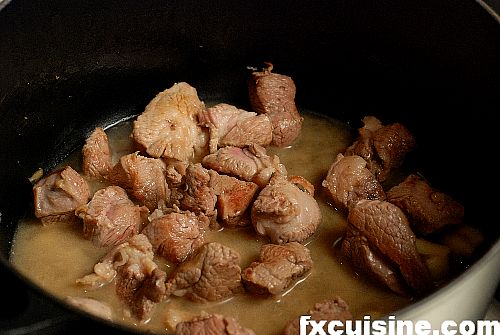 Add a glass of water, bring to a boil, cover and simmer until the lamb is cooked through.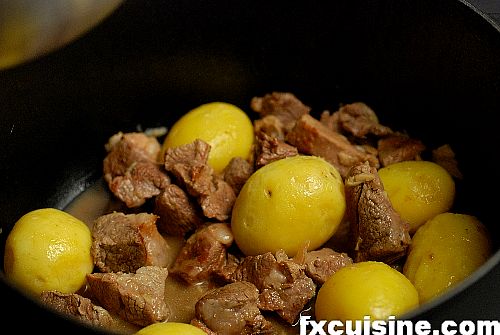 You can also add potatoes for a true one-pot-meal. You'll need 3 egg yolks, 1 lemon and 100gr soft pecorino cheese.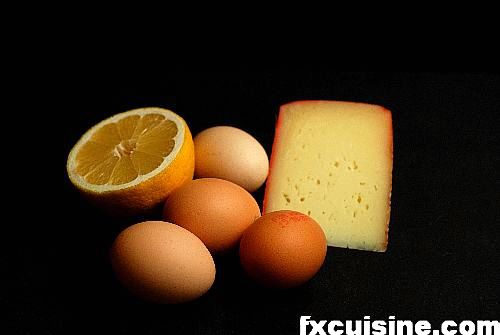 Now for the sauce that makes this dish unique.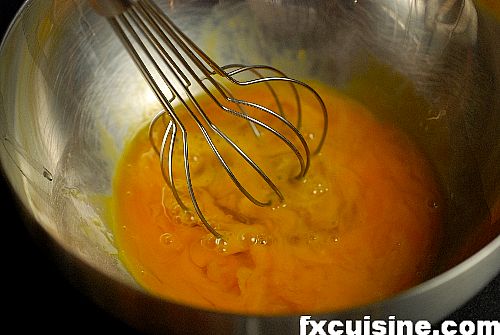 Beat the egg yolks ...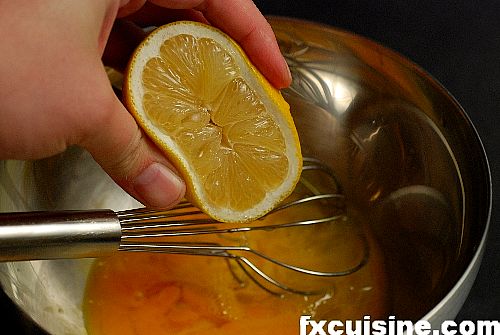 ...and add the lemon juice.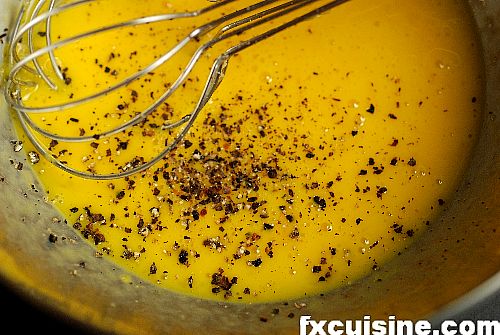 Add some crushed pepper...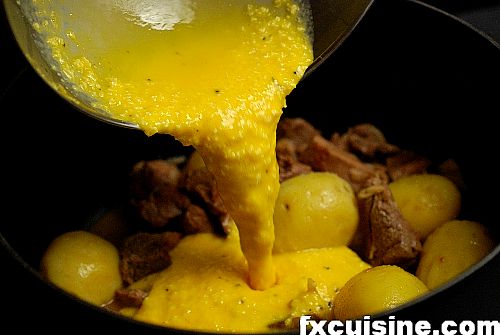 Remove the stew from the fire and let it rest for a while so that it will not be too hot and coagulate the egg yolks too soon. Mix the yellow paste into the stew.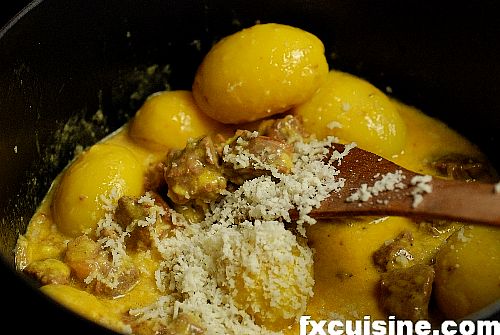 Add the grated pecorino cheese and mix so more until you get a really smooth sauce.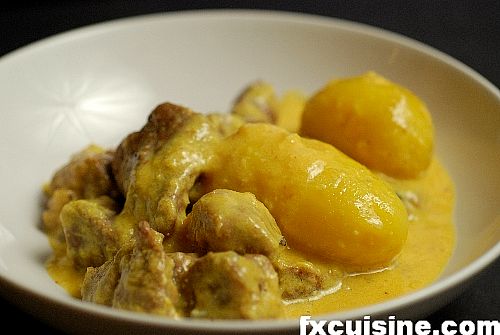 Serve. This is one easy but very tasty stew. Spectacular too, with its intense lemon smell and yellow color. Here our friends the Irish have no excuse for not having come up with a similar dish!
77922 views
Copyright FXcuisine 2023 - all rights reserved.
If you do this recipe at home please let me know how it worked for you by submitting a comment or send me a picture if you can. Thanks!