Moroccan Chicken Prune Tagine
Home
>>
Recipes
Gorgeous decadent Moroccan dish, sweet, nutty and fragrant.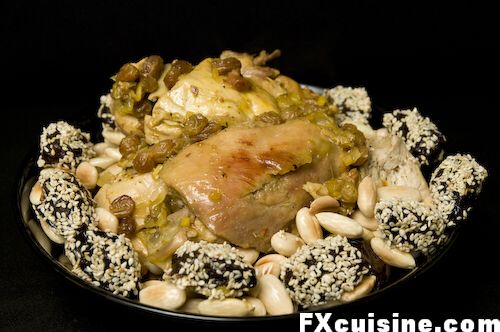 A rich, decadent, sweet Moroccan chicken stew you can prepare easily in any kitchen.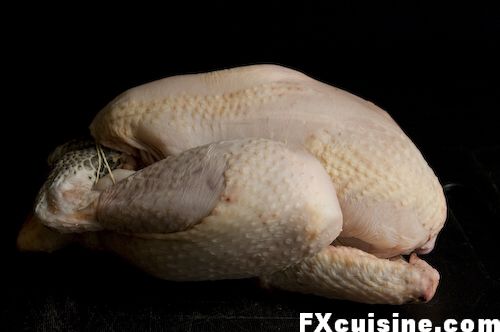 Buy the best chicken you can afford.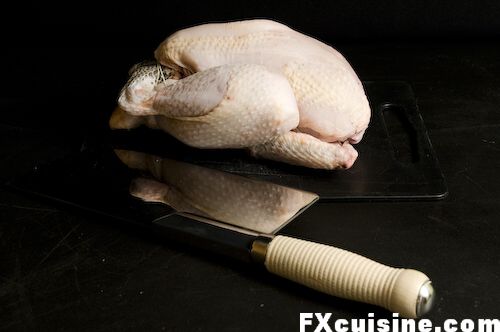 Take out your most fearsome cleaver.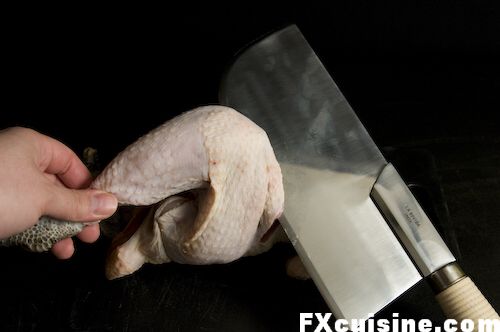 Cut the chicken into manageable parts, about 8 parts.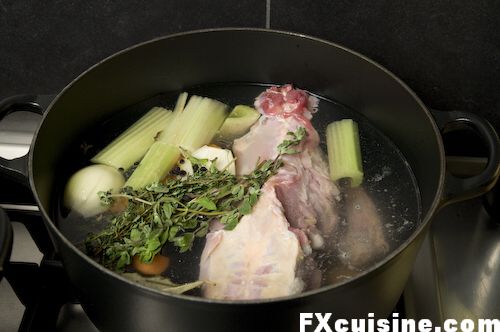 Place the carcass in a pot with a couple vegetables peeled and roughly chopped - here onion, carrot, celery and marjoram. Slowly bring to a boil.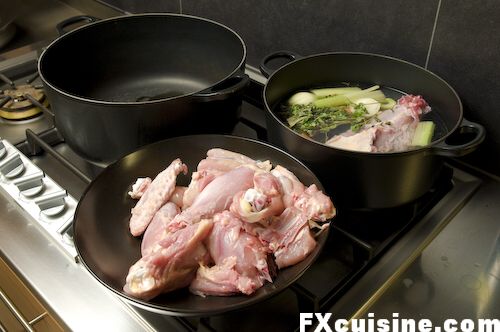 Prepare a large pot and have your chicken at the ready. I prefer to skin chicken before sautéeing, the skin is very fat and not very enticing after an hour of simmering anyway.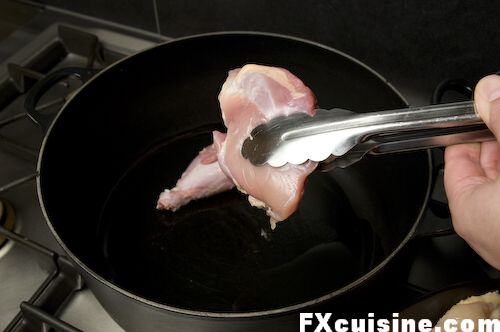 Heat a little oil in the large pot and carefully place each piece of chicken in the pot.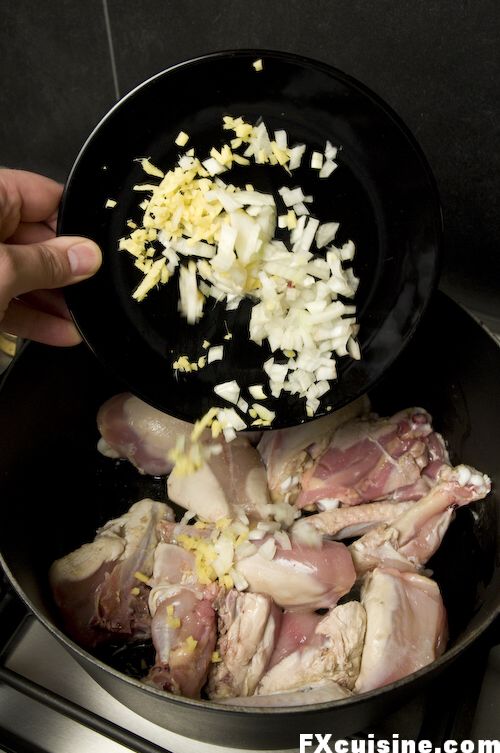 Add one finely chopped onion and a thumb-sized piece of fresh ginger. Please note that Morrocans use dried ginger because that's all they could traditionally buy.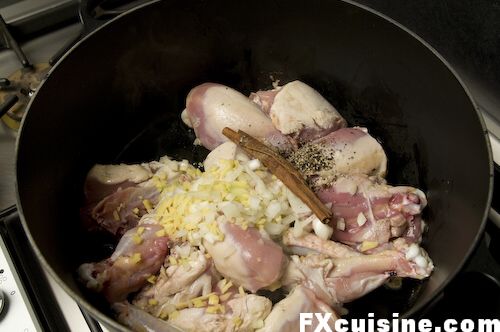 Season with salt and pepper, add a stick of cinnammon and toss.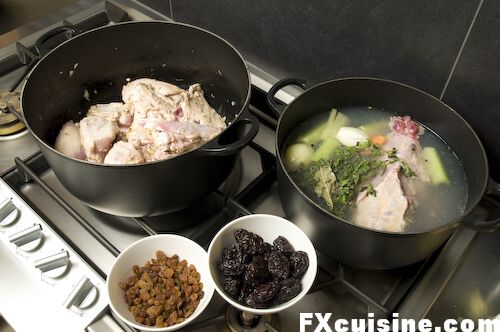 Prepare dried raisins and prunes...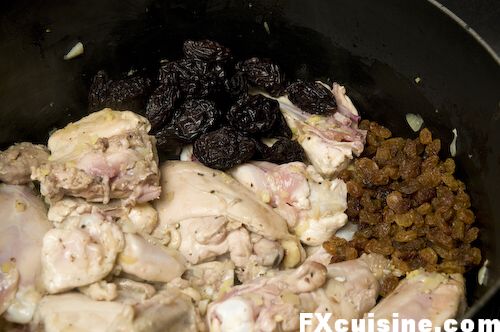 ... and add them to the chicken.
...