Homemade Orgeat Syrup (French Barley Water)
(page 2 of 2)
Home
>>
Recipes
Orgeat syrup is a gorgeous almond elmulsion that will turn any water into a fragrant milky refreshing beverage.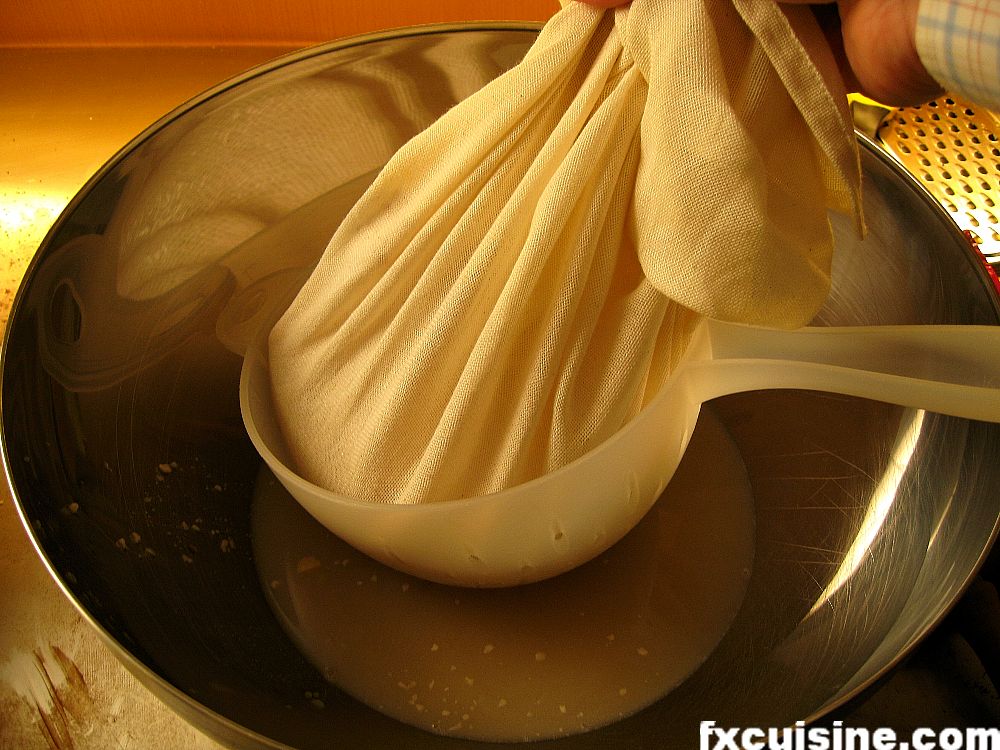 Strain through a cheesecloth.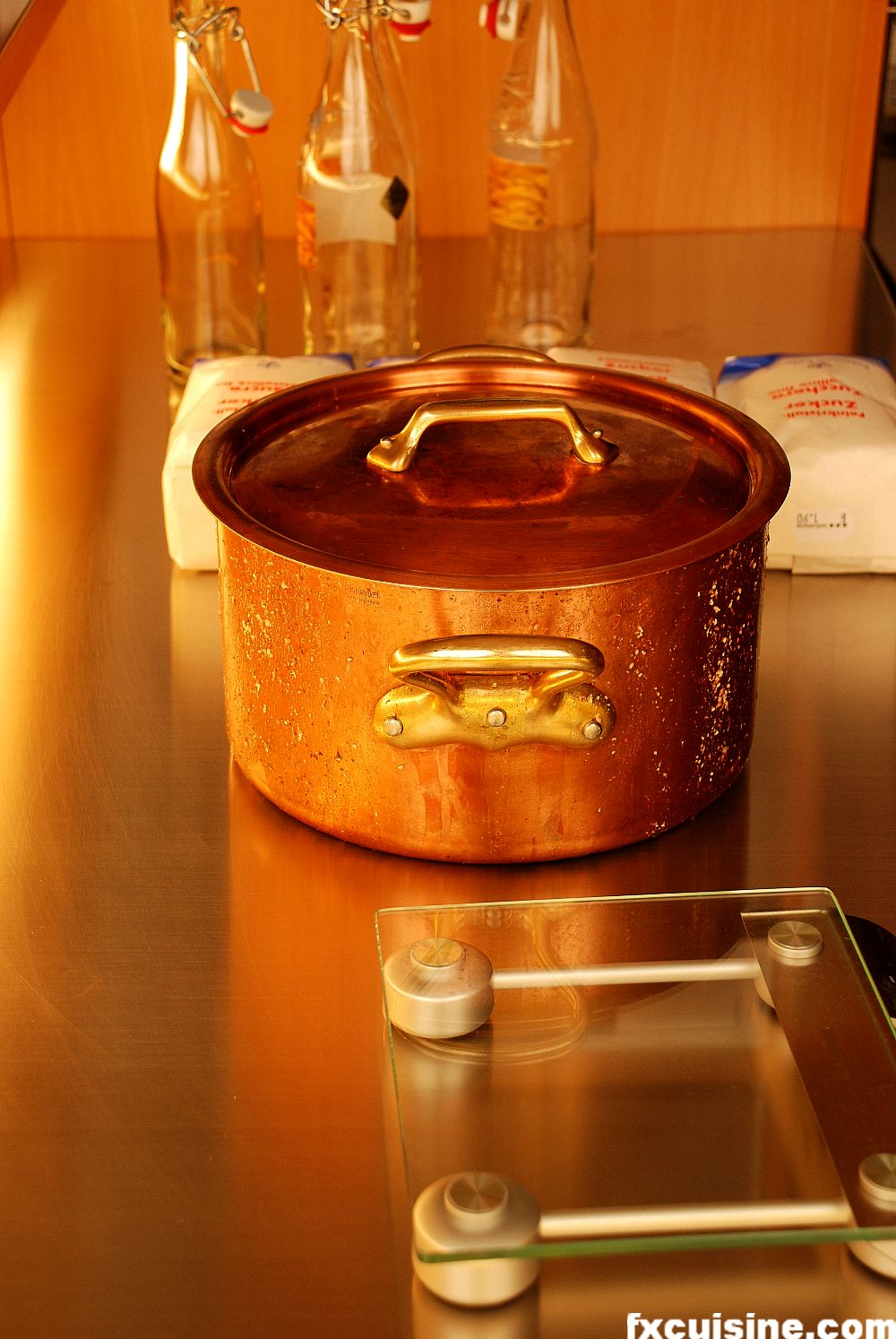 Prepare a large bowl, the rest of the sugar and a kitchen scale. Heat syrup bottles by pouring boiling water into them. Here I used empt y store-bought syrup bottles - you can still see the labels!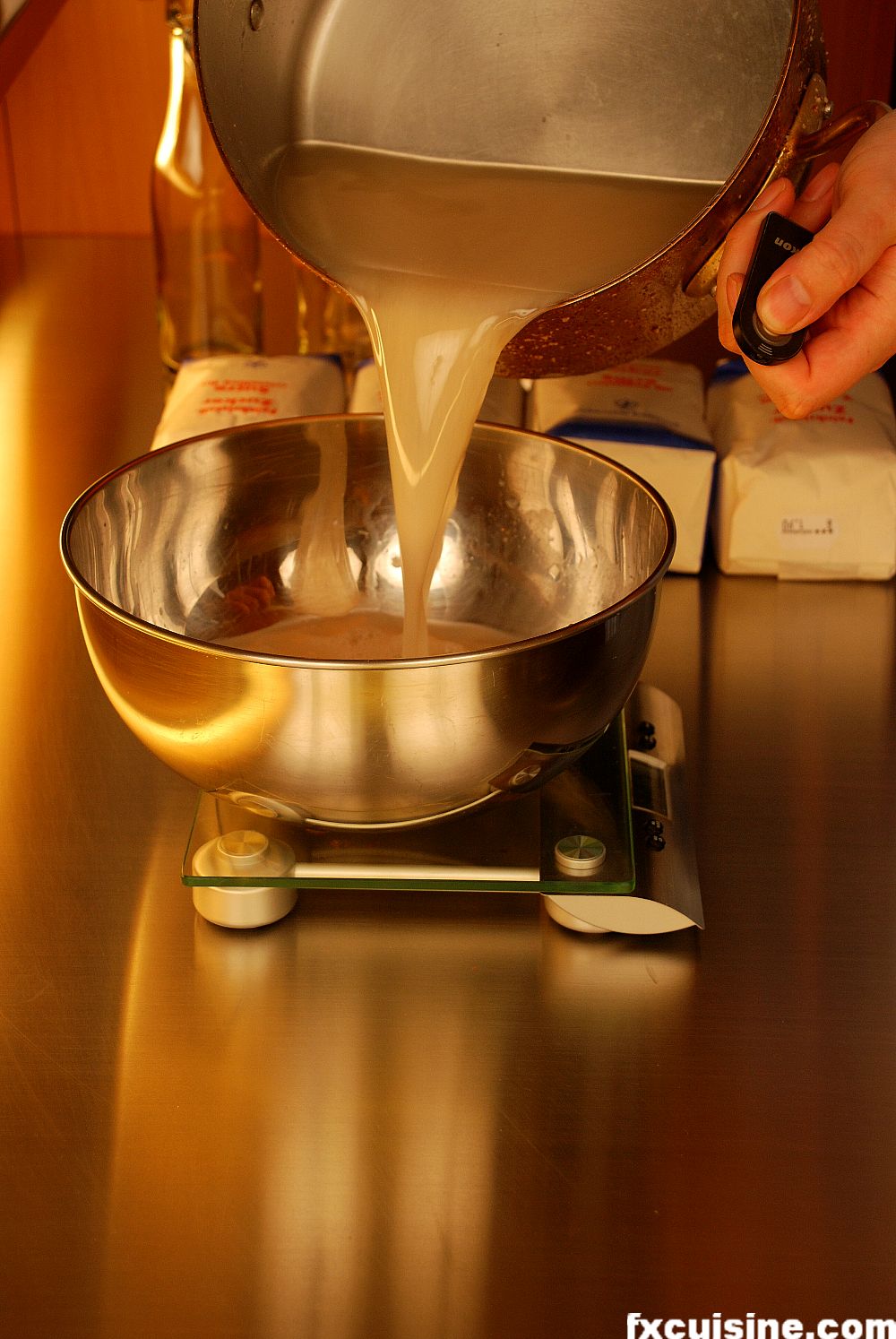 Weight the strained liquid.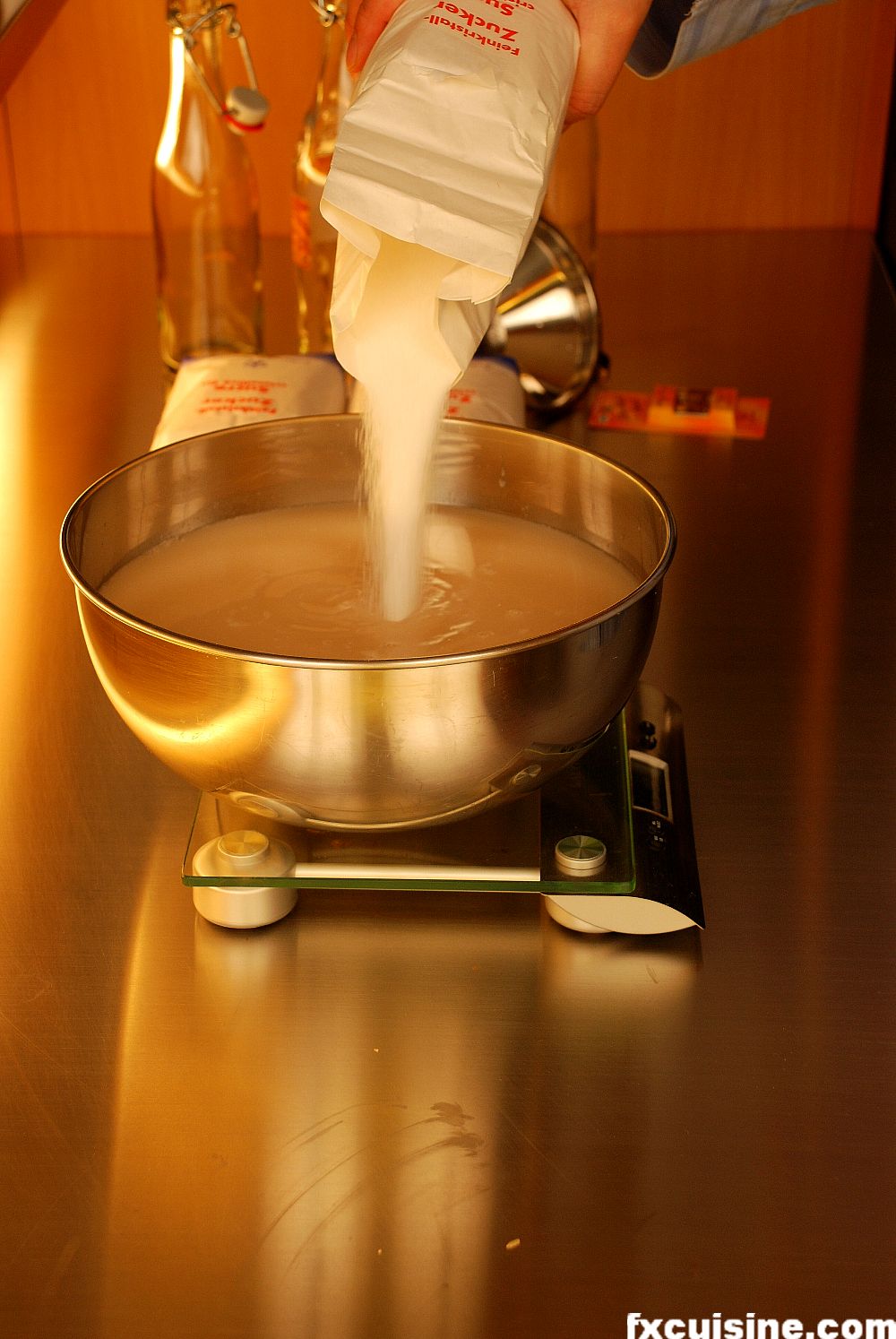 Add 700gr caster sugar for every 500gr of strained liquid. Put the pot on a low flame and heat carefully to dissolve sugar.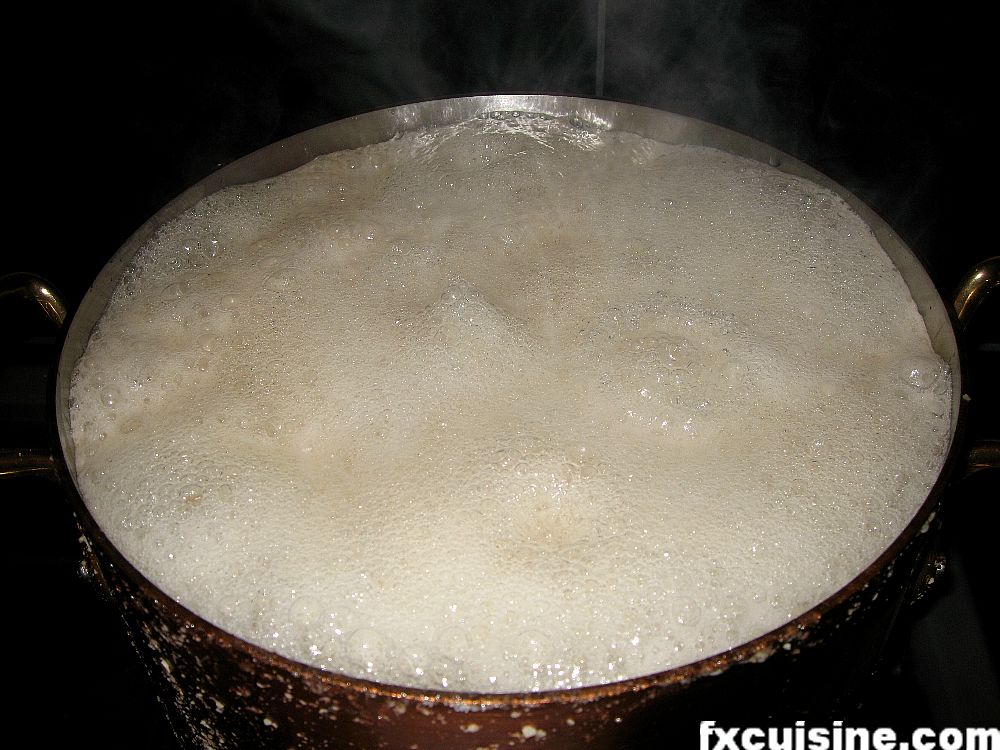 If you are not careful and let the syrup boil, all sorts of evils will fall upon you. First the pot will spill over a sticky almond-sugar decoction like it did above. Then the sugar will burn and your syrup might not dissolve anymore, stuck forever in Baumé hell between syrup and caramel. Please be careful. Some authors (see below) recommend not heating more than 40C°.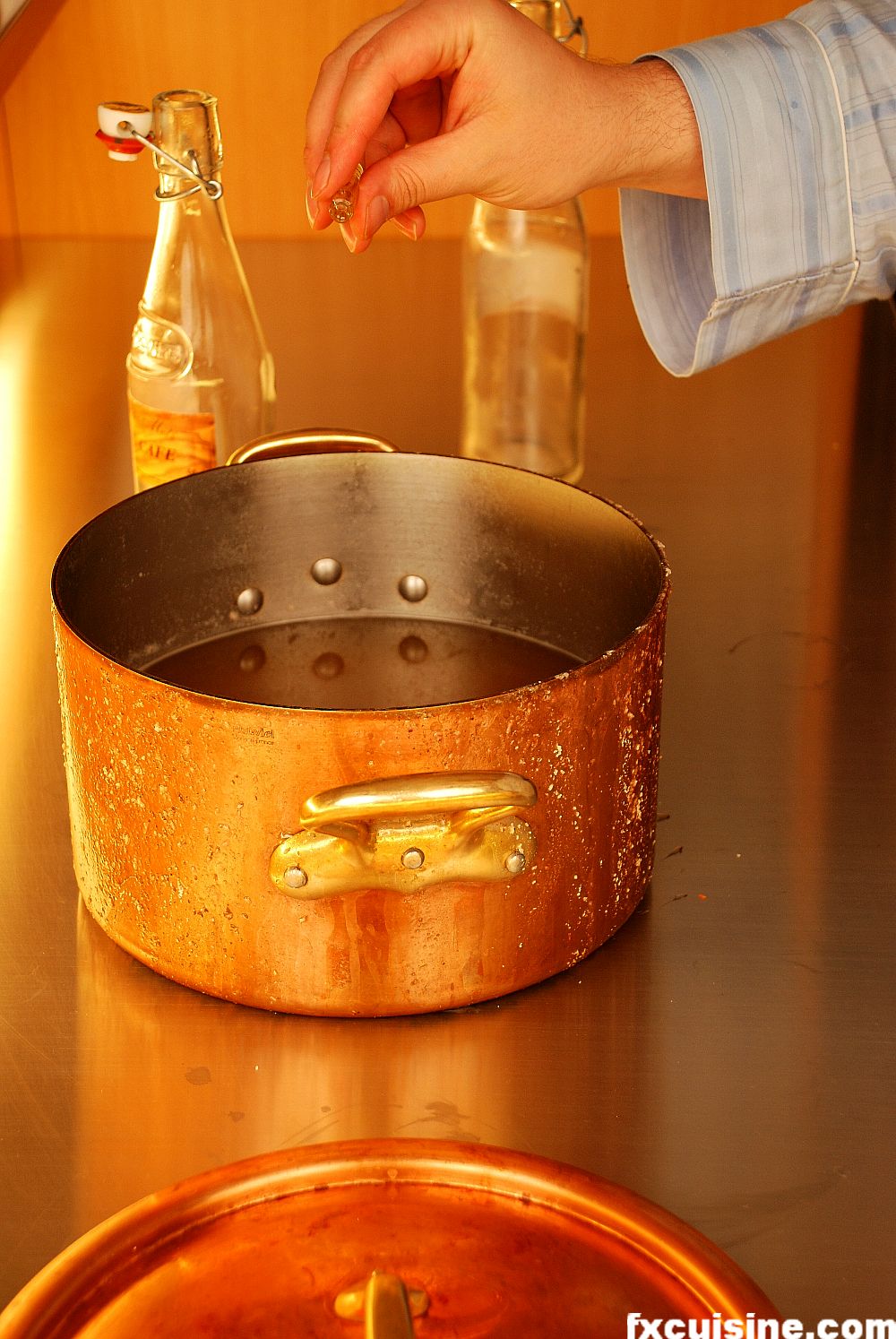 Leave to cool before adding the extra flavorings if you like them. A few drops of bitter almond extract, rose water and orange water. If you add while the syrup is hot, their flavor might evaporate.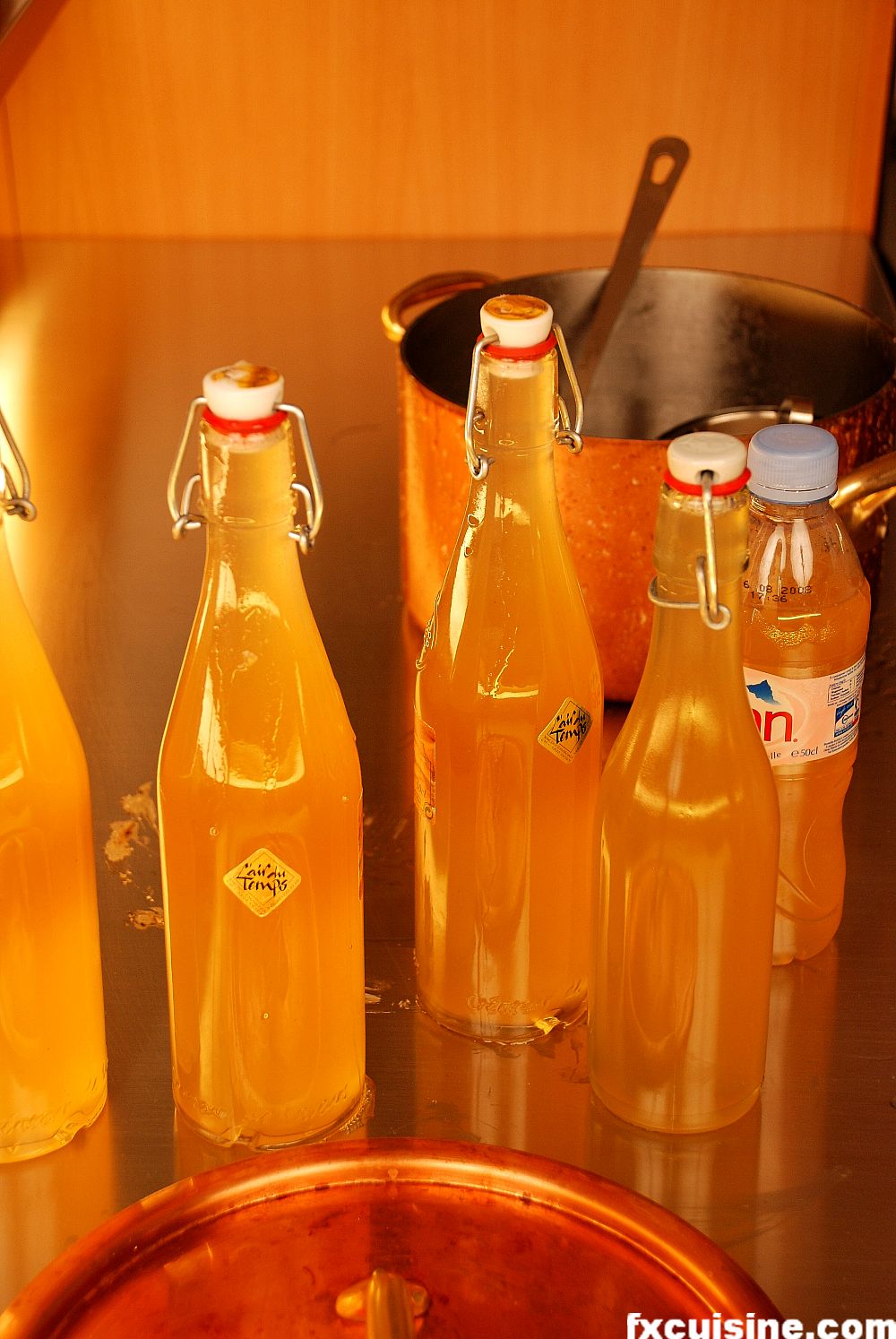 Please note that I my syrup is golden in color although when dissolved in water its turns milky. I think the golden color comes from my using unblanched almond powder rather than white powder.
Real orgeat syrup will split after a few days in a thick, solid white layer of almond powder on top and syrup below. This is normal and happens with quality bought orgeat syrup such as the one I used to buy from Hédiard in Paris. All you need is insert a skewer in the bottle to break the top layer a bit, close and shake. This is really part of the fun in this product and a hallmark of quality orgeat syrup.
If you are interested about why this happens read an authoritative discussion in the 1857 Traité de pharmacie théorique et pratique v. 2 By Eugene Soubeiran.
586844 views
Copyright FXcuisine 2023 - all rights reserved.
If you do this recipe at home please let me know how it worked for you by submitting a comment or send me a picture if you can. Thanks!