Dandelion Syrup
(page 2 of 2)
Home
>>
Recipes
Dandelion, the humble but ubiquitous golden flower is turned into a syrup and jam in the Alps. Here is how my grandma did it.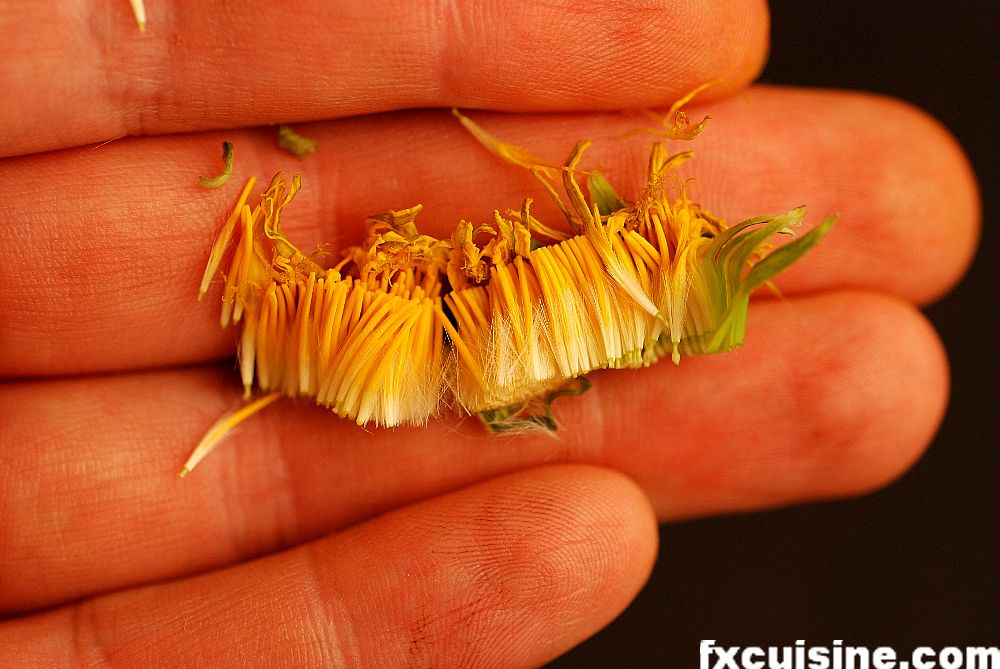 Start by
washing
the flowers and
cut
their base to help detach the yellow petals from the green leaves. We only use the petals. You can also do this entirely by hand but the knife speeds it up.
In a saucepan, cover the dandelion petals with water. I use mineral water, but if you drink tap water you can use that.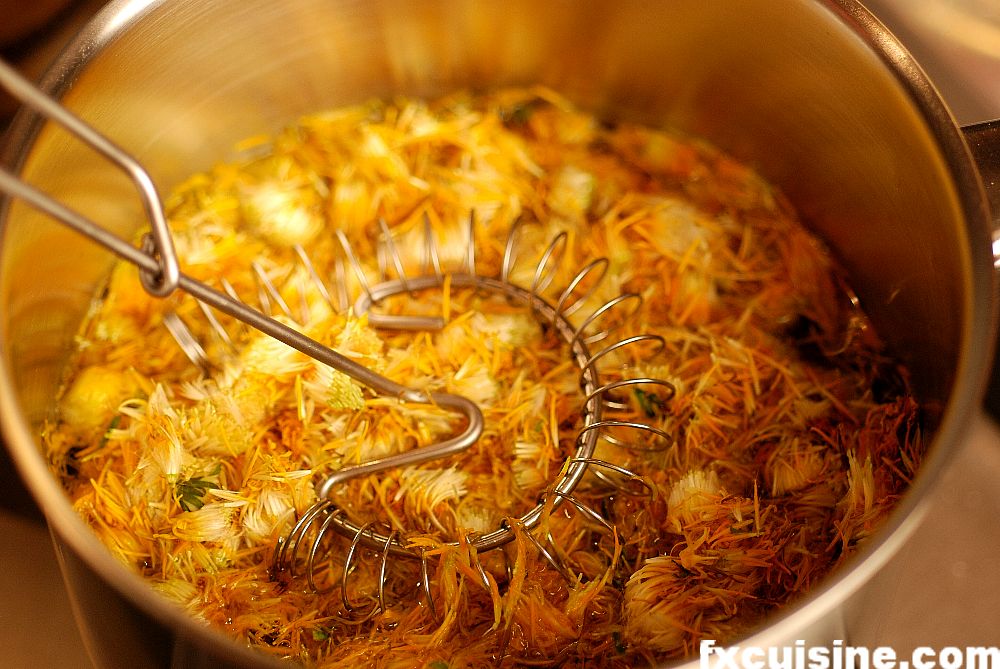 Mix well until all petals are covered.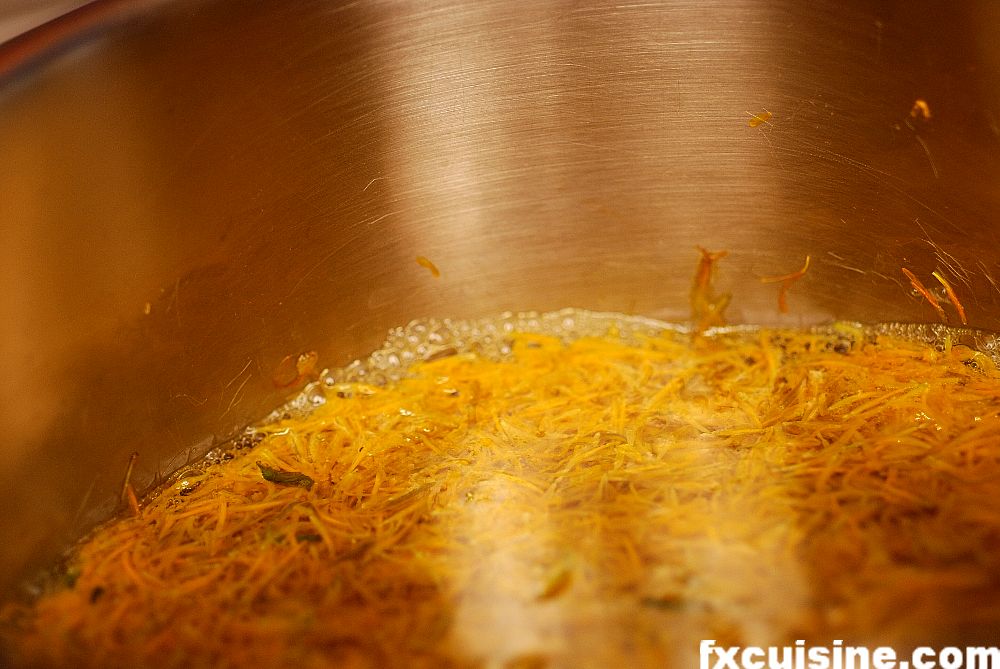 Bring to a boil, cover and let infuse in the fridge overnight. Some recipes will boil the flowers for 20 minutes - I find this quite barbaric given the delicacy of the flowers.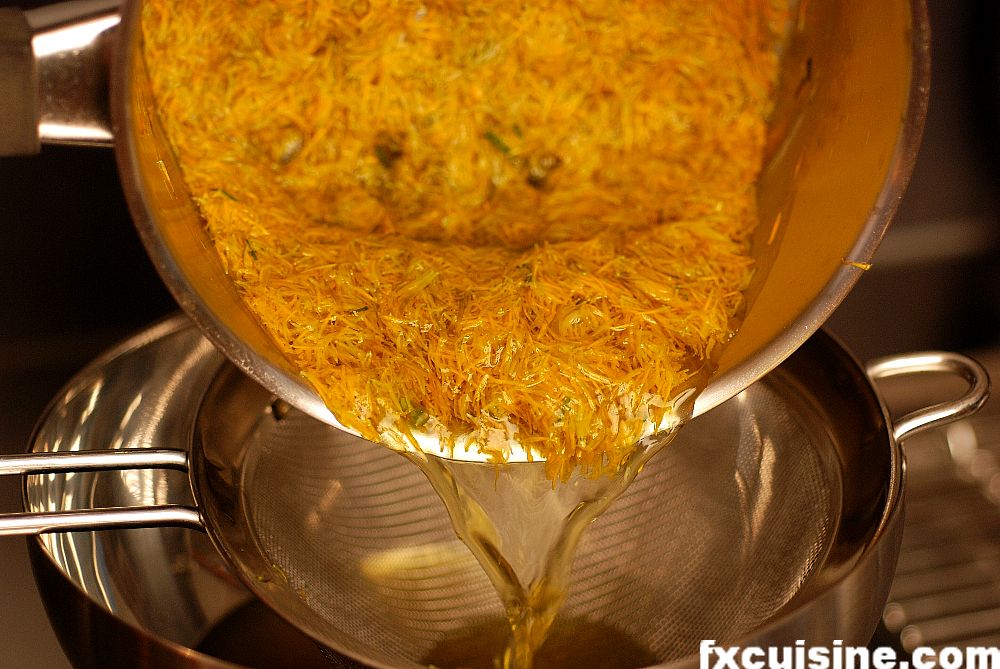 The next day, filter the mixture through a fine sieve and press with a spoon to extract all juice from the boiled petals. Weigh the liquid. Add a little lemon juice to the taste. Some people would boil the syrup again to make sure it is sterile, but others fear this might destroy the more volatile components of the flower's fragrance. I think dandelion is rather rustic anyway and err on the side of caution.
For each gram or pound of liquid, take 0.95 gram or pound sugar. Too much sugar will prevent the syrup from diluting properly. Too little and it might become contaminated by bacteria.
Mix well and heat slowly until all sugar is dissolved. Filter again and store in a bottle.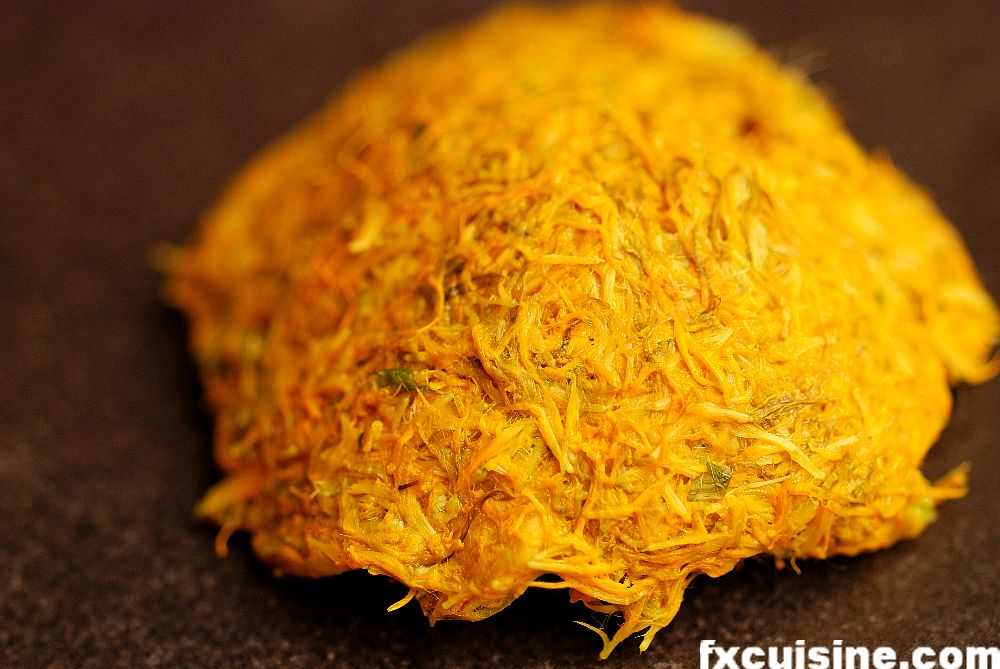 The pressed dandelion petals are headed for the bin but so beautiful.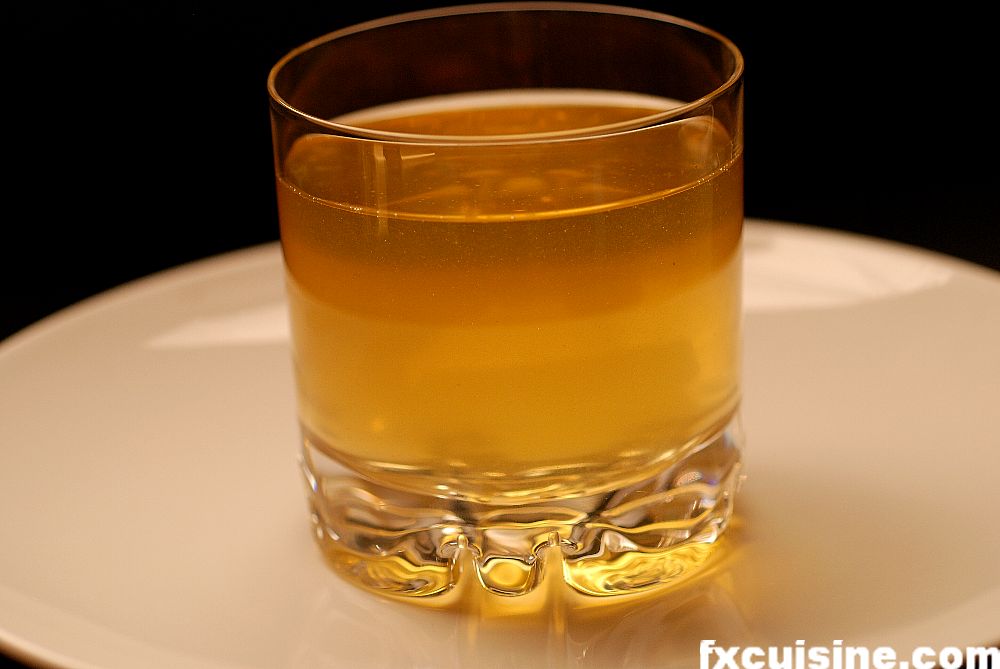 The syrup is drunk diluted in cold water.
My grandma used a huge aluminum pot and prepared gallons of syrup at a time. She didn't remove the leaves - they are edible and anyway there is so much sugar this will cover any bitterness. If you don't have a grandma in the Swiss Alps you can buy this syrup from some local mama at the folkloric food market in Vevey on Tuesdays and Saturdays. Some people use more sugar, add a little pectin and cook it a bit longer to turn this syrup into a Dandelion flower jam.
275611 views
Copyright FXcuisine 2023 - all rights reserved.
If you do this recipe at home please let me know how it worked for you by submitting a comment or send me a picture if you can. Thanks!