Dandelion Syrup
Home
>>
Recipes
Dandelion, the humble but ubiquitous golden flower is turned into a syrup and jam in the Alps. Here is how my grandma did it.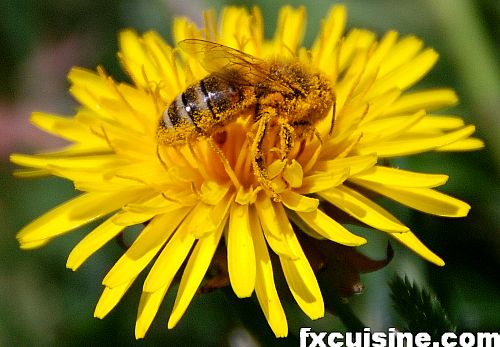 One of my favorite syrups is dandelion syrup, but you cannot find in shops. My grandma, who lived all her life up the mountain in the Swiss Alps, used to make dandelion syrup and always gave me a bottle when I visited her. One summer, many years ago, she took me to gather dandelion flower and we made this syrup together. Here is how you can do it too.
Dandelion Syrup
Dandelion flowers (taraxacum)
Mineral water
Sugar
Lemon
Quantities depend on how many flowers you gather and prepare - see below for details.
By dandelion I mean the yellow flowers of taraxacum officinale, one of the most common flowers in the Western Hemisphere - they grow just about everywhere. In French they are called pissenlit - literally 'bedpissers', an homage to the plant's diuretic properties. Please make sure you identify the flower correctly (see wikipedia)and don't do this unless you are totally sure.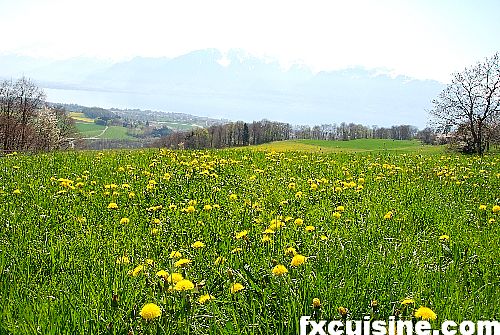 select a beautiful dandelion field far from the road. Everytime you'll drink the syrup you will be thinking about this field. It's like drinking a little part of the sun, wind and rain which were bestowed on this spot, so take your time until you find one field so beautiful you'd want to drink it.
Gather as many dandelion flowers as you'll have the courage to prepare, at least 100 flowers. The exact quantity is not important as you will adjust the quantity of water anyway.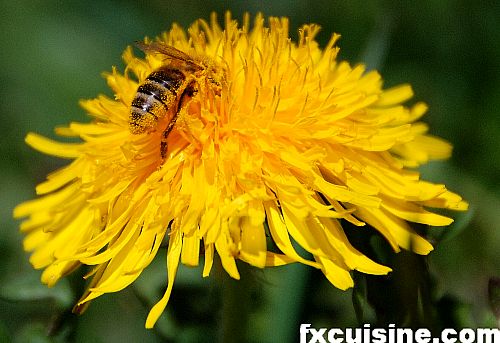 Dandelion flowers were very popular that day, as you can see from this bee who was covered in dandelion pollen.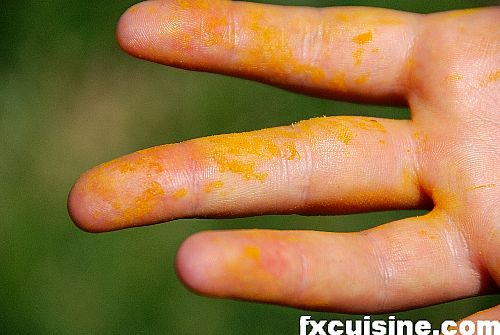 After a couple minutes my hands too were turning dandelion pollen yellow.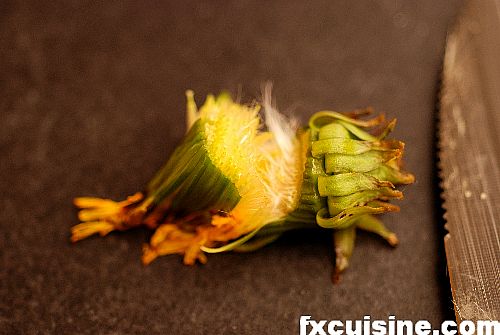 The syrup can be prepared in various ways, the idea being to infuse water with the flowers and to add enough sugar for the syrup to be sterile but still soluble.
...