Rhubarb Strawberry Tiramisù
Home
>>
Recipes
One of my most successful summer desserts.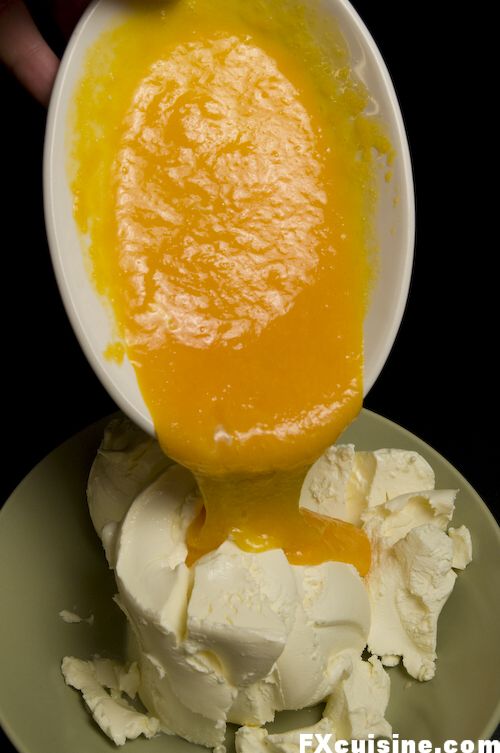 You are used to see die-hard-traditional dishes on FXcuisine.com. Today I present you a very successful and time-tested variation on the Italian dessert tiramisù [teerameesoo] (literally 'Pull-me-up'). Instead of a bitter-vs-sweet contrast, this recipes replaces the coffe with rhubarb for a tart-vs-sweet contrast. A huge hit during the summer, it has become a very popular family recipe in Switzerland and France.
Rhubarb-Strawberry Tiramisù
500gr / 1lb rhubarb
500gr / 1lb strawberries
1 vanilla pod
A drop of orange-rind-flavored brandy such as Grand Marnier
1 pack (200gr / 0.5 lb) finger biscuits (Biscuits roses de Reims, biscuits à la cuillère, Pêlerines)
4 eggs
100gr / 3 oz sugar
500gr mascarpone
Mascarpone [masskarrPOnay] is manufactured by mixing cream with tartaric acid. It is the bastird child of cream and butter and a rather extraordinary product.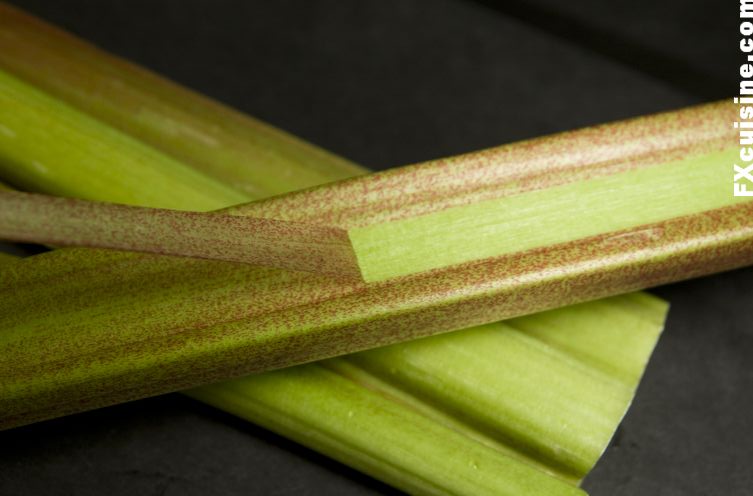 Peel the rhubarb where it is thickest. Leave some of the peel to have some tartness to balance the sweetness of the other ingredients.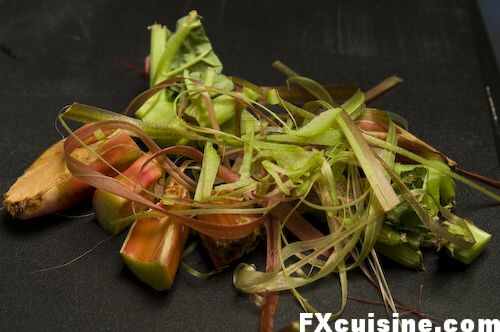 Discard the skins and trimmings.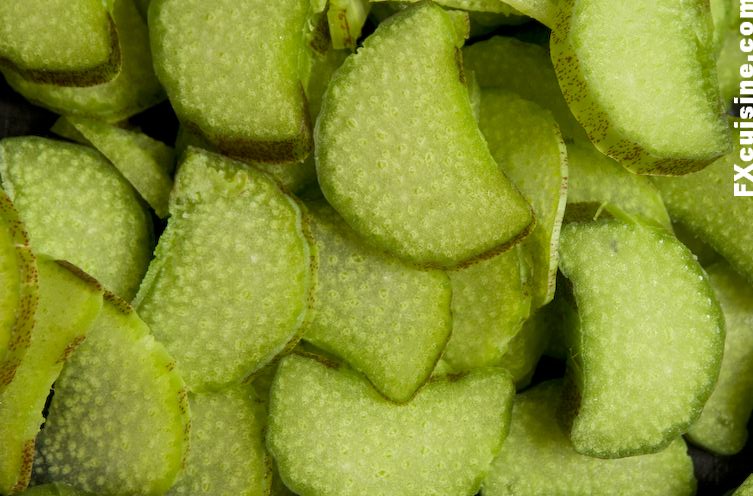 Using a sharp knife, cut the rhubarb in 0.5cm/ 0.2'' slices.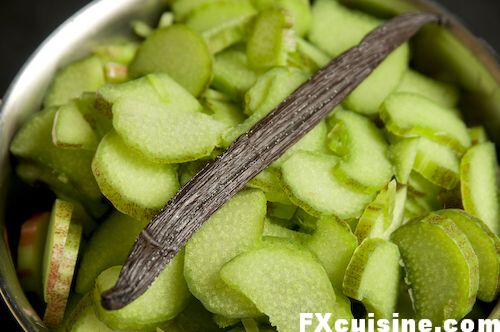 Place in a saucepan with only 1 tbsp water, not more, and a vanilla bean sliced open and scraped. Simmer until soft and add enough sugar so that the rhubarb compote is tart but edible. Do not overcook, you want the rhubarb slices to retain a little of their shape.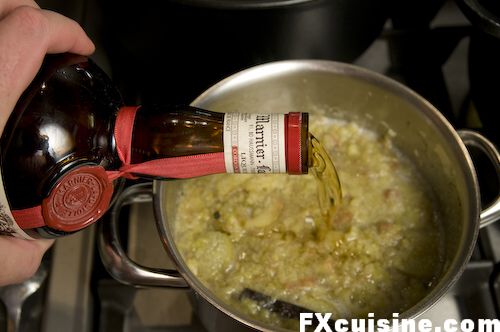 Flavor with orange rind brandy such as Grand-Marnier. Please consider that on my picture the rhubarb are overcooked - my mistake.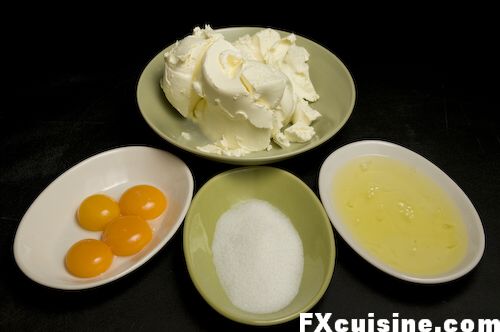 Let's prepare the wonderfully nutritious mascarpone cream that will save us from starvation after the rhubarb-and-strawberry calorie desert. Separate egg whites from egg yolks, weight sugar and mascarpone.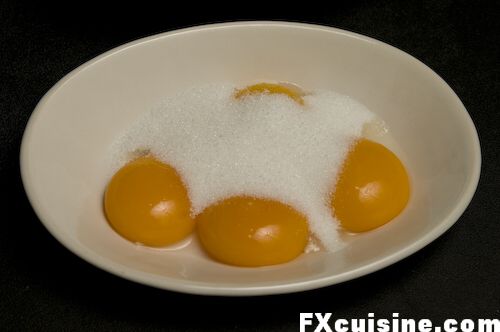 Cream the yolks with the sugar...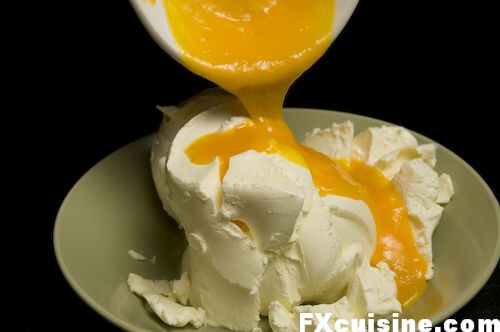 ... then add to the mascarpone.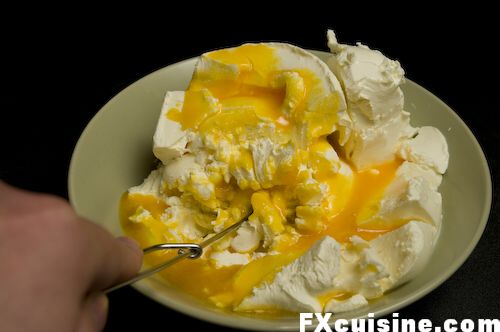 Whisk together ...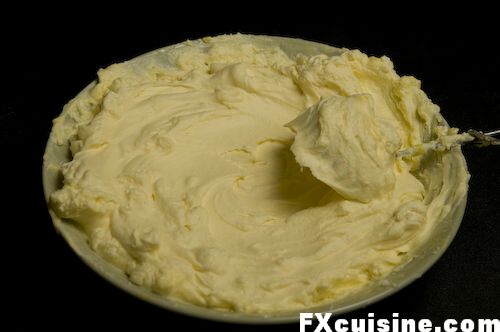 ... until smooth.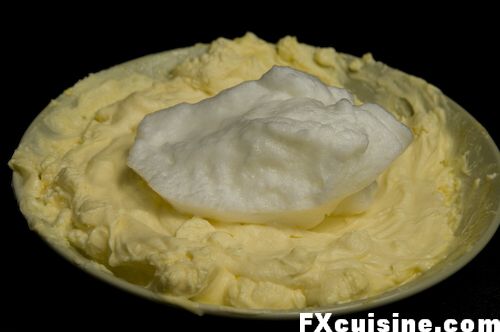 Foam the egg whites ...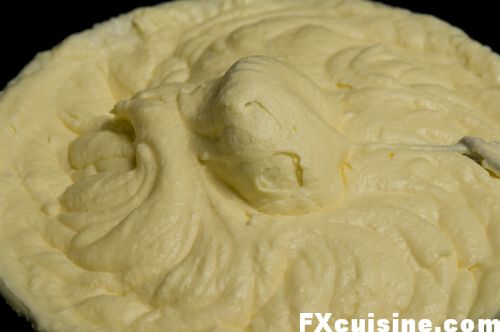 ... and gently fold them in with careful upwards movements with a paddle. The idea is to keep as many of the millions of air bubbles in the foamed whites. When you are a millionaire, even if only in air bubbles, you want to stay one.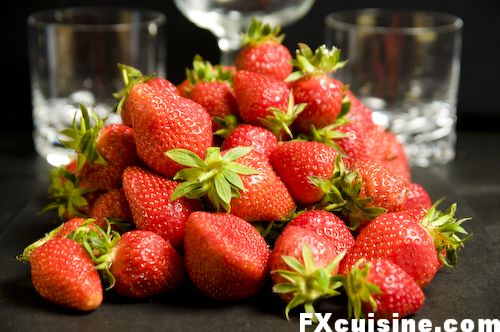 Wash the strawberries, stem and remove any stale parts.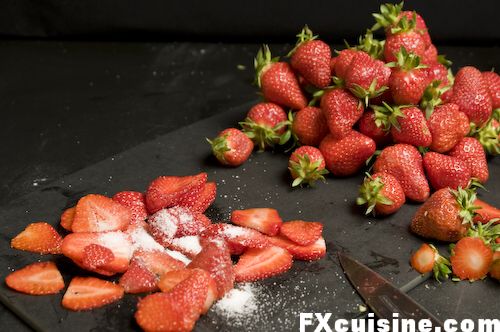 Slice the strawberries and, if the sun has been away on vacation while your strawberries where growing, discreetly add some sugar to boost the flavor.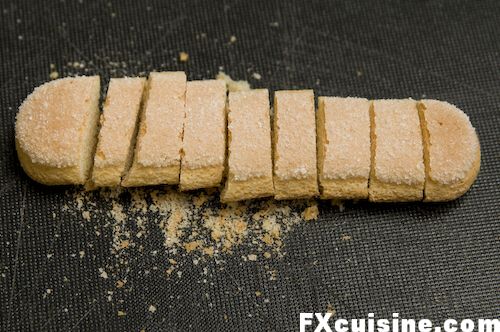 Take the finger biscuits «biscuits à la cuillère» and cut them in the largest bits that will fit your mold or glasses. These biscuits are made with foamed egg whites, sugar and a tiny bit of flour. They are very airy and, in a drinking contest , they will beat a Polish sailor any day.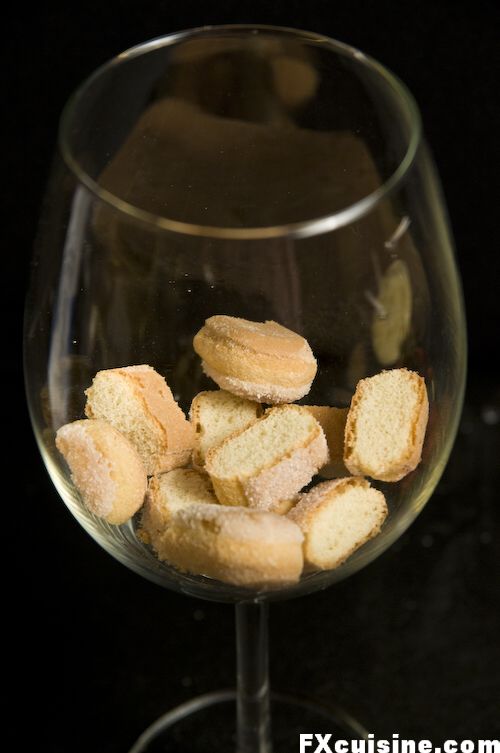 Place the biscuits at the bottom.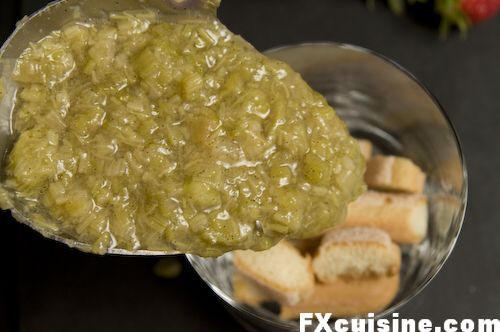 Spoon just enough rhubarb compote to fully cover the biscuits. They will soak up the rhubarb juices.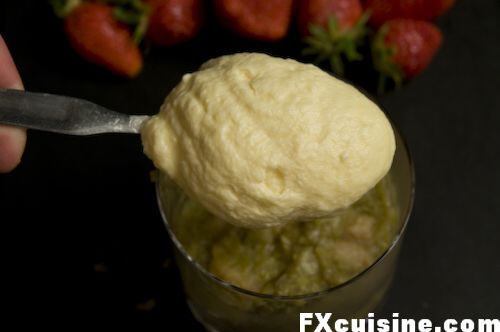 Cover the rhubarb layer with mascarpone cream.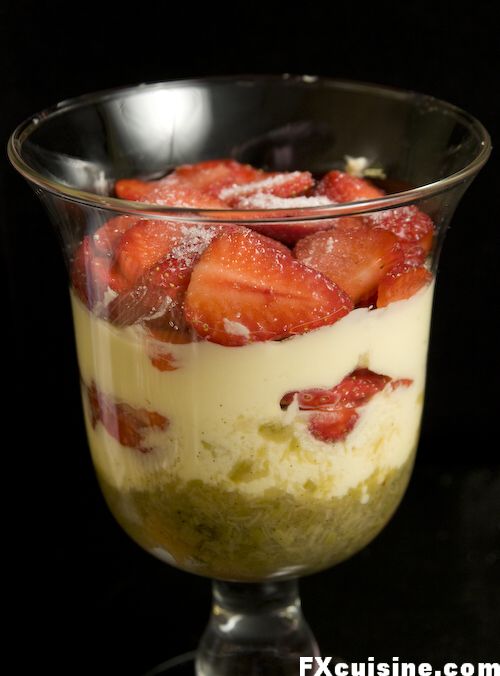 Continue with a generous layer of strawberries.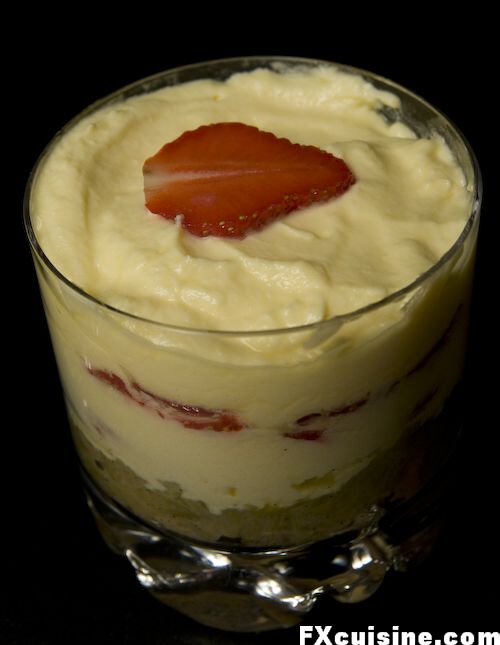 Cover with a second mascarpone cream layer. You can place one good-looking strawberry slice on top. As you can see, my forte is not food styling. Ladies are just better at this. I've seen one cover her tiramisùs with crumbled pistachios - lovely.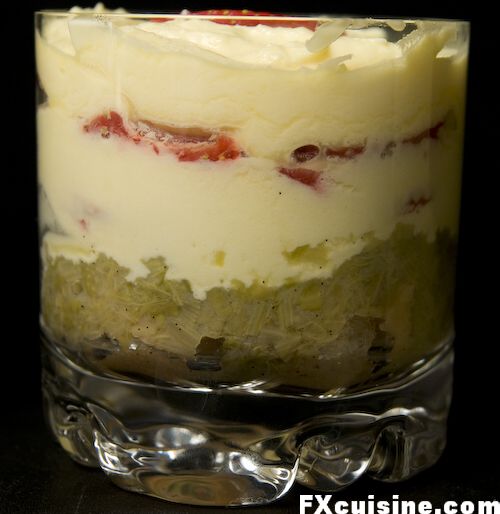 Store in the fridge for a couple hours. You can serve this in a huge bowl or in individual glasses of any shapes, like I did here. This is always a huge hit, I've been preparing this for 15 years now and it makes for a very refreshing dessert. The mascarpone cream is not commonly found on diet menus, but if you use many fruits there is not so much of it. And what do diet doctors know, anway?
78186 views
Related Articles

Triple Baked Rubharb Tart **
A seriously delicious French rhubarb pie for the patient chef.
Copyright FXcuisine 2023 - all rights reserved.
If you do this recipe at home please let me know how it worked for you by submitting a comment or send me a picture if you can. Thanks!