FXcuisine's Date Chutney
Home
>>
Recipes
A little Indian recipe of my own concoction - dates, raisins, onions, balsamic vinegar and port are simmered to make a luscious brown chutney.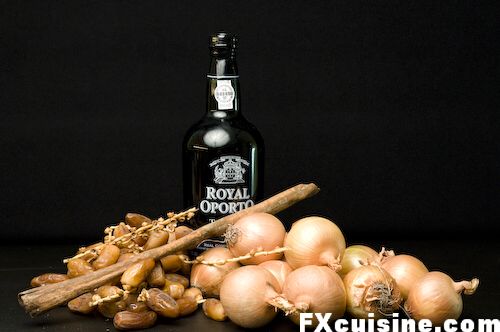 Here is a nice little chutney I did to go with my Weekend Tandoorist plate - just watch me. Proportions are approximate and depend on your personal taste. This one is my own invention.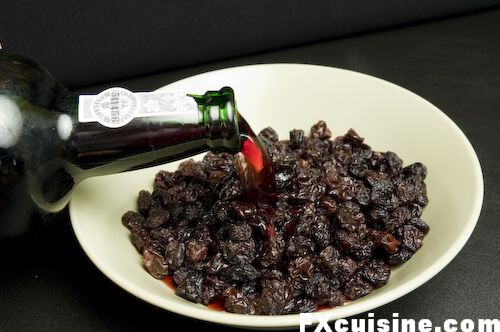 Soak 1 cup of raisin in as much Port as you need to cover them.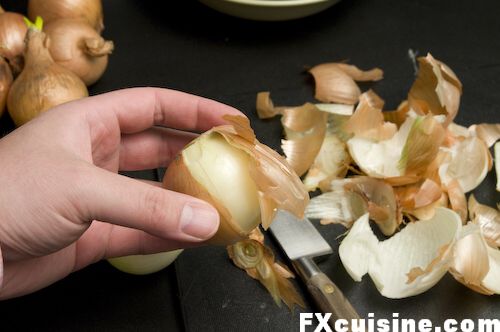 Peel the onions ...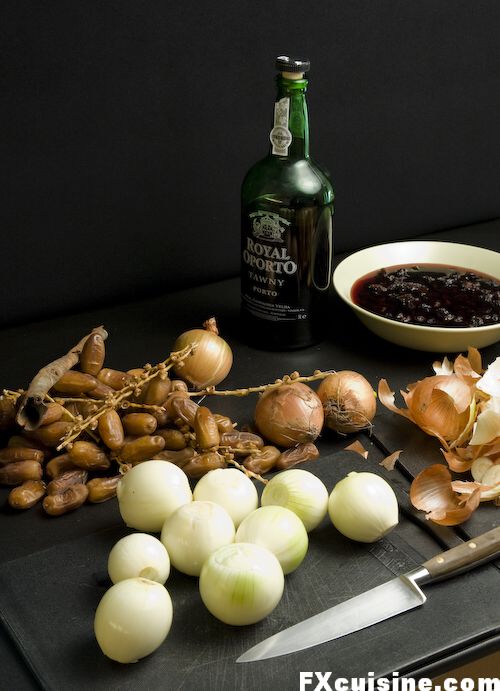 ... until you have 9 medium onions.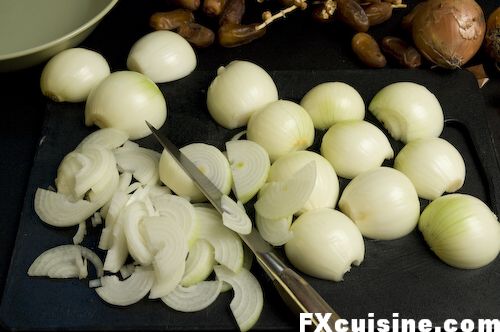 Cut each onion in half and slice thinly.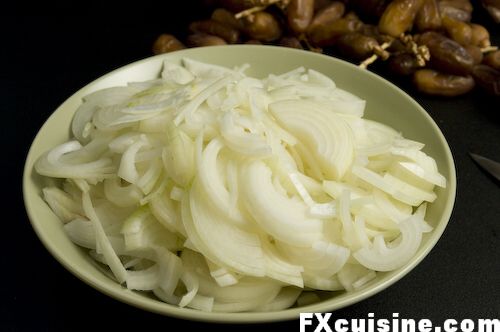 Reserve and heat a few tablespoons oil or ghee in a large pot with a heavy bottom.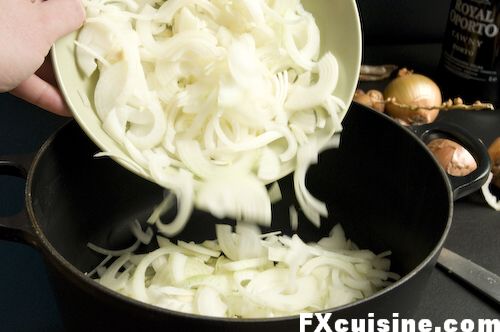 Fry the onion on medium heat, turning from time to time. This will take about 20 minutes until the onions are all brown and soft.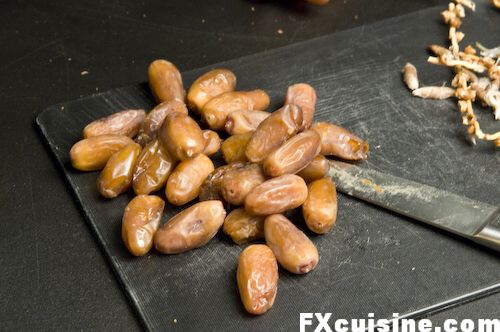 Meanwhile take about 2 cups of fresh dates.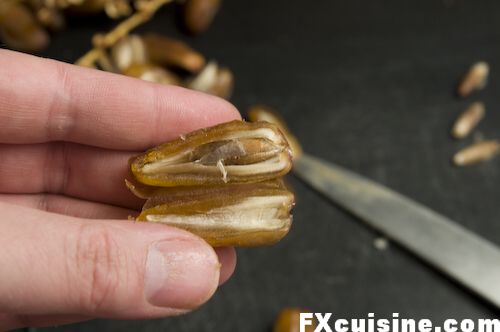 Slice lengthwise and pit each date.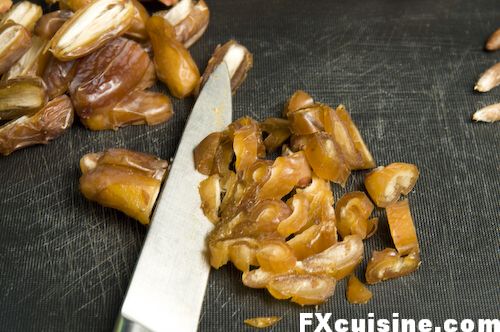 Then slice crosswise...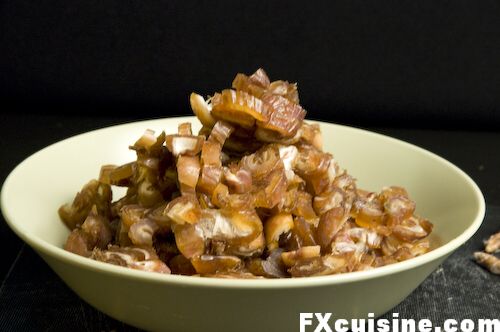 ... and reserve.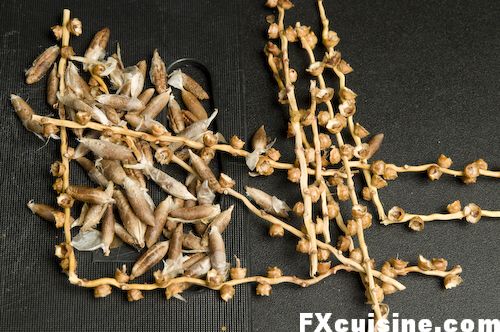 Before you throw it away, have a look a those beautiful date pits and branches.
...