Homemade Orgeat Syrup (French Barley Water)
Home
>>
Recipes
Orgeat syrup is a gorgeous almond elmulsion that will turn any water into a fragrant milky refreshing beverage.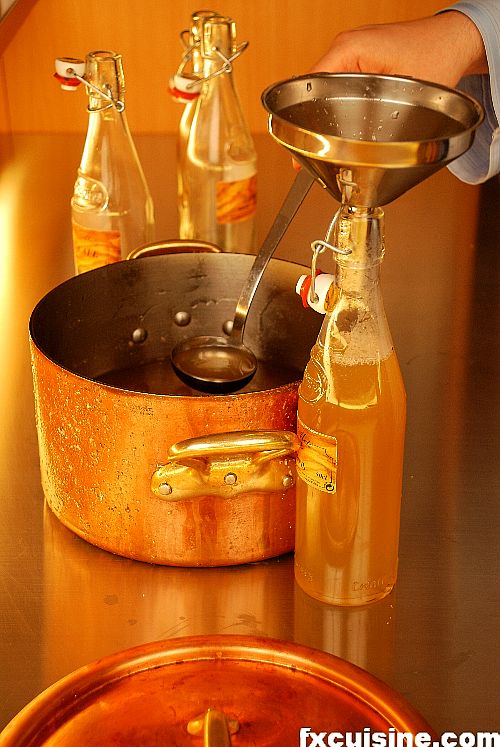 I am a fiend for orgeat syrup. There is just something magic in seeing these little drop of sweet syrup turn a whole bottle of Evian into an opalescent mist. It tastes like a milky relative of amaretto but has no alcohol. I never knew how orgeat syrup was made until I saw a recipe in the Larousse des Desserts, which is illustrated step-by-step on this page.
Modern orgeat syrup is made from almonds, but originally it was literally barley water, a decoction of raw barley sweetened with sugar. At some point people started adding bitter almonds for flavor and then realized that the barley itself, for all its virtues, does not bring much by way of flavor and it is dropped altogether in modern recipes.
Replacing barley with almonds in orgeat syrup has a well-established tradition. Sure, some will argue this is no longer true barley water. But it sure tastes good. I found an amusing discussion of this culinary problem in Diderot's monumental Encyclopédie (under 'Orgeat' in Volume 11 'N - Parkinsone' published in December 1765). Orge is French for barley.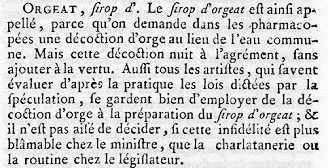 ORGEAT, SYRUP OF. Orgeat syrup is called like this because pharmacopeas require a barley decoction rather than plain water. But barley ruins its taste without adding any virtues. So all master apothecaries, who know how to evaluate theoretical rules according to their own practical experiences, steer clear of using barley decoction when making orgeat syrup; & it is not easy to decide wether this infidelity deserves more contempt when found at the minister's than when charlatanism or routine is found at the law-maker's.

This recipe is modern and focuses on taste. Orgeat syrup is not a medicine although I would enjoy being sick much more if medicines tasted like this.
ORGEAT SYRUP
300gr blanched whole almonds
100gr white almond powder
2 liters mineral water
About 3kg white sugar
Rose water to taste
Orange flower water
Bitter almond extract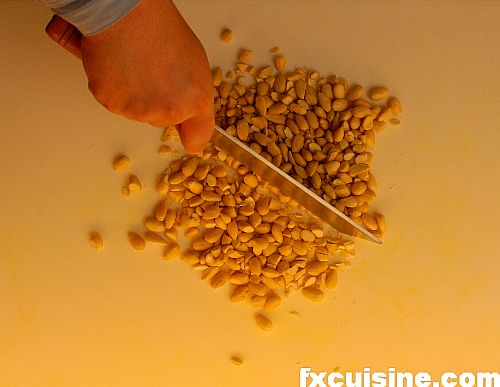 Roughly chop the whole almonds.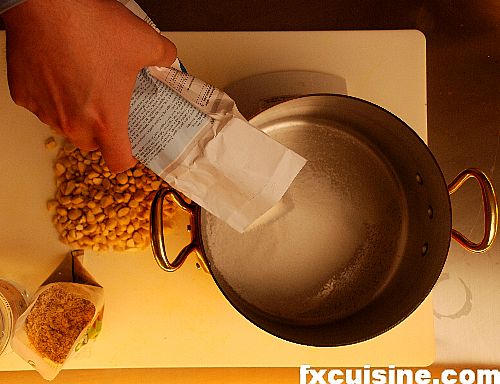 Pour 400gr of caster sugar in a large pot.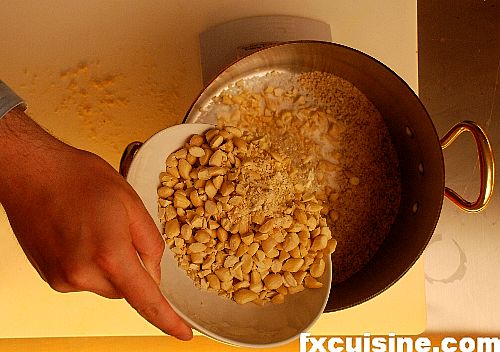 Add the chopped almonds and the ground almonds.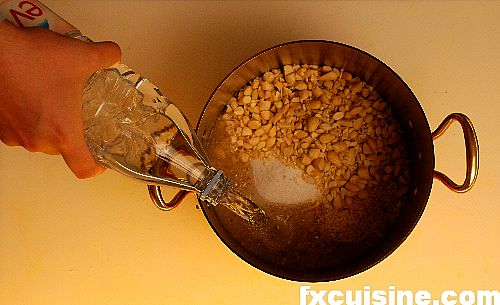 Add 2 liters/quarts mineral water and bring to a boil.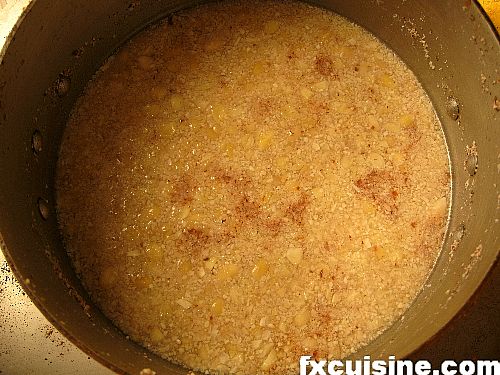 Leave to rest for 12 hours.
...