Ginger Allspice Banana Fritters
Home
>>
Recipes
If you are not afraid of deep-frying these gorgeous fritters are for you. They can be prepared in minutes and are great both for tea or breakfast.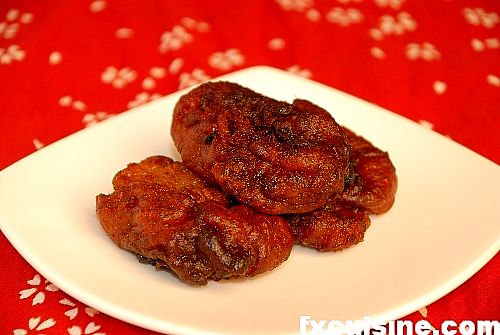 This great Indian recipe is always a big success. All you need is to mix three ingredients, add some spice and plunge in the hot oil. It makes a terrific breakfast or a memorable treat with a strong-tasting tea such as chai or a powerful black tea. Try it!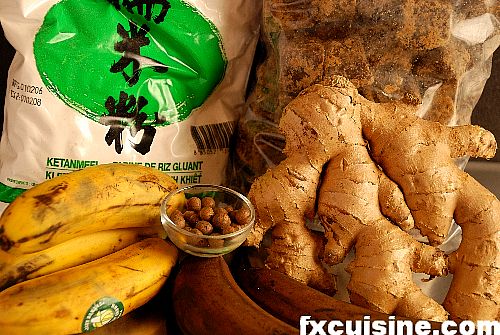 Ginger-Allspice Banana Fritters
1 cup peeled ripe bananas
1 cup rice flour
1/2 cup jaggery or muscovado sugar
grated ginger to taste
3 freshly ground allspice berries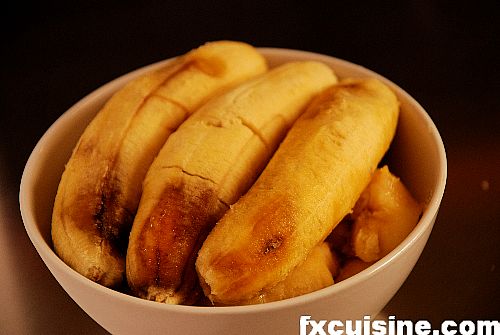 Mash your bananas with a fork.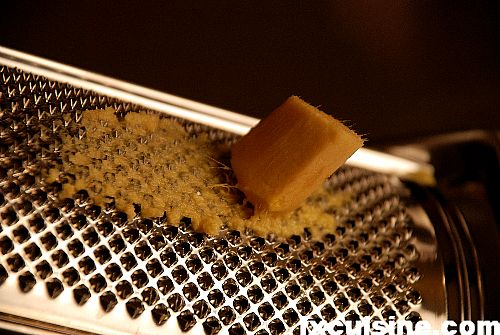 Grate the ginger.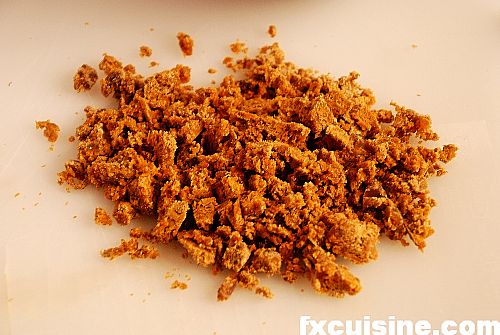 Cut or pound the sugar.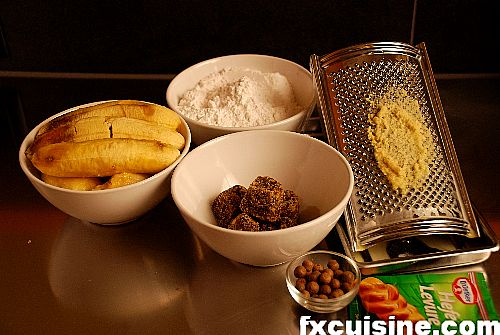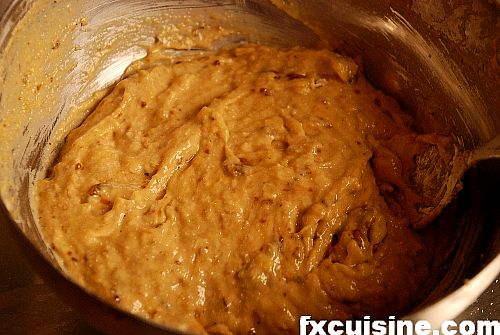 Mix ingredients until you can't see the flour. You don't want a smooth batter - lumps of banana or sugar are normal.
Prepare a deep fryer and heat to 170C°.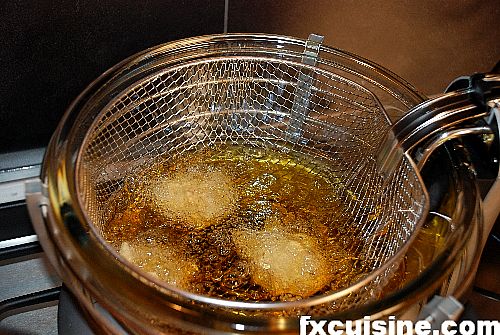 Scoop a large tablespoon of batter with a spoon and drop it carefully in the oil with the help of another spoon. Continue until you don't have space to add more in the fryer without risking the fritters touching each other.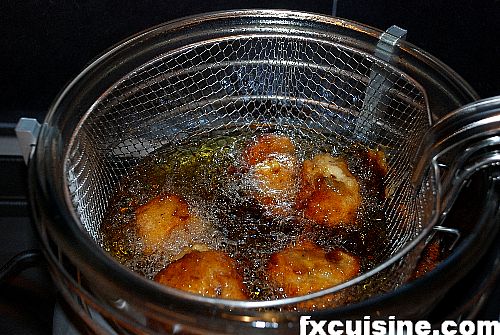 Fry until nicely brown.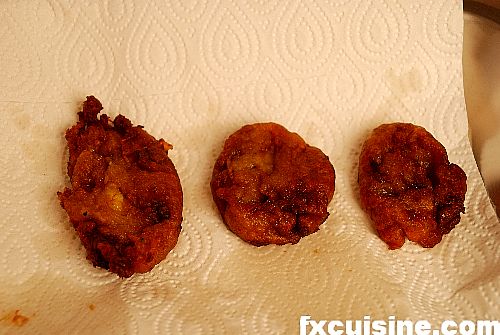 drop on dry paper towel and pat them dry. Serve hot!
You could also omit the spice or add some rhum or even a pinch of chili. Baking powder is useless as the batter turns out a smooth, hot paste. Some people add as much sugar as banana but I think it's too sweet.
69504 views
Copyright FXcuisine 2023 - all rights reserved.
If you do this recipe at home please let me know how it worked for you by submitting a comment or send me a picture if you can. Thanks!