Asparagus Malloredus
(page 2 of 2)
Home
>>
Recipes
A recipe of my own creation, very Italian nonetheless. Quickly prepared, this makes an
ideal romantic dinner
soaked with enough Cognac to guarantee the meal will meet a successful outcome! I even list a most exquisite & highly appropriate musical accompaniment.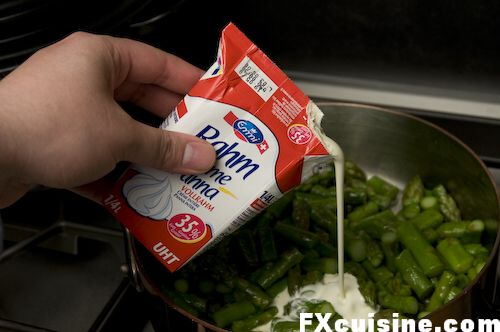 Add the cream and toss some more.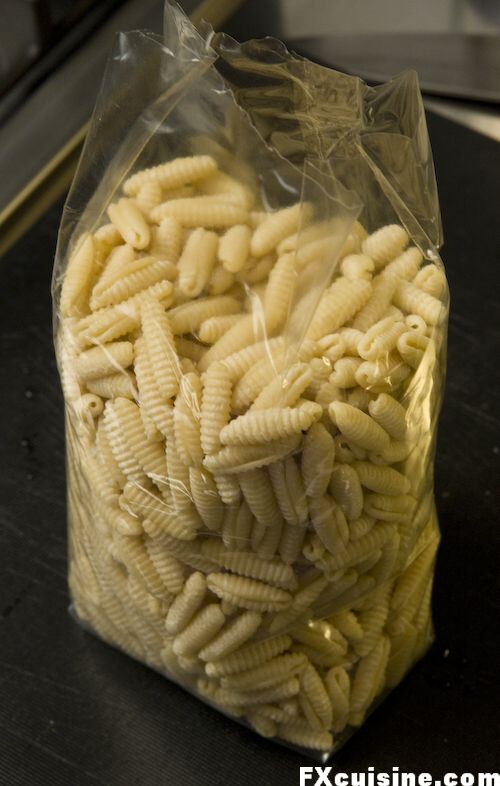 Meet the malloreddus. The fine people from the Slow Food section at COOP, a Swiss supermarket chain, import this high-quality Sardinian specialty pasta. I like them for their shape that looks like worms or bits of asparagus, they grab a lot of sauce as you eat them and retain much bite. But feel free to prepare this with penne or some other pasta.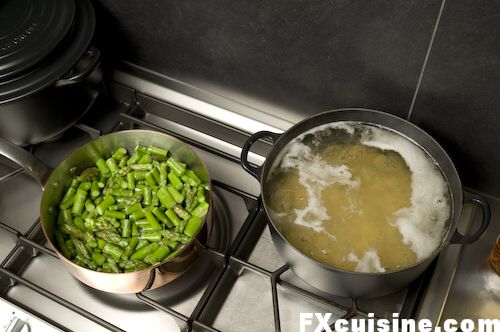 Meanwhile, the asparagus cooking water will have reached its boiling point again. drop the malloreddus in the water.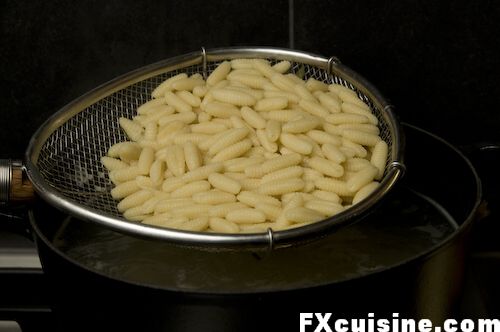 Cook al dente, so that the retain enough bite to withstand the further cooking they will endure in the cream and asparagus.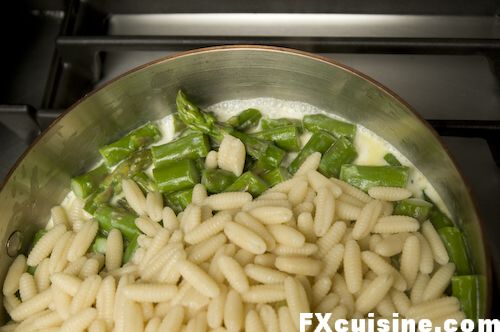 Transfer the pasta to the pan and increase the heat so as to make the cream boil and reduce.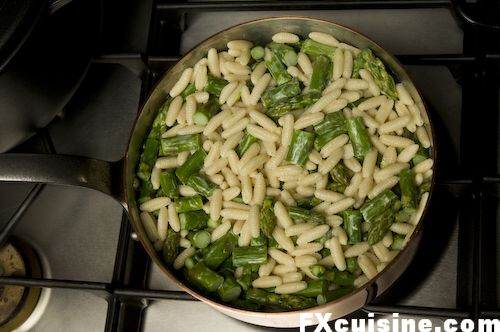 Toss and combine. Do not add any seasoning (salt or pepper) at this stage, as the parmesan and cognac will add their own powerful contributions.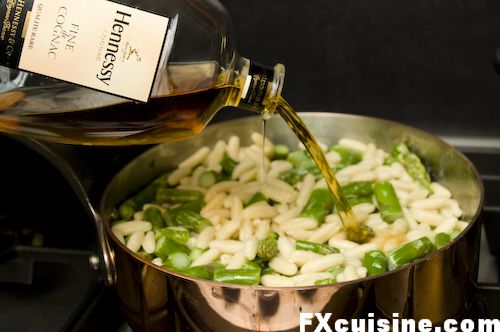 like champagne, cognac enjoys as much success abroad as it does in France. In the USA, it has become a cultural symbol for people of African descent. Have you ever heard Pass the Courvoisier? A torrid dream of a song for any Drinks & Spirits marketing executive, with the delicate urban poetry Busta Rhymes has gotten us used to:
Pass the Courvoisier
Give me the Henny, you can give me the Cris
You can pass me the Remi, but the pass the Courvoisier
Give me the ass, you could give me the dough
You can give me 'dro, but pass the Courvoisier
Give me some money, you can give me some cars
But you can give me the bitch make sure you pass the Courvoisier
Give me some shit, you can give me the cribs
You can give me whaever just pass the Courvoisier
But I'm getting sidetracked here. Take the Henny out, and pour as much as you can afford on the pasta.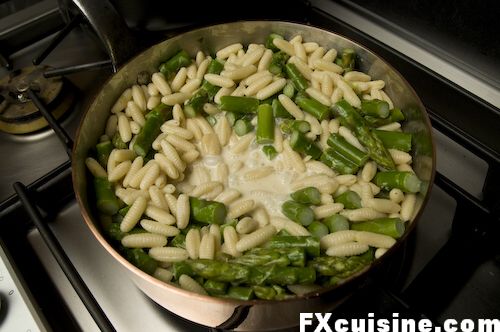 If you have an eye for showmanship, you might try to flambé the dish as you bring it to the table. But whatever you do, be sure to let most of the alcohol evaporate, or your dish will taste like an expensive French disinfectant.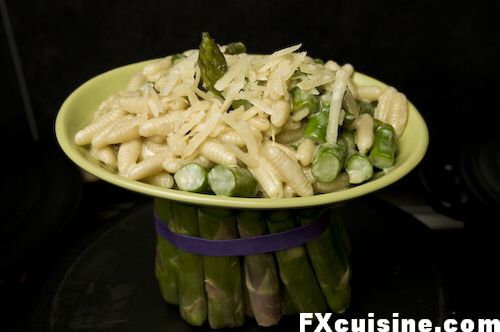 Add some parmesan cheese, then serve as you see fit: directly in the pan, or in a serving dish or a small green plate. Really delicious!
113289 views
Related Articles

Authentic Sicilian Pasta With Broccoli ** Popular
This traditional Sicilian recipe brings together North African and Italian culinary traditions. A cult dish!
Copyright FXcuisine 2023 - all rights reserved.
If you do this recipe at home please let me know how it worked for you by submitting a comment or send me a picture if you can. Thanks!