Red-Hot Medieval Roots
(page 2 of 2)
Home
>>
Experiences
I always wanted to cook root vegetables in hot embers but didn't have the required giant medieval hearth - until a month ago. See how we cooked turnips and beetroots from Hattonchâtel's moat garden in the castle's walk-in fireplace.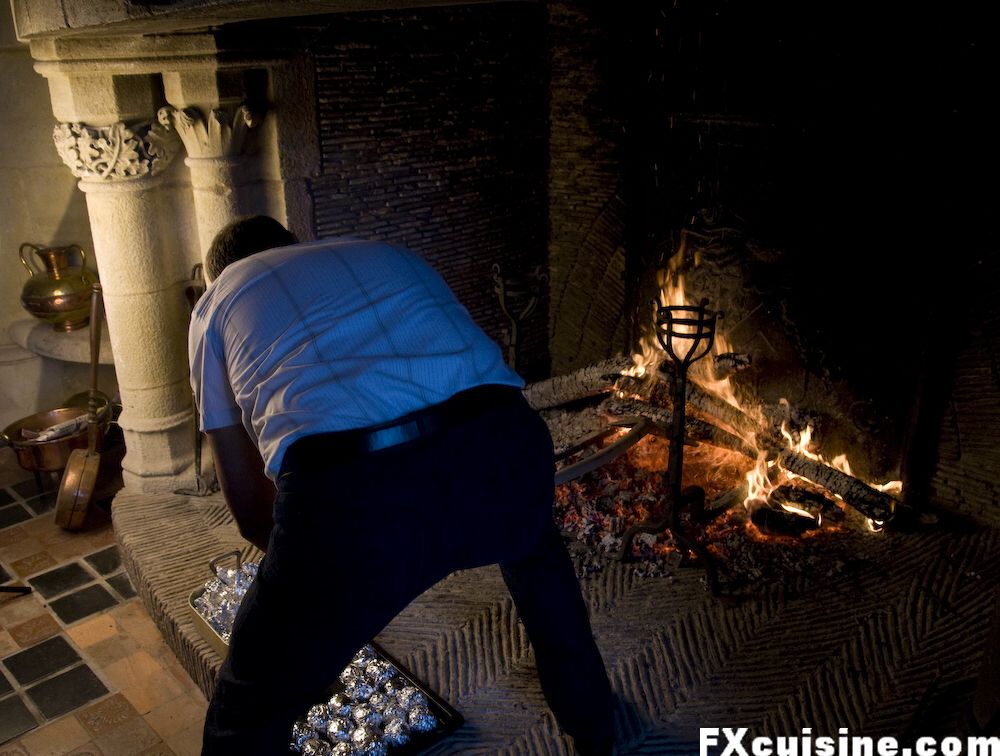 Guy, the caretaker, was busy serving our hypocras to the big enchiladas of the Meuse department when we asked for his help to manage the hellish fire we had made in the castle's huge fireplace. He had made the fire an hour before with logs taken from the little niches built on each side of the fireplace, but these are not regular logs. Each was at least 1 meter (3 feet) long and weighted as much as two cheese heads. Now the heat was so intense that you could not really get close to the fire. We need a big bed of embers, I told him.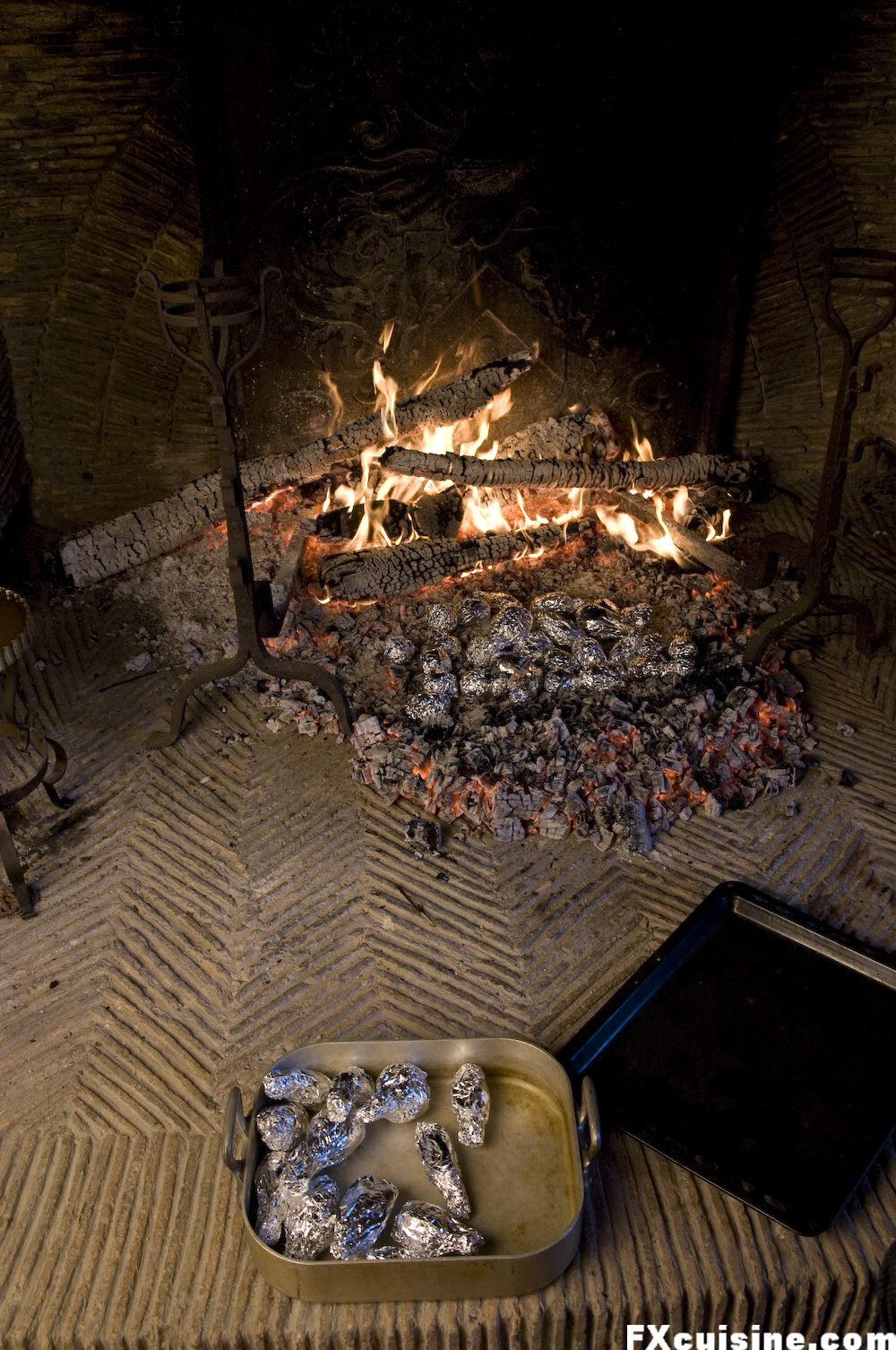 Guy is quite fearless, and with the help of a long shovel, managed to spread the embers on the ground, then laid the wrapped vegetables to bed one by one.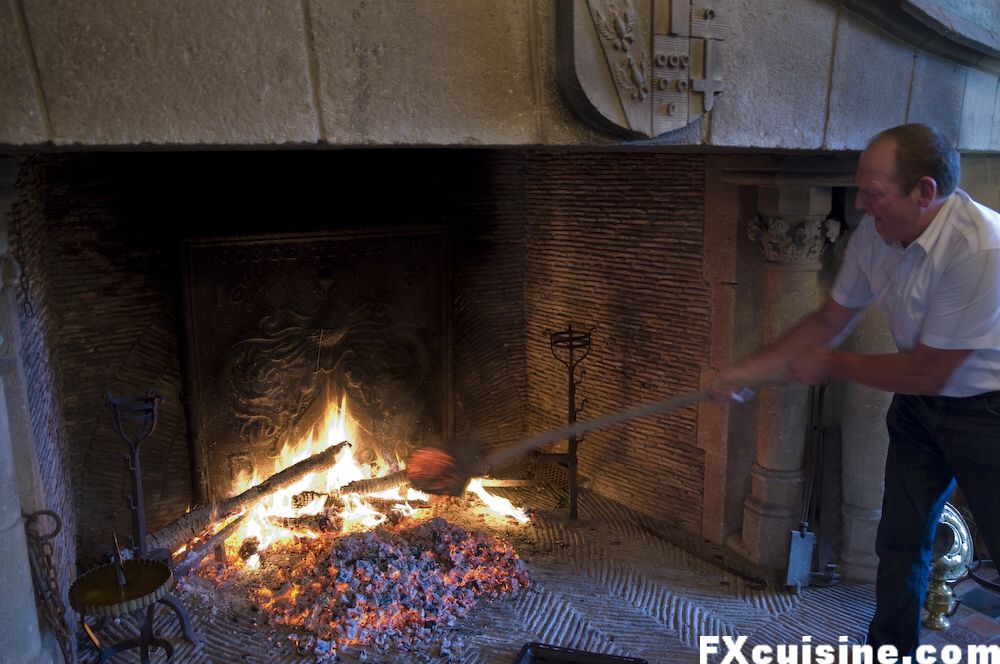 He then started covering the vegetables with another layer of hot embers ...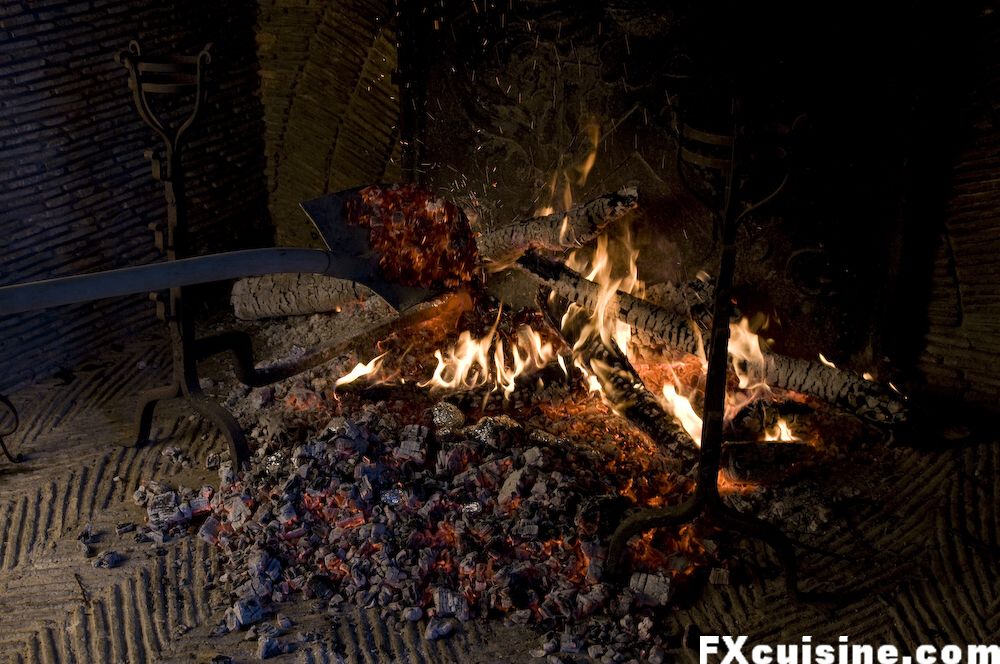 ... hellish work!
We left the vegetables alone for an hour.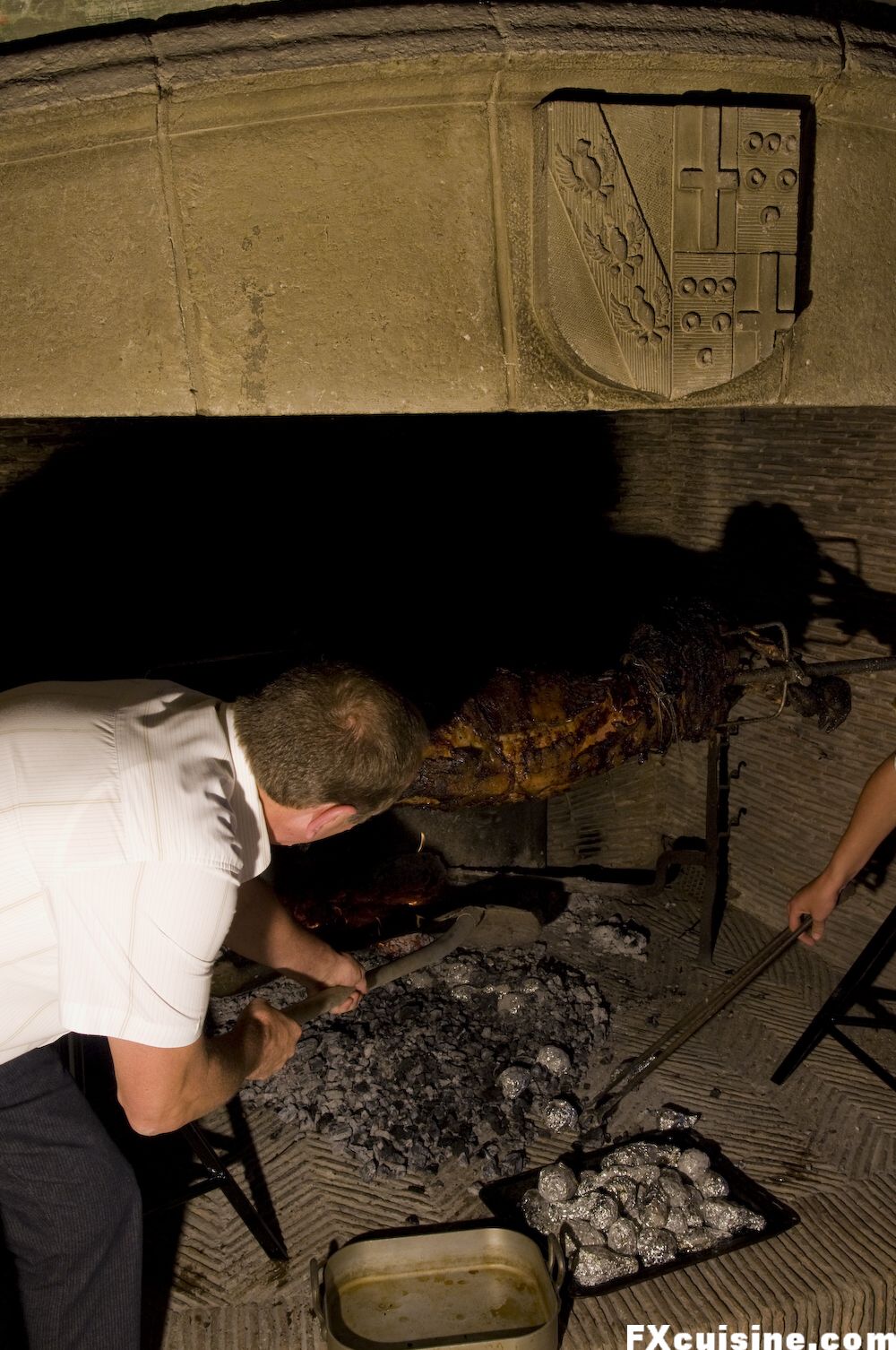 As we came back, the fire had run out and Guy retrieved all the vegetables from the ashes. A roasted wild boar was placed before the fireplace. I'll tell you all about the wild boar next week.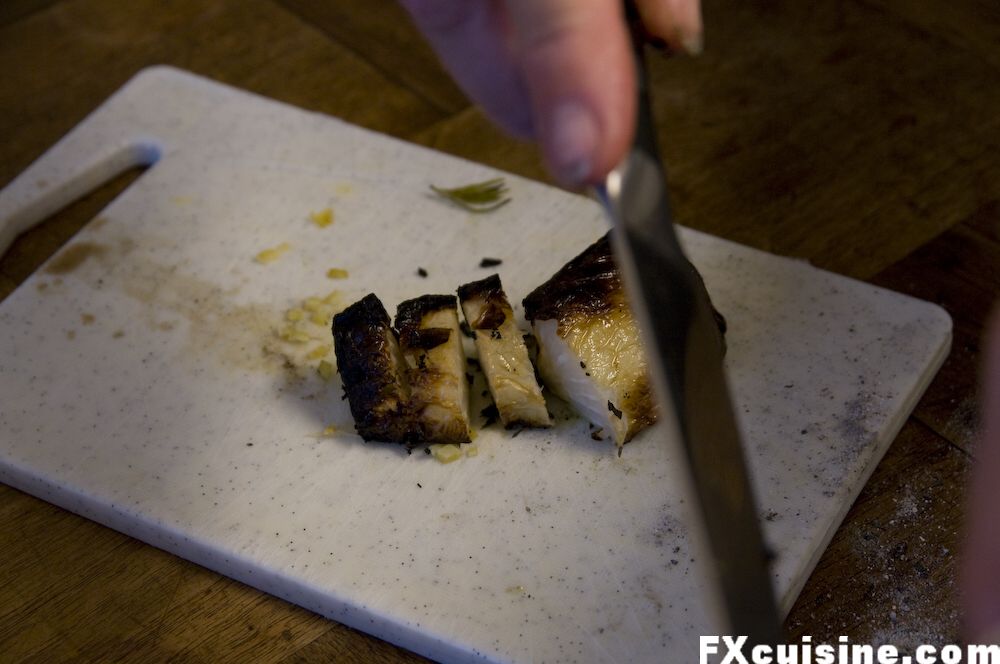 As the banquet started, we rushed back to the kitchen and unwrapped the vegetables. Sure enough, a few turnips has burnt patches on the outside, but these zones were easily removed and the flesh inside had this heavenly taste of caramelized root vegetables.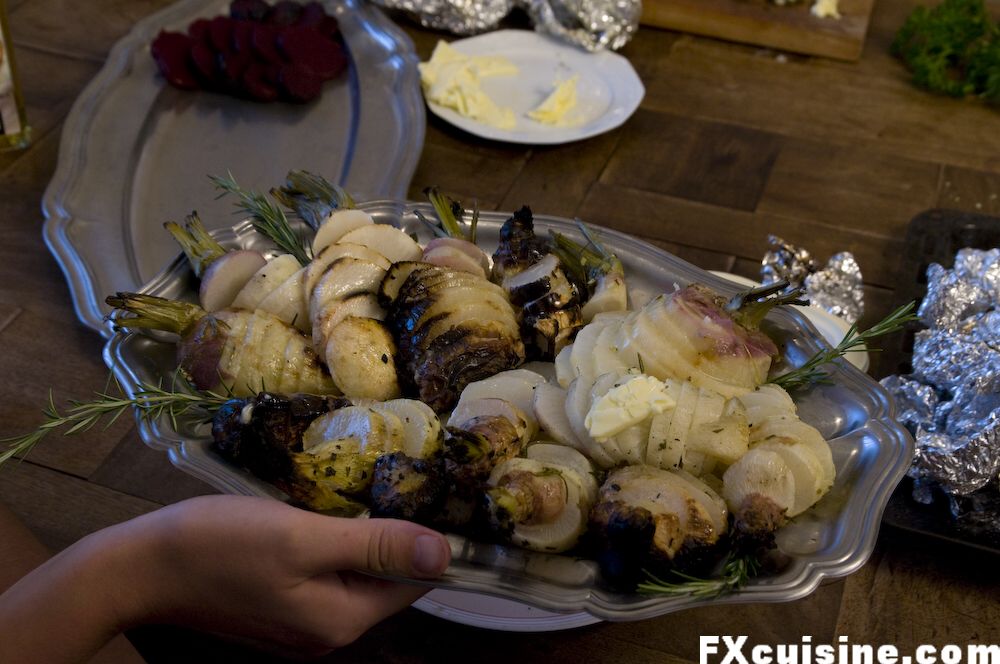 We presented the sliced turnips as best we could on a platter, with generous helpings of half-salted butter on top.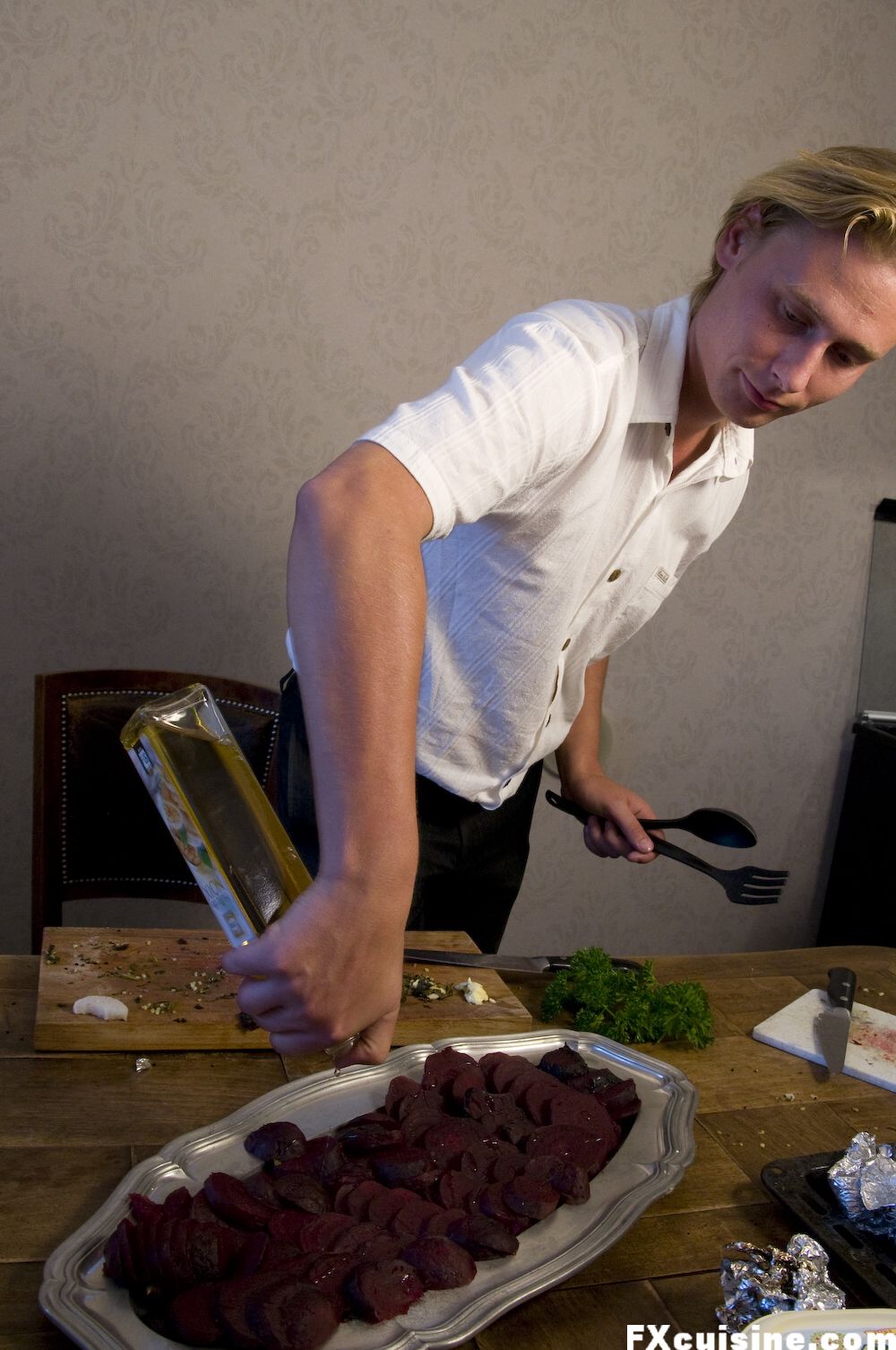 Once the beetroots were unwrapped and sliced, Midas sprinkled walnut oil and sea salt over them, ...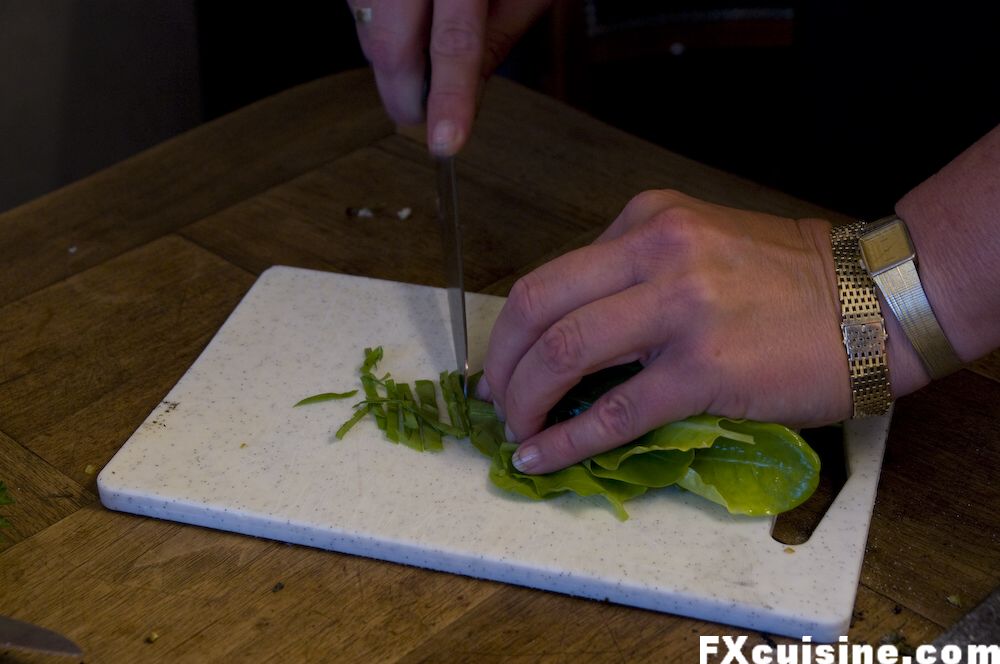 ... while Hanne sliced sorrel leaves. We had to buy a sorrel plant in a supermarket to get those leaves, but they are essential to this recipe because their tart flavor balances the beetroots' bland sweetness.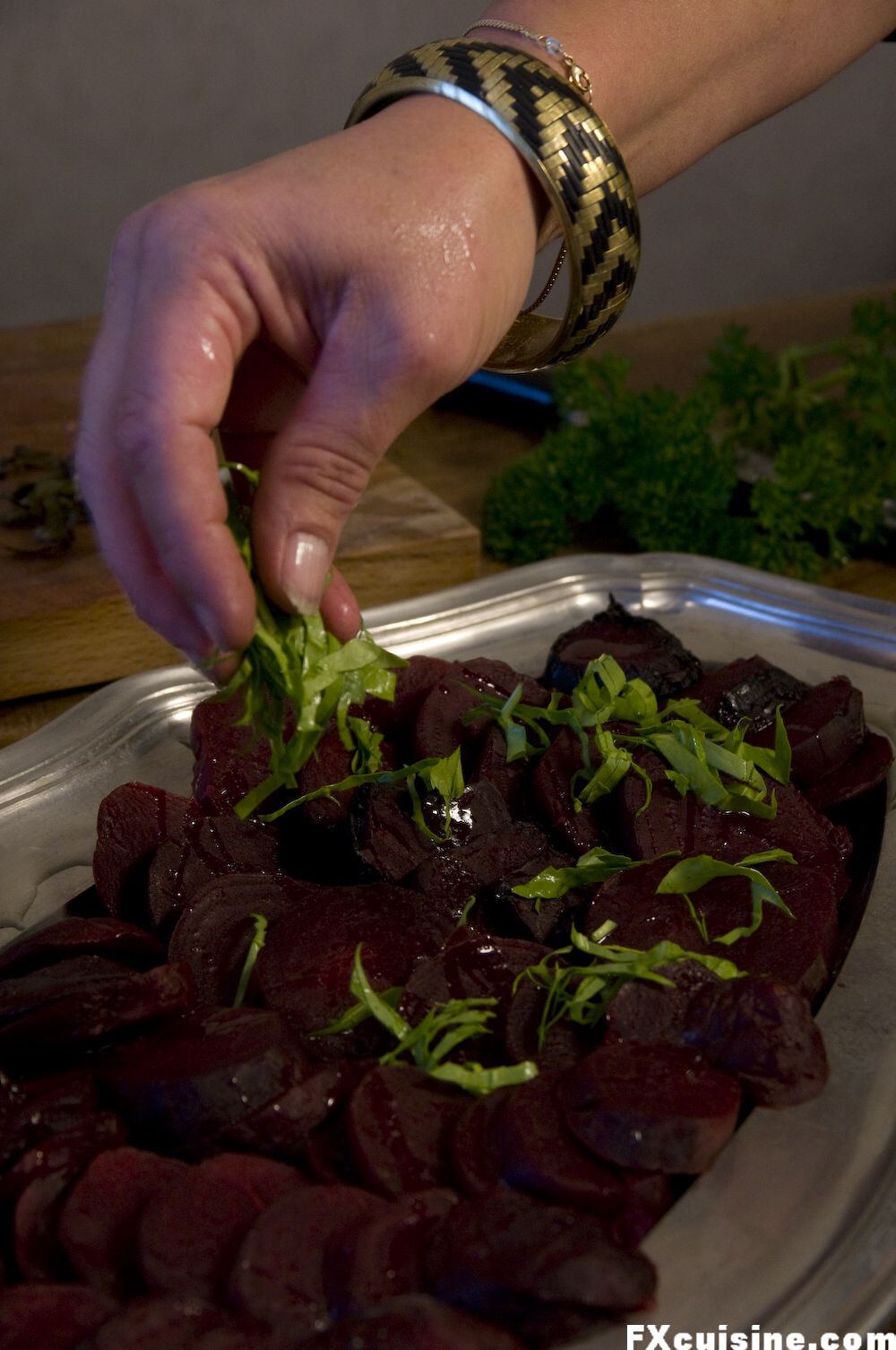 Sprinkle the sorrel on the beetroots and serve.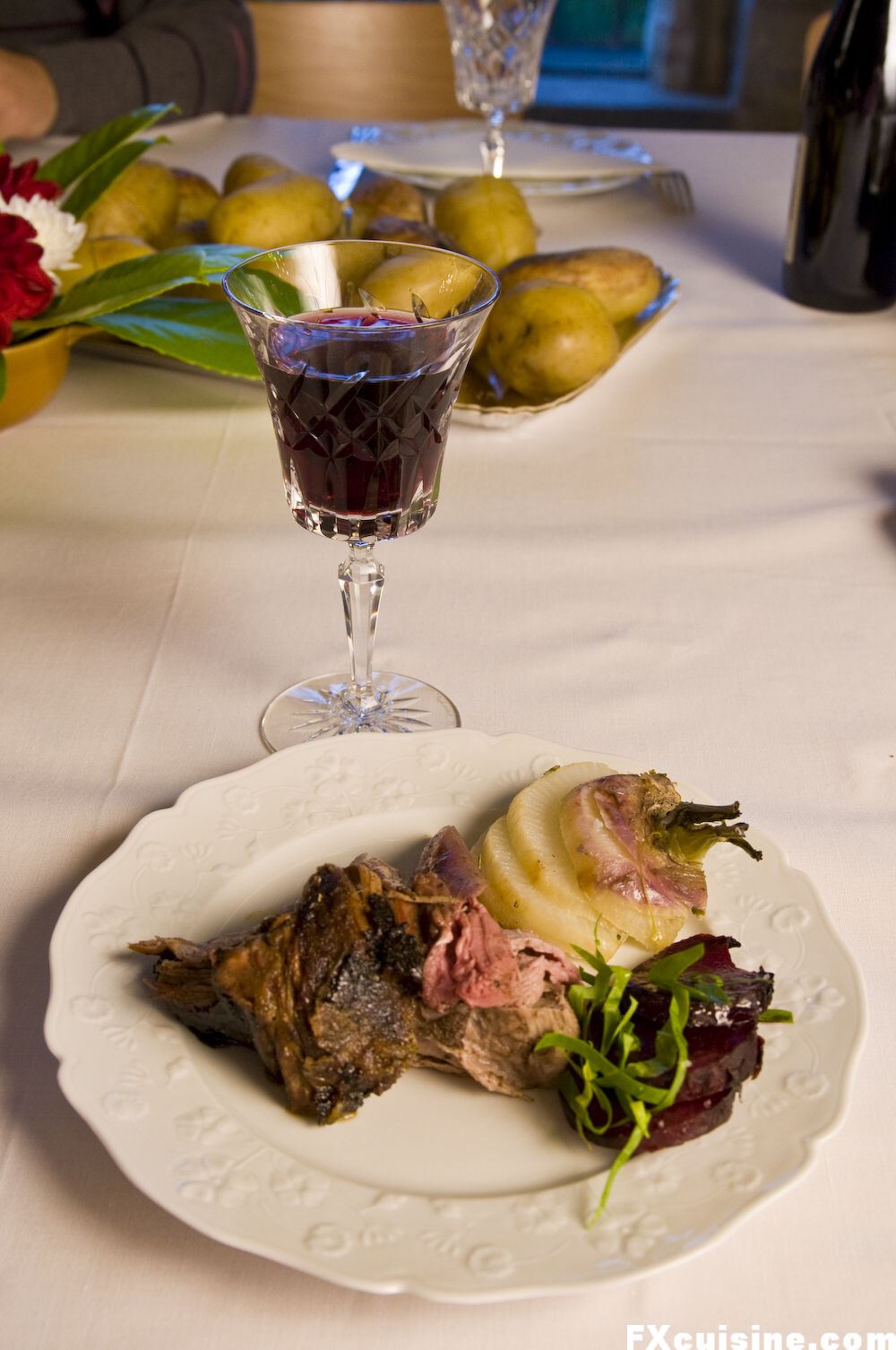 Rustic, but healthy and delicious. Serve a roasted wild boar as a side dish!
You don't need a medieval castle to cook this - any open hearth will do.
Next week you'll see how to roast a wild boar from start to finish.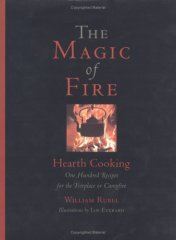 You will find more recipes like this in an amazing American cookbook called The Magic of Fire. The author has done a lifetime of research cooking in open earths and over or directly in embers. A really unique and inspiring book, warmly recommended. The only thing missing from this book are pictures - I hope my modest effort will somewhat complement that masterpiece.
153555 views
Copyright FXcuisine 2023 - all rights reserved.
If you do this recipe at home please let me know how it worked for you by submitting a comment or send me a picture if you can. Thanks!