Beenleigh Blue Pasta
Home
>>
Recipes
When I saw this cheese I immediately knew how to turn it into a pasta sauce fit for a King - with only two ingredients.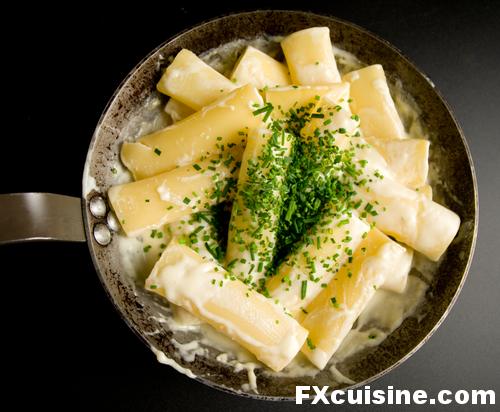 When I tasted this cheese over at Neal's Yard Dairy the other day, I immediately knew what to do with it. I will melt it over pasta with a dashing of cream and snipped chives and I'll have myself a pasta sauce fit for a king , I told myself.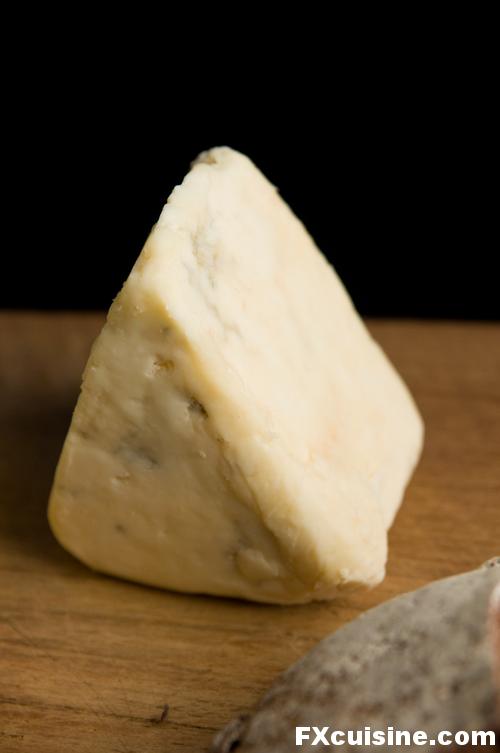 Beenleigh Blue is a fine blue British cheese made by Robin Congdon, a man who used to work for Westminster Bank before he went into sheep farming. One day he visited the Rocher de Combalou to collect some scrapings of Penicillium Roquefortii and started experimenting with blue sheep cheese - a very original British Roquefort if you will. Unfortunately the success of his cheese means he now buys in some of his milk and this means bowing to the Wicked Witch of the North - Pasteurization before being rescued by the Penicillium Fairy's magic touch. As a result, his is a mild blue cheese. Beenleigh is the hamlet where Congdon's farm is located.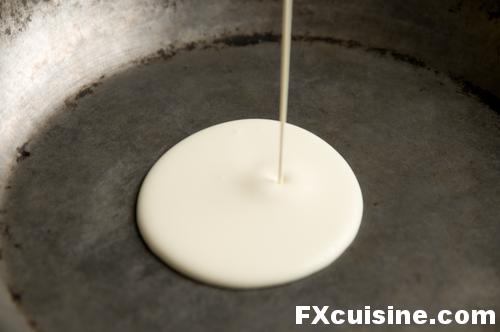 Pour a cup of cream in a saucepan ...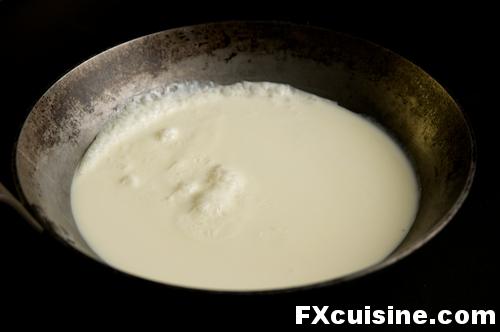 ... and turn the heat on to low until the cream starts to bubble.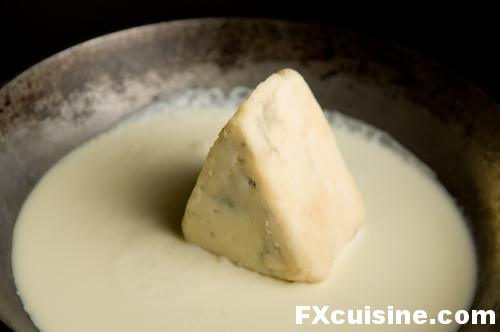 Place a piece of Beenleigh Blue as big as one cup ...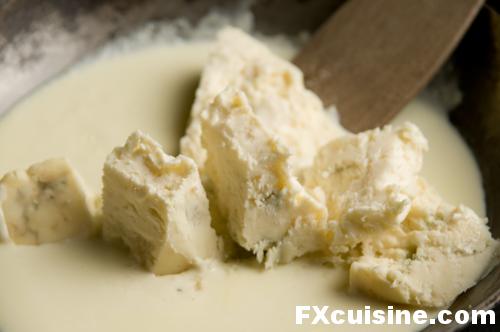 ... and break it into large pieces ...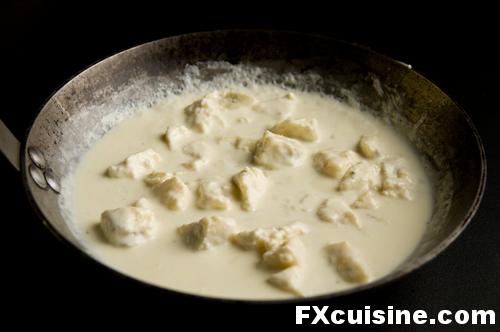 ... then smaller ones.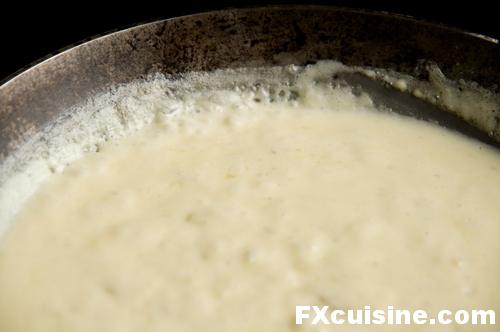 .Continue tossing over a low heat until all the cheese has dissolved into the cream.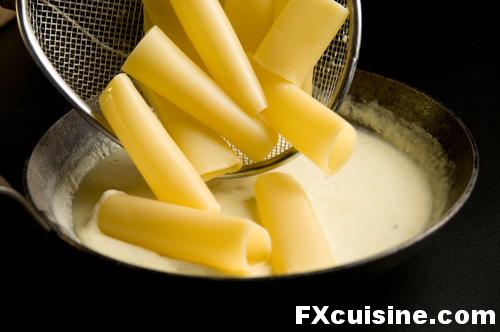 drop the cooked and drained macaroni in the saucepan ...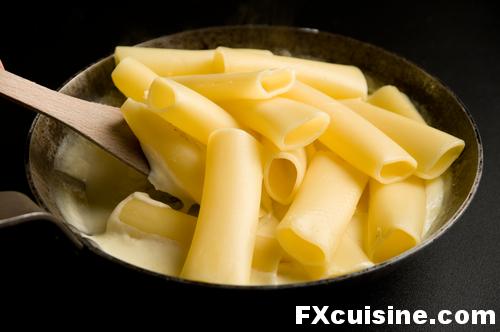 ... and toss.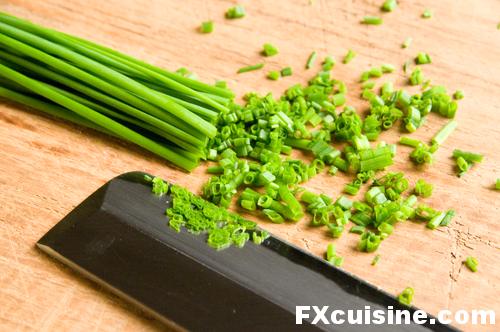 Finely snip or chop a bunch of chives ...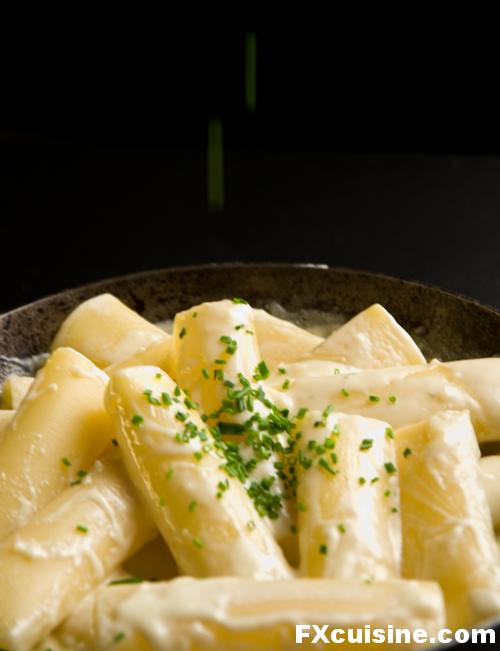 ... then sprinkle over the pasta ...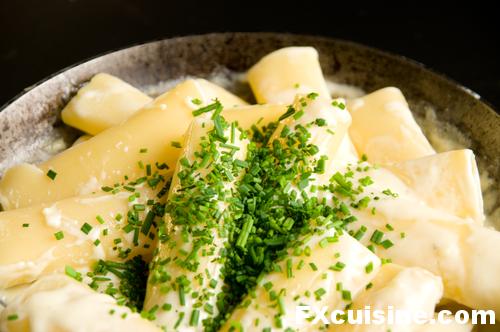 ... and serve.
Et voilà, gourmet pasta with only three ingredients.
250624 views
Copyright FXcuisine 2023 - all rights reserved.
If you do this recipe at home please let me know how it worked for you by submitting a comment or send me a picture if you can. Thanks!