Swiss Chard Pkhali
Home
>>
Recipes
These lovely little sides dishes will adorn your table like flowers in a spring meadow. They are so pretty guests will hesitate to eat them!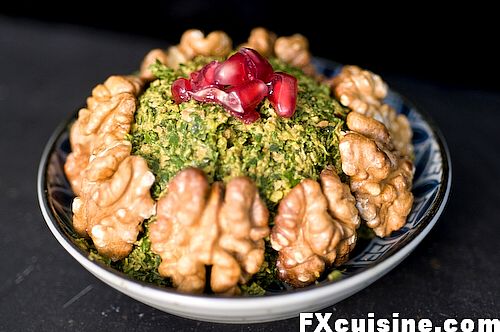 Some dishes I would cook only for their looks on the table. People from Persia to Turkey choose to cover their tables with a number of identical, beautifully decorated little dishes. This gives an impression of abundance and shows that the host went to great efforts, no matter if he is a wealthy merchant cooking with expensive ingredients or just some regular person with taste and a desire to receive his or her guests properly. Georgian tables are adorned with beautiful very unique salads or vegetable side dishes they call pkhali.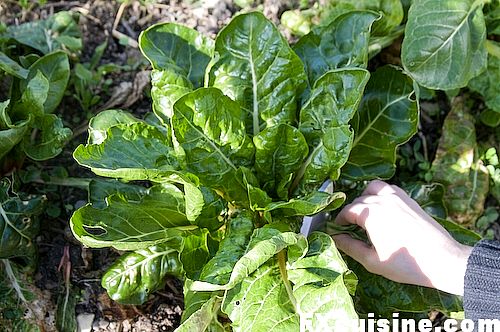 Every autumn I transplant my seed-grown Swiss chard to a small glasshouse where they keep making leaves the whole winter until they bolt and die in the spring.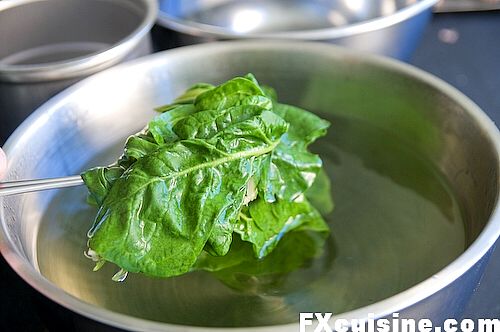 Using a procedure for spinach pkhali I briefly blanch the leaves in boiling water...
... then cool them in a bowl of cold water.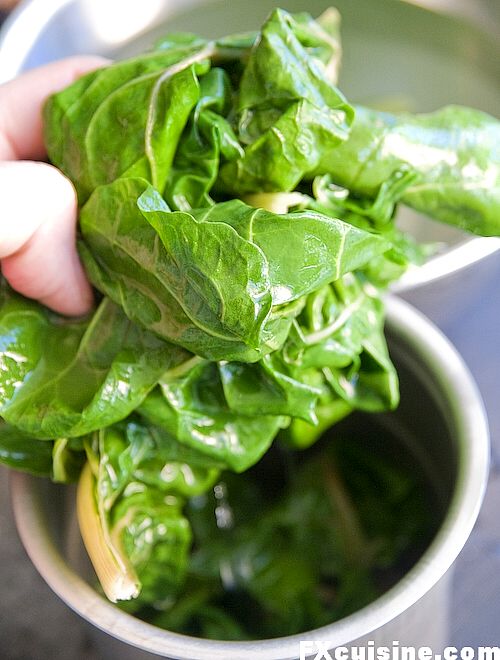 Remove the leaves to a blender...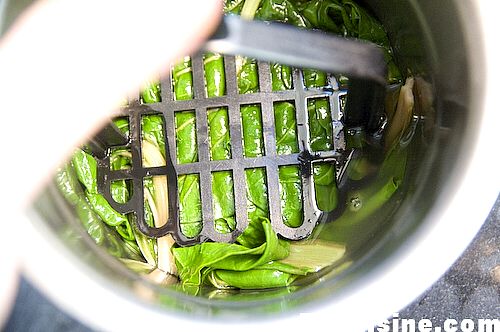 ... and squeeze out as much water as you can.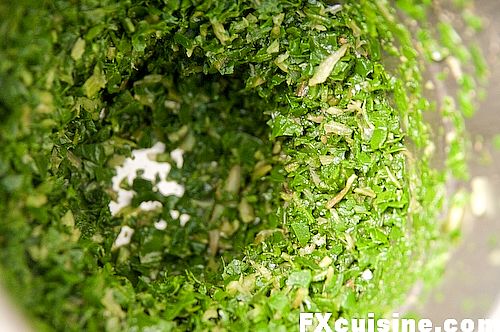 Blend or pound as you prefer...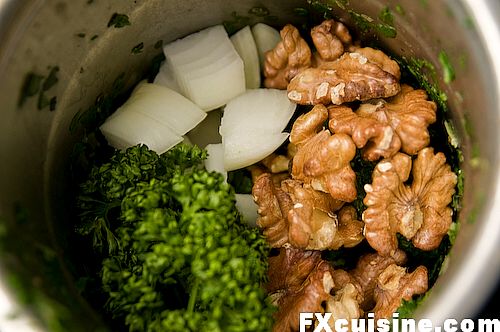 ... then add a bit of garlic, some roasted walnuts and a sweet onion, as you prefer. Season with chopped parsley, paprika, turmeric, ground fenugreek, salt, pepper, some oil and vinegar as per your taste.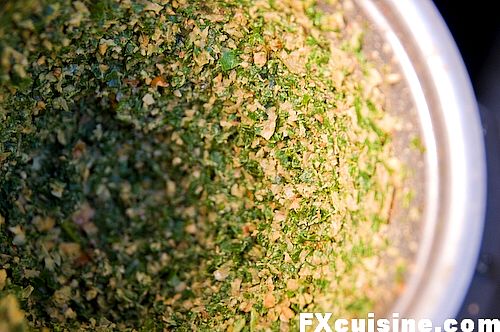 Blend again...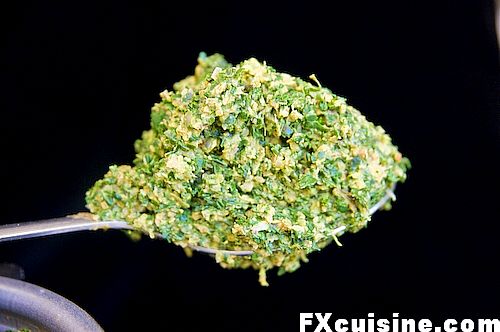 ...until you get to this. Some people pound it until you get a paste - see which way you prefer.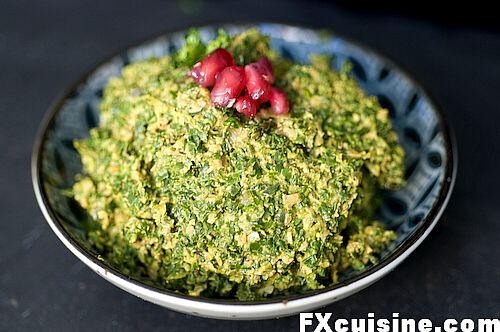 Spoon to form little mounds on as many saucers as possible so as to cover the whole table. Decorate with pomegranate seeds, yogurt and some walnuts.
Some dishes are not to be judged by their looks, they look plain but pack fantastic flavor. This is almost the opposite. Here the looks are so pretty (if I say so myself!) that guests are wary of even touching them!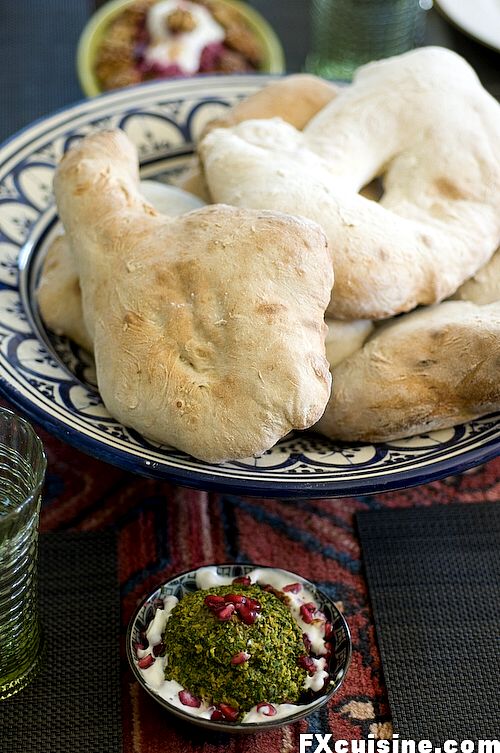 This is a personal way of preparing a pkhali with what I have in the garden - there are lot of other ways and I am sure that some Georgians will take exception at my use of certain ingredients. Let them, as I am hungry for more information about Georgian cuisine...
98209 views
Copyright FXcuisine 2023 - all rights reserved.
If you do this recipe at home please let me know how it worked for you by submitting a comment or send me a picture if you can. Thanks!