Pumpkin Sauce Penne
Home
>>
Recipes
This gorgeous pasta in pumpkin sauce is one of my 10 best pasta recipes. Very seasonal, beautiful colors and a great taste that combines browned onions and parmesan with a touch of nutmeg. A winner!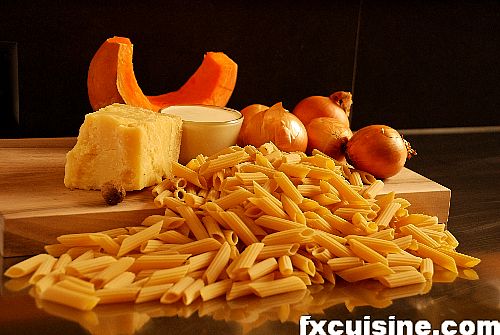 This recipe takes about 30 minutes to complete. You can definitely eat any leftovers the next day.
Penne con la zucca (Pumpkin Penne)
For 4 portions as a main course you'll need:
500gr penne*
400gr fresh pumpkin
4 large yellow onions
120gr ungrated parmesan cheese
half a cup heavy cream
nutmeg and black pepper to the taste
Your largest pot
A heavy bottomed pan
* Penne are short tubular pasta cut at an angle. See pictures. You can also use macheroni or any short, tubular, dry pasta. Don't let the shop take advantage of you and buy only pasta trafilata al bronzo (it will say it on the box) and made from semolina flour. If the pasta is smooth and shiny, that's not it.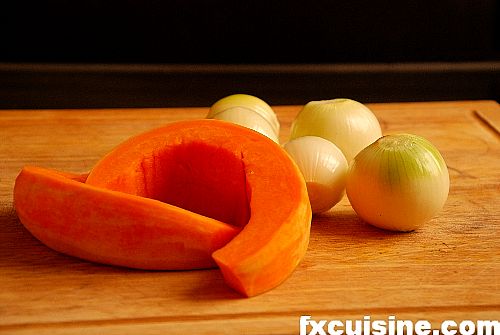 Peel pumpkin and onions. Remove soft flesh and seeds from pumpkin. Put a chopping board.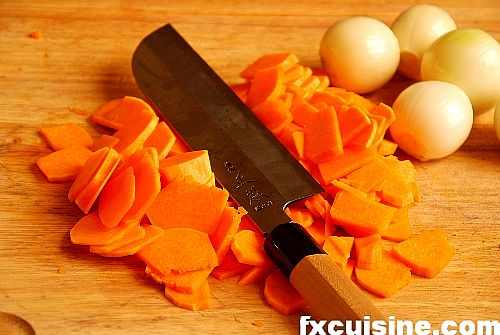 The fun begins. Chop the pumpkin in very thin slices, never larger than a matchstick. You can also cut them in little matchsticks but that is a lot of work. It will look better but the taste is not affected.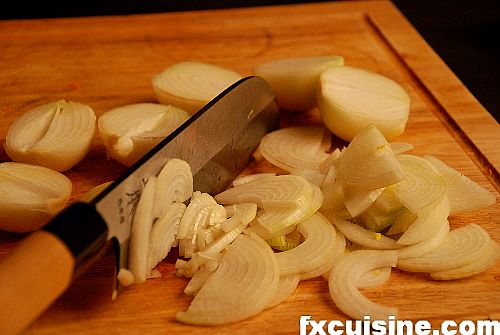 Next cut peeled onions in half and then in thin slices. My Japanese vegetable knife is so sharp I couldn't take the picture while chopping, hence the artificial-looking picture.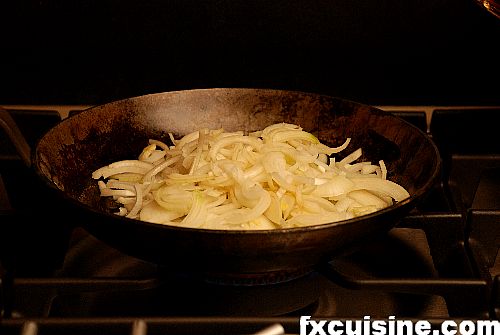 In the heaviest saucepan you have heat a drop of olive oil or butter and add the onion. Sauté over medium-high heat until soft but not brown, about 5 minutes.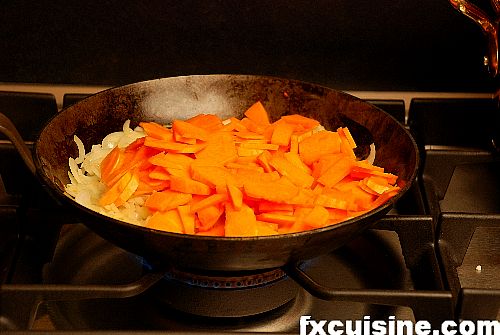 Add the chopped pumpkin and mix.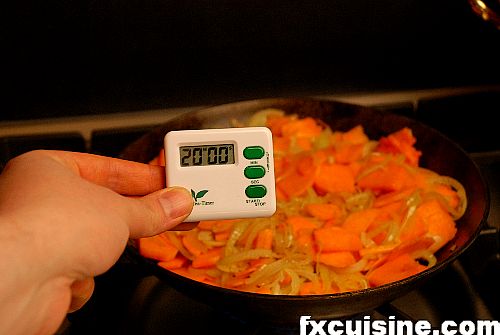 Lower temperature to medium-low and cookfor 20 minutes or as long as it takes to get a soft, mushy consistence for both the onions and the pumpkin, turning regularly.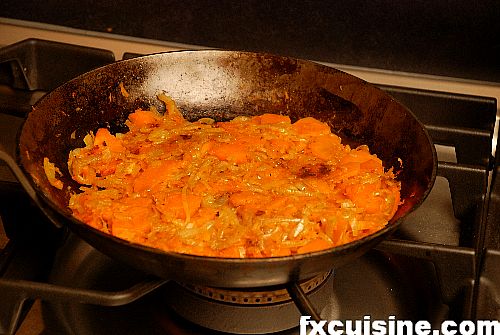 The pumpkin and onion will finally admit to the obvious - they are both full of water. After 20 minutes most of it will have evaporated and they will be reduced by half and nicely browned. This process concentrates the sweet flavor of both these vegetables and adds a caramelized flavor from the browning.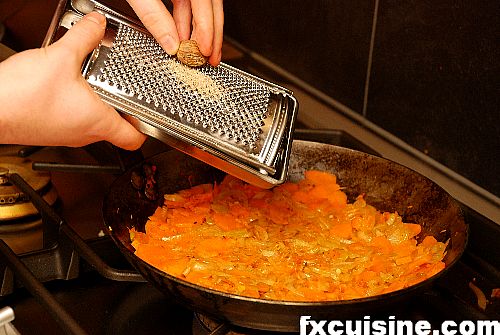 Grate some nutmeg and add black pepper. I recommend no salt at all at this stage as the parmesan will bring much salt later.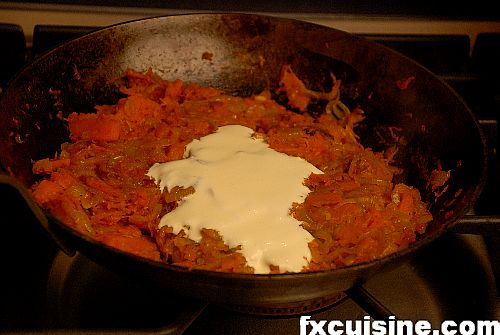 Remove the saucepan from the fire and add half a cup heavy cream.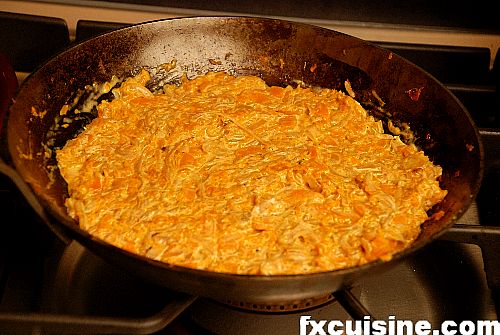 Mix and leave aside until the pasta is cooked. Do not salt.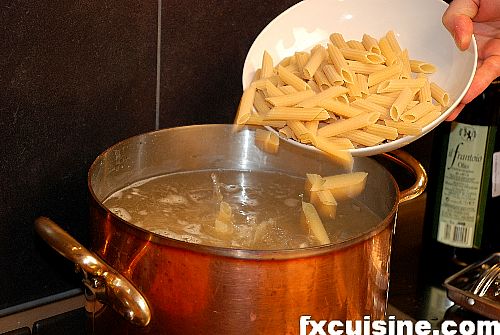 In the very largest pot you own you will have brought to a boil water with salt. Don't add any oil, no matter what your mama told you. Pour the pasta in one go in the boiling water, and whatever happens, do not cover the pot. Set your timer to 75% of the cooking time indicated on the box.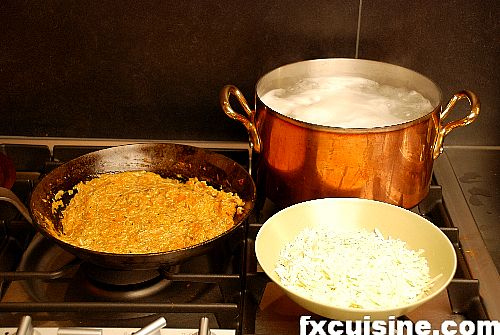 Coarsely grate the parmesan and set it aside next to the saucepan.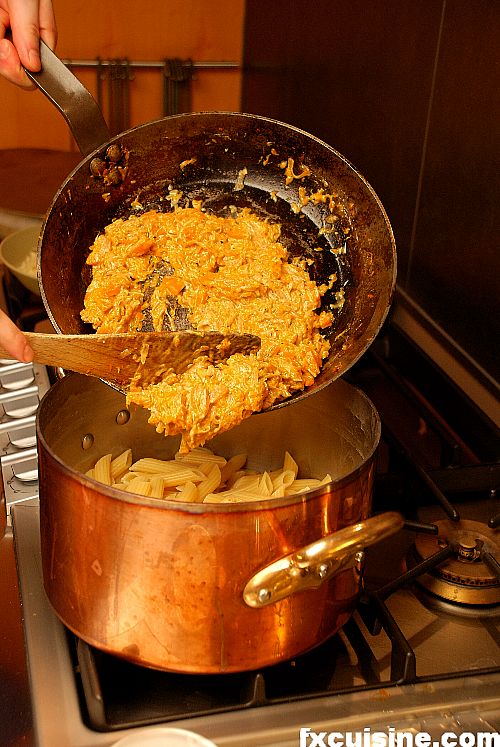 When the pasta is almost al dente, meaning it is still too crunchy to serve but you reckon it would be perfect if you leave it 2 more minutes in the boiling water, take the pasta out and pour the water in the drain. Do not rinse the pasta. Just put it in a heated serving dish or, like I did, back in the pot. Add the sauce and mix.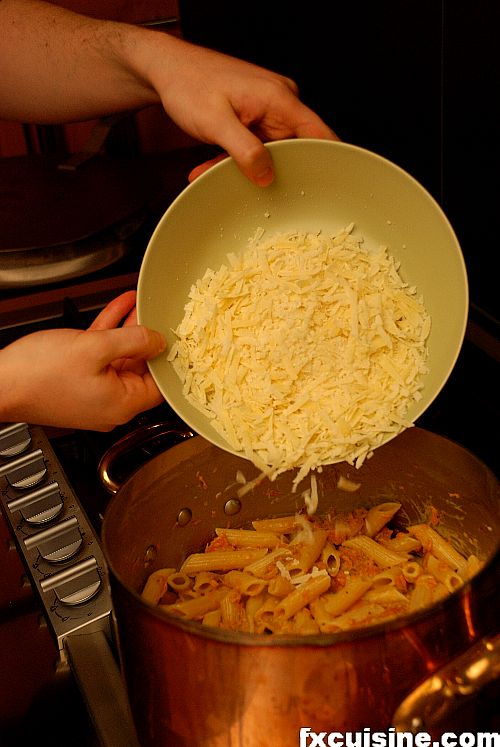 Call your guests to the table, then add the parmesan, mix and check the seasoning. You can add pepper, nutmeg or fine salt if needed. The pasta will continue to cook in the sauce and by its own retained heat during this process so you can't wait before serving it unless you want it overcooked, swiss-german style.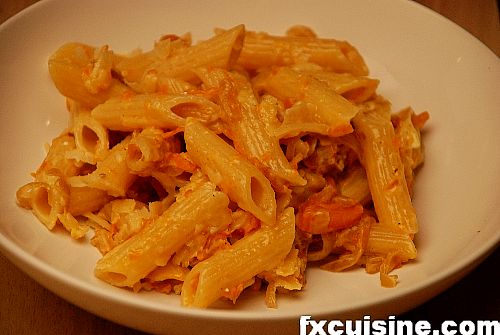 The sauce is rich but easily digestible as most of it is vegetable. It is a compelling combination of the slowly browned onions and pumpkins, which brings out an almost fudgy sweetness, and the darker, salty tones of the parmesan and nutmeg. I believe it is a traditional Italian recipe and I originally found it in an Italian cookbook in Italian.
265286 views
Copyright FXcuisine 2023 - all rights reserved.
If you do this recipe at home please let me know how it worked for you by submitting a comment or send me a picture if you can. Thanks!