Making Your Own Meringues
(page 2 of 2)
Home
>>
Recipes
Meringue is the most obvious pastry to bake when you have
too many egg whites
, and yet many home chefs are frightened to try homemade meringues. See how easy they are if you go by the book.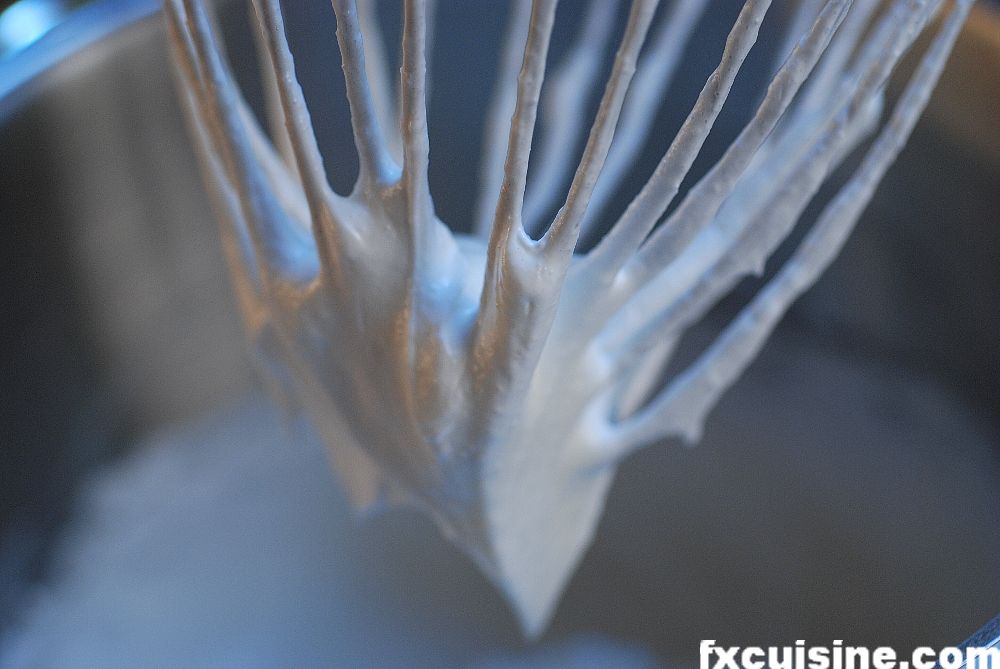 You should obtain a very stiff, intensely white cream.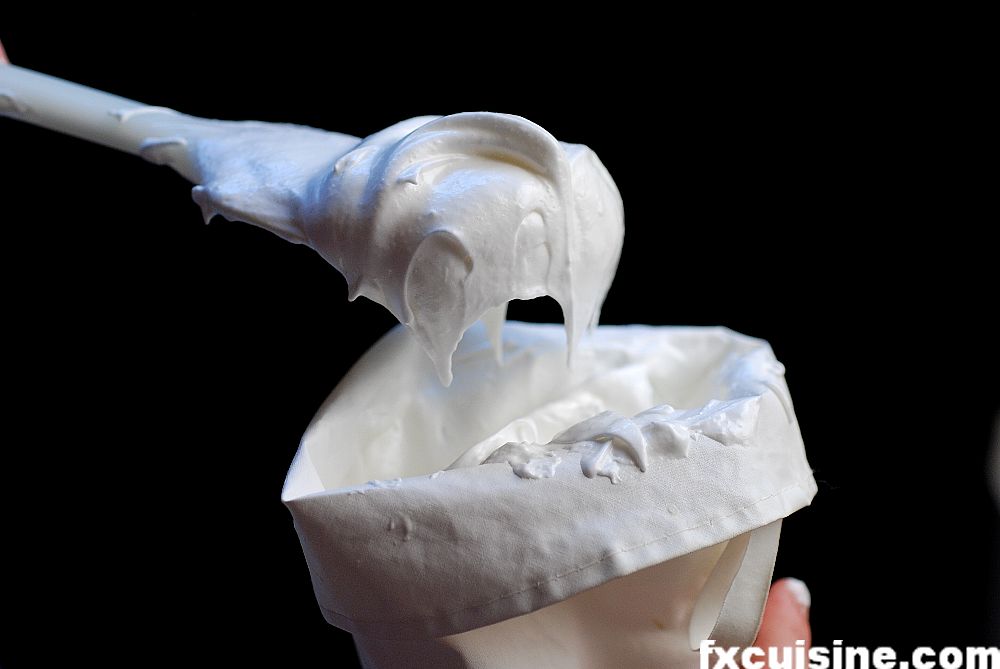 Fill a pastry bag with the meringue cream.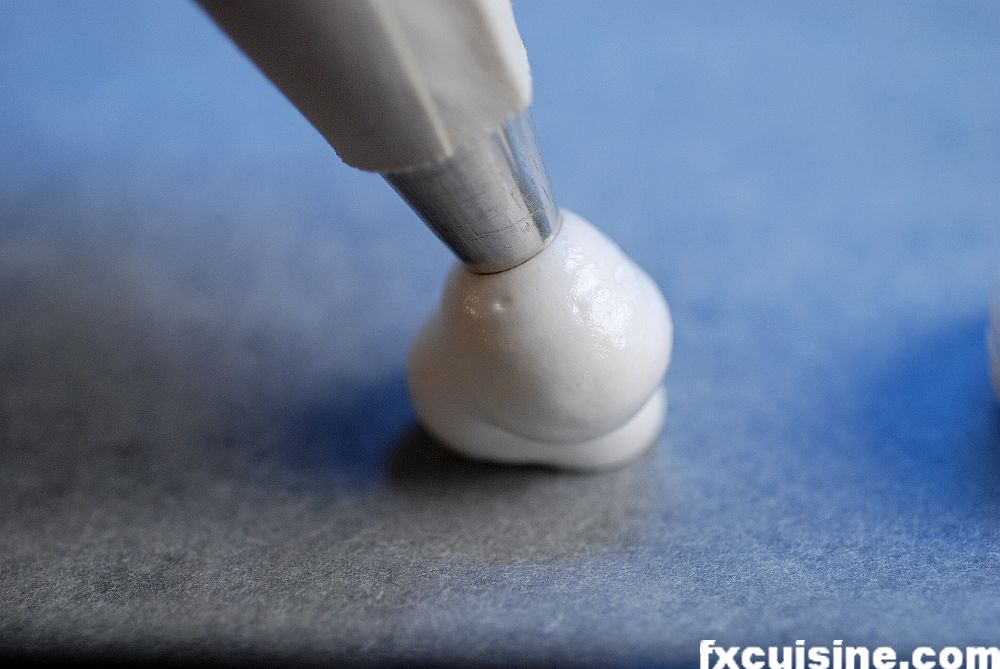 Place parchment paper on a baking tray and pipe the meringue in regular mounds. Try not to move the pipe as you push the meringue out and nice, circular mounds will appear. This is not toothpaste and you don't want white slugs.
You do not need much spacing and they won't expand much. Depending on what you plan to use them for, you might make little rods or even a disc.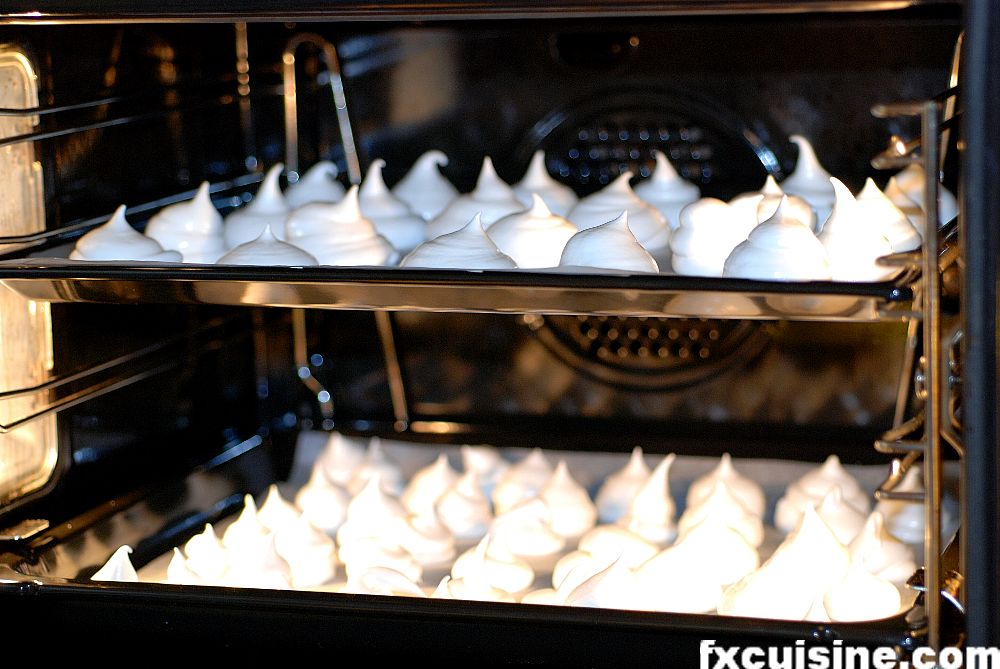 My 200 gr filtered egg whites yielded two full trays of meringues. Heat the oven to 105°C/220°F and bake for about 90 minutes. If your oven continues to work when you open it, place a bowl of aluminum foil to keep it slightly open so the water steam from the meringue will escape and they will dry better.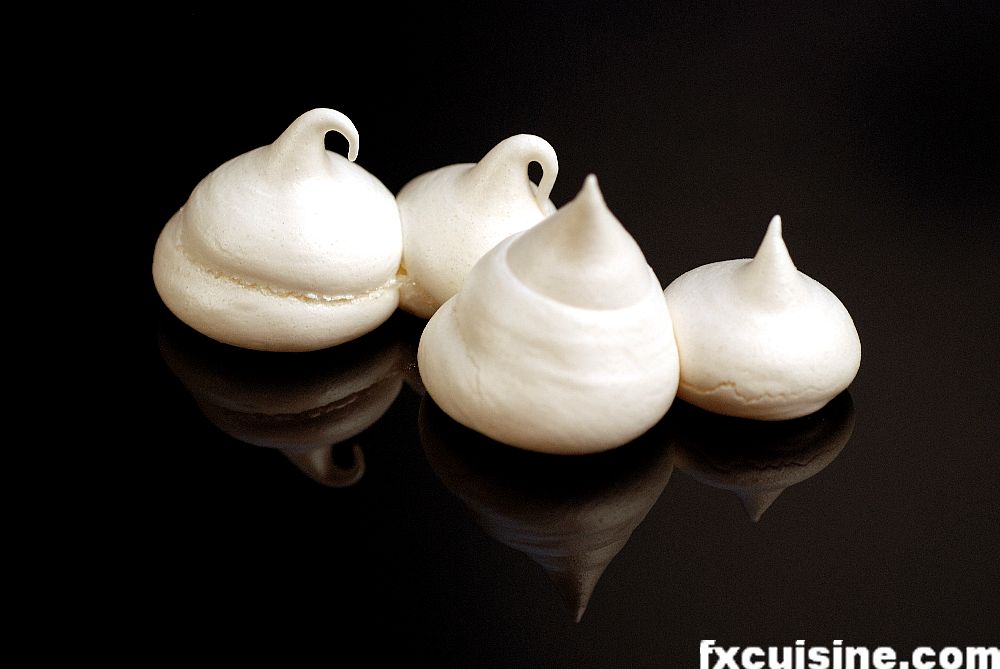 Two things happen when you bake a meringue. First the sugar/egg foam changes its structure. Then all water evaporates, leaving a brittle structure. Depending on the size of the meringue you may have to leave them to dry in the oven at 80°C with the door slightly ajar for several hours until they are really dry.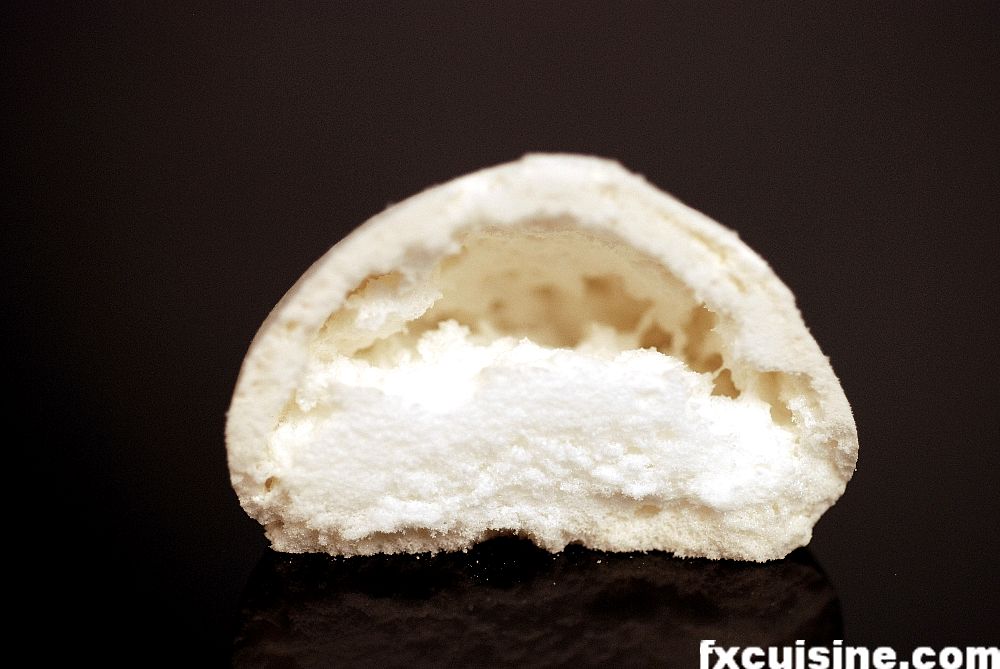 Do not hesitate to take one out and taste it. The inside should be dry but can be slightly chewy, like a caramel.

I wish you success with your meringues! This is the simplest meringue and the most natural one to prepare at home, known in the trade as 'French meringue' or 'Common meringue'. There are also 'Italian meringues' and 'Swiss meringues' that use a slightly more complex technique.
638050 views
Related Articles

Pistachier at Lenôtre **
A pistachio-flavored little cake served with coffee in French gastronomic restaurants. If you get the pistachio paste, you can make it too.
Copyright FXcuisine 2023 - all rights reserved.
If you do this recipe at home please let me know how it worked for you by submitting a comment or send me a picture if you can. Thanks!