Normandy Apple Pie
Home
>>
Recipes
Juicy traditional French apple tart from Normandy.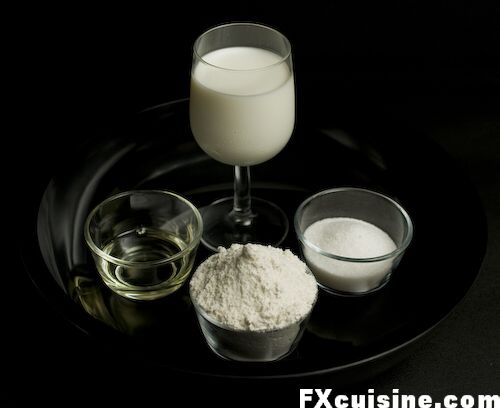 Here is one of the four official versions of the Tarte Normande, a legendary apple pie from Normandy in France. Every Normand family has its own recipe, but this one comes from a serious French professional pastry cookbook and is just delicious. Reader working in small kitchens or with little time will enjoy the fact that there is only one mix-it-all dough and a small, easy-to-make frosting.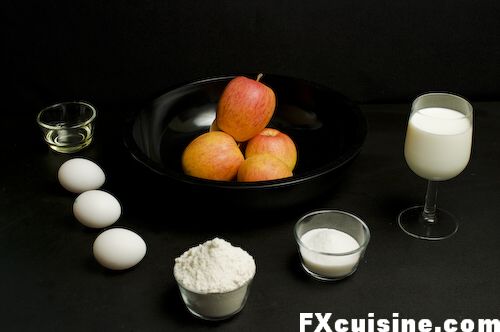 Normand Apple Pie, known as a Normande Tart in French
4 baking apples such as Boskoop, about 700gr / 1.5lbs
200ml / 0.8cup milk
65gr/ 2 oz sugar
Vanilla bean scraped with the sugar or pure vanillin crystals
100gr / 3oz flour
Baking powder
2 eggs
30ml / 1 oz oil (either grapeseed or sunflower oil for minimum impact on taste, or go the whole way with walnut oil that will flavor the whole pie)
Topping:
50gr / 1.5oz butter
50gr / 1.5oz sugar
1 egg
Weight and measure all ingredients and preheat the oven to medium-high - that's half the job done.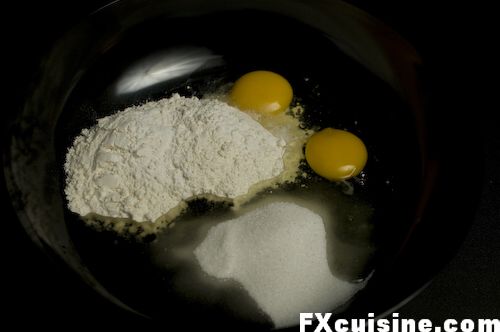 Prepare a bowl and mix flour, baking powder, vanilla and sugar with the liquids - 2 eggs and the oil.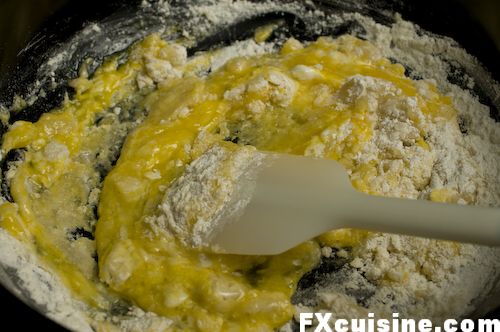 Mix with a paddle ...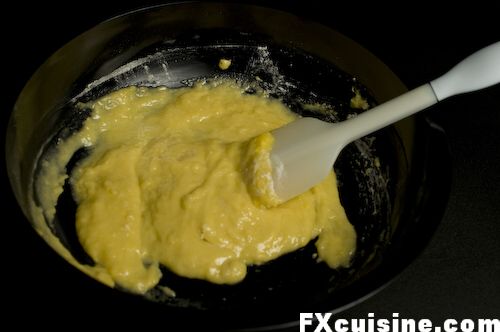 ... until you get a smooth, yellowish liquid.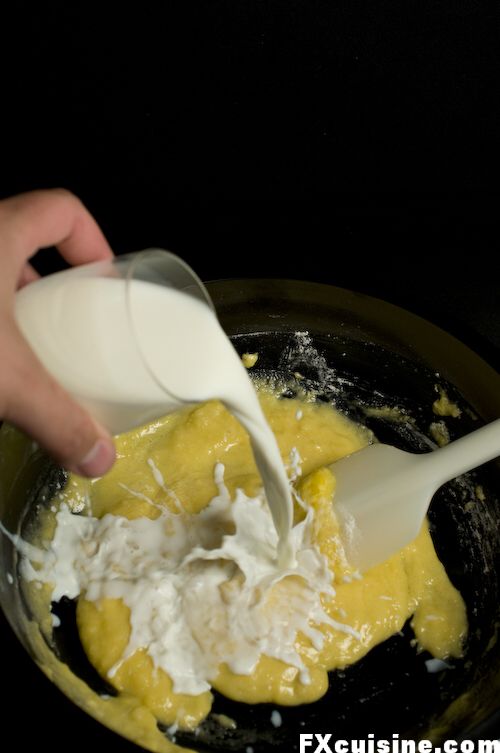 Add the milk in one dramatic gesture.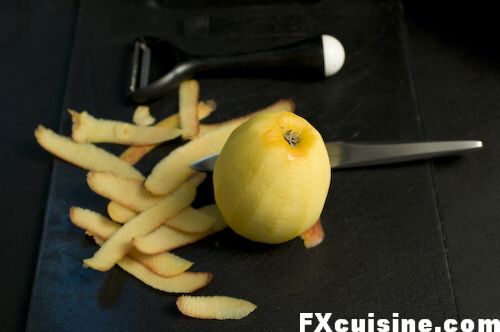 Now that we have our dough ready to protect the apples slices from decay and oxydation, we can start peeling the apples.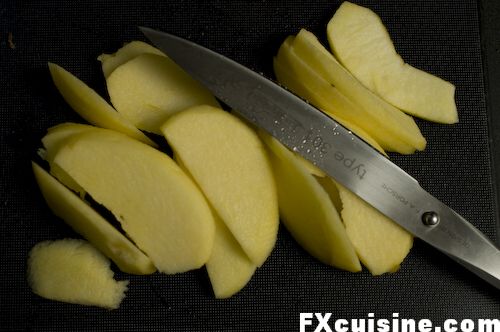 Work apple by apple. Stem, core and slice the apples in thin slices, about 12 slices per apple.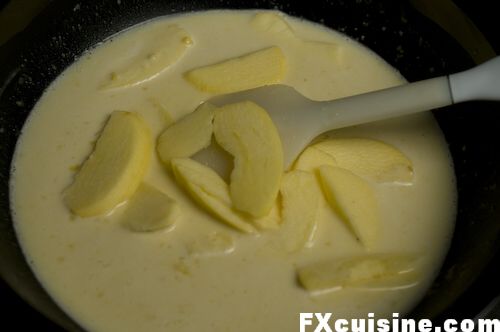 As soon as the first apple is sliced, drown the newborn slices into the dough so that they don't brown.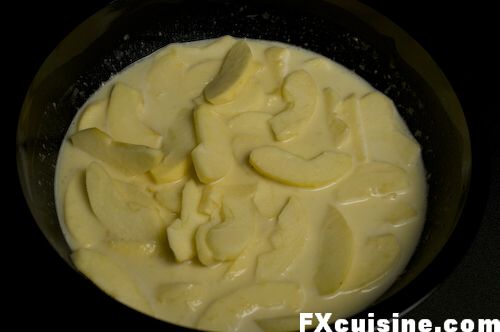 Proceed with the remaining apples.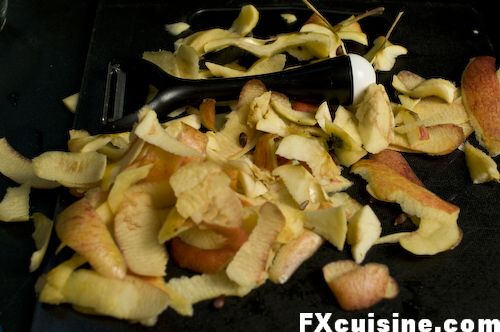 Sic transit gloria mali.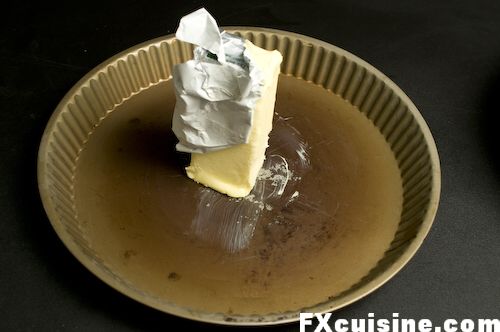 Grease a pie pan with a stick of butter...
... then sprinkle a little flour ...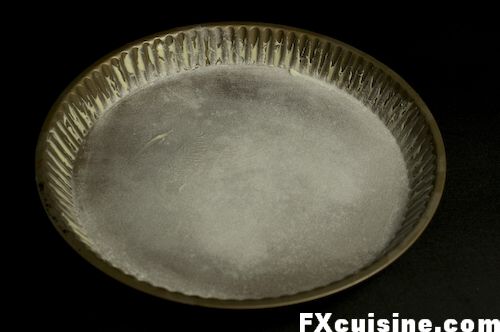 ... and toss until the whole pan is covered. Good job, FX! If you think I'm good with the stick, you should see me with the carrot.
...