My Boyhood's Hungarian Plum Dumplings
Home
>>
Recipes
I had eaten these dumplings only once, when I was 12, but boy did they make an impression! Such a rich combination of gorgeous juicy sweet prunes covered in a soft potato-based simmered dough.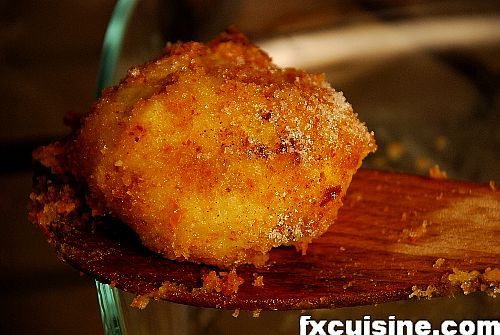 Back when I was a boy a Hungarian relative stayed with us for a few days. One evening, as I came from school, she was busy preparing a most intriguing dish. Dumplings as big as apples simmered and then rolled in a bed of buttered bread crumbs, cinammon and sugar. Such a treat! For years I remembered this dish. A week ago I found its recipe in a Hungarian cookbook. I am told this dish is quite popular all over Central Europe. All it lacks to become a world hit is a manageable name. With szilvás gombóc I just don't think it will ever make it.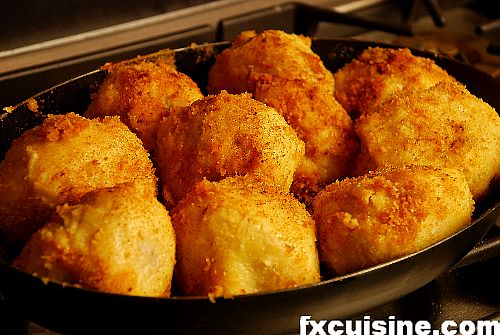 Hungarian Plum Dumplings
1 kilogram floury potatoes
600gr ripe plums
sugar cubes
cinammon
poppy seeds
granulated sugar
150gr butter
100gr breadcrumbs
1 egg
350gr flour

1. Boil washed potato with skins on. Put under running cold water for a minute, peel and puree. Mix with the beaten egg, 30gr melted butter and the flour until a smooth dough is obtained. Add more flour if too soft. Some people put a little sugar in the dough - your choice.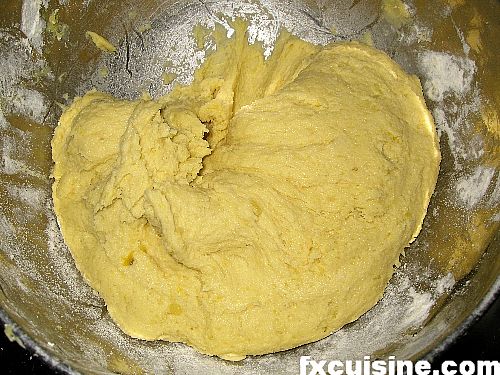 2. Flour the table and spread the dough with a rolling pin about 0.5 cm (0.2'') thick. Pit the plums and put a little cinammon and a sugar cube inside each. Some people use one plum per dumpling, other put only a half dumpling. They won't be bite-sized either way so I recommend putting a whole plum so that the plum juice is less likely to pierce through the dough. Wrap the dough around the plums so as to cover them entirely. Do not put too much dough or it won't cook no matter how long you leave it.
...