A Bread Fit For a King
Home
>>
Recipes
Stuffing a bread with white truffles is not cheap, but boy is that good!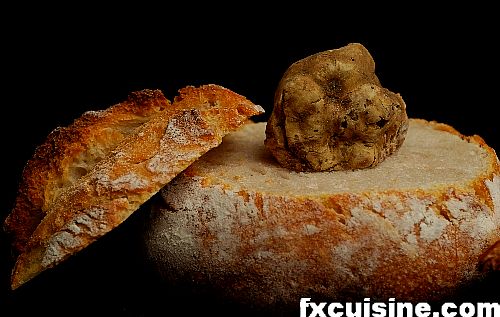 Happy he who can afford it said my book when describing this dish. And indeed, despite its utter simplicity, this is one expensive dish. It uses the single most expensive ingredient you can use in a kitchen - the truffle. I always found that when cooking truffles at home, simpler dish are the safest. It is just too easy to spoil a truffle. I managed to get my hands on a white truffle and decided to go native and stuff a bread loaf with it. Good white truffles are nearly impossible to find these days, and they cost more than designer drugs anway. But humor me and let me take you through a moment of poetry.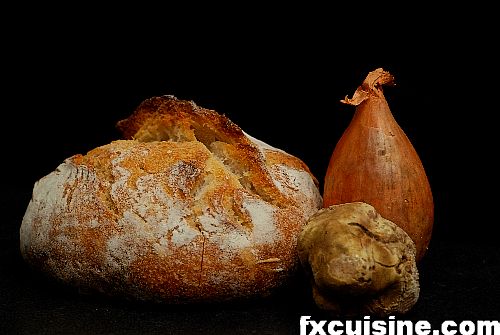 Truffle-stuffed Bread Loaf
1 truffle, black or white
1 shallot
Vinegar
Oil
Salt and pepper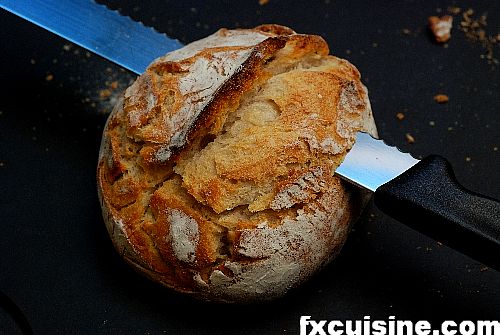 To honor this truffle you need proper bread. Here is one of my favorite loaves, a local sourdough baked in a stone oven with amazing taste and just the right size. Decapitate the loaf with a serrated knife.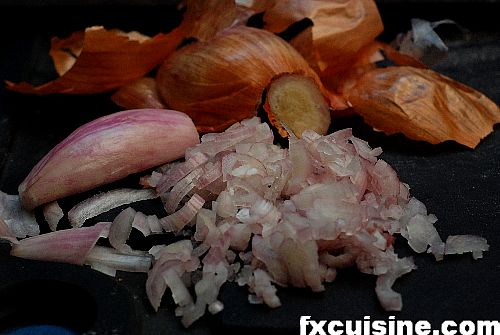 Finely chop the shallot.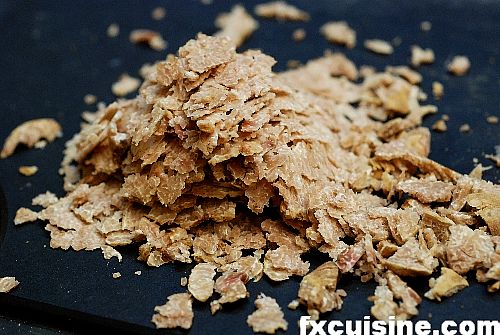 Brush your truffle and wipe it clean with a wet towel. Do not wash or the meter will start running as delicate molecules of truffle taste are washed away in the sewers! Finely slice the truffle, using a knife or a truffle mandoline.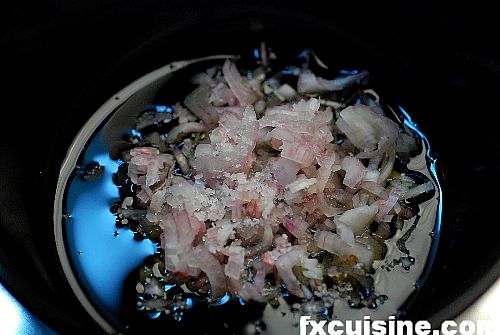 Combine the shallot with white balsamic vinegar and grapeseeds oil. You don't want to ruin the truffle's extraordinary taste with a boisterous oil like olive oil.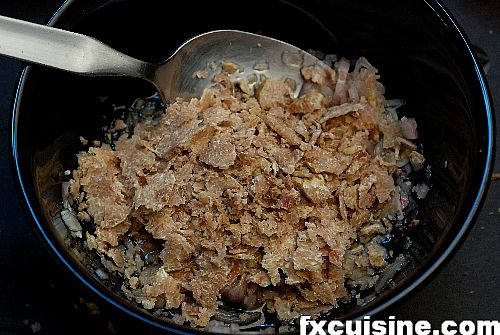 Gently add the truffle shavings and combine. Season with an inkling of a freshly crushed white pepper and sprinkle fleur de sel (hand harvested sea salt crystals) over it.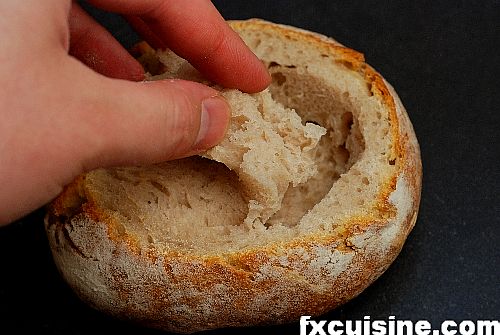 Remove enough crumb for the divine truffle mixture to fit in cosily.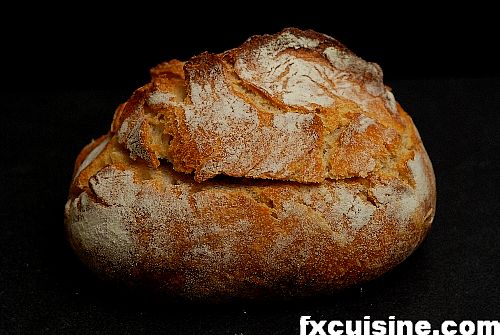 Cover the loaf with the top you had removed and bake in a medium-hot oven for about 10 minutes. Not too long, we are only trying to warm up the bread and its contents.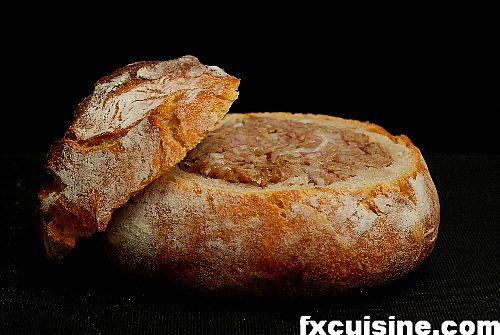 If friends worthy of the expense of this dish are hard to come by, do not hesitate to eat it alone.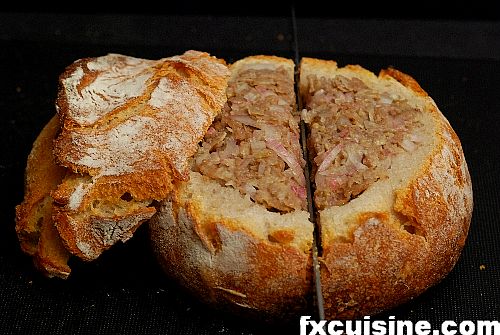 Slice through the bread, sprinkle with a little more salt and serve.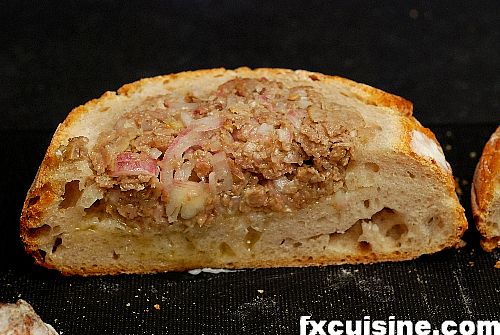 A bread fit for a king indeed!
166360 views
Copyright FXcuisine 2023 - all rights reserved.
If you do this recipe at home please let me know how it worked for you by submitting a comment or send me a picture if you can. Thanks!