2000-year-old Almond Cookie
Home
>>
Recipes
Beautiful Italian Christmas sweet prepared from scratch using unshelled almonds, honey, lemon and bay leaves. A hit for the last 2000 years!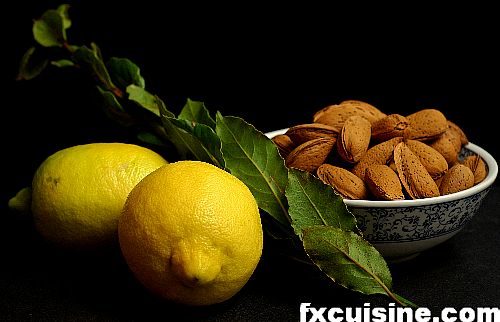 This typical Christmas eve sweet from the Teramo province in Abruzzo, Italy, has been prepared in the same way for a solid 2000 years. It can also be prepared by dry-toasting the almonds in a frying pan and then adding some sugar and let it caramelize with the almonds. In some places they call it pepatelli, in others croccante.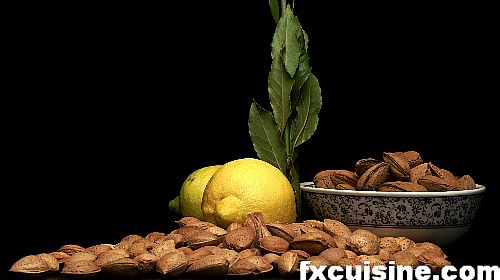 Croccante [craw-kantay]
Almonds (with shells or shelled and blanched)
A lemon whose rind you feel safe to eat
A tablespoon of honey
Fresh bay leaves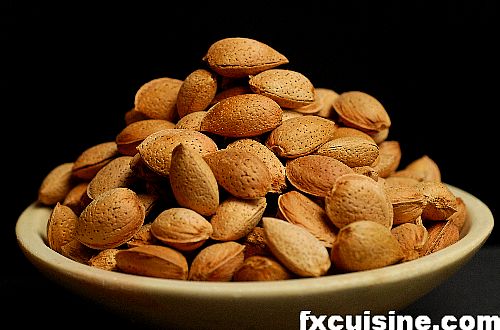 I bought a bunch of almonds with their shells from an Italian grocer who drives up from way down the Italian boot to sell Sicilian produce to Swiss gastronomes. The real deal, I could not resist buying his almonds.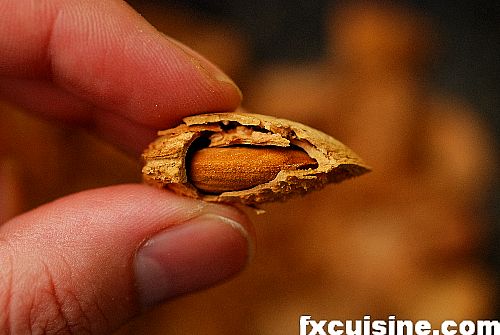 Start by shelling the almonds. Try not to damage the almonds.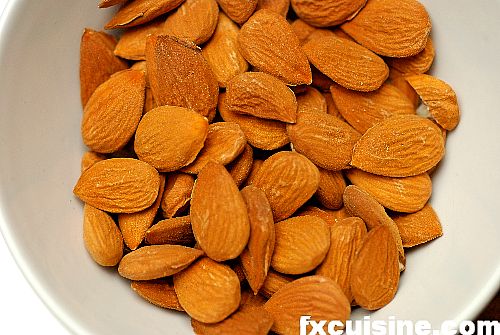 From a pile of unshelled almonds you'll extract only a handful of almonds. Of course you could buy already shelled and blanched industrial almonds at the store but there is much poetry from working with raw ingredients. The almonds were handed to me by a man who saw the Sicilian almond grower, and I'll see through the entire process until the sweet is produced. A real parable about the value of work.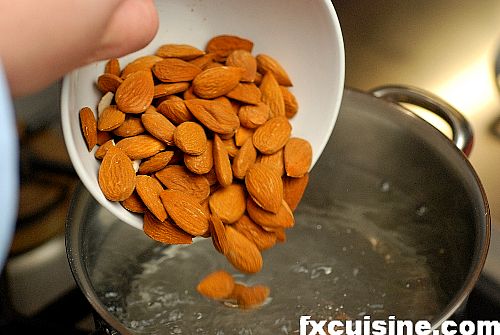 Plunge your almonds in boiling water.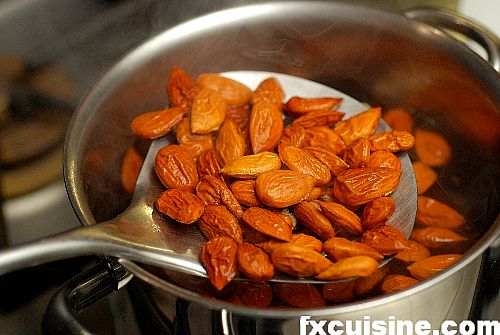 After two minutes or so remove the almonds with a slotted spoon, so that you can still return them to the hot water if needed.
Great fun now. Squeeze each almond between your thumb and index finger. The sharp end of the almond will rupture the skin from within and bang, the wet almond will fly across the kitchen. You will end up with even less product than before.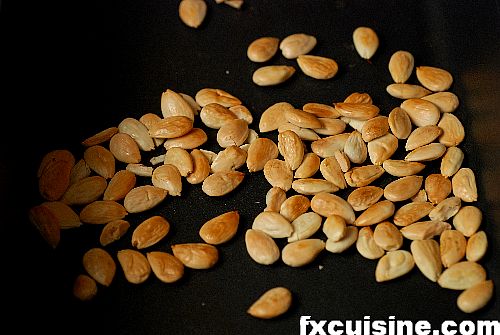 Now we will flavor the almond by roasting them in a medium hot oven until pale brown. You need to remain with your nose glued to the oven door throughout the entire roasting, as the difference between a delicious roasted almond and a hopelessly burnt one is but a few seconds.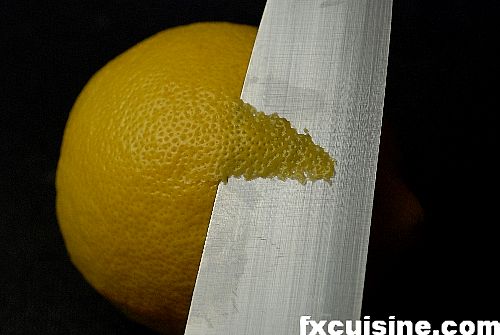 Wash your lemon with care and use your sharpest knife to remove the rind. You can also grate the skin, making sure to include as little of the bitter white underskin as you can.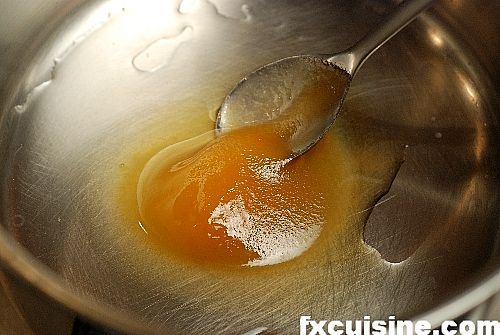 Melt the honey in a small saucepan with the tiniest drop of water and bring to a boil. Use good honey, not some cheap corn syrup from the highway shop.
Meanwhile, roughly chop your almonds. You want large chunks so don't overchop them.
...