Heaven is a Plate of Tortellini
(page 2 of 2)
Home
>>
Experiences
If Adam and Eve renounced Heaven for an apple, what would they have given for a plate of tortellini?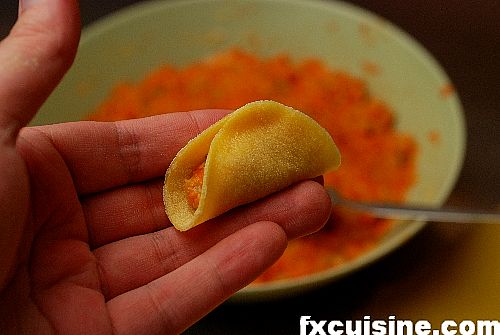 Fold in half.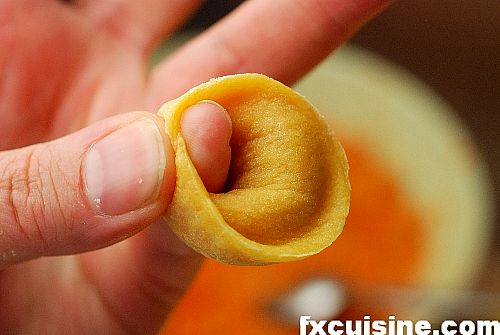 Now for a hard decision. The tradition of Cremona calls for tortelli (no 'N'), which are exactly this, a disc of dough filled and folded in half. End of story. But I like tortellini better, so that's what I made. join both ends of the tortelli over your little finger like on the picture. Press well to seal the edges off and for the tortellino to keep its shape. You can wet your fingers with water to help.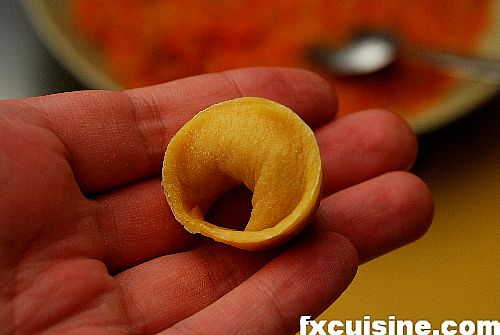 That's it - your first tortellino. What an emotion! Better than those overhyped Heaven Apples if you ask me.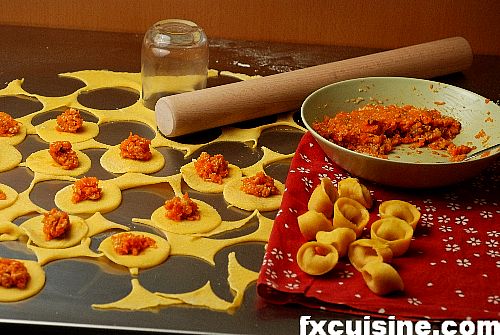 Continue until you run out of filling...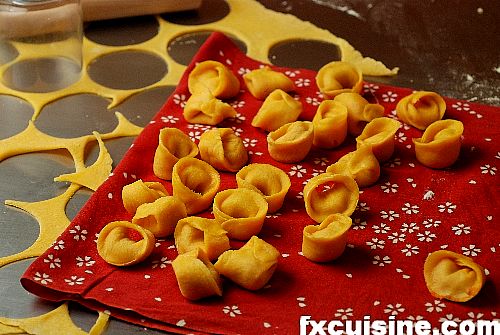 ... or of dough. Use the remains of your pasta sheet and filling by boiling the former and using the latter as a sauce. Italians call this maltagliati 'miscut'.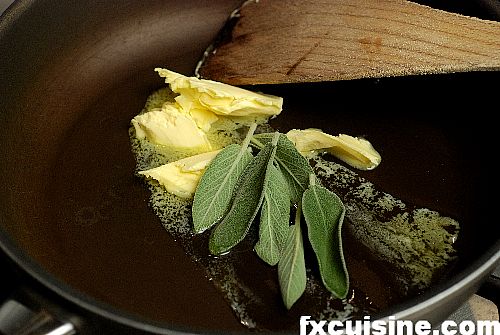 These tortellini are so good that anything but the most subtle sauce will only ruin the balance of flavors. Melt as much butter as your diet can afford and lightly heat sage leaves.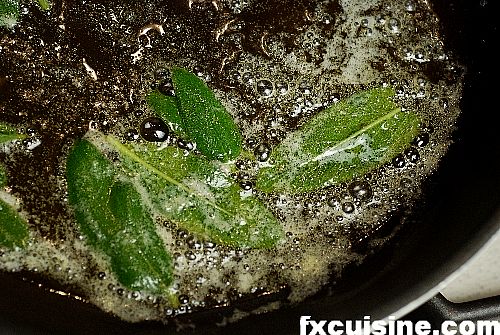 No frying, no high heat, we merely infuse the fat-soluble flavor of the sage into the butter.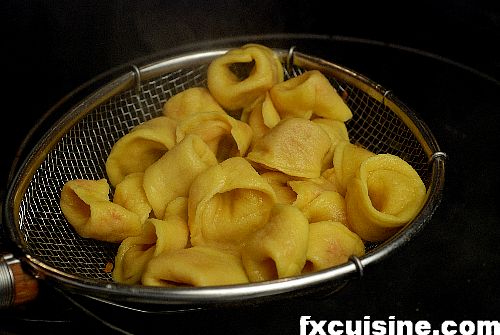 The end is near now. Bring to a fiery boil as much salted water as your largest pot will contain. Delicately - DELICATELY - immerge your tortellini into the water, if possible using a slotted spoon. Boil them for about 1 minute. Remove them with a slotted spoon. Do NOT pour the entire pot down the drain over some sieve or you'll break your tortellini.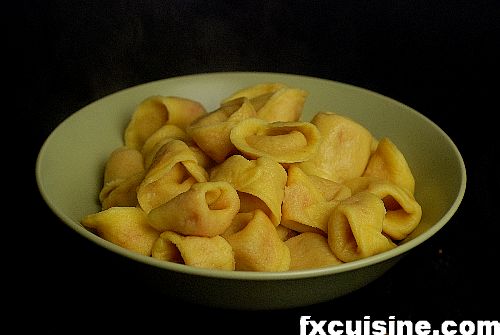 Plate the tortellini.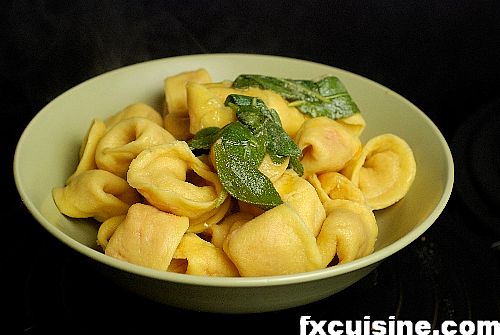 Add some sage butter. I leave the sage leaves otherwise guests wonder where that delicious-taste-I-can't-quite-place is coming from.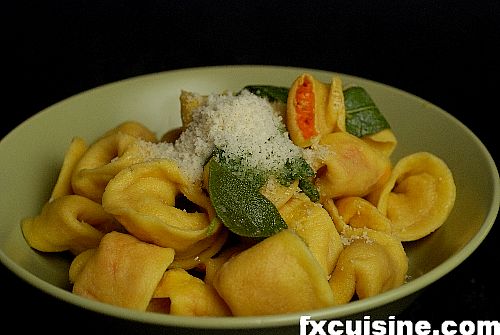 You can add a little of your best parmesan, finely grated on top.
If Adam and Eve had known what we eat here on this fine earth, they would have jumped right off Heaven. Not only do we have unlimited apples, but we can make our own heaven on earth with a plate of tortellini.
206407 views
Related Articles

Priest-stranglers in Neapolitan Meat Sauce *
These gnocchis served in the cult Napolitan ragù sauce would be a world-famous dish if they didn't take 7 hours to cook.

Pasta con l'anatra - pasta in duck sauce *
Using a whole duck to make pasta sauce is uncommon outside Italy.
Copyright FXcuisine 2023 - all rights reserved.
If you do this recipe at home please let me know how it worked for you by submitting a comment or send me a picture if you can. Thanks!