Burning Snowman Cookies
(page 2 of 2)
Home
>>
Recipes
My
springerle
cookies made with an antique wooden mold of the snowman being devoured by the Sun, bringing the rebirth of nature. Mighty fine pagan dessert.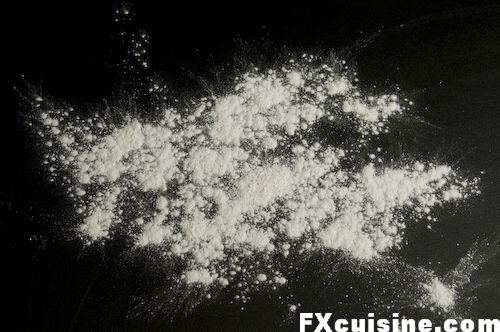 Flour your working space. I use rice flour but any really fine flour will do.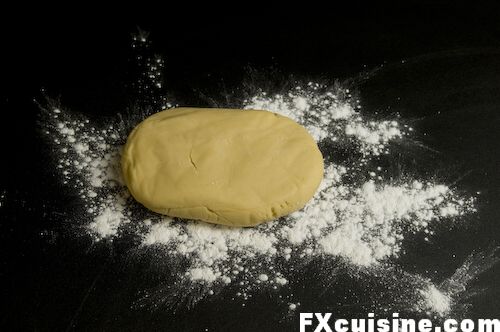 Unwrap the dough ...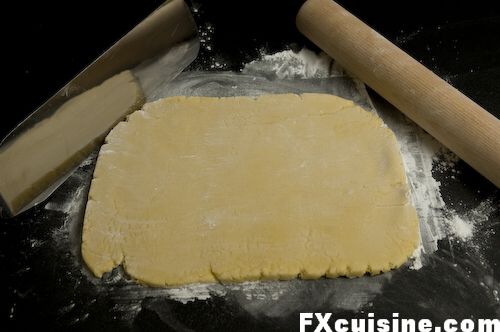 ... then flatten with a rolling pin to a thickness of about 10mm / 0.4''.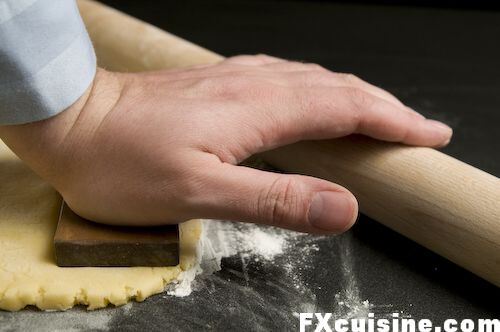 Firmly press the mold onto the dough with the heel of your hand. I wanted to write 'press with all your weight', but I don't know how much you weigh.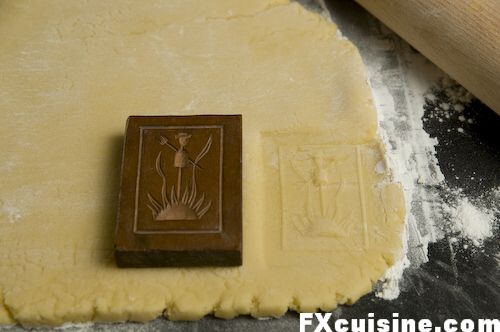 Remove. Not the nicest snowman in the land, but it won't be our last.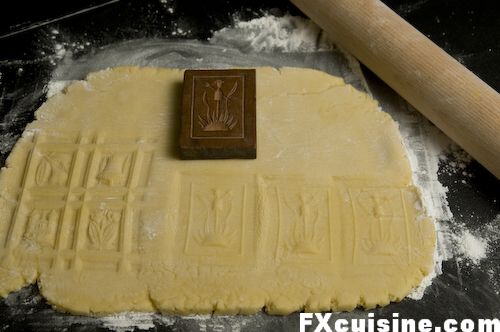 Continue, trying to avoid too much deformation in neighboring springerle as the dough moves sideways when you press down.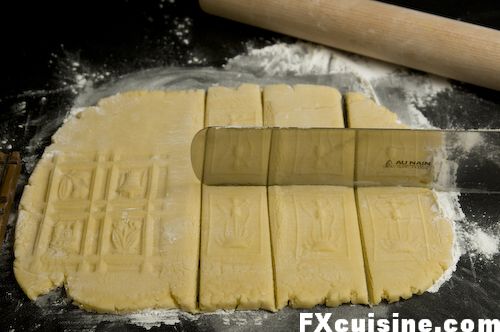 Cut using a large knife or paddle.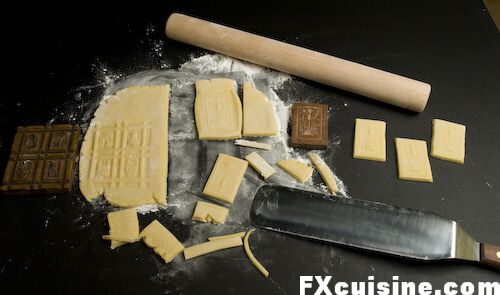 Beautiful work. You feel like a druid of sorts preparing some sacred food! And that's before drinking any Kirschwasser.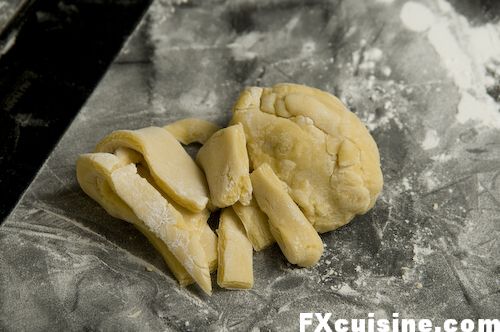 Assemble the remaining dough to make another dough which you'll flatten again.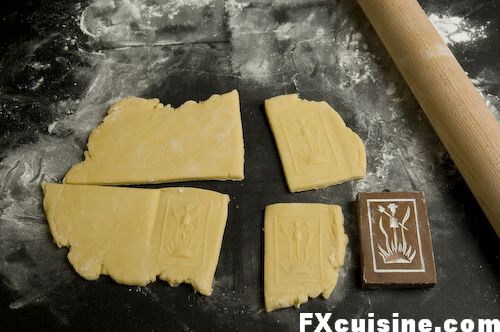 And six new snowmen are born today.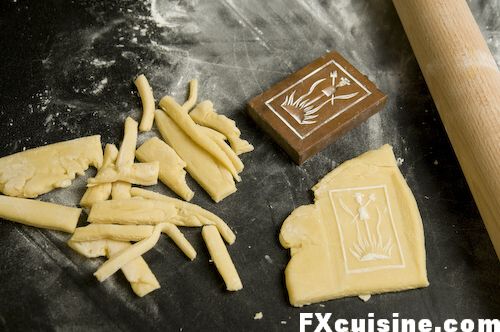 Recycle the remains on the usual way - snowmen born from the ashes of other snowmen.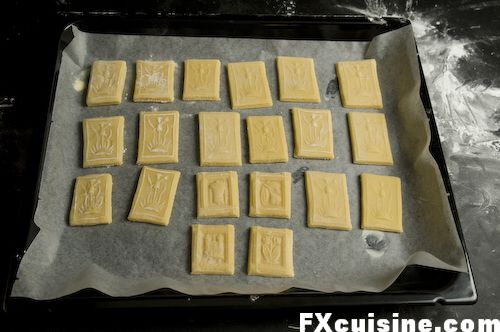 Now the snowmen need to go to bed for the big day tomorrow. Lay them on a piece of baking paper glued to a baking tray with four drops of butter in the corners. Leave in a warm, well ventilated place for the designs to harden while drying. If we baked our snowmen right now, they would just melt before their time is up, contradicting the medieval proverb 'Old snowmen don't die, they just fade away'.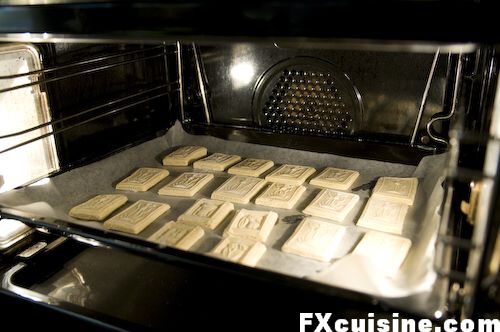 The next day, wet the back (unprinted, flat surface) with a little water, then place in a cold oven and increase temperature to 200 °C / 400°F. Bake for 20 minutes, turn the oven off but leave the cookies inside for a further 20 minutes.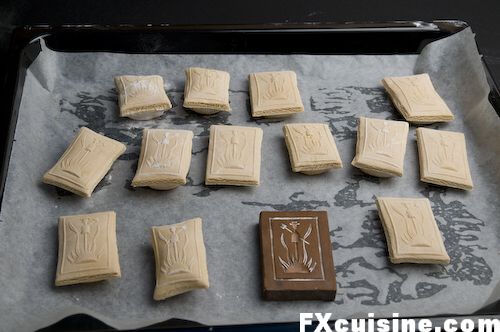 There we are - a tray full of snowmen and a bell. For whom does the bell toll?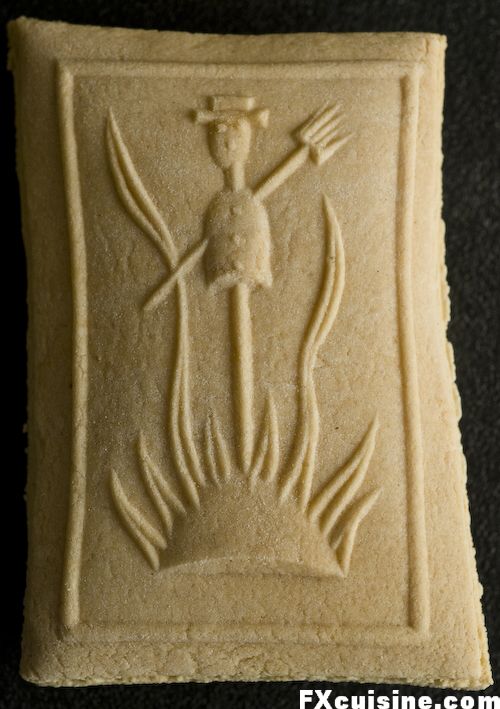 The bell tolls for our friend the snowman. His time on this earth is up. The sun's mighty rays now make him melt. His demise will be the start of the rebirth of our land. But will the sun really come back and raise grass, trees, flowers and crops from the earth?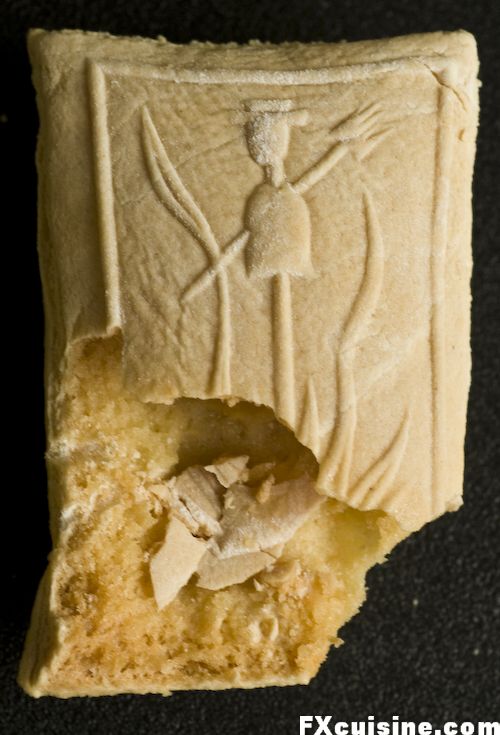 If you eat it sunny side up, a summer of rain will drown upon you.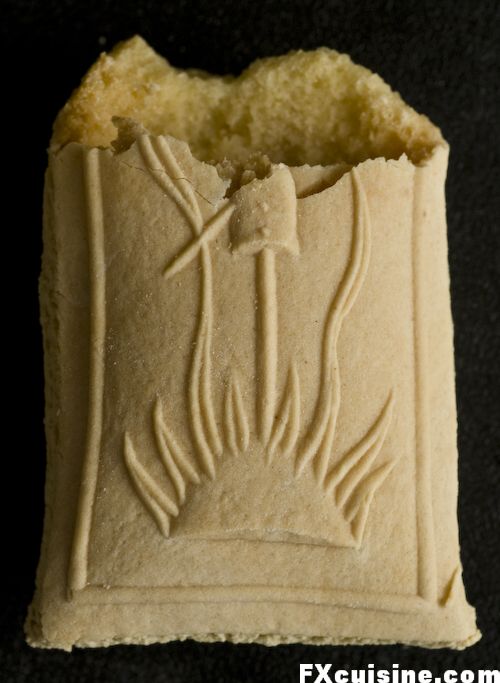 'Eat the snowman before the snowman eats you', as we say in Switzerland.
I wish you all a good summer.
99269 views
Copyright FXcuisine 2023 - all rights reserved.
If you do this recipe at home please let me know how it worked for you by submitting a comment or send me a picture if you can. Thanks!