The Weekend Tandoorist
(page 2 of 2)
Home
>>
Tools & Ingredients
Fun with the tandoor on a rainy Sunday.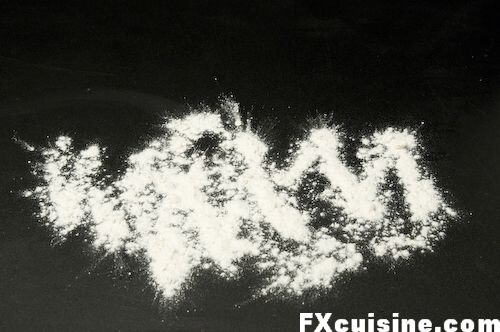 Back the naans. Flour your working surface, then take a tangerine-sized ball of dough in your hand and stretch it or flatten it using a rolling pin. 'Why can't you just show me?', you will ask. Well, Lord Shiva was on vacation this afternoon and I, unfortunately, had only one pair of hands, both covered in sticky naan dough. No photo.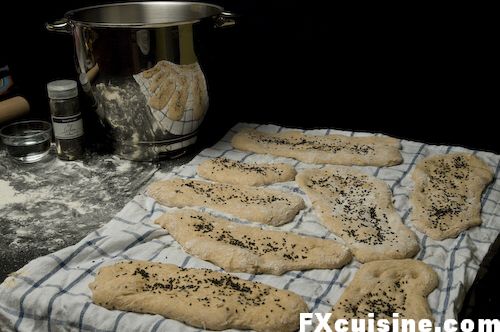 Gently lay each naan on a very clean floured towel, here one I bought at Ikea. Cover with sesame or poppy or black onion seeds and leave to raise for 20-30 minutes.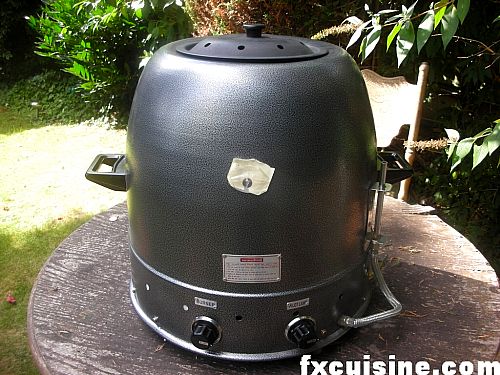 Get the tandoor ready - heat it up to the max. While a tandoor certainly is a fancy appliance seldom see in Western kitchen, it is by no means a luxury reserved to oil Sheiks. Here is a picture a reader sent me from his gas-powered tandoor. In Britain such a tandoor might set you back 800 quids or less, hardly the most expensive appliance ever.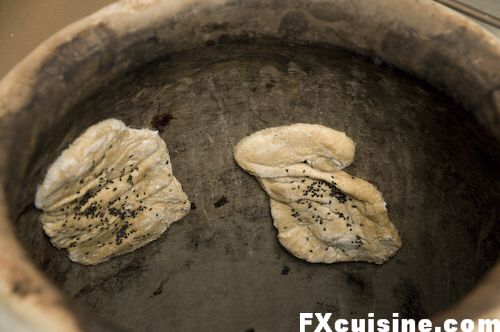 Using a glove and infinite precaution, stick the naans onto the tandoor inside walls and pray. They might fall off right away it too dry, or tear in half, lengthwise if you please, if too wet. Or you might need a crowbar to take them off the tandoor. The right balance is quite difficult to attain for the weekend tandoorist.
Readers whose heart would fill with the putrid brew of envy while reading this article will find confort in this picture showing the charred remains of a number of naans who just fell off the tandoor. I can't say that I have made the tandoor my bitch just yet. In the past I managed to turn out some rather fantastic naans, but today only moderate success!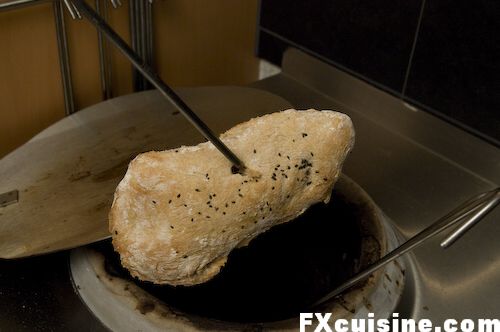 Using the pair of bread seekhs, those long pikes that come with a tandoor, one flat to pry the naan off the walls and the other ending in an L-shaped prick, remove the naans from the oven after about 4 minutes. Many will fall down the beast's throat, but don't worry, the good Lord will recognize its own.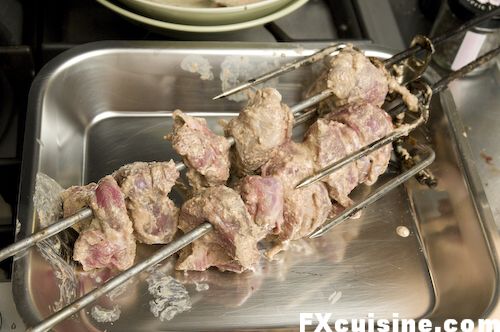 Skewer the meat on the regular seekhs and put something to stop them from falling down, like a potato for instance. I use rotisserie forks instead. Much less messy.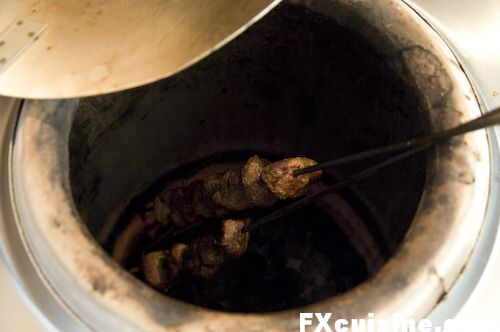 Then plunge the meat into the beast.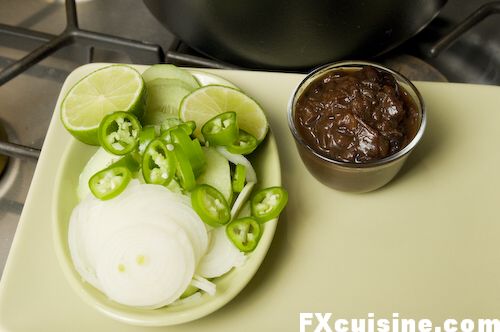 Meanwhile, prepare the garnish. Slice an onion and pepper, cut a few limes in half and bring out the onion date chutney. I'll show you how to make that one very soon.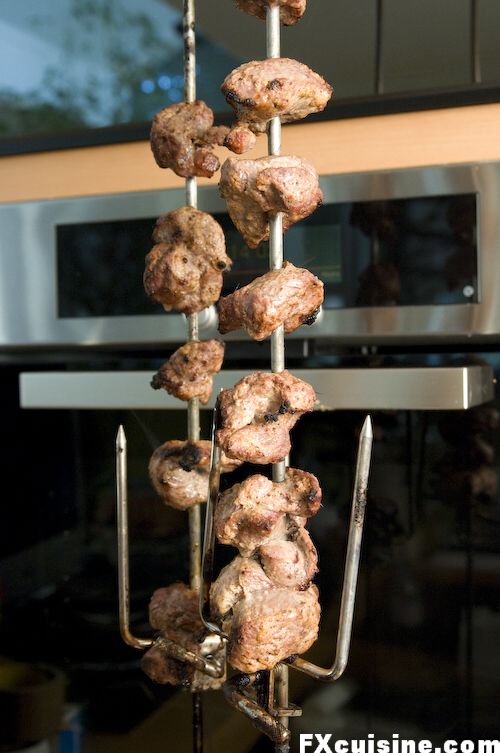 After about 8 minutes, remove from the tandoor, hang from the ceiling and let the fat drip for 5 minutes. Baste in clarified butter or the remaining marinade emulsified with some oil, then tandoorize for 5 more minutes until the edges of the meat cubes start to turn black. Go answer the door to tell the firemen that everything is all right, really, then call the guests to the table.
Finally, here is our quick-fix TV tray.
106003 views
Related Articles

Now that's Chicken Tandoori * Popular
Make chicken tandoori better than any Indian restaurant - just watch me.
Copyright FXcuisine 2020 - all rights reserved.
If you do this recipe at home please let me know how it worked for you by submitting a comment or send me a picture if you can. Thanks!