I like Small Fry
(page 2 of 2)
Home
>>
Recipes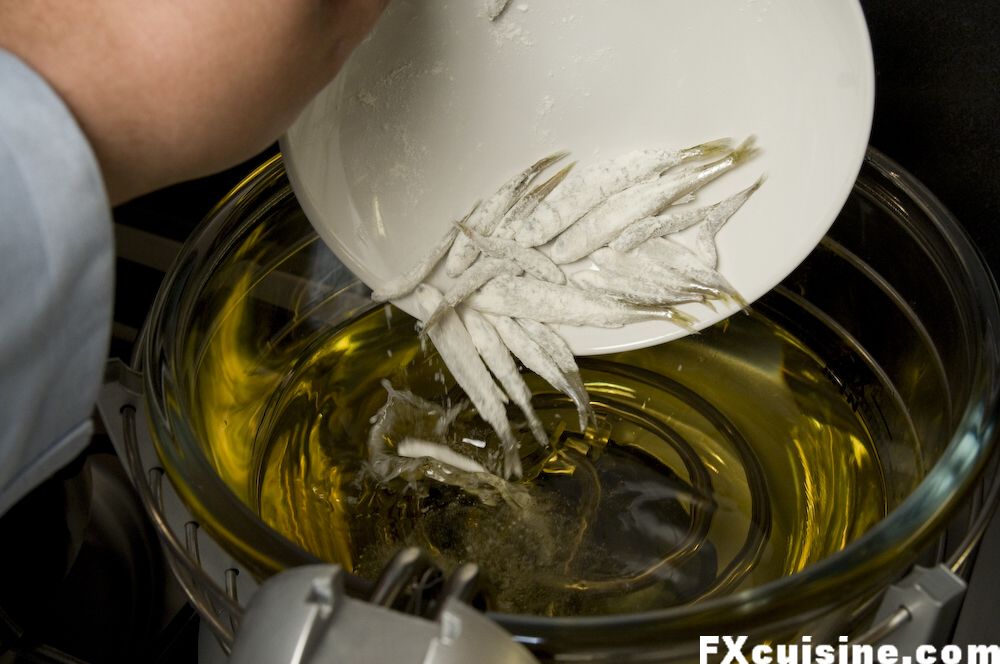 Frying fishes in a art. Work with small batches proportional to the size of your fryer. Too many fishes in too small a fryer would decrease the oil temperature too much. Heat your oil to 150°C /300°F and drop the fish in for their one-before-last swim.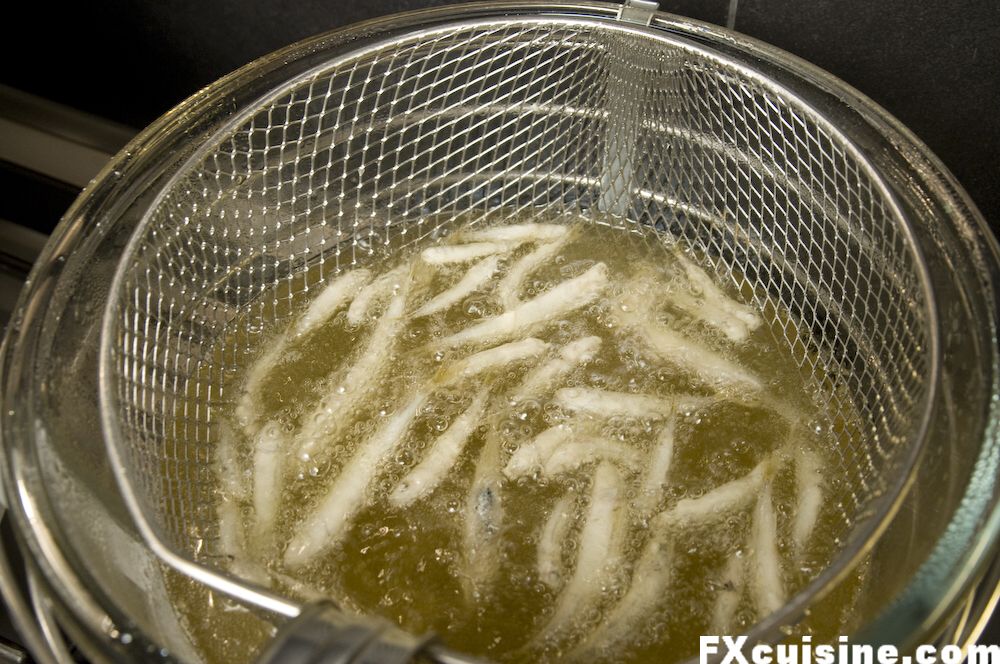 Fry for about 5 minutes. Proceed with the rest of the fishes.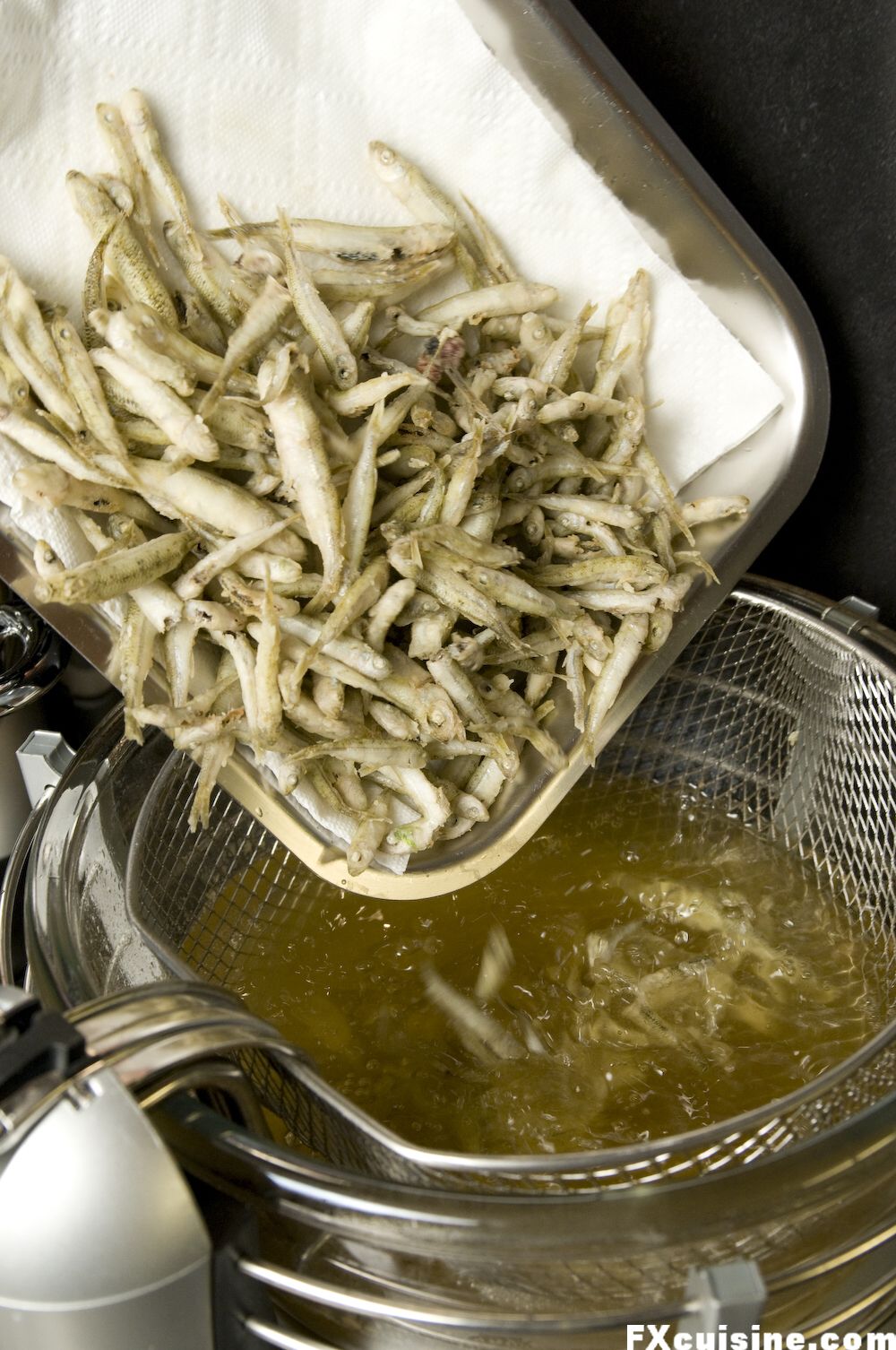 Now for our last dive. Heat the oil to 180°C / 350°F ...
...and fry the fishes for a second time until light brown and crispy.
Pat them dry with paper towels.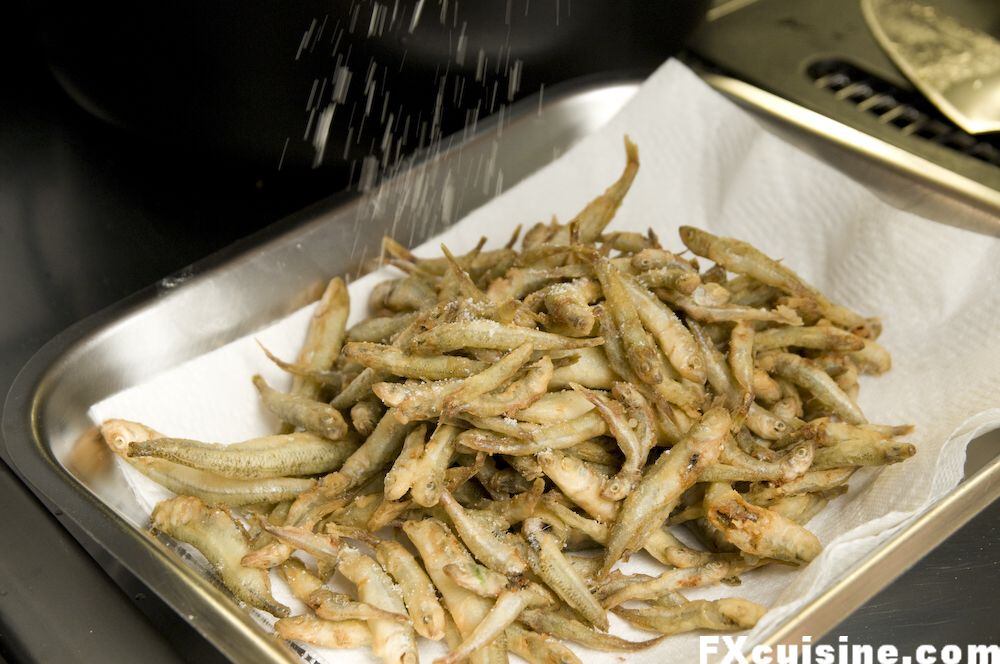 Sprinkle with salt.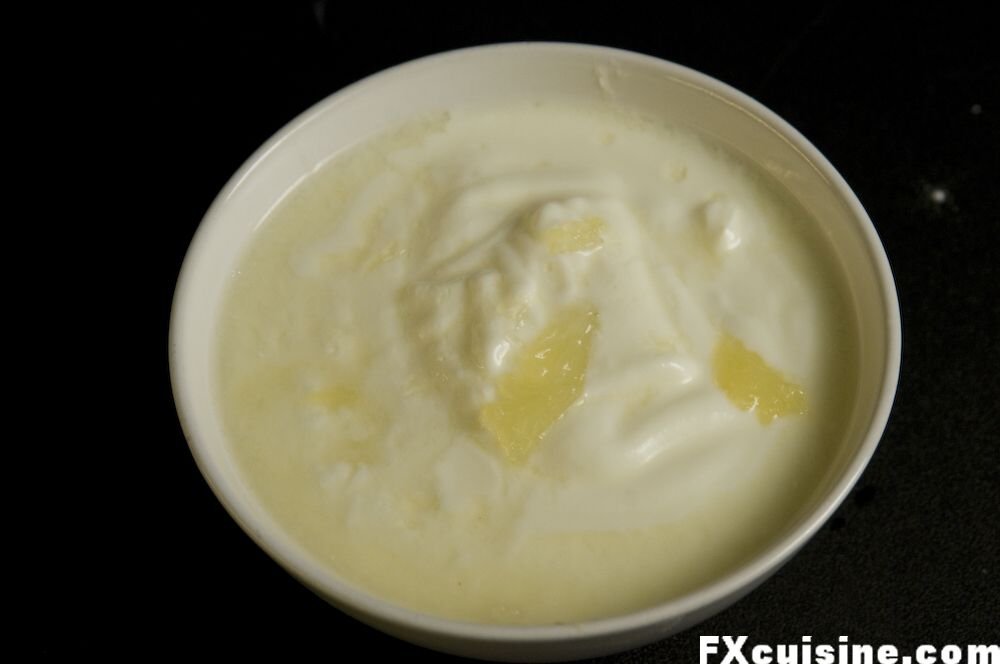 Traditionally such dishes are served with an aioli or mayonnaise or another oil emulsion for a nutritionally balanced meal. But if really you feel like making that one exception, you could use like I did, a simple sauce made from yogurt, crushed garlic and lemon juice. Not quite a nutritious, but deliciously refreshing.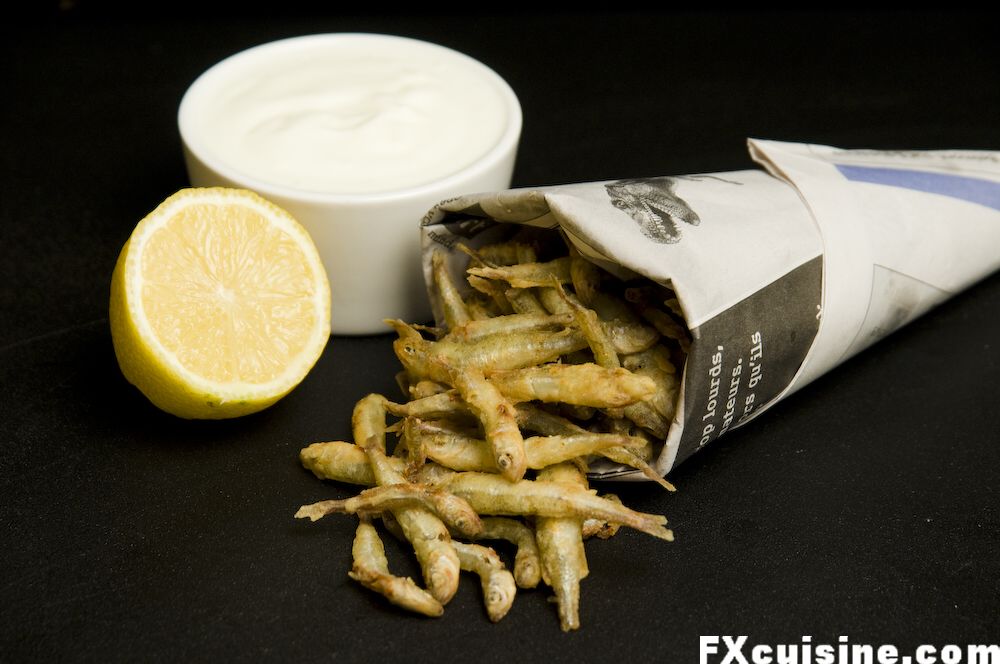 There was my Friday TV tray. The fishes are really crispy and there is much less visible oil than on any French fries I've seen. And everybody knows you can't get fat on fishes.
141018 views
Copyright FXcuisine 2023 - all rights reserved.
If you do this recipe at home please let me know how it worked for you by submitting a comment or send me a picture if you can. Thanks!