Serious French Cottage Pie
(page 2 of 2)
Home
>>
Recipes
Hachis Parmentier is French confort food at its best - slowly prepared over 3 days. Spend 3 minutes to see how it's done.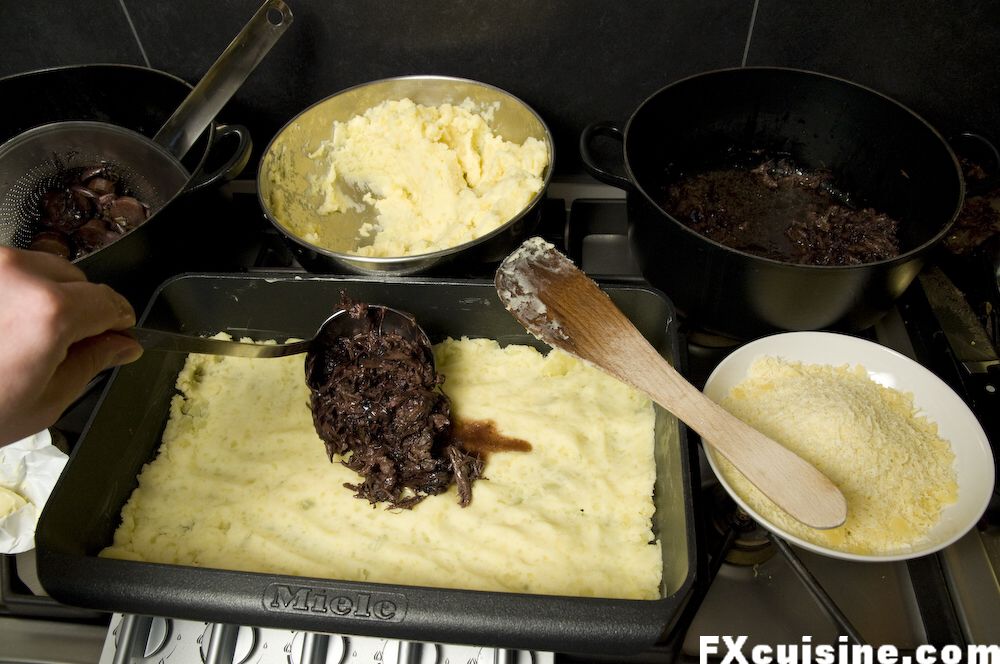 Grease an ovenproof dish and put to rest half the mashed potatoes in a flat layer. Cover with the braised meat...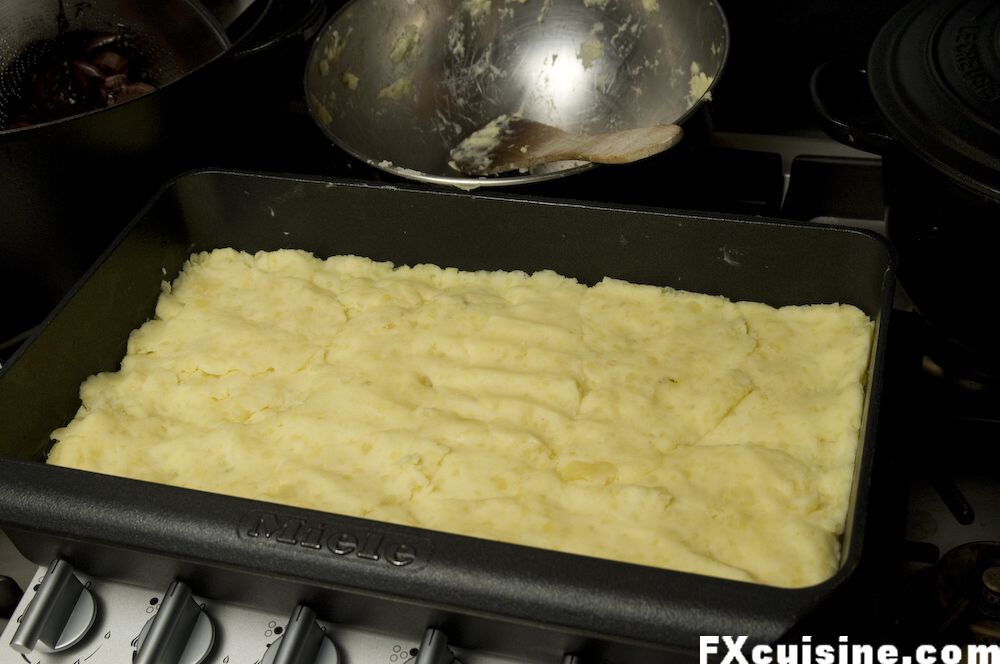 ... then add the second layer of mashed potatoes.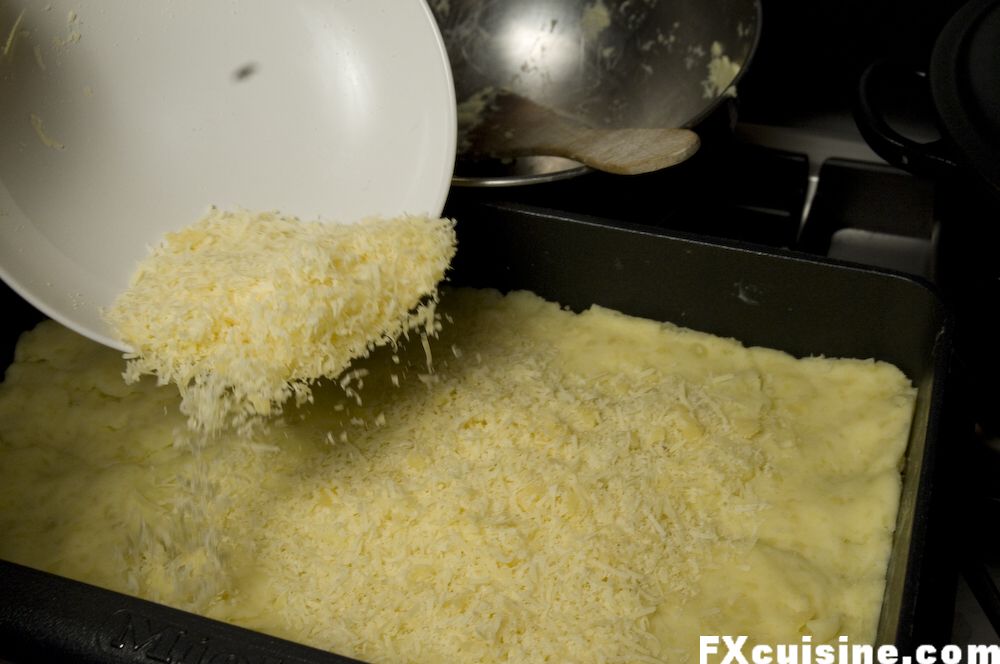 Sprinkle some grated Gruyère or another oven-friendly cheese ...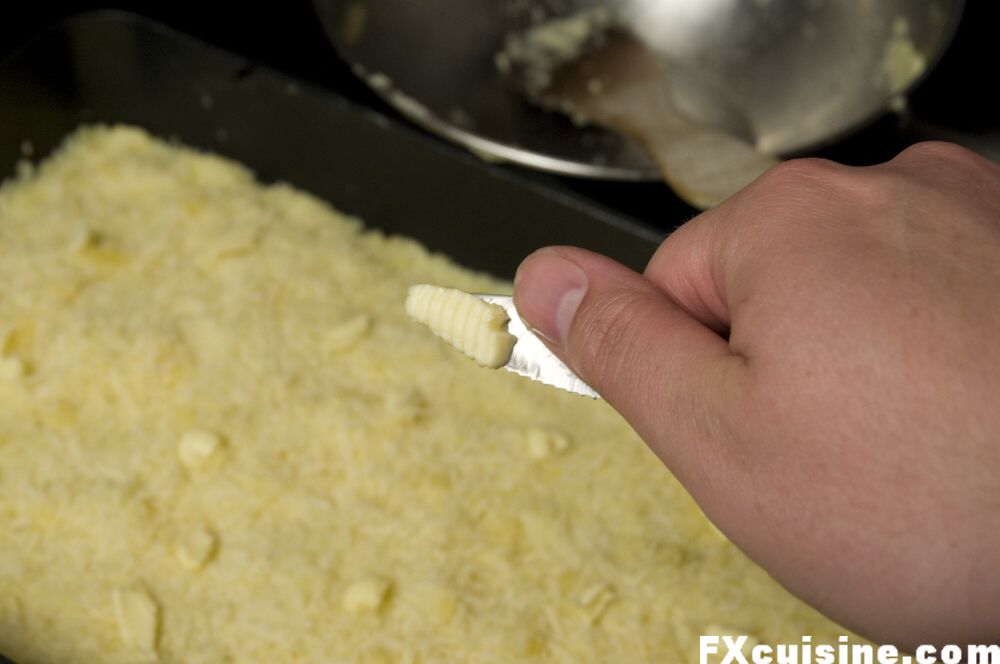 ... and garnish with little bits of butter to obtain a nice crust.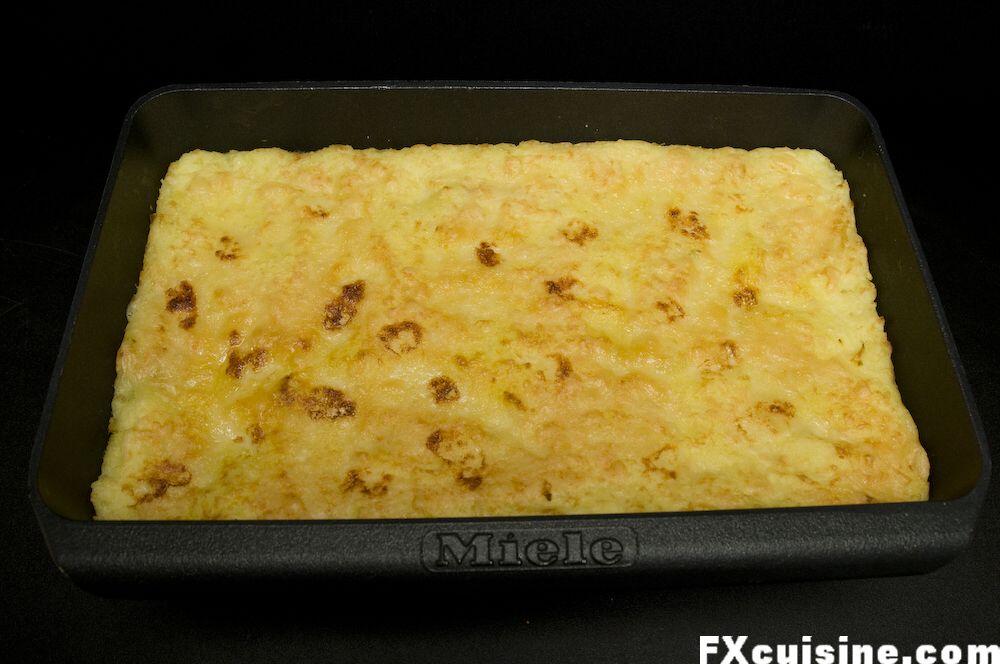 Bake in a hot oven until the top is browned and crispy, 10-30 minutes. The purpose is to heat the dish through and give the top its nice browned flavor.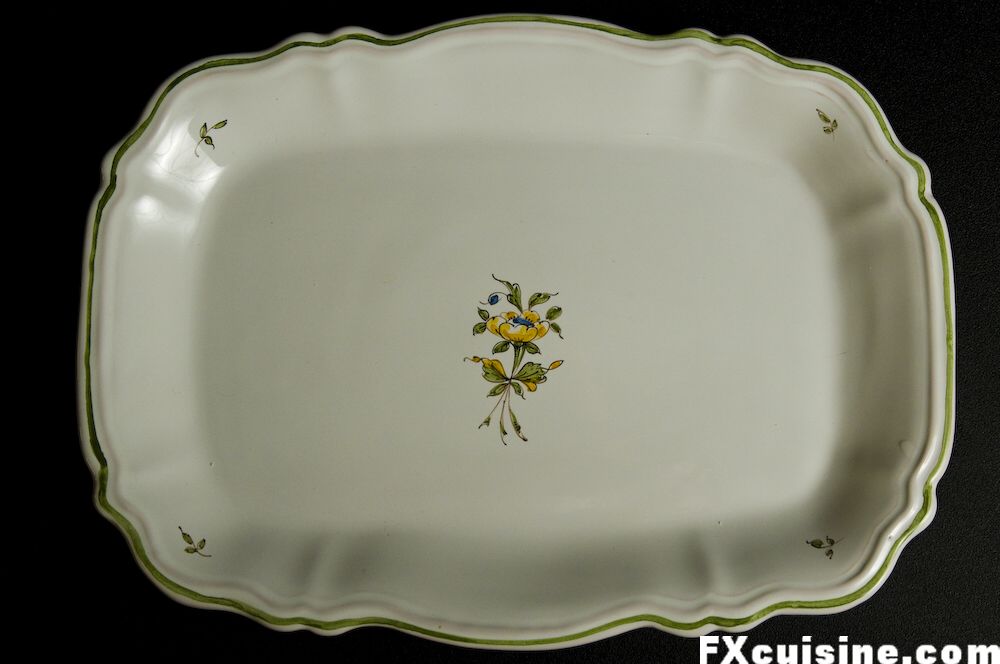 I served this on earthenware plates from Moustiers Ste Marie, a lovely French village where tiny artisan shops have been making earthenware plates since Parmentier's times. If you look closely at my plate, it has the trademark potato flower design found in all Moustier earthenware. Or at least that's what the tradition says, explaining its presence on all Moustiers products by the King-Potato-Parmentier triad. You don't see these often in school messes.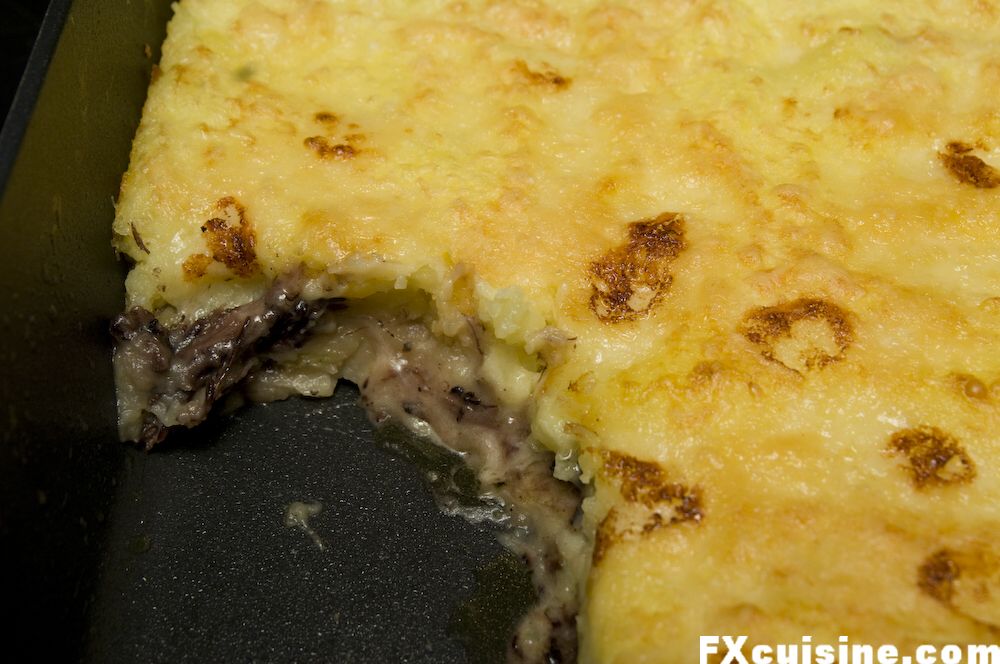 Cut like a lasagna ...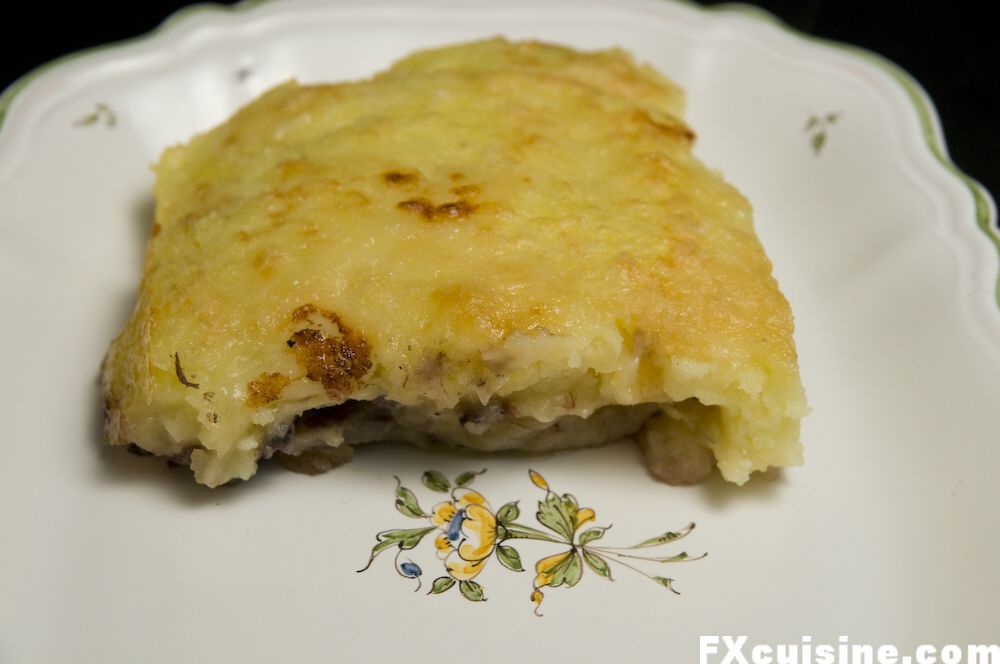 ... and serve. A great dish for large families and for the gourmet with an eye for history!
Convincing your guests to eat oxtail may be a bit of a hot potato, so just mention it's 'beef'.
218006 views
Copyright FXcuisine 2023 - all rights reserved.
If you do this recipe at home please let me know how it worked for you by submitting a comment or send me a picture if you can. Thanks!