FXcuisine's Date Chutney
(page 2 of 2)
Home
>>
Recipes
A little Indian recipe of my own concoction - dates, raisins, onions, balsamic vinegar and port are simmered to make a luscious brown chutney.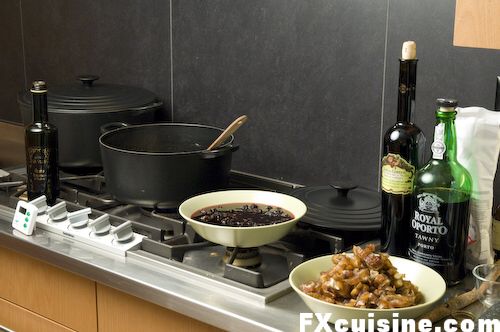 Here is our mise en place for the chutney - balsamic vinegar, cast iron pot with the onions, raisins soaked in port, pitted dates, olive oil, a big piece of cinammon bark and some more port..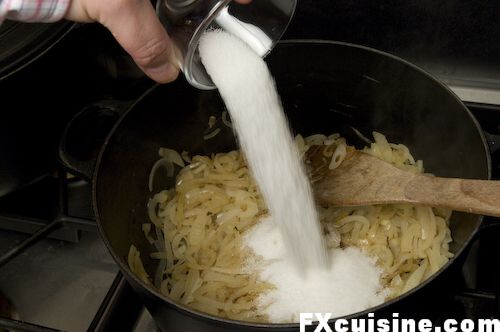 When the onions are soft and brown (or brownish, like in my picture), add half a cup of sugar.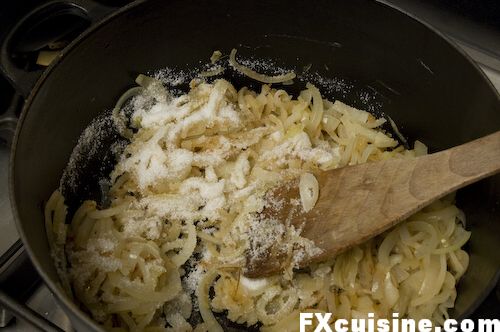 Mix and cook for a few minutes on high heat to caramelize the sugar.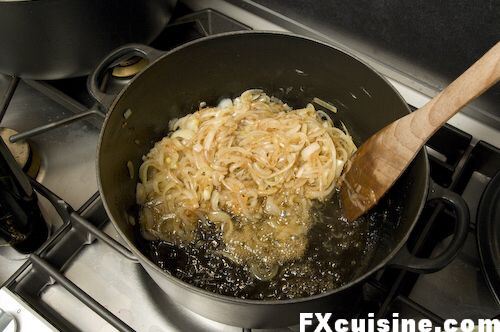 Make sure you don't burn it as it would become bitter and you'd need to start again.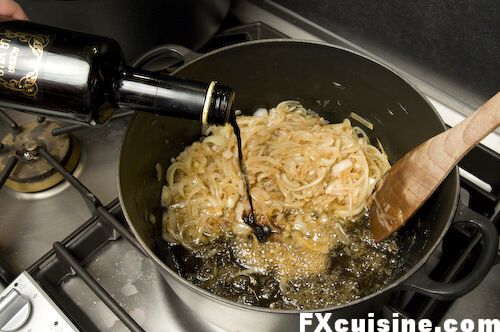 Deglaze with about half a cup balsamic vinegar.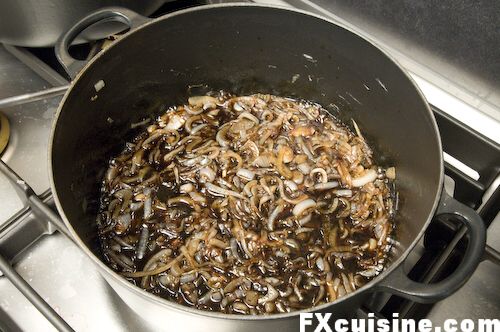 Let the balsamic vinegar boil down on high heat ...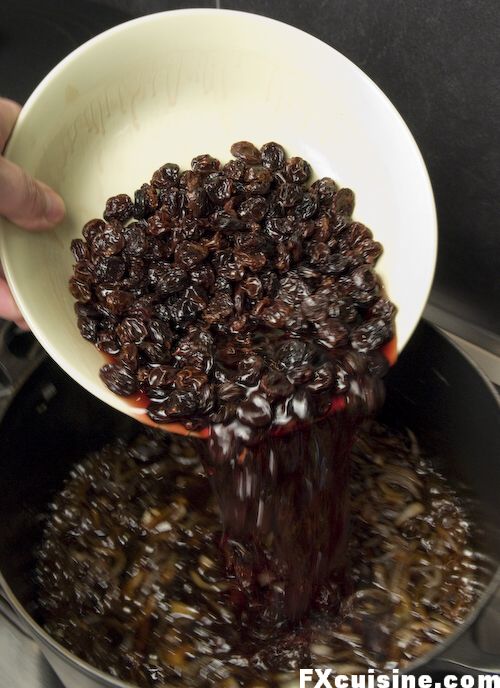 ... then add the raisins and port.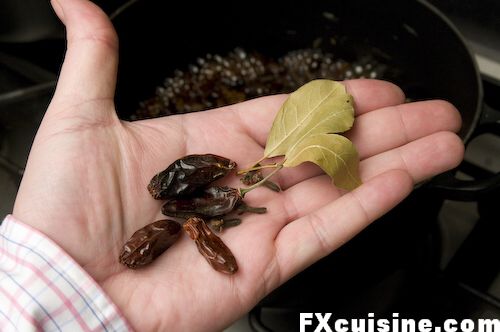 Flavor with dried serrano chilies, 3 cloves and 2 bay leaves.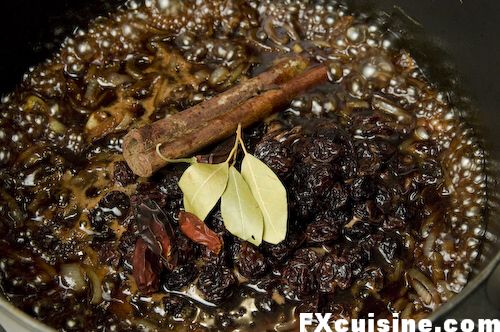 Add the cinammon stick...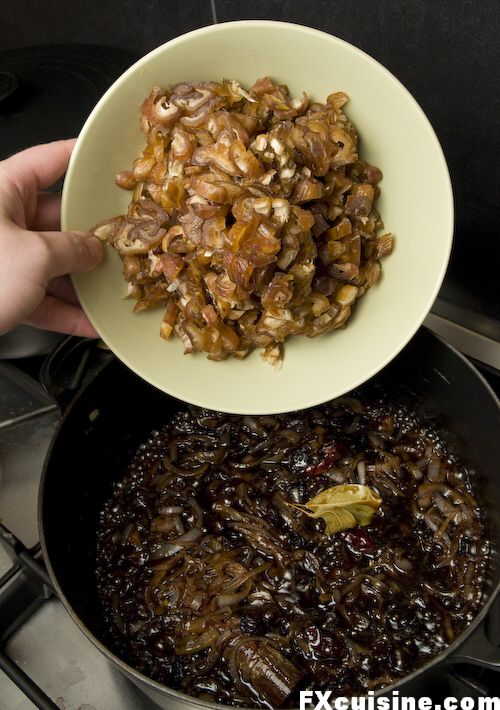 ...then the dates.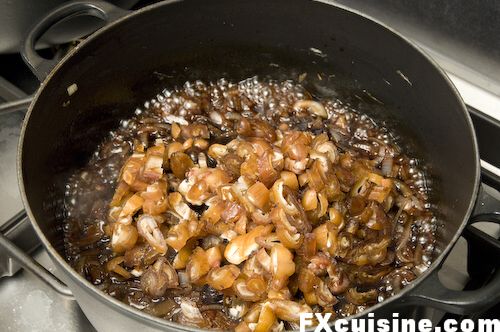 Check how much liquid is in the pot ...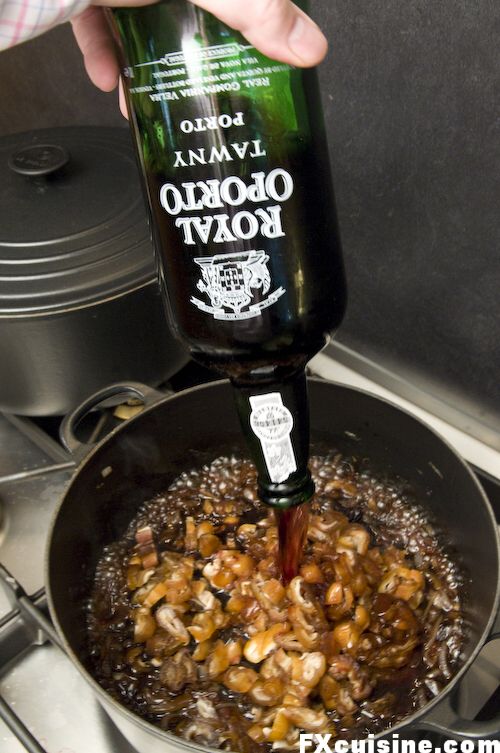 ... and pour some more port until everything is covered.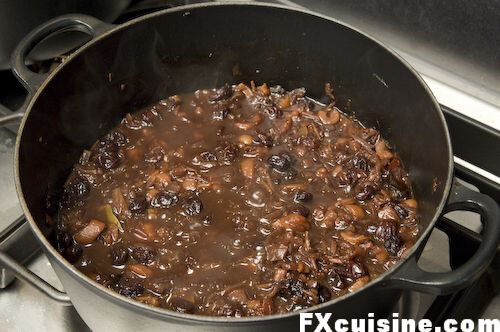 Bring to a boil, then reduce heat to lowest setting, cover and simmer until everything but the cinammon is soft, about one hour. Check from time to time that there is enough liquid.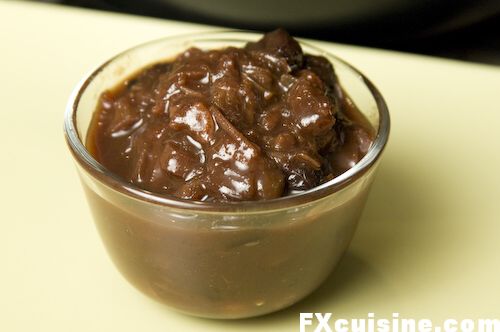 Put in airtight jars you have boiled in water to sterilize and store in the fridge.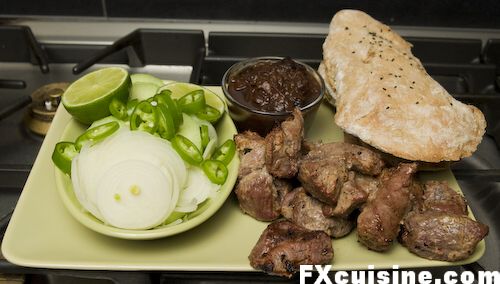 Here I ate this with my Weekend Tandoorist plate.
164986 views
Copyright FXcuisine 2023 - all rights reserved.
If you do this recipe at home please let me know how it worked for you by submitting a comment or send me a picture if you can. Thanks!