Pasta for Dessert II : Chocolate Tagliatelle
Home
>>
Recipes
A vamped-up Pierre Hermé recipe of homemade chocolate noodles in a rich bergamot-flavored chocolate sauce with thyme ice cream.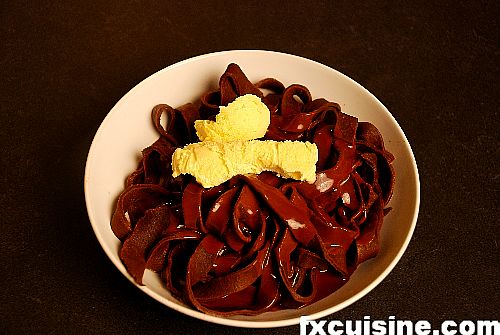 For my third try of dessert pasta I took an original recipe by Pierre Hermé, a French pastry guru. To make it more attractive I served it with a bergamot flavored chocolate sauce and thyme ice cream which I knew to be a winner. The combination did not work but have a look to see the fun we had!

<>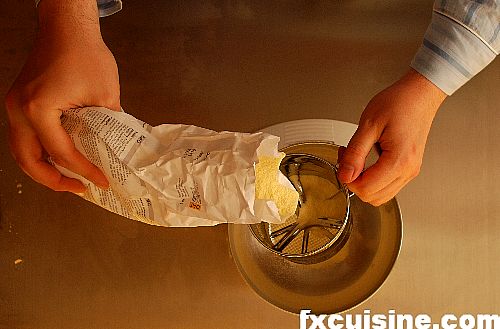 200gr of semolina flour is sifted.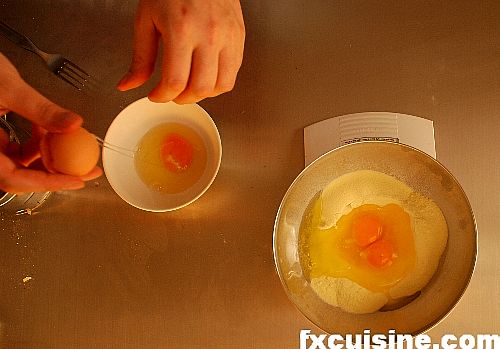 Add 3 eggs and beat them.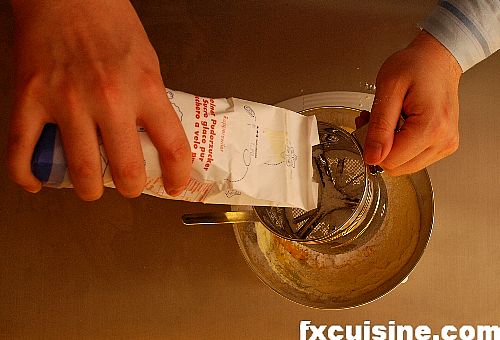 Add 50gr icing sugar...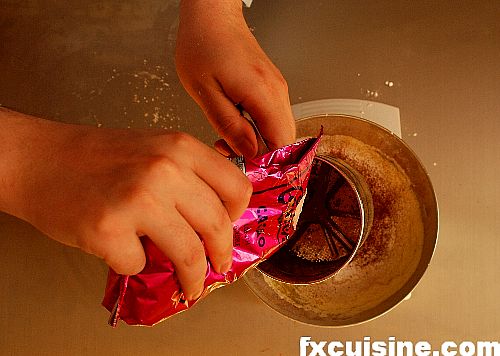 ... and then 50 gr cocoa powder.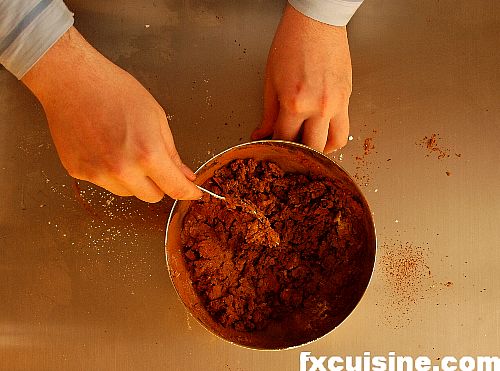 Mix with a fork...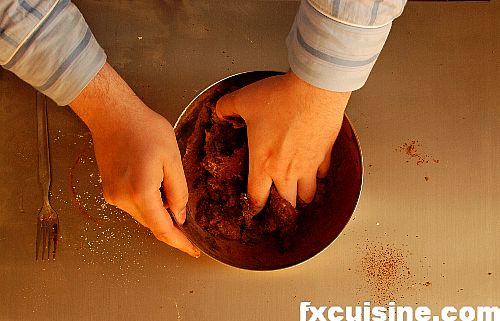 ... and then work by hand into a smooth paste. Leave in the fridge for 90 minutes wrapped tightly in tin foil.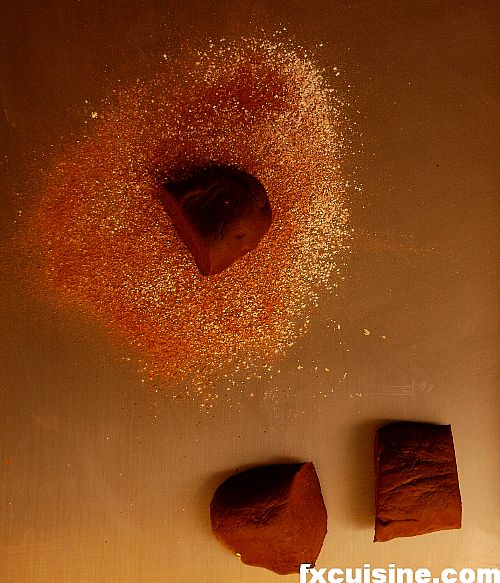 Spread cocoa powder and some icing sugar on the work space and cut the dough in 3 pieces.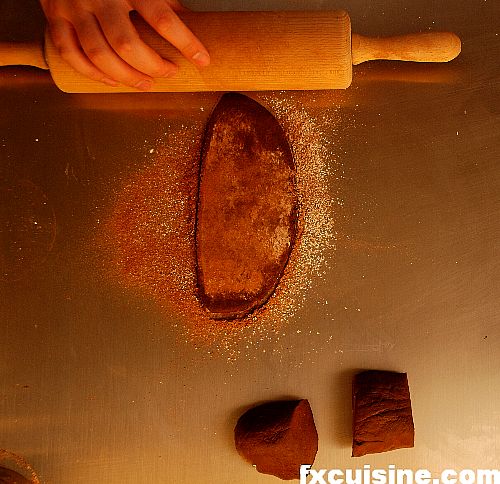 Stretch the dough with the rolling pin until very thin.
...