Parmesan Poppy Seeds Puff Pastry Crackers
Home
>>
Recipes
Parmesan puff pastry can serve many purposes - here I tried simple poppy seeds crackers.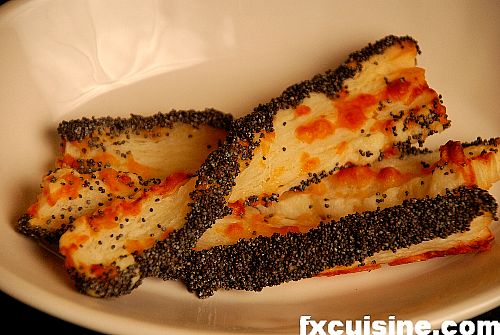 <>Homemade puff pastry is so much fun. But who ever does it at home? Bakers on week-ends. Using store-bought puff pastry to which you add layers upon layers of parmesan, you get most of the fun with little work. I used this parmesan puff pastry once for a caramelized shallots quiche, and the pastry trimmings were so good I decided to try it on its own with a few poppy seeds. See for yourself below: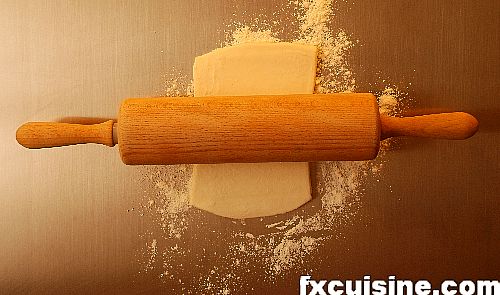 Sprinkle flour on your work surface and flatten the store bought puff pastry until you get a nice rectangle.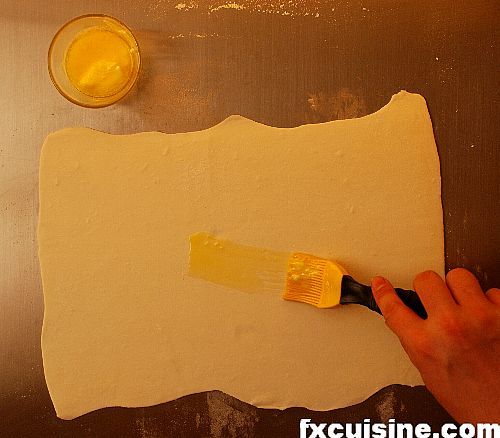 Using a kitchen brush, wipe the dough with melted butter.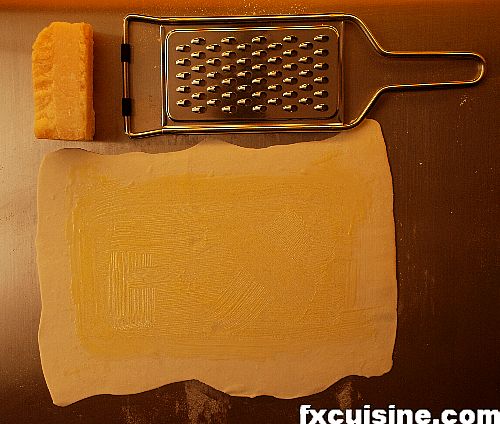 Prepare a piece of parmesan or pregrated parmesan.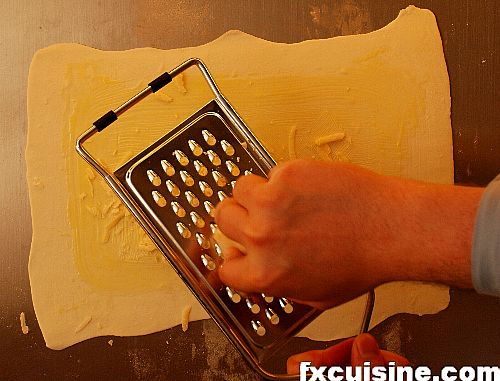 Grate parmesan until it covers the dough, preserving about an inch (2.5 cm) on the sides. I recommend grating the cheese very finely, not like on the picture.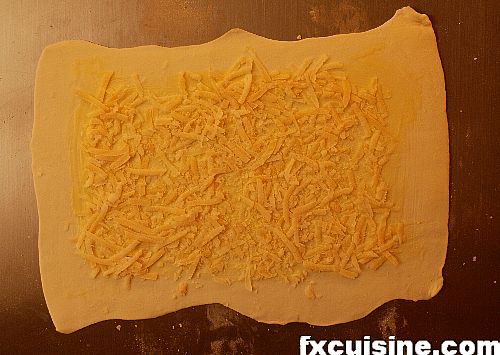 My dough was not very regular and the parmesan is too coarse.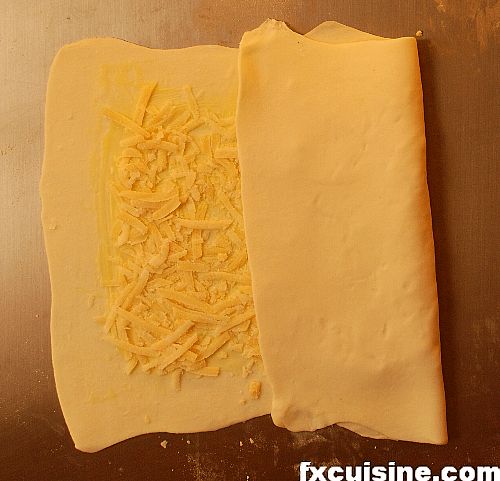 Fold the dough in three like an old-style wallet. The right way to do it is to leave a third of the rectangle with no parmesan so that when you fold it you will have three equally thick layers of parmesan on top of each other.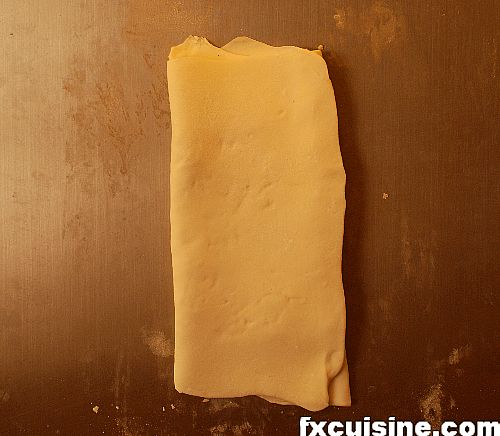 You will end up with a long rectangle of dough.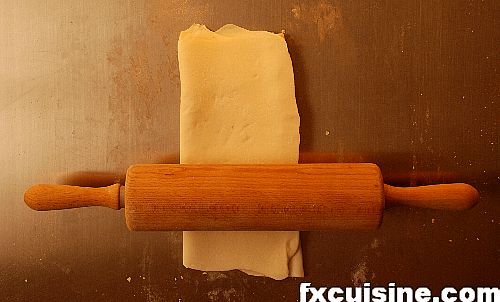 Flatten the rectangle with a rolling pin.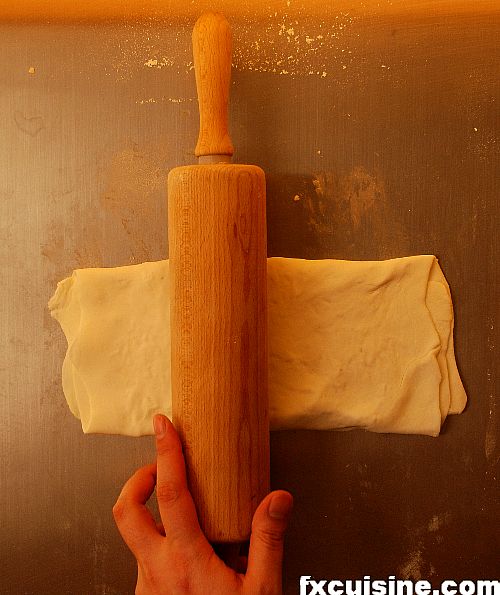 ... until you get a new rectangle as big as before.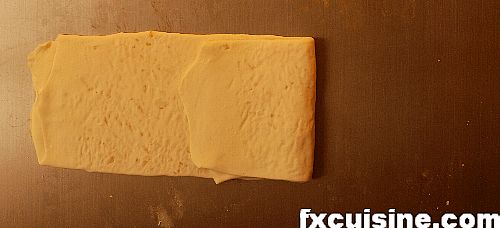 Fold this rectangle upon itself in three like before.

Until you get a little square. Wrap it in foil and leave in the fridge for an hour.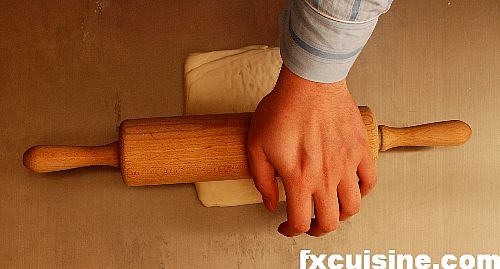 Remove from fridge and spread with a rolling pin like before until you get a very regular rectangle with an even thickness.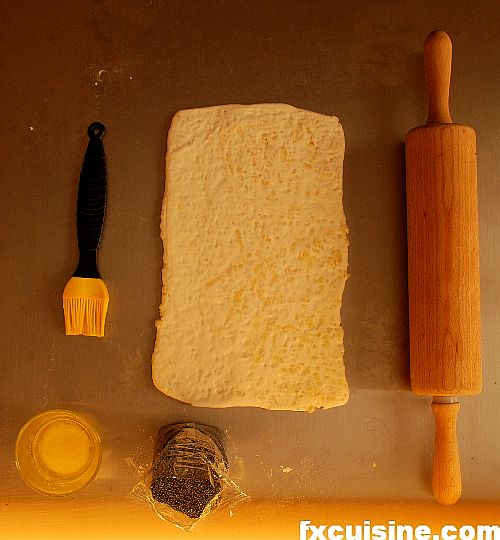 Prepare an egg yolk, a kitchen brush and your poppy seeds.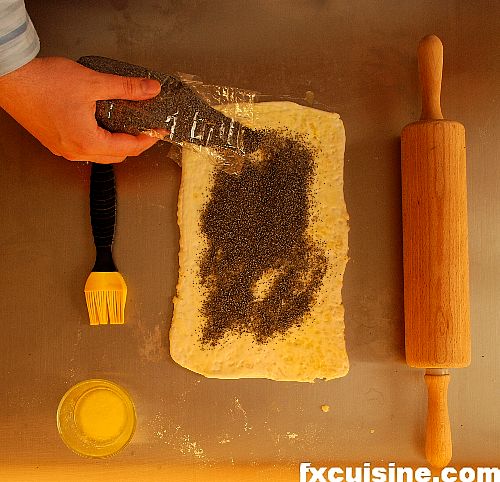 Paint the dough with the egg yolk. Spread the poppy seeds generously all over the rectangle.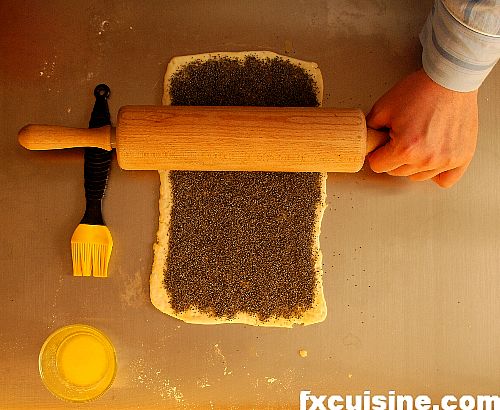 Press poppy seeds against the dough using the rolling pin. You really want them to stick to the dough before you cut it.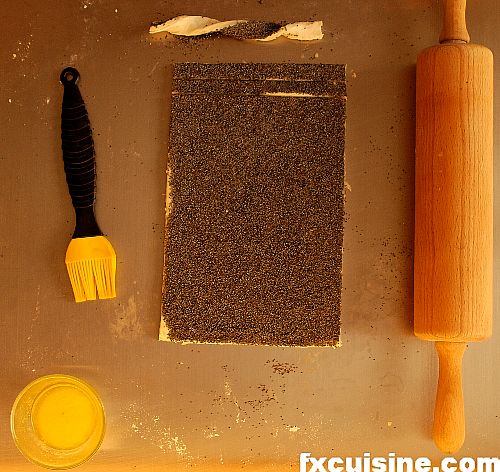 Cut dough in long strips. If the poppy seeds stick well to the dough, turn each strip on itself.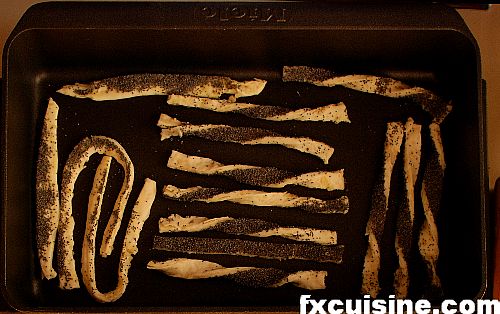 Lay the strips on an oven-proof plaque. No need to grease, there is enough fat in the dough already.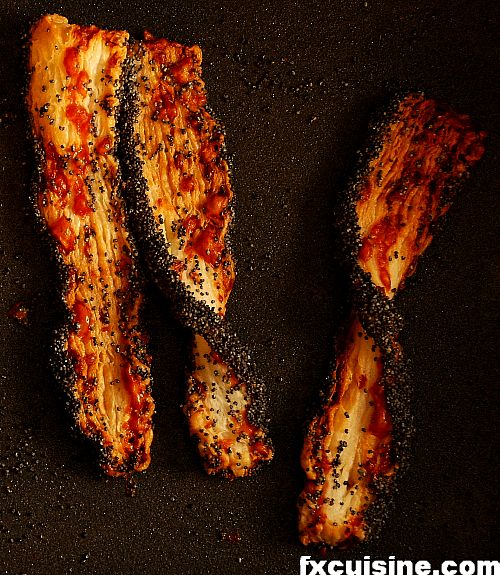 Bake until nicely colors. Serve warm.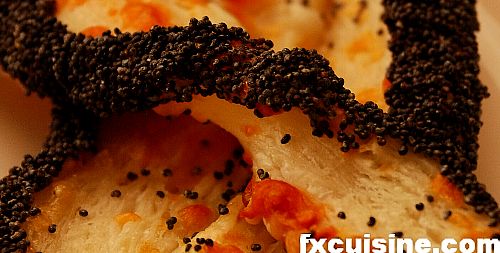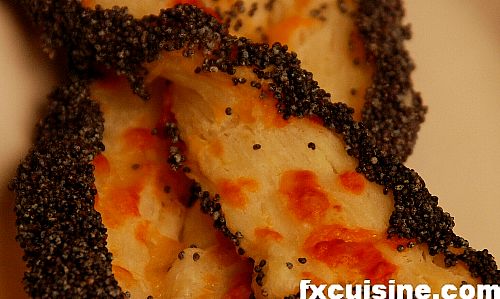 Let me know if you do this at home. I am not entirely satisfied with the outcome, it would have been better with finely grated parmesan and stickier poppy seeds.
69251 views
Copyright FXcuisine 2023 - all rights reserved.
If you do this recipe at home please let me know how it worked for you by submitting a comment or send me a picture if you can. Thanks!