The best raita you'll ever make
(page 2 of 2)
Home
>>
Recipes
A raita is a liquid salad - yogurt, cucumber, some spices, even the Greeks make it. But a
memorable raita
needs precise balance of the right ingredients.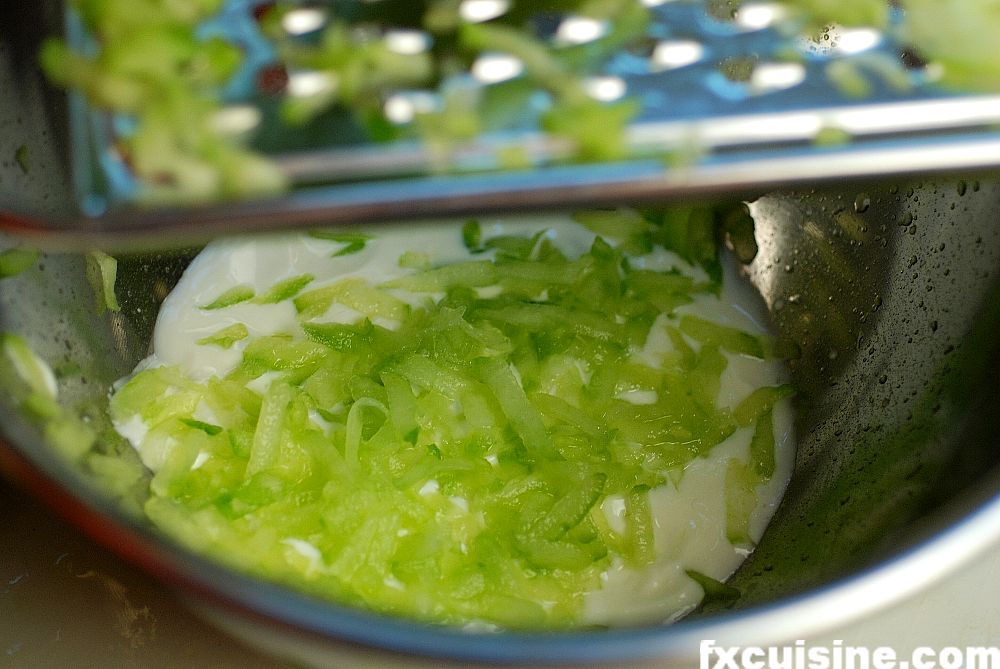 Pour the yogurt into a bowl and coarsely grate the cucumber. Use a knife to cut any pieces that break off into small strips.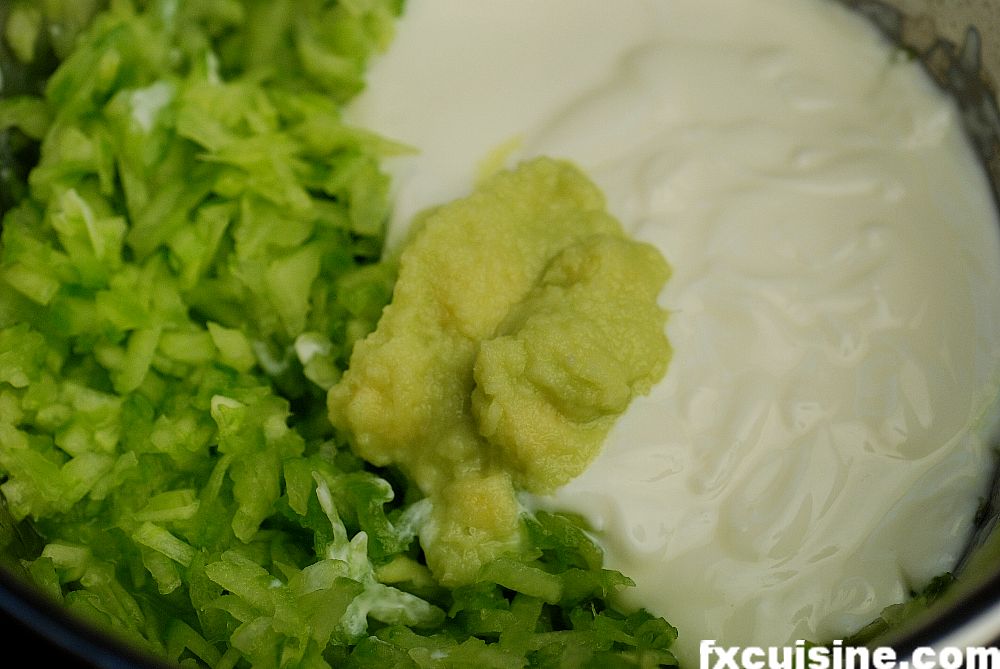 Purée ginger and garlic and mix in. Chop the chili and scallions. Reserve some for the decor and mix the rest in. They will provide crunchiness.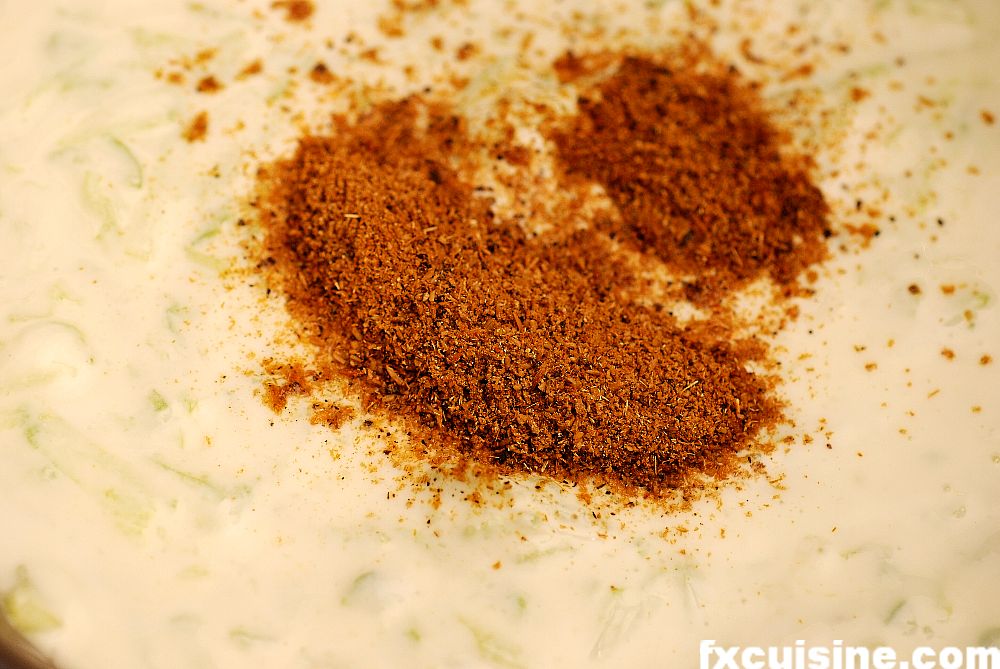 Heat cumin seeds in a dry saucepan until they smoke, then reduce to a powder with the peppercorns and salt. Add to the raita.
Leave at least one hour in the fridge before serving so that the flavors combine. This is an extraordinary accompaniment with a curry or tandoor-roasted meats. It provides an explosion of freshness - ginger, garlic, scallions, peppers on a soft, liquid yogurt-cucumber base. Always a success!
1235188 views
Copyright FXcuisine 2023 - all rights reserved.
If you do this recipe at home please let me know how it worked for you by submitting a comment or send me a picture if you can. Thanks!