Scandinavian Sour Cream Apple Pie
(page 2 of 2)
Home
>>
Recipes
This gorgeous, juicy vanilla-flavored apple pie is said to have been winning pie contests in the Midwest for decades. One of the first recipes I ever found on the web!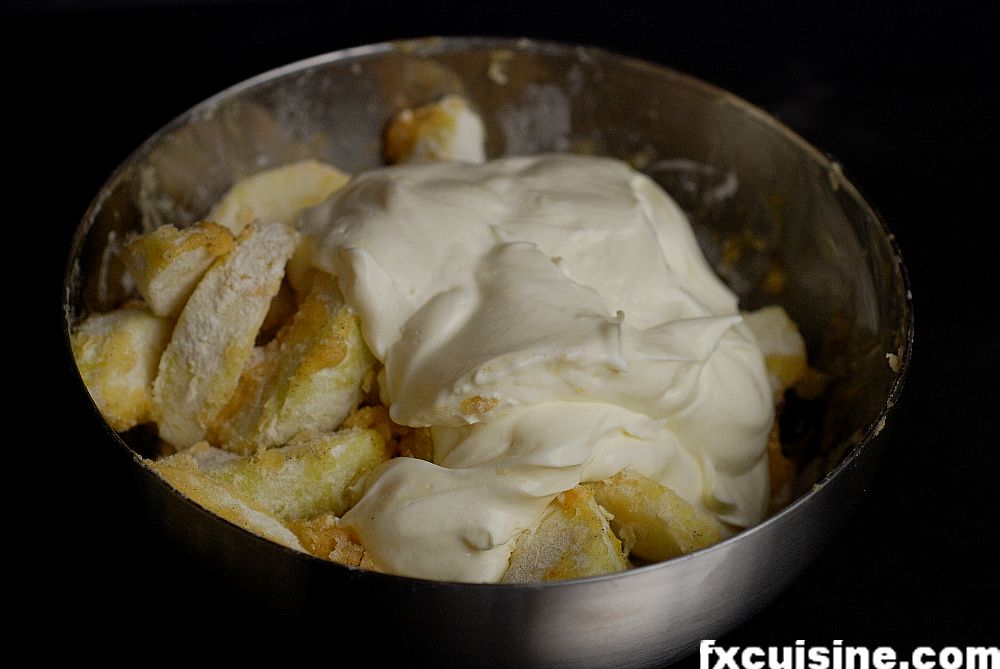 I love sour cream and it is the only liquid in this pie.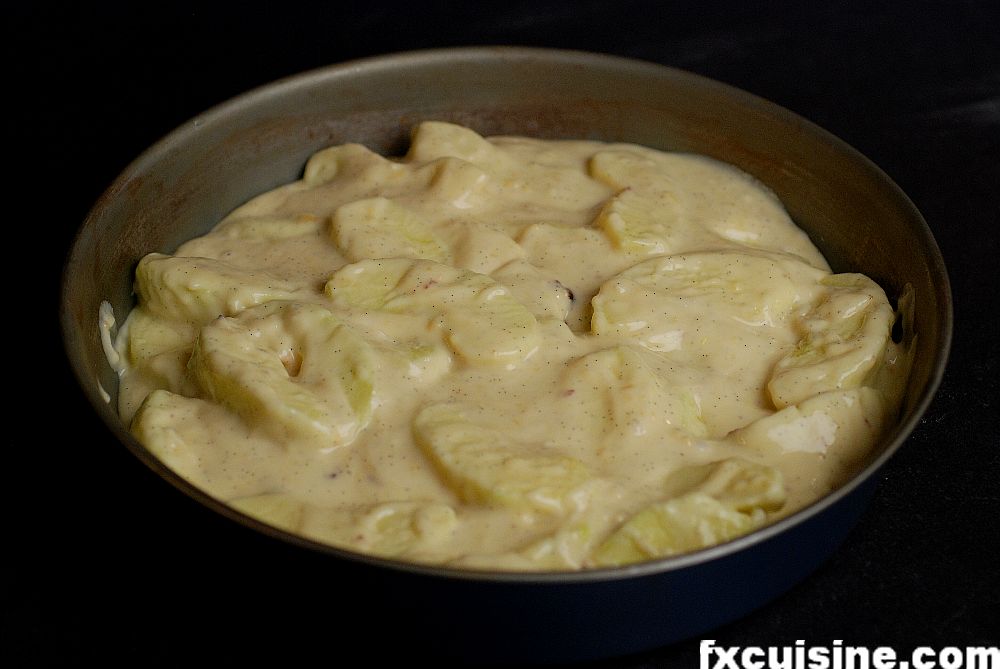 Fold in cake pan and bake for 40 minutes.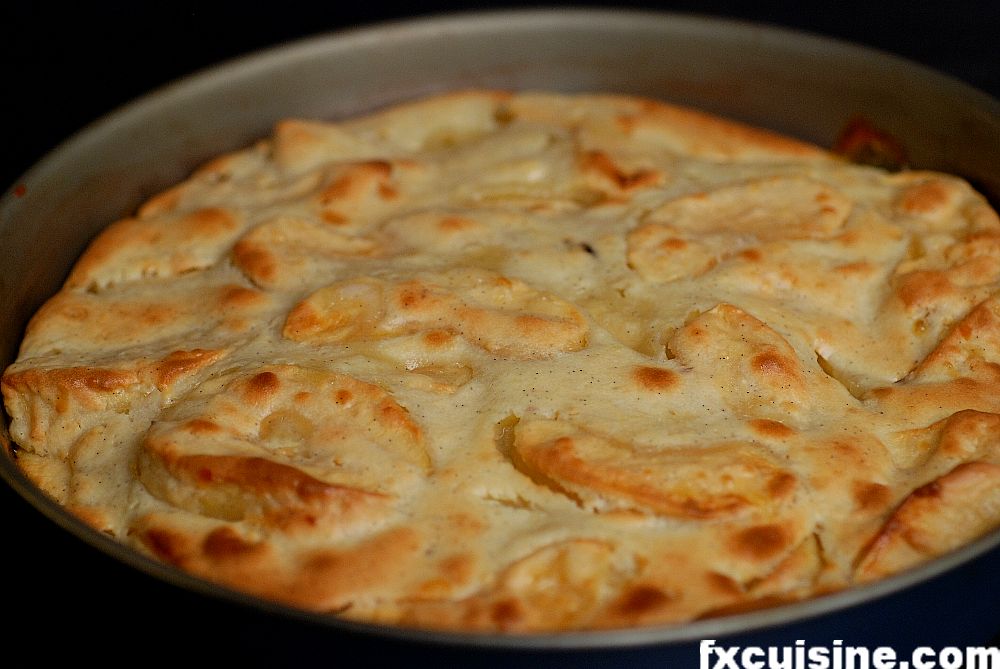 The pie is baked - now we make the topping.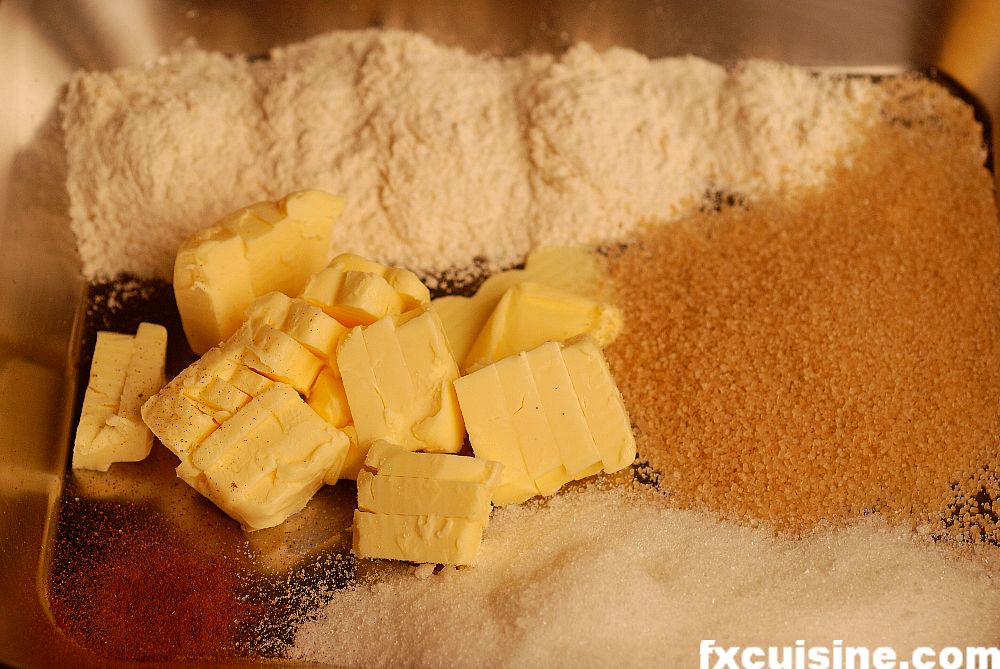 Mix everything to a crumbly texture. Keep in the fridge if you make it in advance.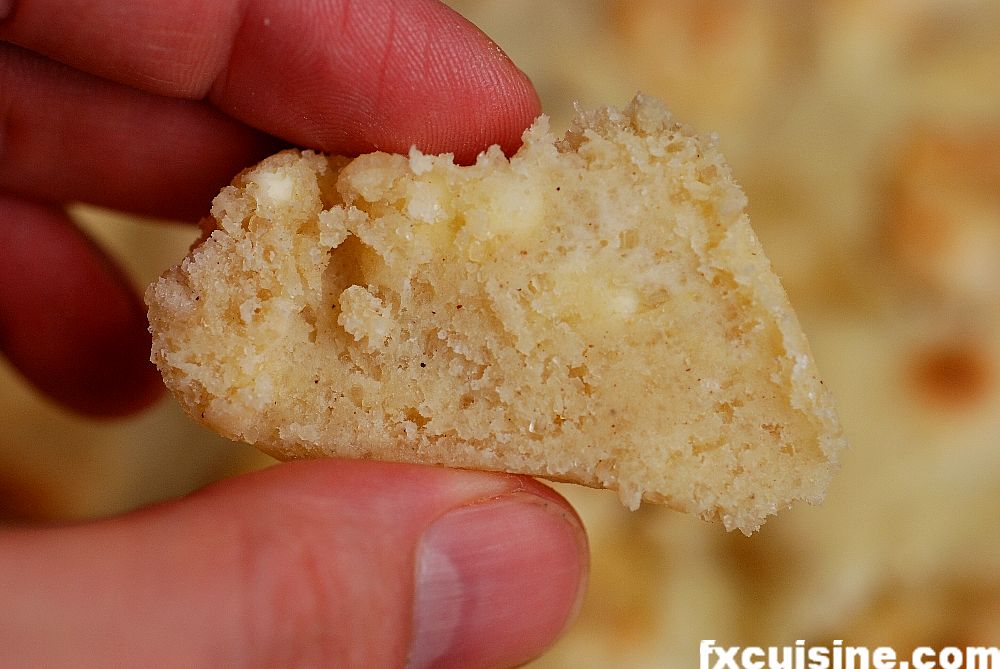 Cover the pie with the topping. It will melt anyway so don't waste your time trying to make a streusel.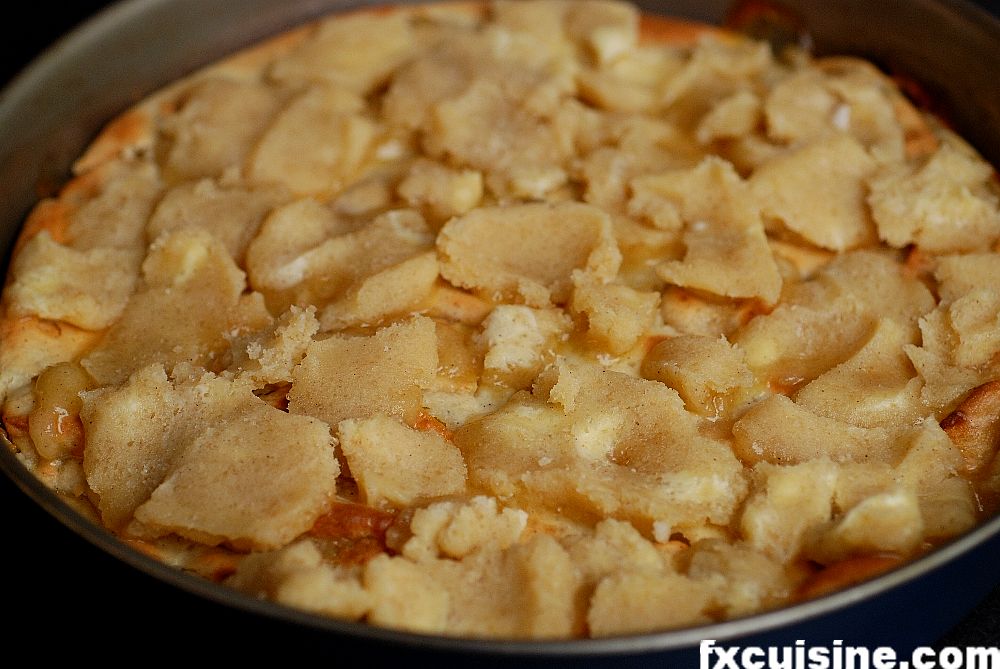 Bake in the oven for 15 minutes.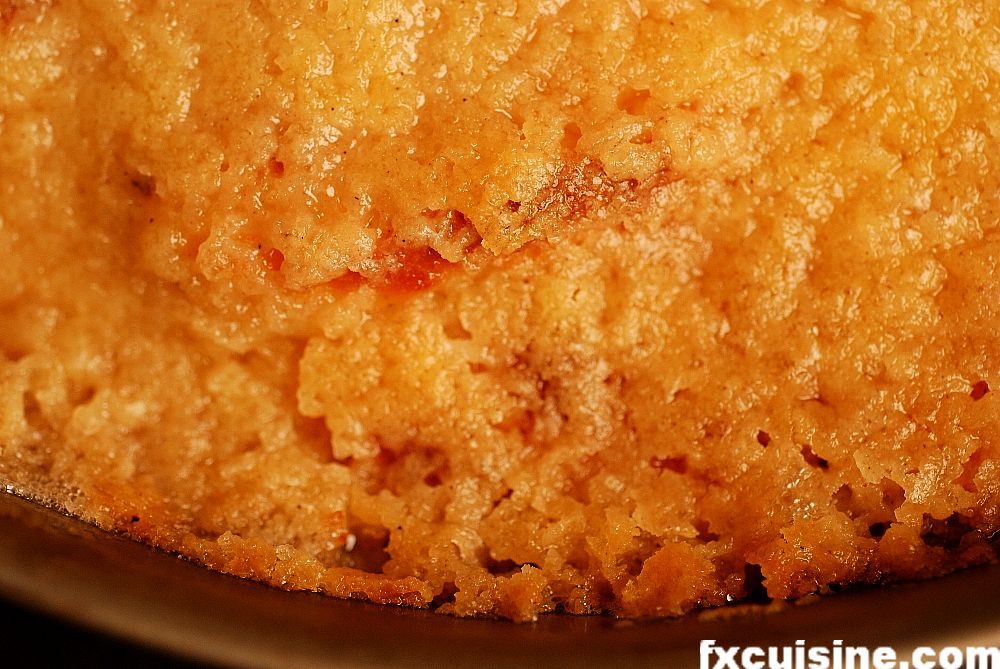 The topping becomes miraculously crispy with caramelized sugar and the melted butter all over the pie.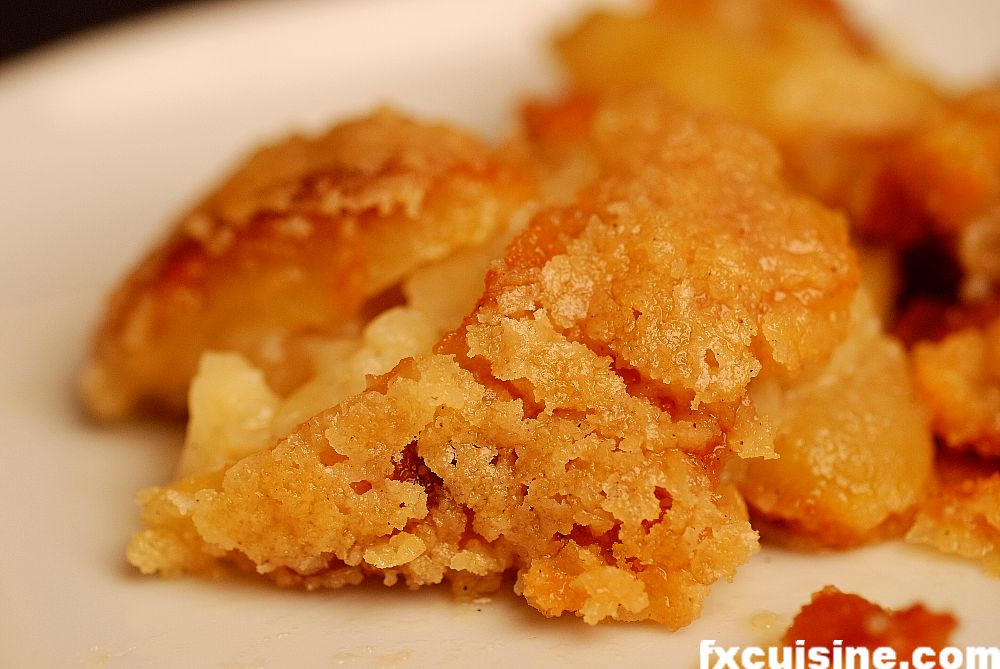 If you can't wait and serve the pie straight from the oven, it will look like a very soft crumble. Delicious, but better leave it to cool and firm up for about one hour.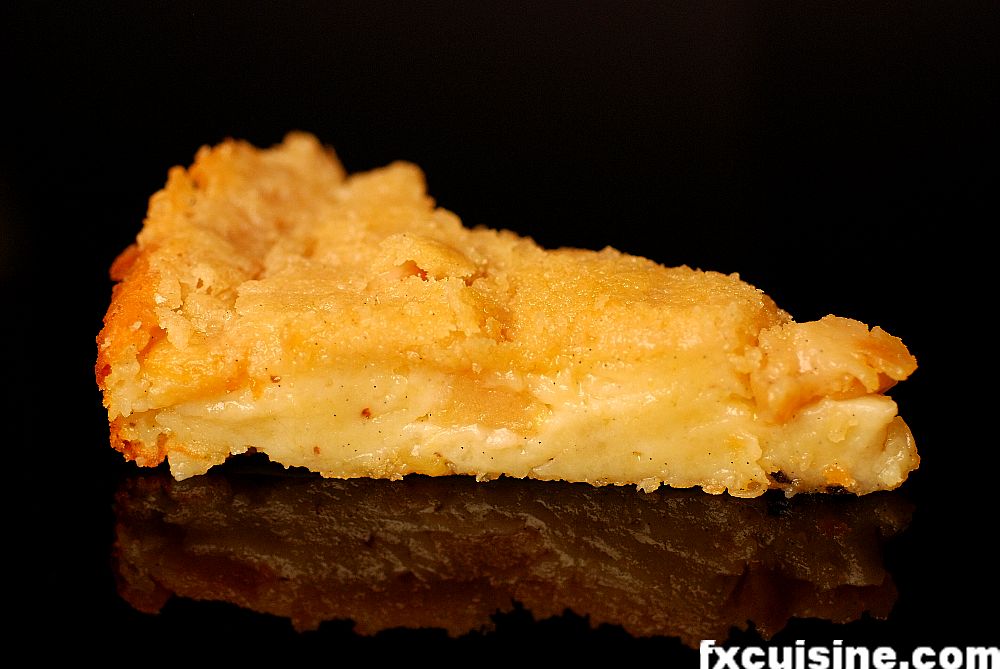 Here is the finished pie. Another success in FXcuisine! I already baked this one 6 times and it's one of my 10 favorites pies.
I would love to be in touch with Mrs Karen Baldwin who published this recipe - let me know if you can find her present details. I fear the worst for she posted heavily on cooking and rose gardening forum between 1994 and 1999, then dropped off the surface of the Internet.
378467 views
Related Articles

My Boyhood's Hungarian Plum Dumplings *
I had eaten these dumplings only once, when I was 12, but boy did they make an impression! Such a rich combination of gorgeous juicy sweet prunes covered in a soft potato-based simmered dough.
Copyright FXcuisine 2023 - all rights reserved.
If you do this recipe at home please let me know how it worked for you by submitting a comment or send me a picture if you can. Thanks!