I like Small Fry
Home
>>
Recipes
Who would think that eating fishes from head to toe would be so good?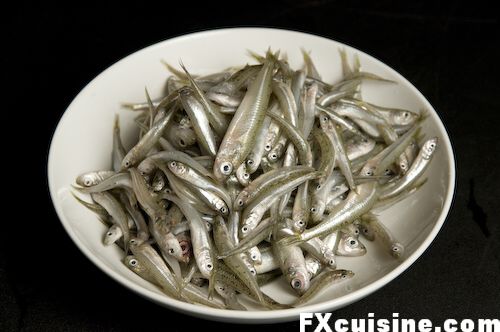 Eating a fish from head to tail does not come naturally, but boy is that good. The first time I saw this was in Genova, Italy, in my youth. We stopped in a small restaurant and the owner walked to our table to recite the menu. My mom tried to translate as best she could, and we ended up with a huge plate of tiny fishes deep-fried and served with lemon wedges. Extraordinary! So naturally, when I saw small fry at my local fishmonger's, I decided to act.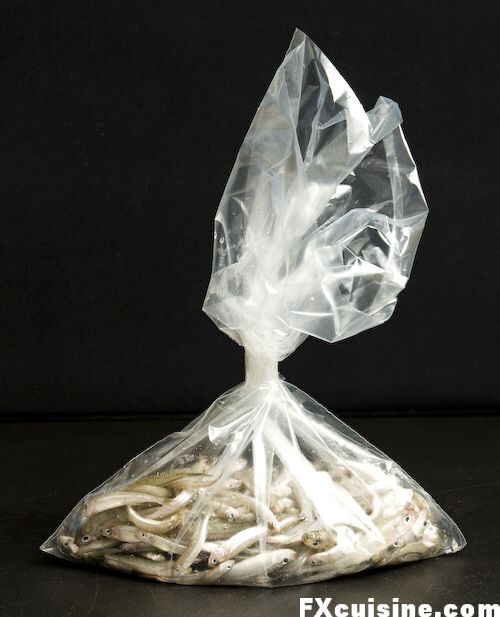 450gram / 1 pound of small fry. I believe you can prepare this with many species of fishes caught at the same age.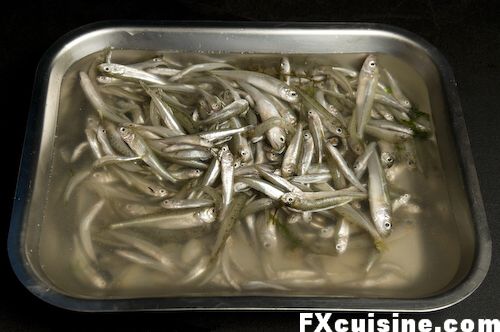 Wash the fishes to discard any strange bits mixed with the fishes. Leave under running water until the water flows clean.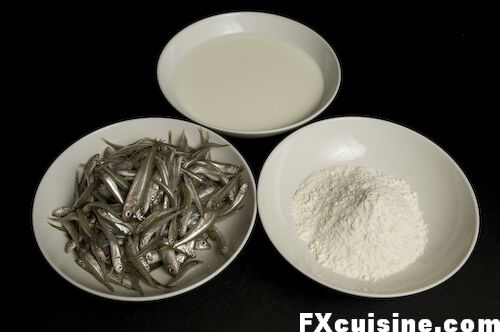 Let's prepare the fishes for their last bath. Prepare a bowl of milk and one of flour.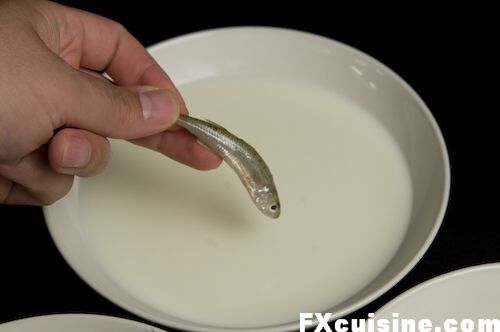 Dip a fish into the milk, let it drip for a second, ...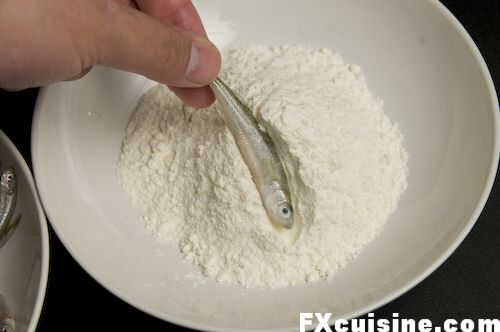 ... then rub it into the flour.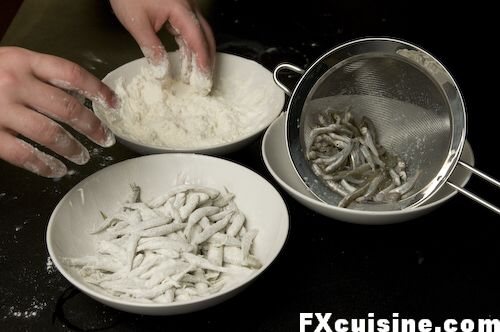 To process more fishes in less time, drop them all in the milk, then remove with a sieve and plunge them by small batches into the flour ...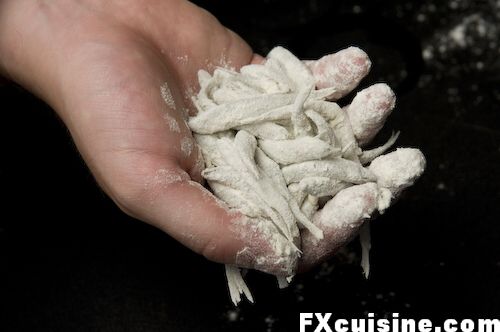 ... until they are white all over.
...