Bottarga Pasta
Home
>>
Recipes
A dried Mediterranean
caviar
used by French and Italian chefs to flavor pasta or risotto, boutargue/botarga/botargo is a rare and expensive delicacy.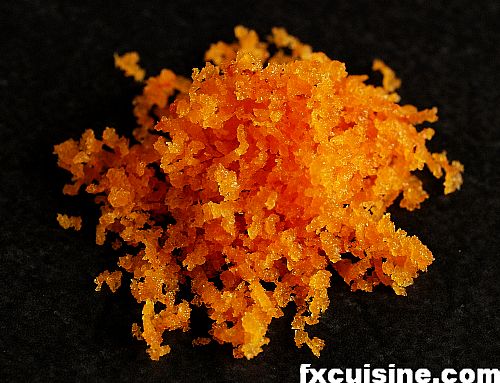 How come mulets do not reproduce and yet they are always there? Their secret are mulets eggs. And I showed my guests my poutargue. 'Ah but these are two different animals', they say. Both mullet and mule are called mulet in French. Yes, the mullet is a fish, and its eggs - are wrapped in small sausages, salted and dried.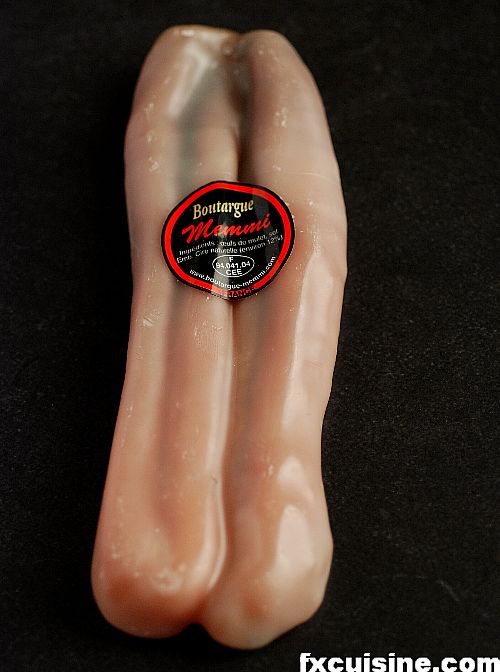 They come in a wax coating and cost less than caviar but still CHF 200 a kilogram. In Italy, it is called bottarga and is much favored in Sardegna.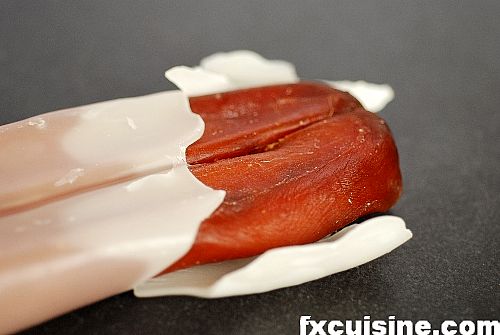 The wax is not eaten. They obviously put a huge amount of wax to reduce the overall cost. When buying, the shopkeeper weighs the entire sausage. At €140 a kilogram it must be most expensive wax on earth.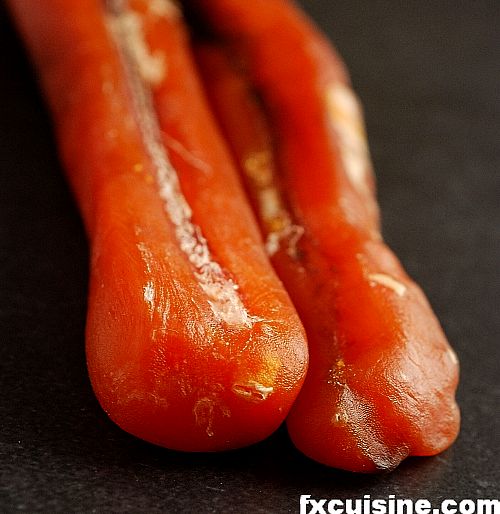 The somewhat obscene shape of the sausage has vivid colors. You can remove the soft sausage-lik eskin too.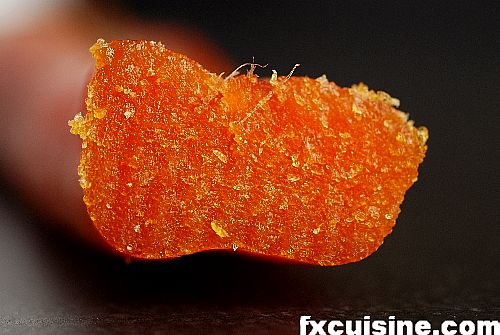 Inside it's a stack of fish eggs. The smell reminds you of a fishing port in the morning - a heavy rotten fish odor. If you don't love fish, this is not for you. Slice thinly or grate finely.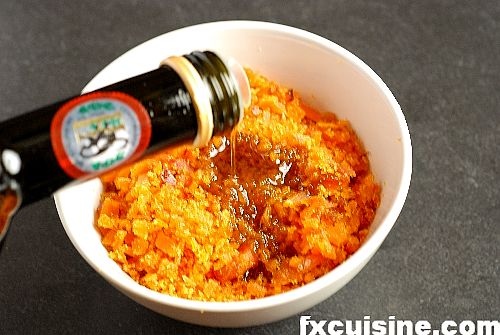 My sardinian recipe called for a mix of 100 gr grated bottarga with 1 dl olive oil.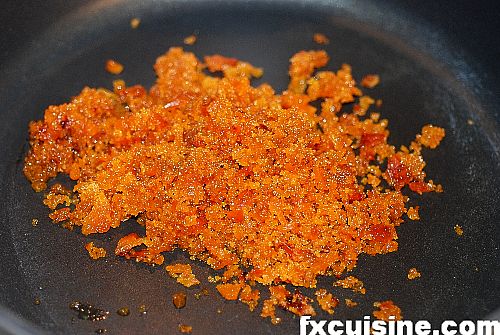 The oil-bottarga mixture is heated gently ...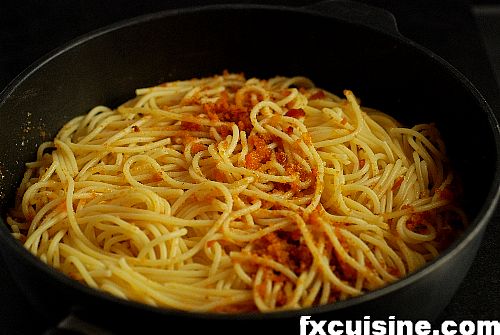 ... then added to the pasta. Some recipes call for lemon juice, garlic, parsley or the substitution of oil with butter. Sardinians don't use butter.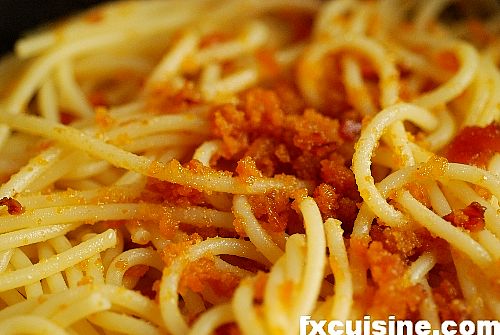 151607 views
Copyright FXcuisine 2023 - all rights reserved.
If you do this recipe at home please let me know how it worked for you by submitting a comment or send me a picture if you can. Thanks!