Zaletti - the Venetian Cookie
Home
>>
Recipes
These simple Italian cookies, also called zalettini, use corn flour for crunchiness and color.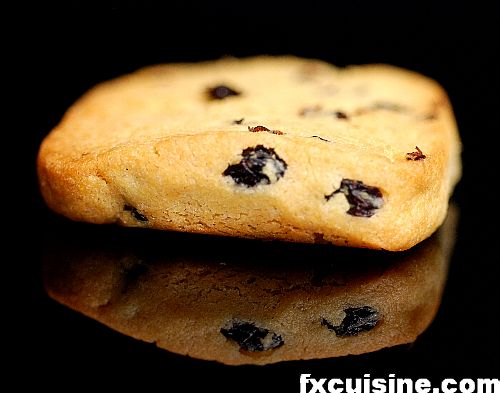 Italian pastry is nowhere near the complexity achieved by the French, but it has some simple recipes honored by centuries of tradition. This cookie uses tiny currants infused in rum to give the most amazing flavor to the crumbly cookie. Some pastry shops sell this in a rhomboid shape or with vanilla and lemon zest. In Italian they are pronounced [tsa-let-ee], not [zaaah-let-eye].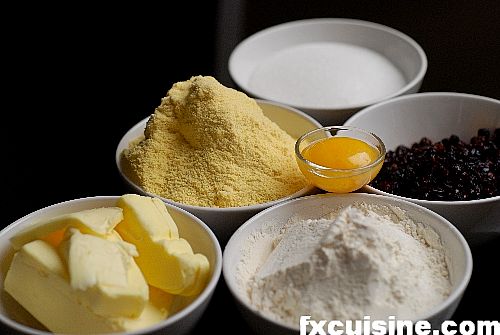 Zaletti
200 gr butter
250 gr fine corn flour
250 gr regular flour
250 gr sugar
150 gr currants
60 gr rhum
1 egg yolk
salt
baking powder
The currants are the tiniest dried grapes you can find (see picture). Use corn flour, not polenta which is much coarser. Butter should be at room temperature or put 30 seconds in the microwave to soften. Do not use melted butter. I recommend you use the best rum you can afford as it will give the cookies most of their flavor.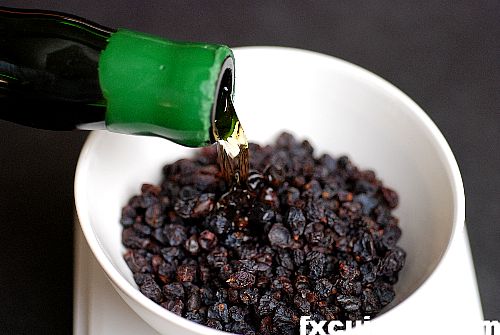 In a bowl mix rum with currants and set aside for at least 30 minutes. Mix from time to time so that all currants will absorb some of the rum.
Heat the oven to 170░C.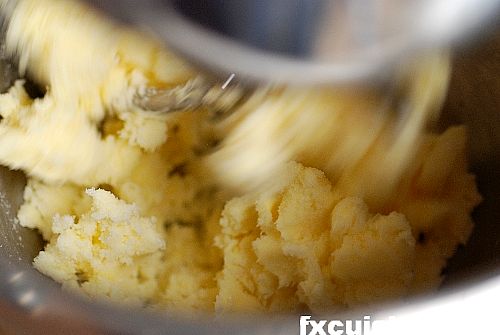 In a bowl or kitchen machine, cream the sugar with the butter. Add the egg yolk and cream again.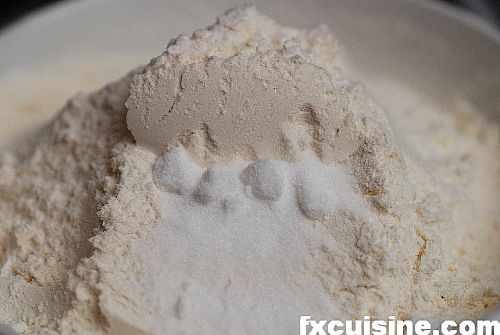 Mix a little salt, a teaspoon of baking powder and both flours and sift together.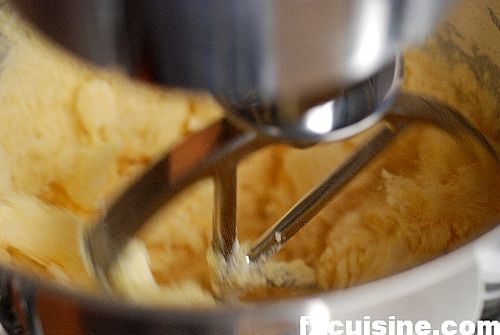 Add to the butter-sugar mixture and mix well.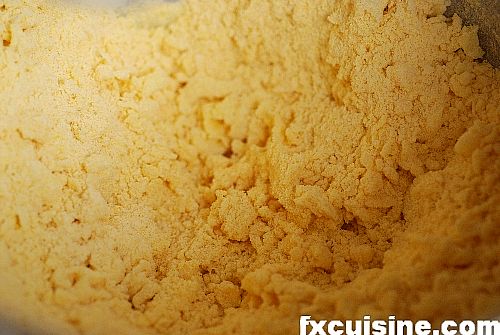 You will obtain a yellow crumble. Mix in the currants and rum.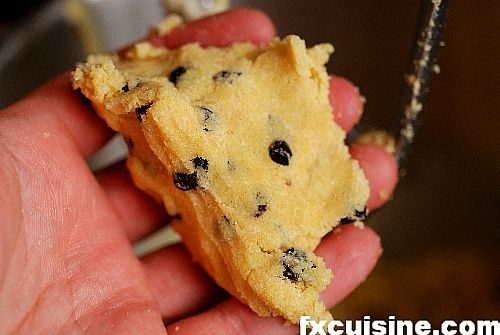 Take a little dough in your hand an squeeze. If it can't keep its shape, add a little butter and work the dough until you can shape it into a ball and it won't fall apart.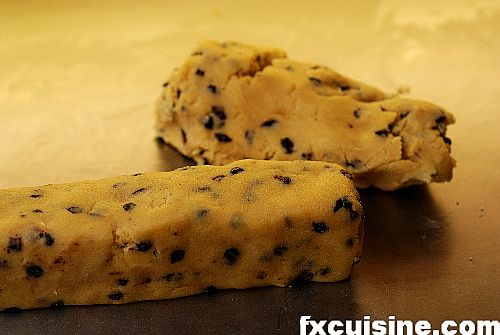 Divide the dough in to and shape two little logs. Flatten the logs to get a squarish section.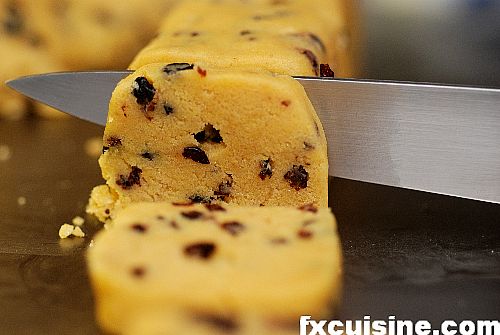 Cut the cookies in 10mm/ 0.4'' slices.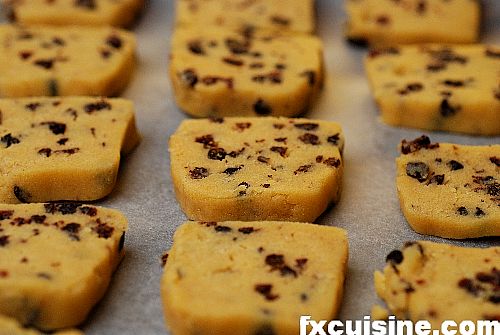 Place parchment paper on a baking tray and lay the cookies with at least 10mm/0.4'' spacing between each other.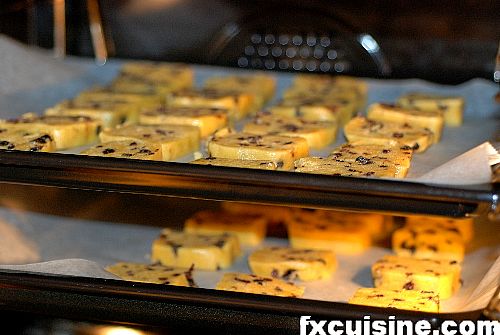 Bake for 15-20 minutes. Turn around the trays at mid time for a more uniform baking. The cookies are better if slightly brown on the edge.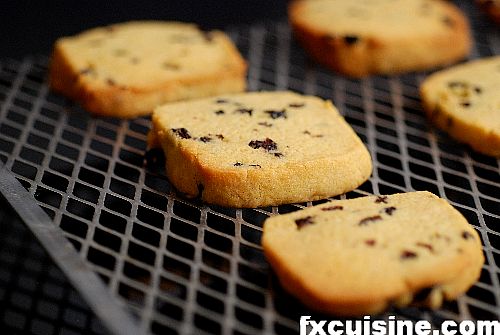 Remove from the oven and carefully lay on a cooling tray. The cookies need at least 20 minutes cooling to harden. The smell in the kitchen will be so enthralling I recommend you post a guard outside the door or the entire household will come and loot the cookie tray.
The zalettis are best eaten within a few hours as the volatile rum-currant fragrance will dissipate after that.
You can find this recipe in The Professional Pastry Chef
by Bo Friberg.
124260 views
Related Articles

Italian Buckwheat Torta **
A unique Alpine recipe from those mountains where Italians speak German. For hardcore buckwheat lovers only!
Copyright FXcuisine 2023 - all rights reserved.
If you do this recipe at home please let me know how it worked for you by submitting a comment or send me a picture if you can. Thanks!