Malakoff - Swiss Deep-Fried Cheese Sticks
Home
>>
Recipes
These deep-fried cheese sticks named after the taking of Malakoff during the Crimean war are the most delicious deep-fried calorie bomb I ever tried.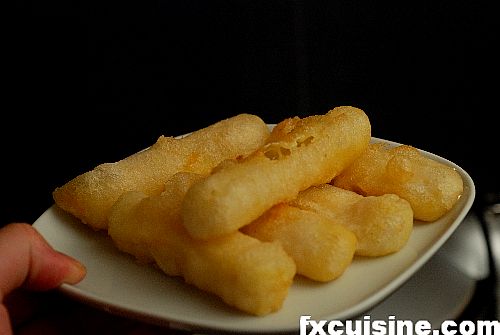 Regular readers of FXcuisine have enjoyed reading about deep-fried calorie bombs, such as the Neapolitan Deep-Fried Pizza and its Scottish cousin or the Deep-Fried Candy Bar. Today let me have a dose of my own medicine and introduce the malakoff, a specialty from my homeland, Switzerland.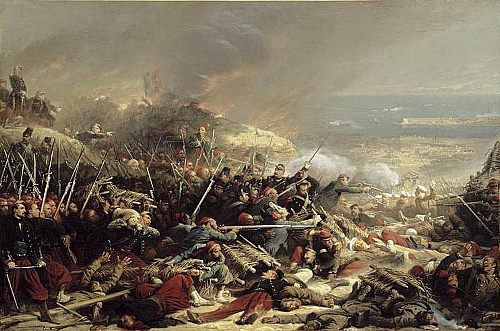 This recipe is said to have been brought back by Swiss soldiers who were drafted by the French in the Crimean War, a military adventure in the fine tradition that later fostered WW1 and the Iraq Debacle. The recipe commemorates the taking of Malakoff in 1855 in the Ukraine. It is a very typical recipe of the canton of Vaud on the Northern shores of Lake Geneva.
Malakoff [mahlah-COUGH]
Swiss deep-fried cheese sticks
300gr hard cheese*
1 bottle white wine (Swiss if you can find it)
2 eggs
150gr flour
Salt
Oil for deep-frying
A strong stomach
*The cheese you choose should have no holes, not break easily but still melt properly. Here I used alpine meadow, unpasteurized Etivaz-type Gruyère, that's the Bentley of cheeses. But you can do this with other cheese types.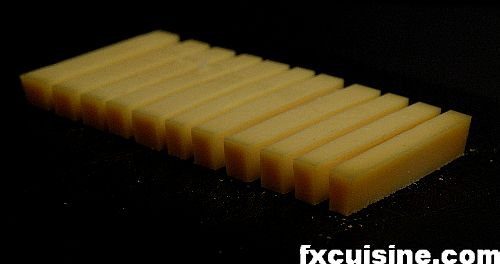 Ask the cheesemonger to cut the cheese at least 0.5''/1.25cm thick. Remove the crust and slice carefully in sticks of equal size. Please note that this dish is sometimes prepared with cheese slices to make a sort of deep-fried cheese steak.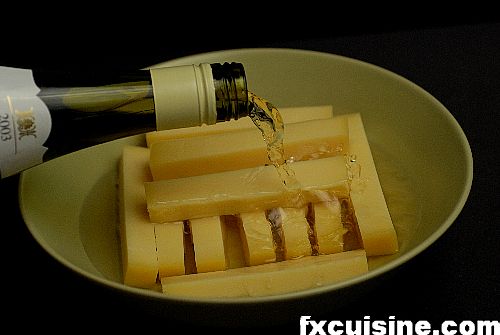 Put the cheese sticks in a plate and cover with the white wine. Cover and let marinate for one hour at room temperature.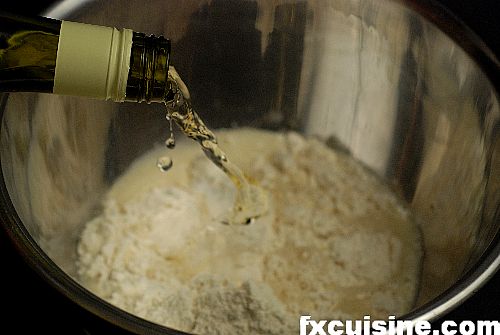 Meanwhile, prepare the batter by mixing 150gr flour with 2dl/200gr white wine.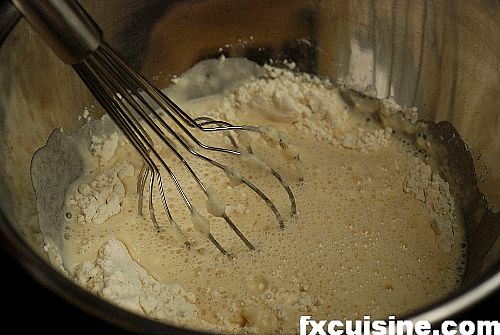 Whip until no flour lumps are visible and you have a smooth but thick batter. Add flour if the batter is too runny - we want it to stick to the cheese.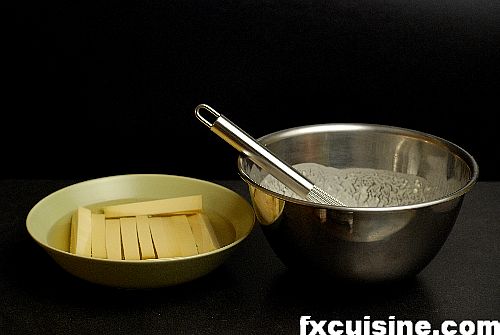 Cover and let it rest for one hour.
...