Cocaine is cheaper than truffles this year
Home
>>
Recipes
Nothing beats truffles but God knows how expensive they've become.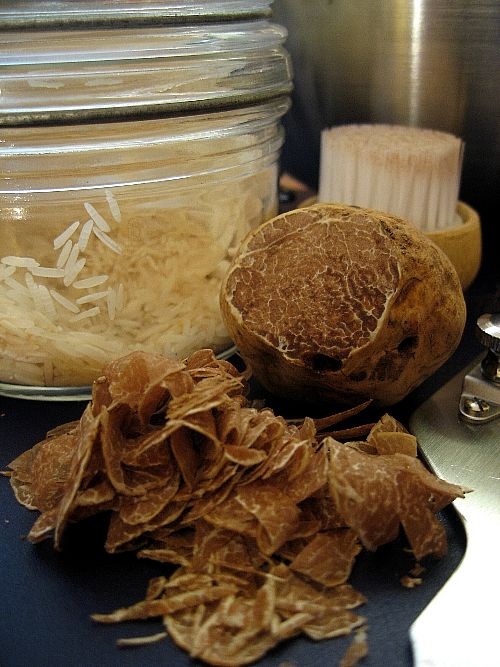 Truffles are like sex and bandwidth - only too much is enough. But at a cool 4200 Swiss francs a kilo ($3350 - €2640 - £1785) this year, my wallet was in for an express diet.
A local gastronomic restaurant, Philippe Rochat in Crissier, had agreed to sell me one of their own truffles, and I came by to pick it up early this morning. They had packed it in a tightly fitted glass jar and I did not need the hermetic acryl box with my best basmati rice I had prepared for the transportation the day before.
I had planned to buy a second truffle as a gift for a friend but at 210 CHF a pop I just hadn't enough cash with me. Pity, it would have been a terrific gift. I had prepared this nice Alexandre Dumas quote for the friends to read as they opened the jar:
TRUFFLE - We have now reached the gastronomes' sacrum sacrorum, a name that epicurians of all times have never pronounced without reaching for their hat, the tuber cibarium, the lycoperdon gulosorum, the truffle. You have asked scientists what this tubercule was, and after two thousand years of discussion the scientists have answered you "We do not know". You have asked the truffle itself and the truffle has answered you "Eat me and revere God."
After long deliberations the first half of the truffle was used for a brouillade.
Brouillade d'oeufs aux truffes
1 truffle
6 eggs
salt, pepper
2 tablespoon of fresh cream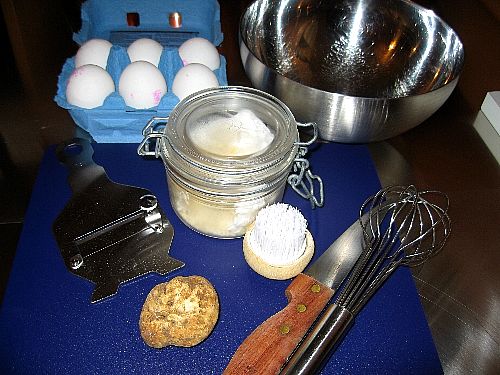 Break the eggs in stainless steel bowl.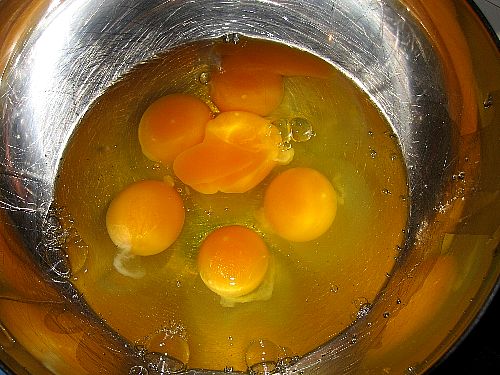 Cut your truffle in the thinest shavings you can.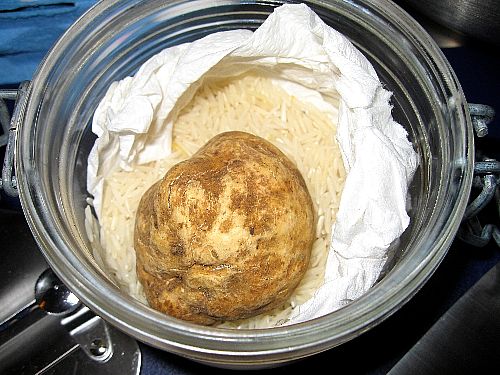 Mix them in the eggs and lightly beat them. Salt and add powdered white pepper. Leave well covered for an hour at room temperature for the truffle to infuse the eggs with its delicate flavour.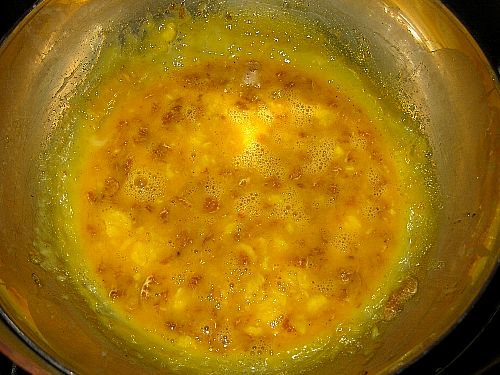 Heat a large pot of water to about 80°C. The water should not be boiling but have small bubbles on its surface, the Chinese 'fish eyes'. Put the bowl with the eggs in this water and let the eggs coaguate slowly while mixing constantly. When the eggs are almost all coagulated, add the cream.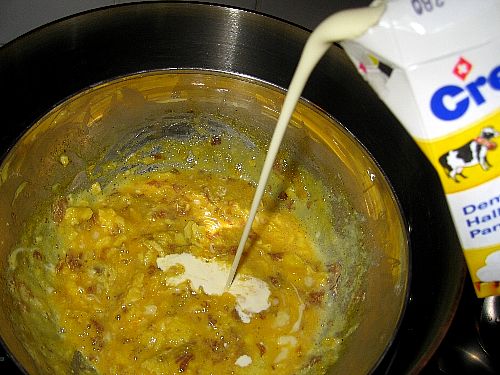 The low temperature lets the truffle keep most of its flavour which would be ruined by too hot a flame.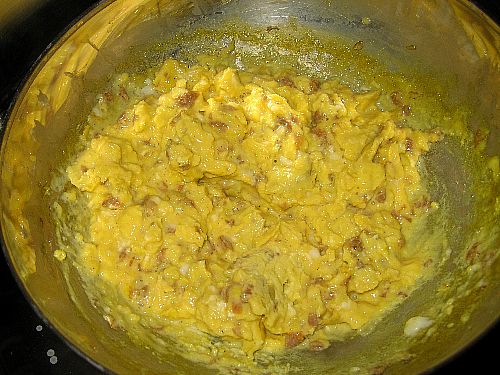 Transfer to warm plates and serve with a few additional truffle shavings on top.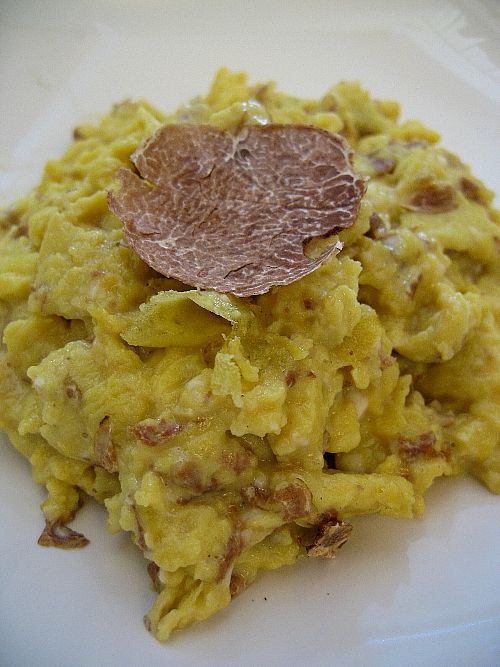 114979 views
Copyright FXcuisine 2023 - all rights reserved.
If you do this recipe at home please let me know how it worked for you by submitting a comment or send me a picture if you can. Thanks!