Medieval Hypocras at Hattonchâtel
(page 2 of 2)
Home
>>
Recipes
Hypocras was the most popular drink at parties and banquets in the Middle Ages. See how we made a gallon of it in Hattonchatel castle in France using the original spices they used back then.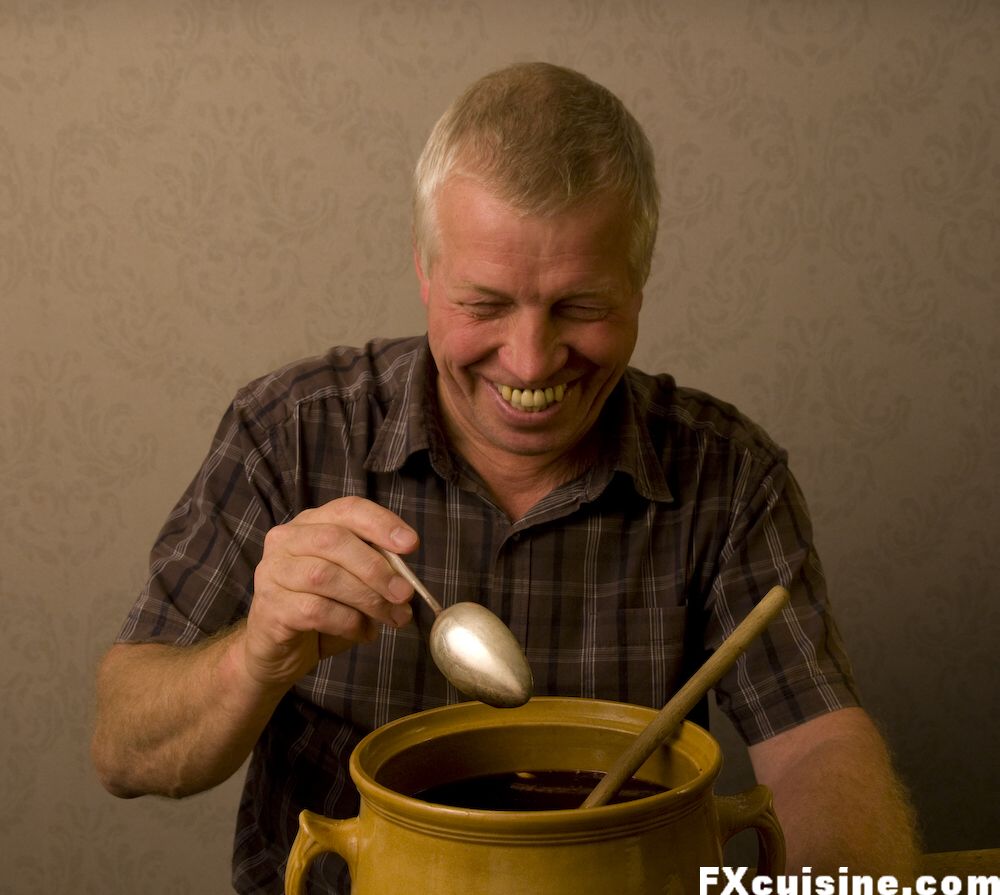 The next day we need to taste the hypocras. Dan was quite happy to do it...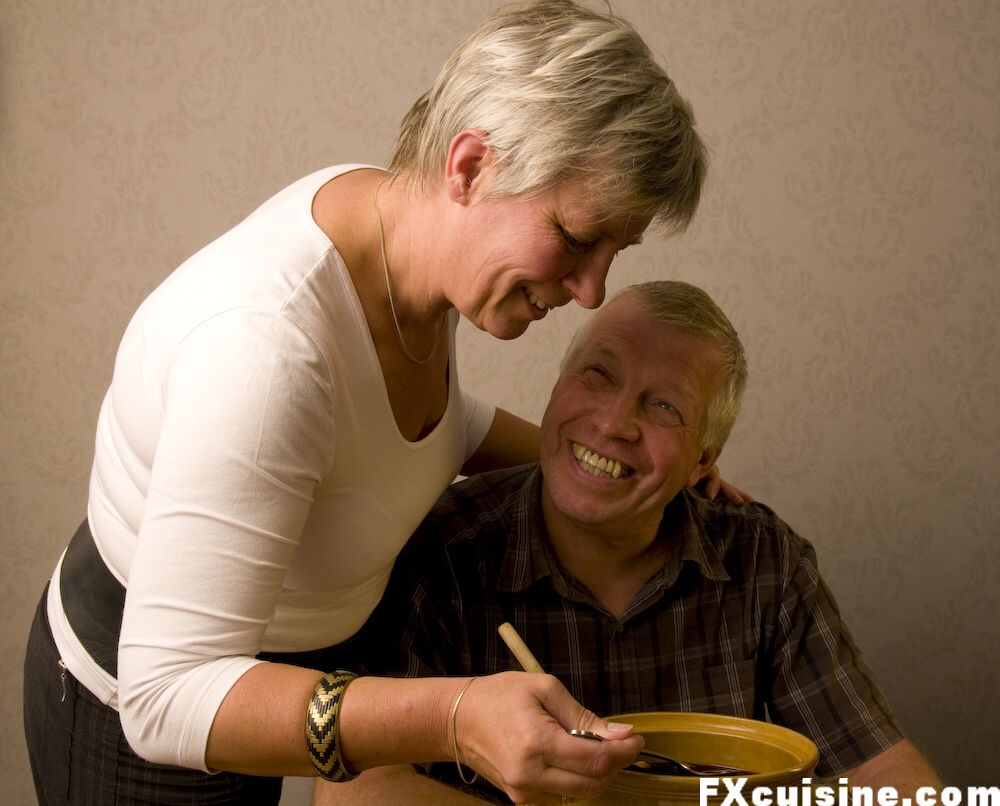 ... soon joined by his wife Hanne. A bit sweet or too much spice? Add some more wine. Not sweet enough? Just add sugar.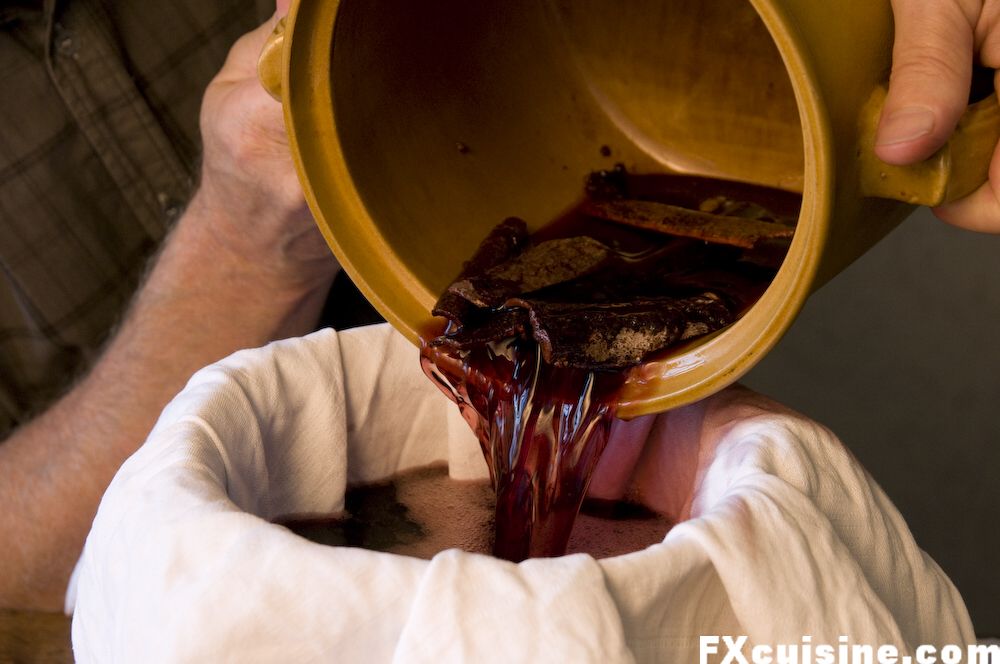 Pour the wine through a clean cotton or towel. You must use a towel as no sieve will be fine enough to keep all of the spice dust out. The original, 14th century recipe says Passe your wyne throu a Socke nine tymes untille clear.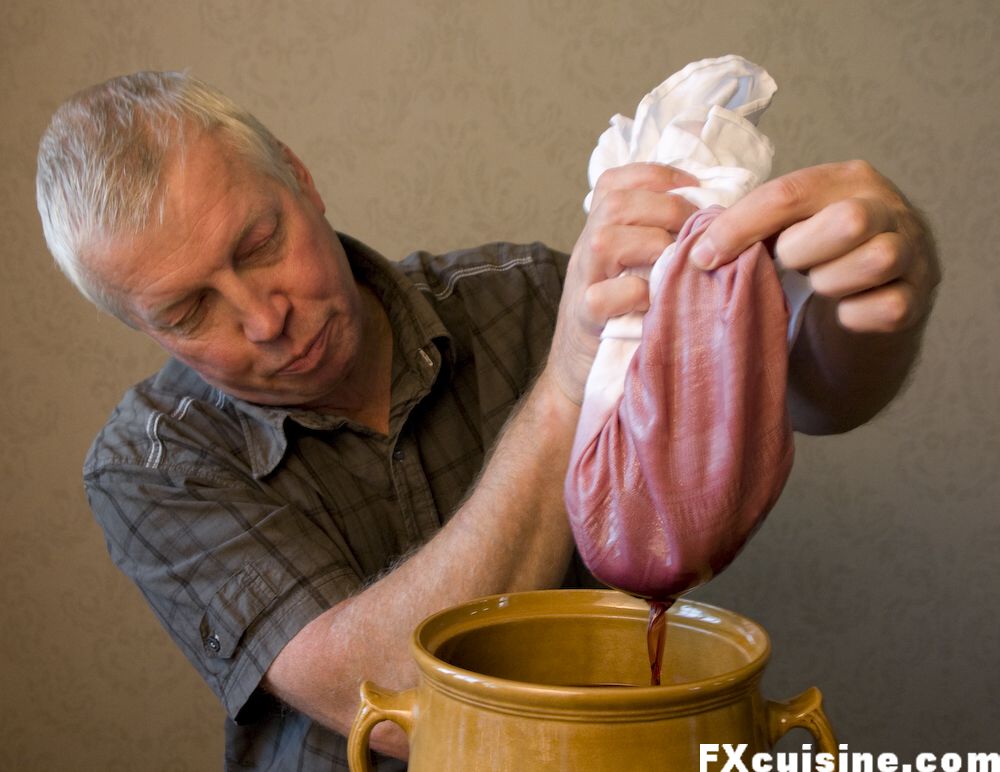 Remove the cloth ...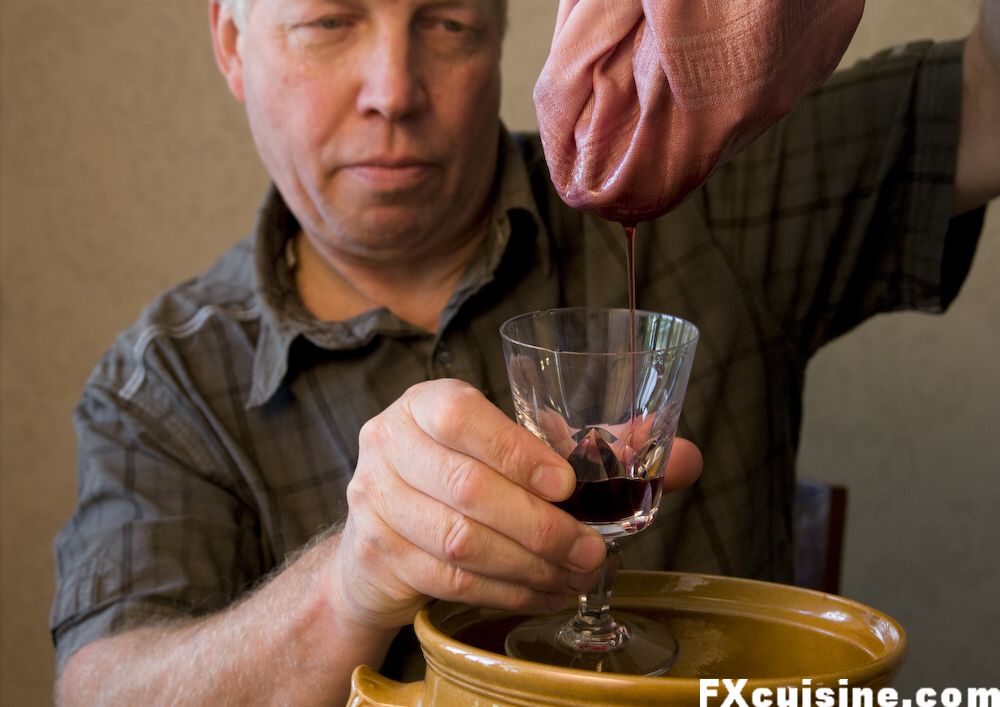 ... and get a few drops into a glass.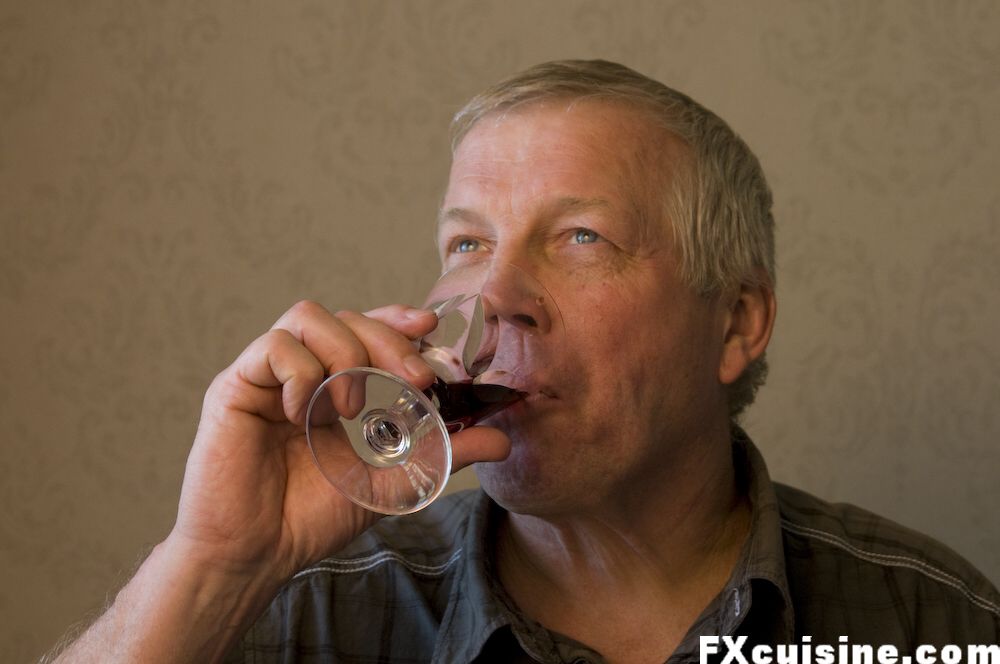 A day's work is rewarded. The wine tastes much better than the original, with a spicy fragrance and velvety, port-like body. An ideal drink to get a party started, really, with the sugar hiding the real alcoholic content so that people get their social barriers down soon in the party, then eliminate the alcohol with the food and drive back safely.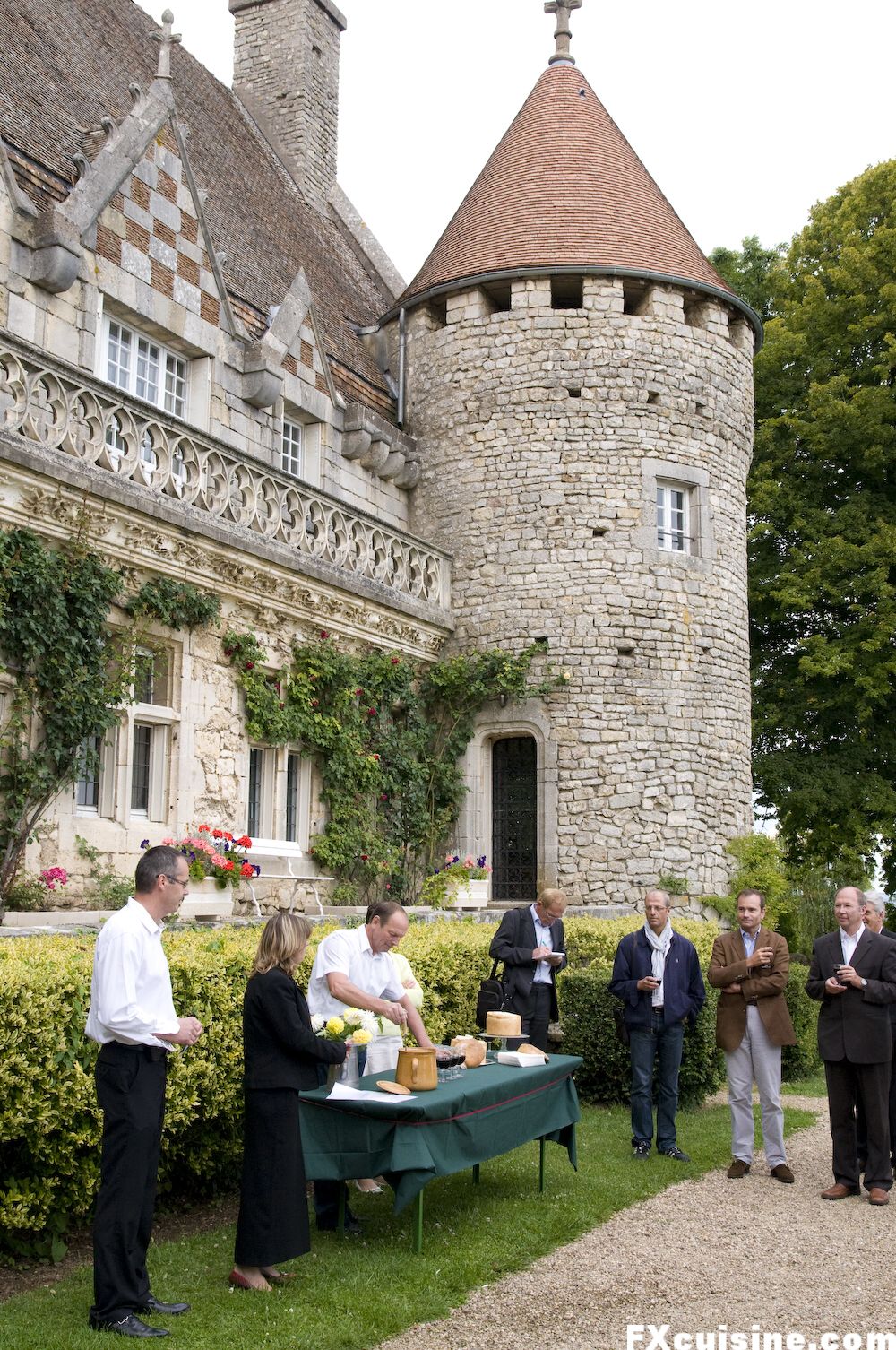 My hypocras was served to an assortment of local big enchiladas, including the all-powerful Préfet de la Meuse (brown jacket), the personal envoy of the French Minister of the Interior in the Meuse Département. For American readers, imagine each of your fifty states being 10 times smaller and the governor would be appointed by the President to verify that the State applies the law correctly. That, in essence, would be a French Préfet.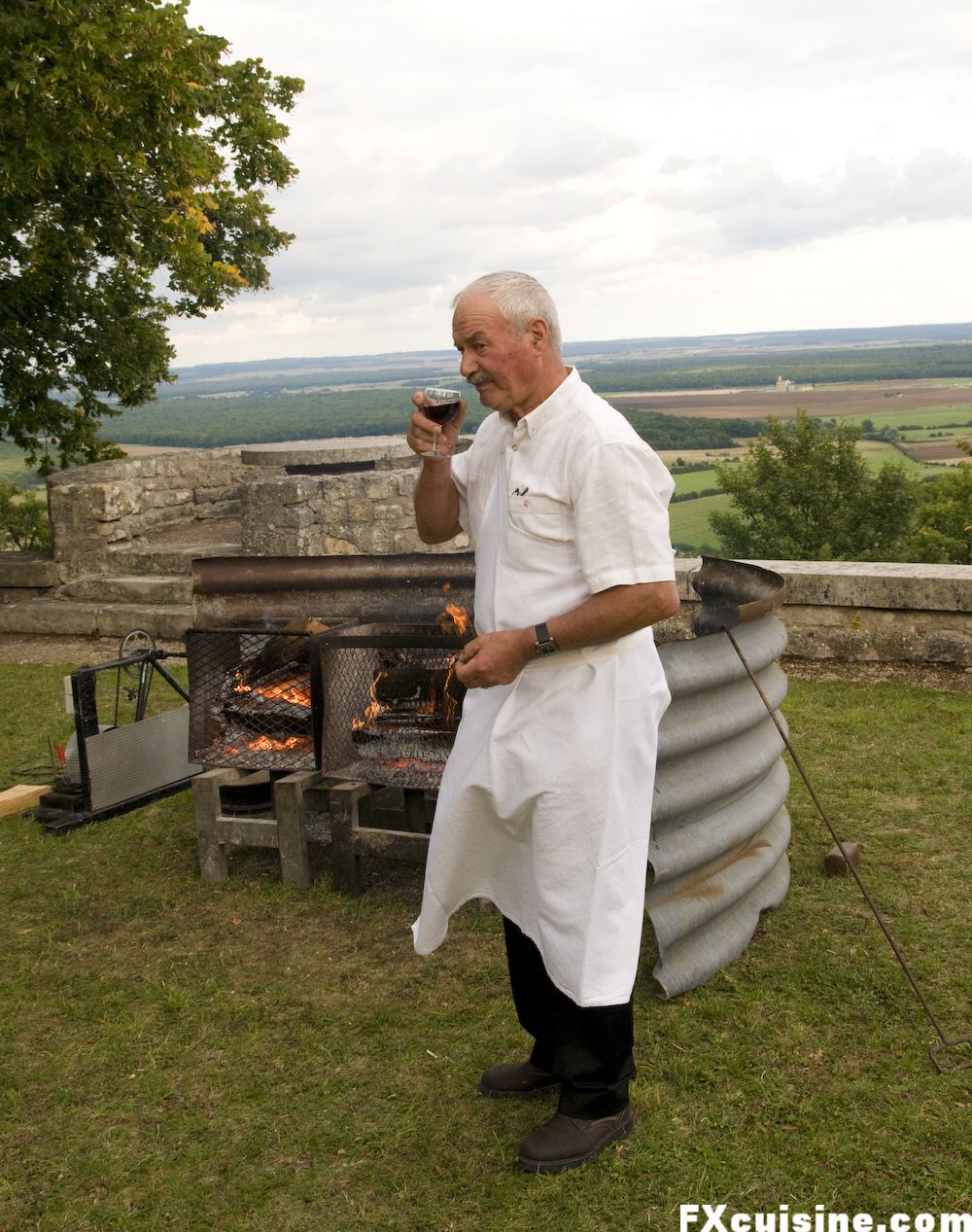 Hubert Cremel, hunter emeritus and our boar roaster is having a sip of my hypocras. The Préfet left without even looking at my boar, he complained later. More for us!, I consoled him.
This is the first article of seven of my adventures in Hattonchâtel - see the main article for more about what's coming next...
Hattonchâtel castle is in the medieval village of Hattonchatel near Verdun in North-East France. Call them up at Ritz Resorts to organize your wedding there or just spend the night.
242424 views
Copyright FXcuisine 2020 - all rights reserved.
If you do this recipe at home please let me know how it worked for you by submitting a comment or send me a picture if you can. Thanks!