My First Video
Home
>>
Recipes
For my first video I show you how to bake a simple but original and highly colorful cake using French almonds with a long pedigree: praslines.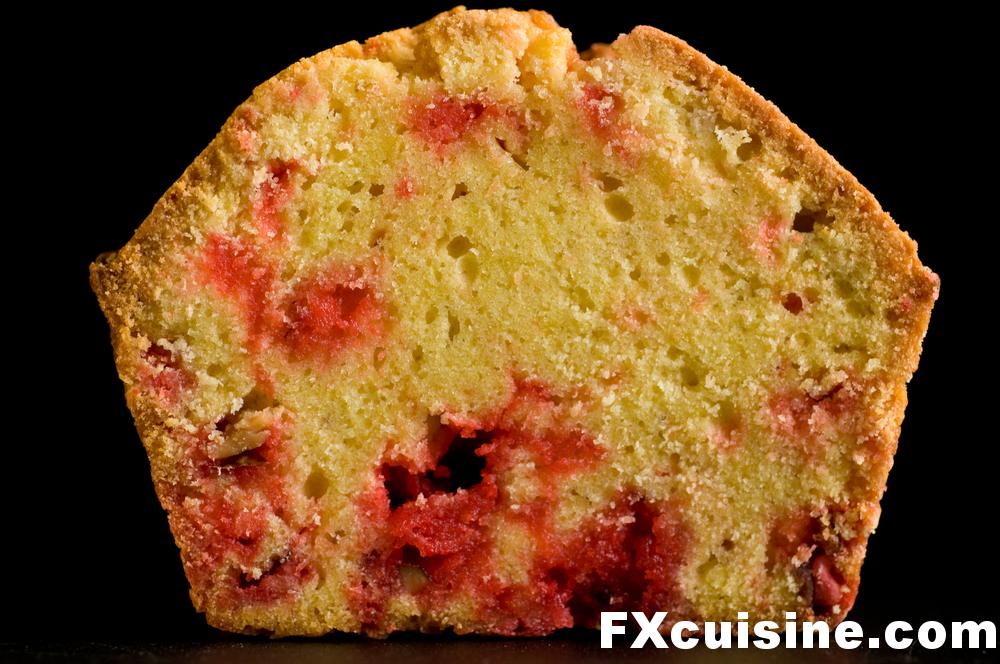 An ominous moment on FXcuisine.com - today I start posting videos!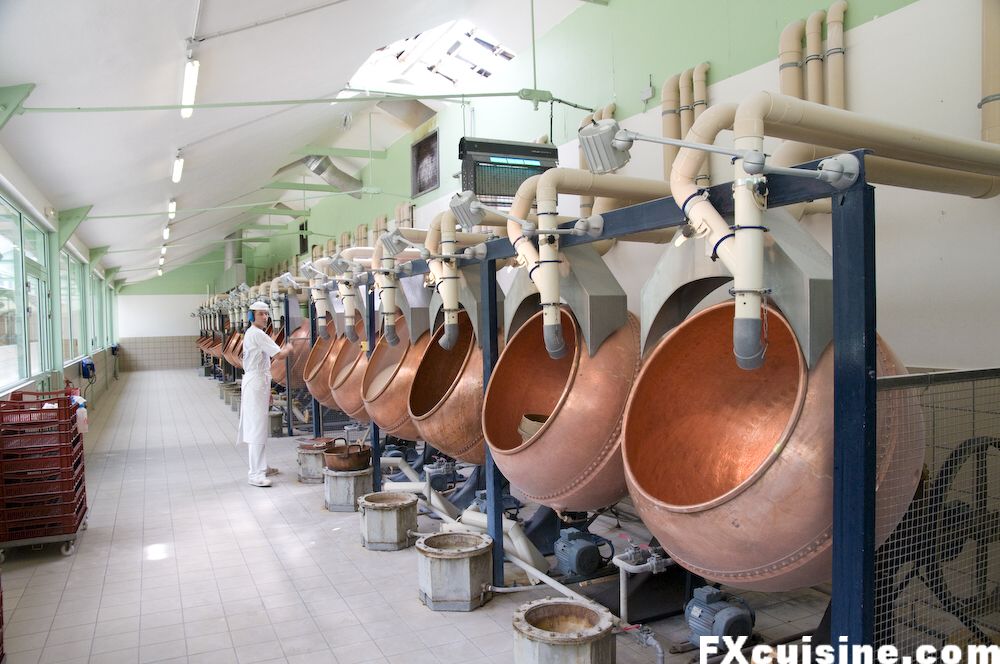 For my first and very imperfect video, I have chosen a simple French cake recipe using those rock-hard red caramelized almonds I bought at Braquier's in Verdun.
I will endeavour to improve the quality of my video footage for future posts so it can match the pictures I've been publishing here for the last 2 years. For those who wanted to pull the curtain and meet the wizard - here is your chance!

See Cake aux praslines from FXcuisine.com (5 minutes). Click on the video to play it in low resolution, or click again to go to Vimeo and see it in larger size (720x1080).
Cake aux pralines [prah-lean]
150gr (5 oz) cake flour
125gr (4 oz) good quality butter
100gr (3 oz) sugar
3 eggs
1 teaspoon baking powder
1 pinch of salt
70gr (2 oz) pralines
Don't do this unless you have actual red pralines - they are indispensible for this recipe. I did the recipe twice for the video but baked everything in the pan you see, so if your cake pan is the same size as mine, double the proportions above.
Bake at 180°C/350°F for 45 minutes or until a knife inserted through the cake exits dry with not sticky dough on it.
And please, please, do buy an electronic scale to measure ingredients by weight and not by volume. If you love me. That's the only way to do serious pastry
239259 views
Copyright FXcuisine 2023 - all rights reserved.
If you do this recipe at home please let me know how it worked for you by submitting a comment or send me a picture if you can. Thanks!