Osaka Crab Extravaganza
Home
>>
Experiences
This crab dinner in Osaka had the highest dollar-to-calorie ratio I had in my entire life - but entirely worth it.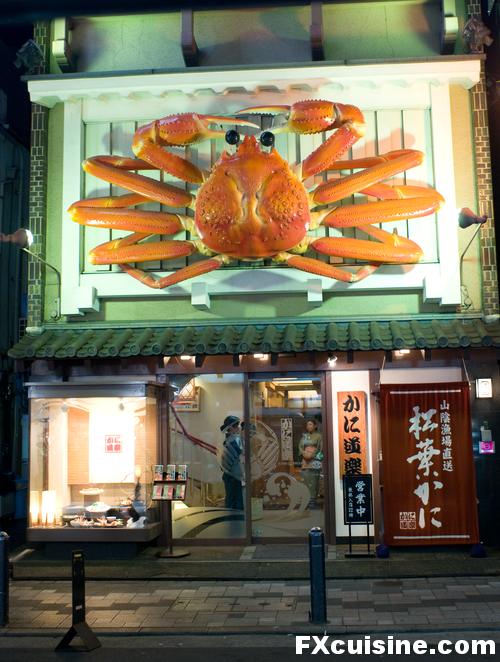 Visitors of Osaka are advised to not look up at buildings while driving, for they might well have an accident when they see one of the giant crabs with moving legs that adorn the many establishment who specialize in crab meals in this great city.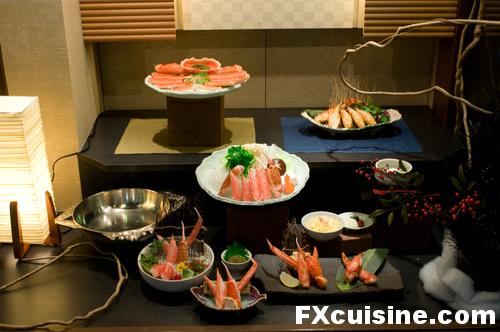 In the window, a plastic promise of the delights awaiting us inside. I enter and they immediately recognize me as the gaijin whose hotel called to book earlier that day.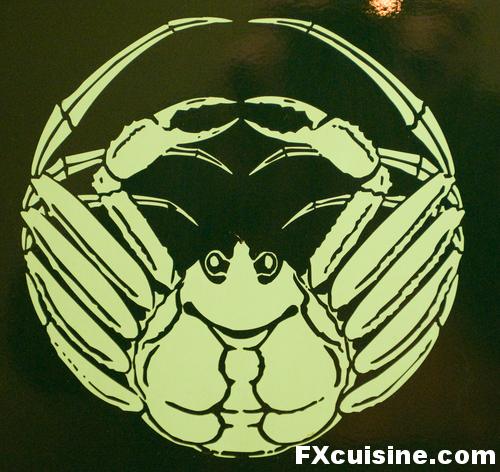 As for most restaurants in Japan, this one deals exclusively in one dish, and it is stamped just about everywhere.
I sit down and contemplate the minimalist tableware. A waitress arrives and glues herself to me. It's my honeymoon night with my new Nikon zoom. She caresses it looking impressed and complimenting me on its size. I start wondering whether they serve more than one sort of crab in this establishment. Finally I manage to order.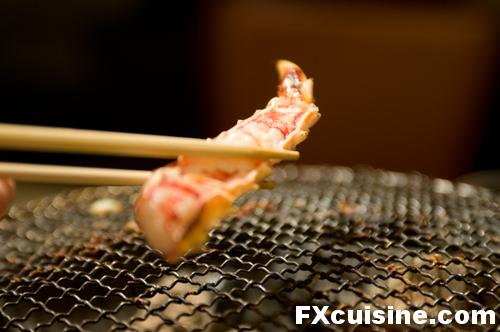 I am so in love with my new zoom that I forget its 60cm minimum focussing distance and badly botch the picture of the dish as it arrives. The waitress starts placing crab legs onto the charcoal grill in the middle of the table.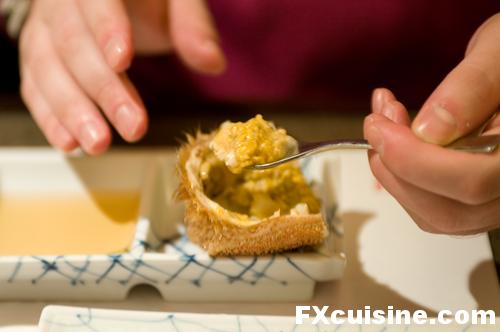 Crab brains are the tastiest part of that evil sea monster, but in the West serving them on their own has never catched on. The Japanese are much smarter than us when it comes to sea offal and serve it as the high point of the meal.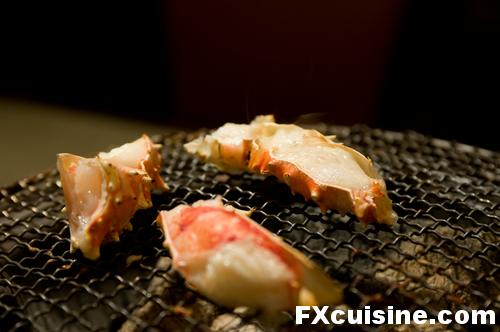 More crab legs end up on the charcoal brazier ...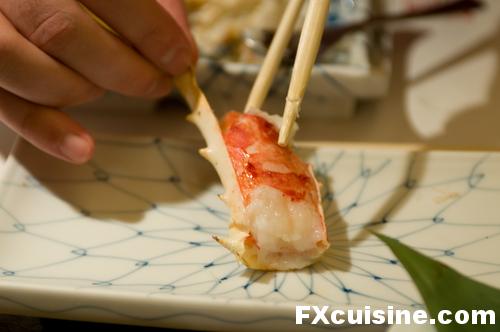 ... until eventually they are firm enough to eat. No need for knives, the kitchen boys have already sliced everything open for us. Chopsticks ...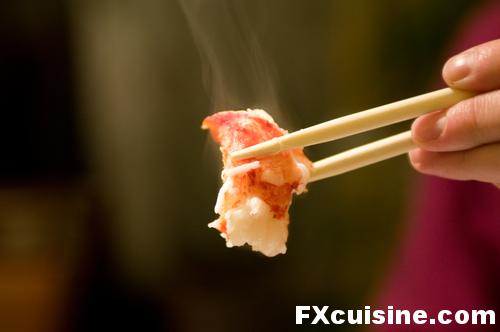 ... and down the gullet. What a delight. So rich in iodine, so fresh, so juicy. And I guess that cardiologist bastard won't complain on that one, will he?
The check arrives and when the waitress explains that the long figure is not the date but the price, I begin to think about my cardiologist again. A man goes for a healthy dinner once in his lifetime, and look how he is rewarded. At least with deep-fried atrocities one knows what to expect.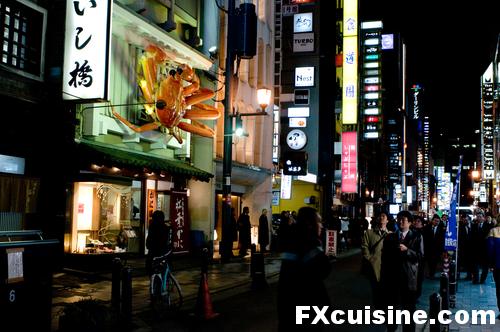 The owner gives me a little ox statue to console me - 2009 is the year of the ox. I leave after an hour of refined culinary pleasure and walk back into the posh street between Bentley-driving corporate samurai out for some action and kimono-clad geishas and walk back to the hotel.
277310 views
Related Articles

Duck Tour d'Argent * Popular
Probably the most spectacular classical French recipe, le canard à la presse, here made at La Tour d'Argent, a Paris restaurant open since the 16h century.

A Soba Noodles Class in Tokyo * Popular
My private lesson at the Soba Academy in Tokyo to make these Japanese buckwheat noodles from scratch.
Copyright FXcuisine 2023 - all rights reserved.
If you do this recipe at home please let me know how it worked for you by submitting a comment or send me a picture if you can. Thanks!