Black Truffle Soufflé
(page 2 of 2)
Home
>>
Recipes
How you can make this astonishing dessert from
La Truffière
, a Paris restaurant specialized in black truffle.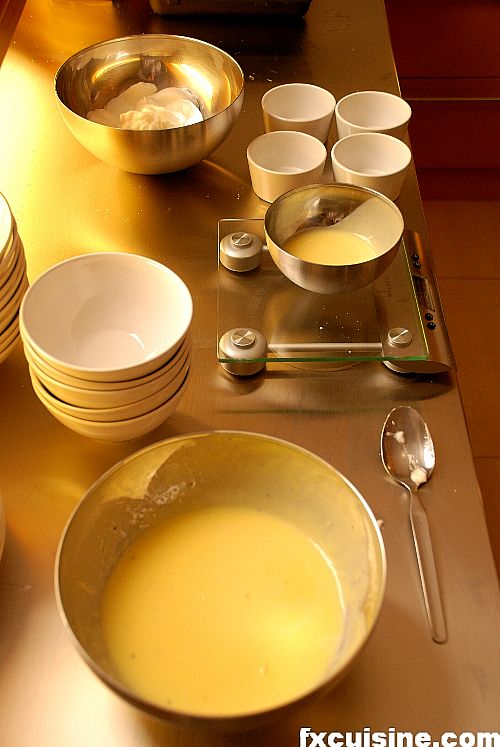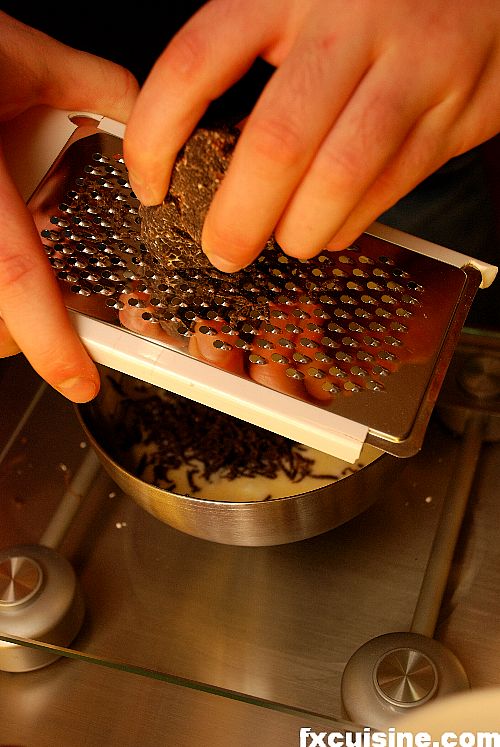 Grating the black truffle in the soufflé.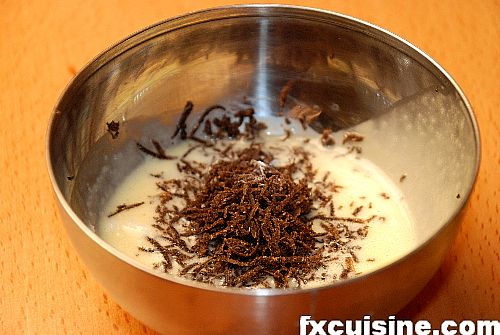 The soufflé with a pile of grated truffle.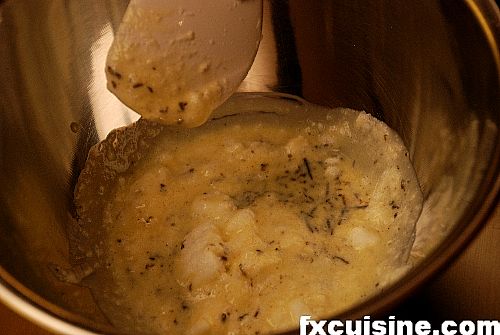 Mixing everything slowly and very gently.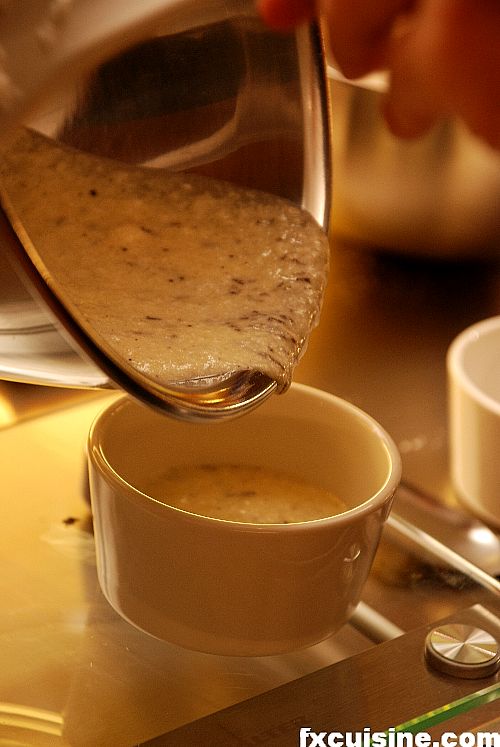 Pouring the mixture into the greased soufflé individual dishes. Don't pour too much as the soufflé will rise.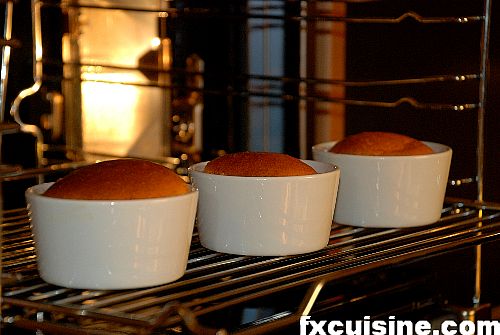 After about 12 minutes in the oven the soufflés are ready ...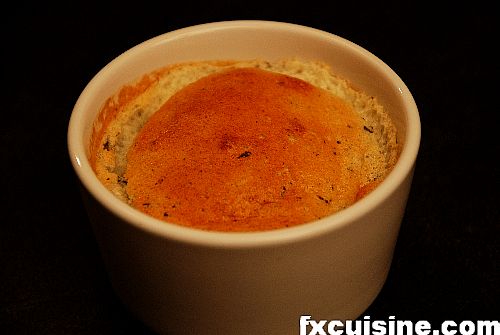 After only 1-2 minutes the soufflés begin to deflate. If you are not ready to serve them, put back in the oven to rise again.
The soufflé was terrific but something was missing. Then I remembered. In the restaurant, they pour a sweet and sour liquid in the soufflé before the guests. I called the restaurant again and this time spoke directly to Mr Rizet, the young up-and-coming chef who took over the kitchen in 2002. 'We prepare a fruit coulis from fresh goyave, pineapple, passion fruit and mango. Then we reduce it with a ginger syrup, vanilla and citronelle. You can also add a little exotic pepper. The head waiter pours a small vodka glass of this coulis in a hole in the soufflé at the table.' I was not sure how to add the truffle - grating it resulted in large unsightly pieces at the bottom of my soufflé so I asked the chef. 'The trick is to use truffle honey as a flavor base, then add fresh black truffle. You need to cut it in the finest little cubes because it will be in contact with the soufflé only about 10 minutes, and any larger truffle pieces will sink at the bottom. We use the entire, unpeeled truffle.'
I'll try again for even better results, but this definitely belongs to my top 10 desserts.

If you decide to visit La Truffière - I strongly encourage you - make sure you get a table in the beautiful 18th century vaulted stone cellar rather than upstairs. Also, if at the end of the meal the waiter asks you if you want to have coffee in the salon, you should know that the 'salon' is the two benches next to the door upstairs. Nice benches but not very intimate. Check them out when you enter and decide for yourself. This being said, the service is lovely and if you don't want to, they won't insist.
La Truffière
http://www.latruffiere.com
4 Rue Blainville
75004 Paris
FRANCE
+33 46 33 29 82
338589 views
Related Articles

Bubble gum ice cream **
This ice cream by Alain Ducasse is flavoured by the king of the French bubble-gums, the Malabar.

Duck Tour d'Argent * Popular
Probably the most spectacular classical French recipe, le canard à la presse, here made at La Tour d'Argent, a Paris restaurant open since the 16h century.
Copyright FXcuisine 2022 - all rights reserved.
If you do this recipe at home please let me know how it worked for you by submitting a comment or send me a picture if you can. Thanks!