The World's Largest Cookware Market - Kappabashi-Dori in Tokyo
Home
>>
Experiences
Easily the largest place on earth to buy cookware and restaurant equipment, this huge street in the Asakusa district of Toyko got me busy for an entire day.
There are over 80,000 restaurants in Tokyo and they all buy most of their cookware and kitchen equipment from this alley in Asakusa, one of the capital's neighborhoods.
A short walk from Asakusa's subway, train and boat station, the market is well marked on the many neighborhood maps. It is not really a market but rather a shopping street devoted exclusively, but really exclusively, to cookware and restaurant equipment.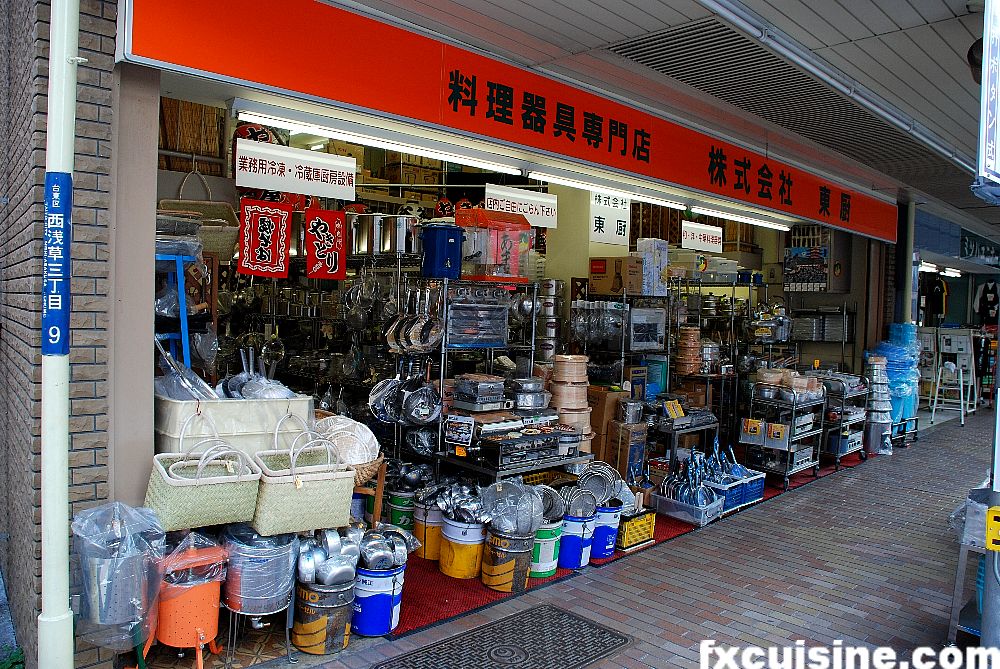 You can spend a day roaming through the more than 150 shops on either side of the street. Paris' many cookware shops are provincial and diminutive compared to Kappabashi-Dori, where some individual shops are twice the size of Dehillerin.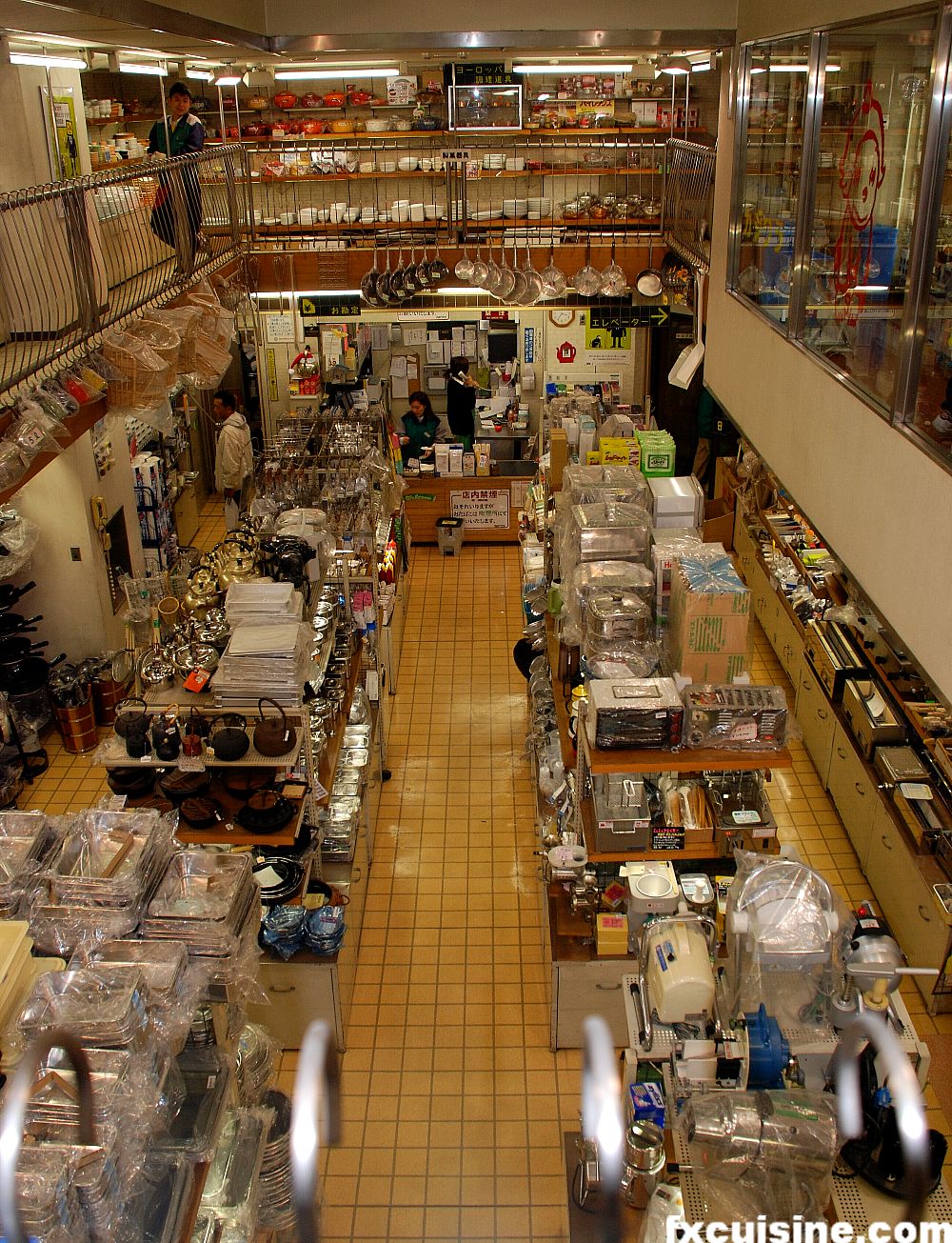 All shops sell to individuals, including passionate foreign home chefs like me. Prices are fixed although you can ask for a discount. Click to enlarge.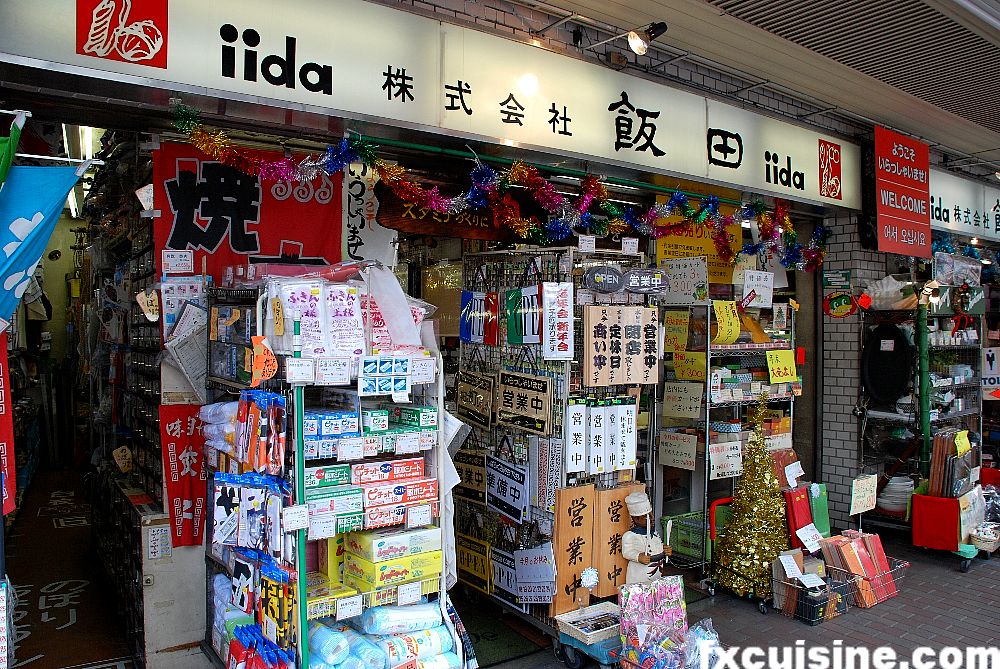 This shop sells restaurant stationery in Japanese.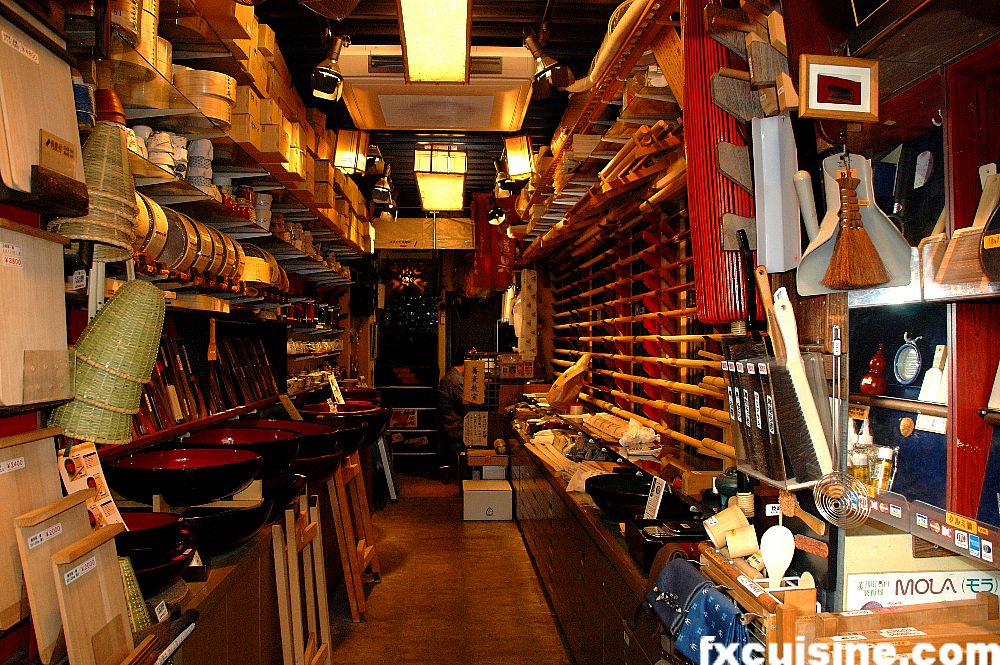 Some shops are specialized in single-dish-restaurants equipments, like this shop above selling all you need to make soba noodles from scratch and by hand. They don't sell anything else.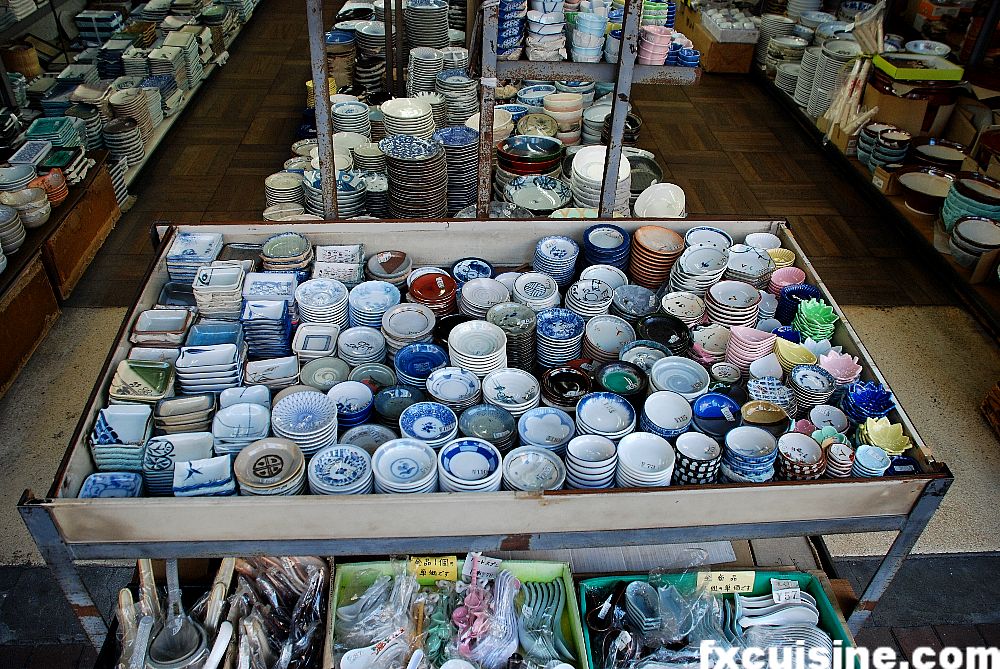 Japanese china is sold in several shops on this street. Click to enlarge!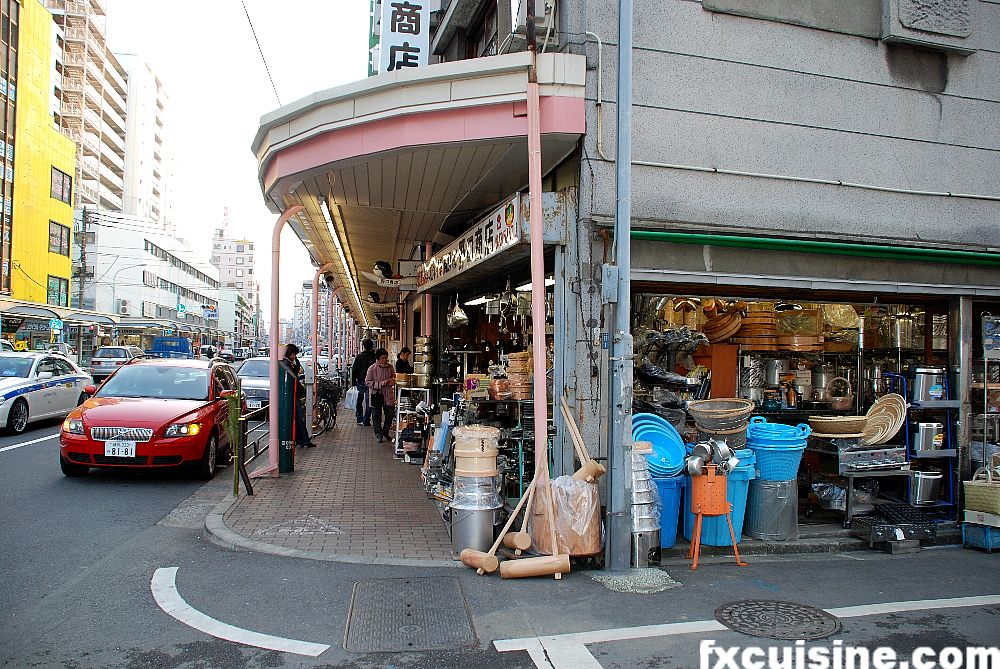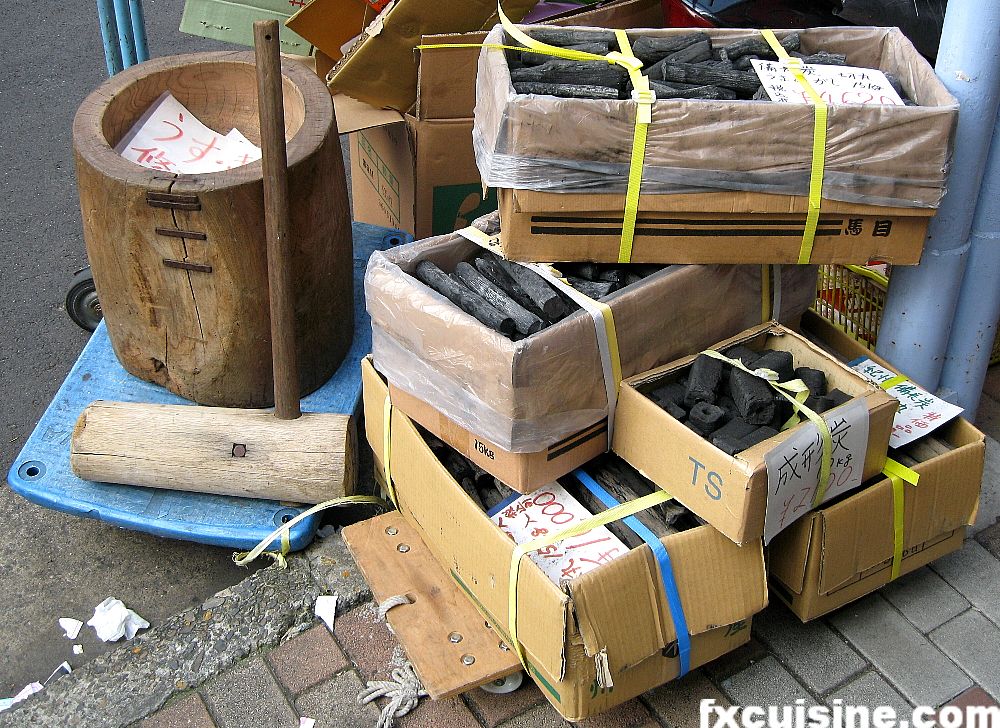 ...