The World's Largest Cookware Market - Kappabashi-Dori in Tokyo
(page 2 of 2)
Home
>>
Experiences
Easily the largest place on earth to buy cookware and restaurant equipment, this huge street in the Asakusa district of Toyko got me busy for an entire day.
A curious combination - premium charcoal for Yakitori joints and a rather impressive wooden mortar and pestle for pounding cooked rice to make mochi cakes. Not very airplane-friendly.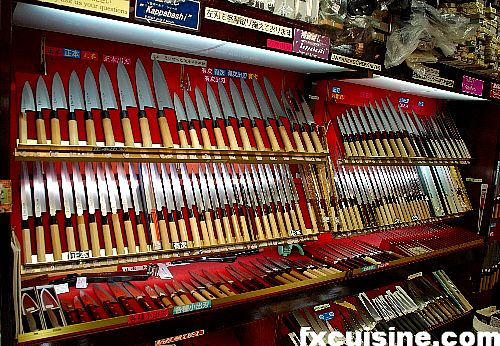 A shop selling Japanese cutlery with an English-speaking owner. I bought him a huge soba noodles knife.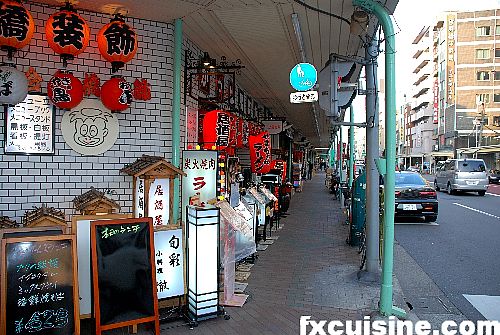 All sorts of signs for restaurateurs of all tastes.
I could not be certain of the sort of dishes many of the cookware I saw turned out. But the Japanese are keen on European culinary culture and I saw some of the highest-quality equipment used in European kitchens: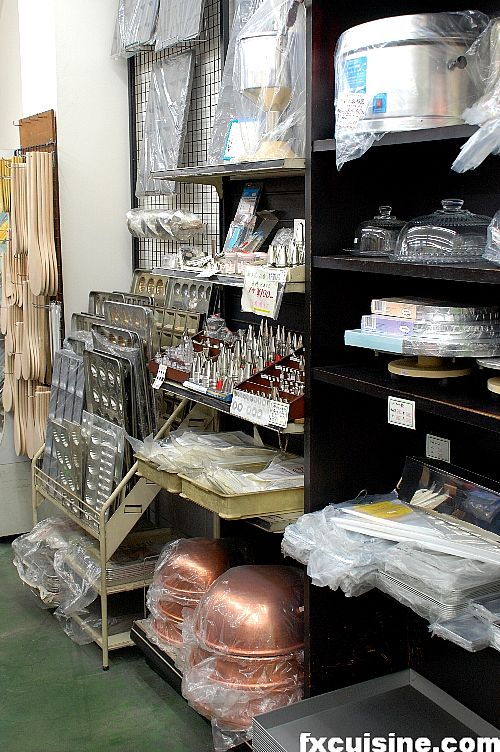 A very comprehensive range of high-quality professional cookware for French pastry. Check out the copper bowls for beaten egg whites and the Swiss-made chocolate tempering machine (top right)!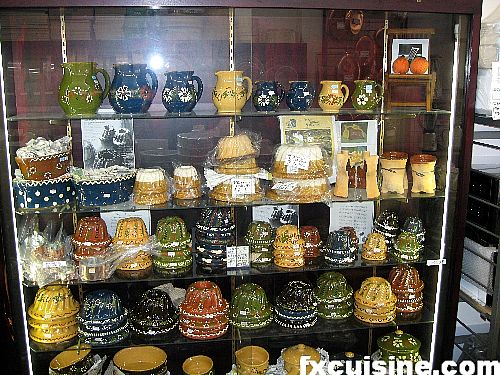 This particular shop even had a wall full of alsatian clay kougelhopf molds which I couldn't find anywhere in Paris.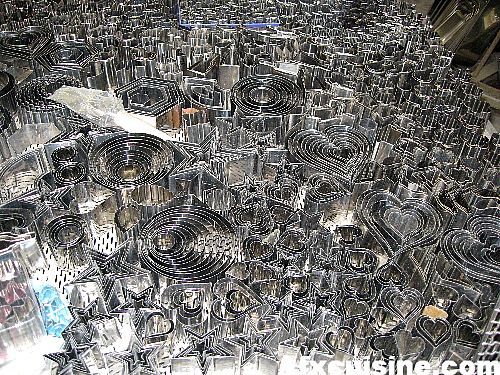 Another shop sold hundreds of cookie cutter - those Japanese sure like European pastry. Click on the image to enlarge - quite impressive.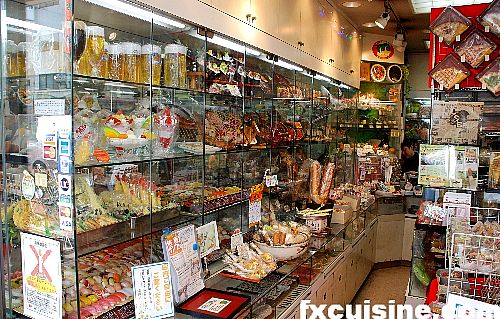 One of several shops offering the ubiquitous plastic model of japanese dishes usually displayed in restaurant windows. A real favorite with tourists this one. I bought a fried noodle plastic dish to use as a stand-in in food photography.
574614 views
Related Articles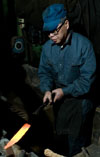 Japanese Bladesmiths ** Popular
A unique behind-the-scenes visit of the crafstmen who hammer out the best and most expensive kitchen knives in the world in the city of Sakai, Japan.

Paris' Oldest Kitchen Equipment Shop *
It took me several visits to the mythical 200-year-old professional kitchenware shop Dehillerin in Paris before they agreed to sell me the knife I wanted. A unique gastronomic pilgrimage destination if you can swallow the attitude.
Copyright FXcuisine 2023 - all rights reserved.
If you do this recipe at home please let me know how it worked for you by submitting a comment or send me a picture if you can. Thanks!