Visiting Pierre Hermé's Pastry Shop in Paris
(page 2 of 2)
Home
>>
Experiences
Pierre Hermé is the king of French pastry. His tiny boutique in Paris is so successful that people stop to ask why there is queue. See what's inside!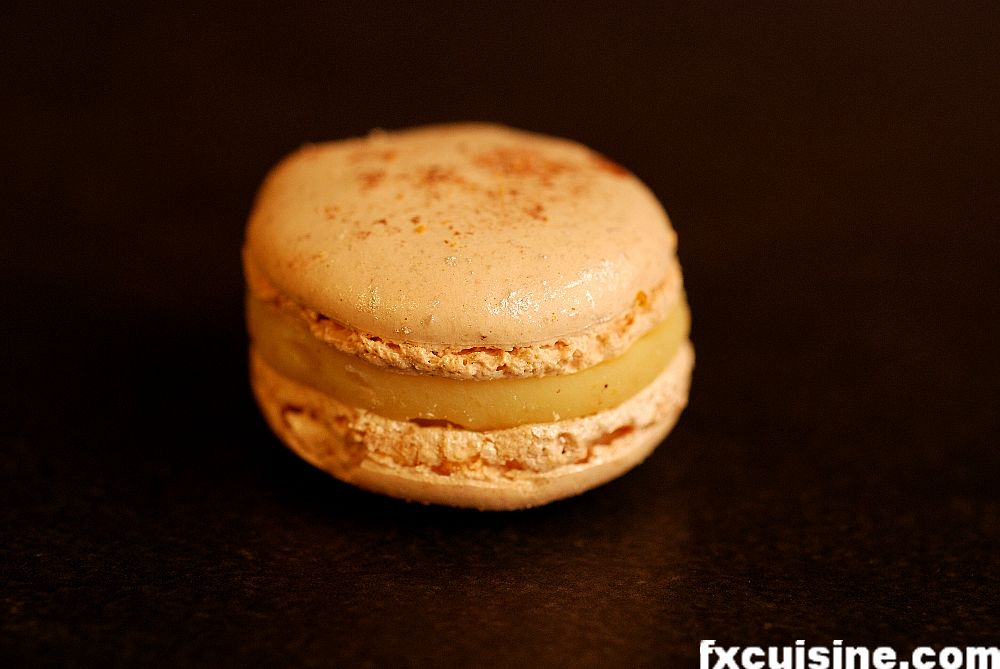 The famed white-truffle-hazelnut macaroon with lightly toasted Italian hazelnut in a thick white truffle ganache. An almost aphrodisiac combination.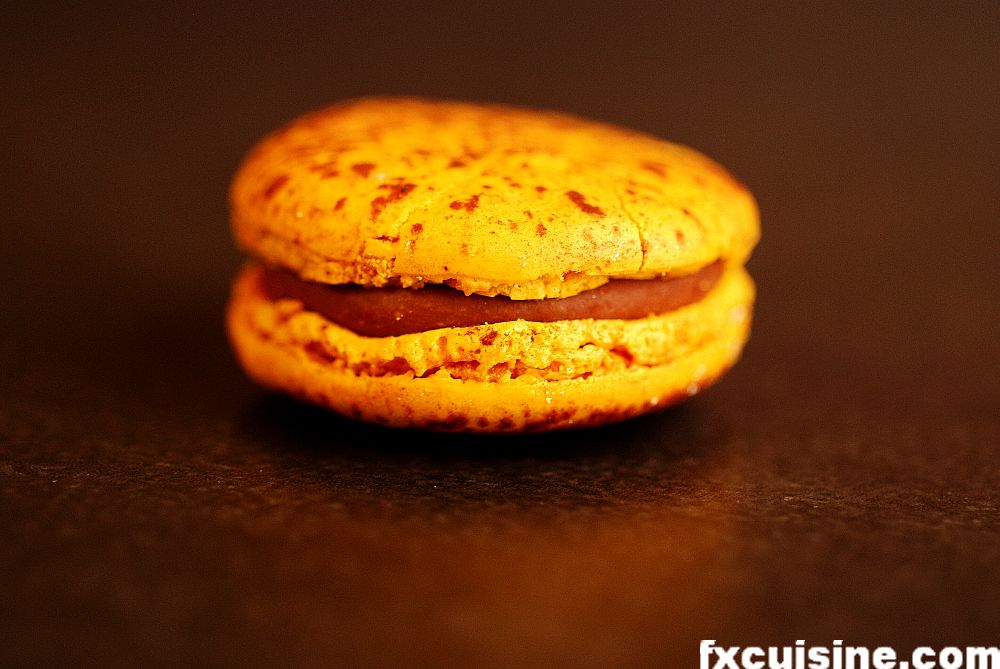 This one must be second favorite - the Passion fruit macaroon filled with milk chocolate.

You forgive everything to a shop like this. Sure, the wait is long and you wouldn't come back just for the staff's smiles. And the pastry names can be somewhat tacky 'Velvet', 'Symphony' etc ... The small booklet describing the year's collection makes for fantastic reading, complete with a very interesting interview of Pierre Hermé. But it looks like it's been done by two teenagers cooking up a fanzine in their bedroom, with an out of color 'FETISH' written in gothic on top. The reader is almost surprised the booklet doesn't sell rubber overalls. But happiness is in the pastry. You quickly forget these small false notes and rush home to feast on these delicacies.
I have all of Mr Hermé's books. If he had more telegenic looks, was less humble and spoke English, he could be a major celebrity chef overnight. But Pierre Hermé is a modest man and he does not seek celebrity. Apart from a boutique in Tokyo, he has only two tiny shops in Paris.
There is something historical about shopping at Pierre Hermé. This is a man at the top of his art. When he goes, we'll only be able to reproduce his old recipes but it's unlikely somebody will invent new ones at his level before long. I mean, most pastry chef use recipes that haven't change for a century and most bold new combinations they try just don't work.If, a century from now, somebody asks me 'What did you do in your time?' I'll answer 'I once tasted Pierre Hermé's pastry in Paris'.

Pierre Hermé
www.pierreherme.com
72 rue Bonaparte or
185 rue Vaugirard
Paris, France
Also in Tokyo at the food mart in the entrails of Isetan in Shinjuku and 3 other locations. Not as big an assortment but better service than in Paris - not a surprise.
Notes: Pierre Hermé is pronounced [py-air air-meh], not [peeeee-err her-mee]. Rue Bonaparte is named after Napoleon, seen as a hero in France. Don't try to discuss his historical merit with the French unless you want to praise him. Pierre Hermé is in the Rue Vaugirard shop and looks like two professional wrestlers but is a very nice man and a true artist.
823290 views
Related Articles

Paris' Oldest Kitchen Equipment Shop *
It took me several visits to the mythical 200-year-old professional kitchenware shop Dehillerin in Paris before they agreed to sell me the knife I wanted. A unique gastronomic pilgrimage destination if you can swallow the attitude.
Copyright FXcuisine 2023 - all rights reserved.
If you do this recipe at home please let me know how it worked for you by submitting a comment or send me a picture if you can. Thanks!