Black truffle escaoutoun
Home
>>
Recipes
This black truffle corn flour purée beats Robuchon's famous truffle potato purée any day. If you have the truffle, it's damn easy to make.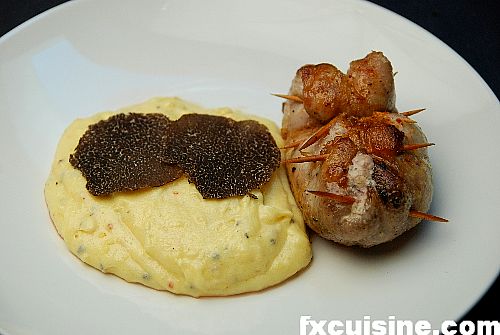 This amazing recipe comes from Hélène Darroze, a Paris-based Michelin star chef with Southwest France roots. I just bought her huge cookbook and tried this dish twice with exceptional success.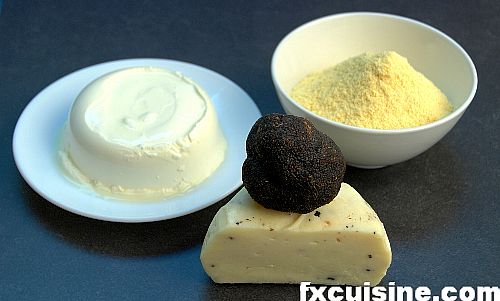 Black truffle escaoutoun
120 gr corn flour
4 dl chicken stock
250 gr mascarpone
200 gr truffle pecorino
25 gr black truffle
2 tbs heavy cream
salt, pepper
piment d'Espelette

If you don't have Piment d'Espelette, use any good quality chili flakes or even substitute with black pepper. But you must use corn flour, not polenta, for this dish. This means dust-fine polenta, like a yellow flour. I found mine in a latino grocery store. The truffle pecorino is my contribution, Mrs Darroze either uses regular Basque hard goat cheese or Vacherin Mont d'Or. Other chefs use parmesan.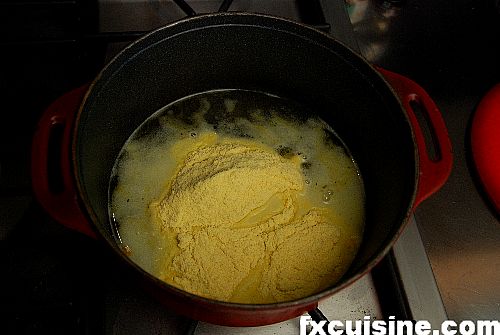 Heat the stock in a heavy-bottomed pan. Add the cornflour and mix vigorously with a whip to remove any lumps.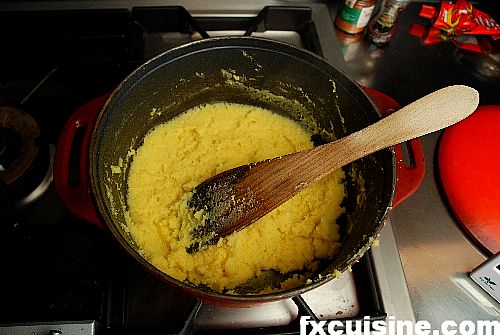 Cook on high heat for about 10 minutes, turning all the time with a wooden spoon. You will obtain a rather try, heavy paste.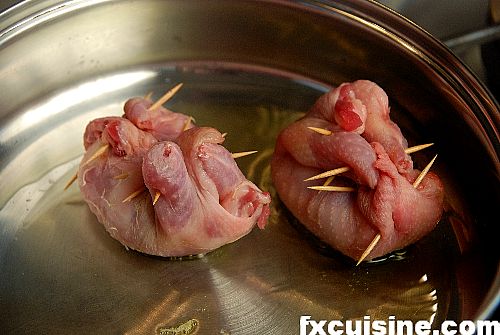 I recommend you serve this with foie gras stuffed quails. Here are mine, assembled with love and care and a bunch of toothpicks. I'm sure you can do better! After sautéing on all sides, keep the fold on top to prevent the foie gras from leaking.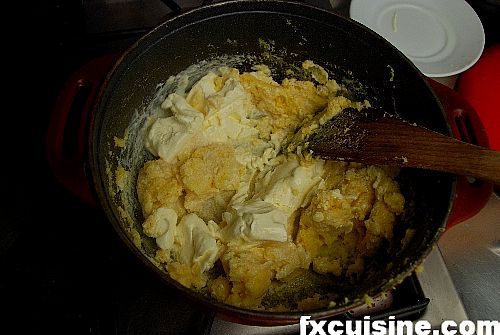 Reduce heat to low and fold in the mascarpone.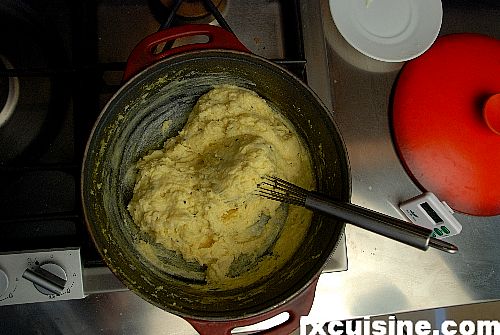 Mix vigorously with the whip until a smooth paste is obtained.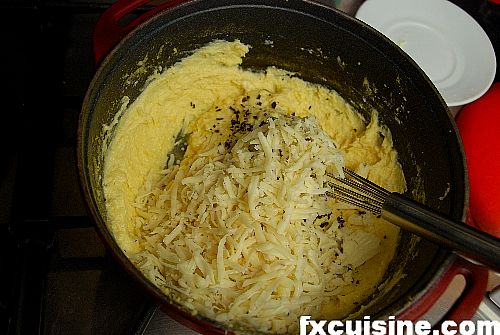 Peel the truffle and finely dice the truffle peel. Mix in along with the truffle pecorino. Mix everything, season with salt, pepper and Piment d'Espelette and cook over low heat for a further 10 minutes.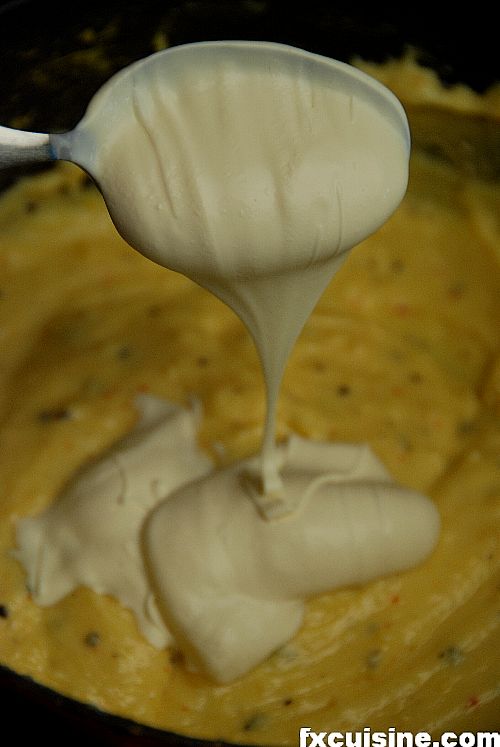 Before serving, add two tablespoons of whipped cream to lighten up the mixture and mix well. Here I used crême de Gruyère.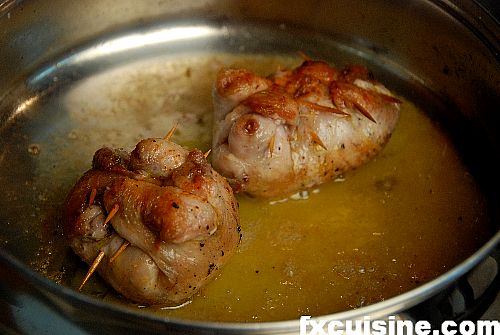 After 10-15 minutes your quails will be cooked through.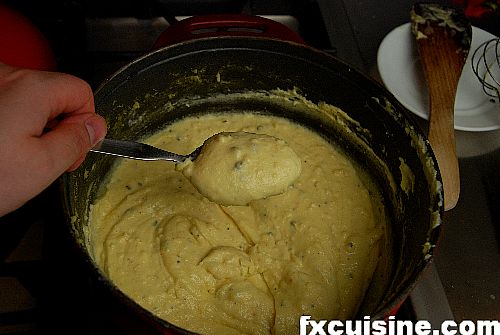 Serve a few spoonfuls of this delicious purée with your quails. Add truffle shavings on top.
Indeed there is more dairy products than polenta in this purée. Joël Robuchon's famouse black truffle potato purée uses the same trick. The potato/polenta is used to make a flavorful milk fat emulsion. Very convincing!
74093 views
Copyright FXcuisine 2023 - all rights reserved.
If you do this recipe at home please let me know how it worked for you by submitting a comment or send me a picture if you can. Thanks!