Pistachier at Len˘tre
(page 2 of 2)
Home
>>
Recipes
A pistachio-flavored little cake served with coffee in French gastronomic restaurants. If you get the pistachio paste, you can make it too.
Beat the egg whites into a foam and delicately fold in. Mix gently.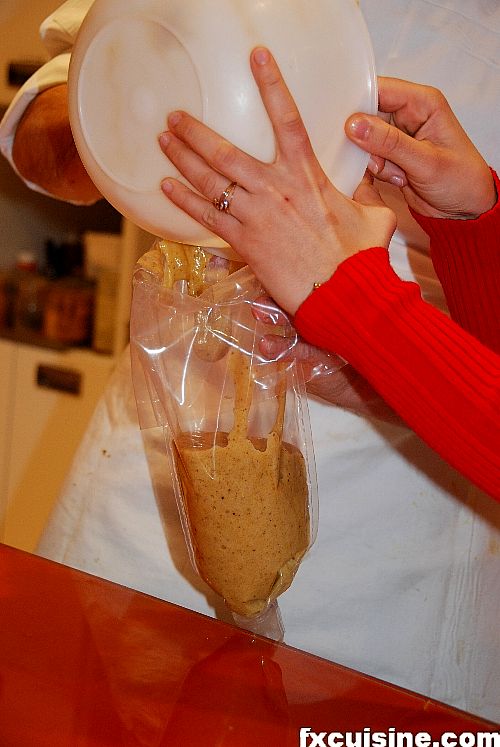 Fill a pastry bag with the mix.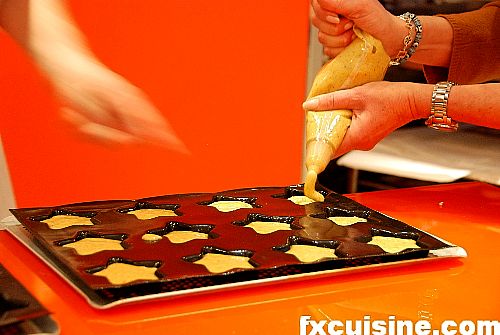 Fill a star-shaped rubber cake pan with the mix, each no more than 3/4 full. If you don't have pastry bags - I don't - then try filling the pan with a spoon and God helps you.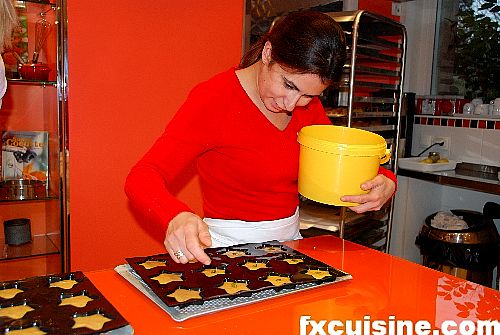 Garnish each cake with a pistachio.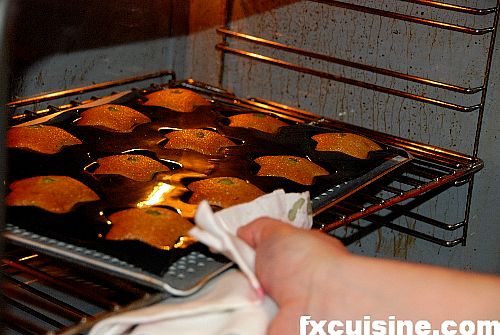 Bake at 160░C for 15 minutes. Len˘tre recommends turning the tray around at midtime to ensure the heat is bestowed evenly on the cakes.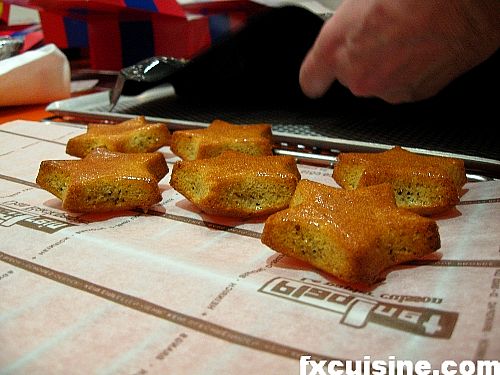 Turn out the pistachiers and let them cool, upside down until you serve. They are best served warm.
141982 views
Related Articles

A Pastry Class at the Paris Len˘tre school ***
Len˘tre offers high-end non-professional pastry classes in Paris. Are they worth the time and money? Who attends? What do you actually learn? Read my account of a Brioche and Kugelhopf class at Len˘tre's school on the Champs-ElysÚes.

Making Your Own Meringues ** Popular
Meringue is the most obvious pastry to bake when you have too many egg whites, and yet many home chefs are frightened to try homemade meringues. See how easy they are if you go by the book.

Tuiles Ó l'orange Lenotre Baking Class **
Back at the Len˘tre pastry school in Paris to make tuiles Ó l'orange - a smart tile-shaped flat cookie served with tea in gastronomic restaurants.
Copyright FXcuisine 2023 - all rights reserved.
If you do this recipe at home please let me know how it worked for you by submitting a comment or send me a picture if you can. Thanks!