My Indian Butternut Squash Soup
Home
>>
Recipes
Fresh curry leaves, ginger and coconut milk turn this butternut squash soup into a gourmet treat.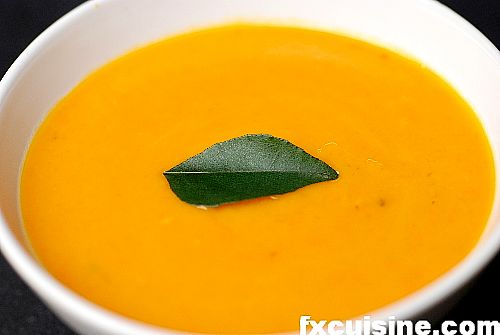 The many recipes I invent rarely make it to this blog. Most recipes are not good enough to be written down, let alone be published. And yet, from time to time, even the lamest gold diggers stumbles on a gold nugget. Here is mine, a delicious indian squash soup which I can call my own.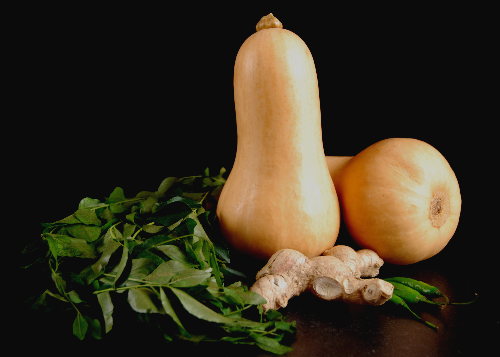 FXcuisine's Indian Butternut Squash Soup
2kg Butternut Squash with rind
12-15 fresh curry leaves
Fresh ginger
2 small onions
2 garlic cloves
1-3 green chilies
Clarified Butter or Oil
2dl coconut milk
Peppercorns
Salt

If you don't have fresh curry leaves substitute with dry curry leaves. You can buy bunches of fresh curry leaves in Indian grocery stores and freeze them. Curry leaves really have a unique flavor and are central to this soup.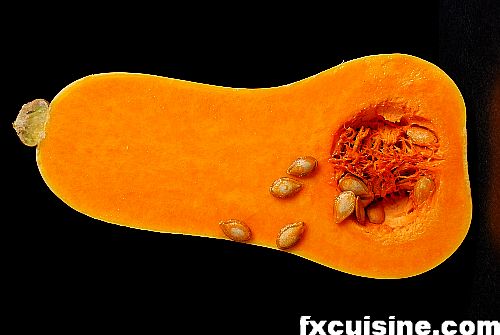 Cut butternut squashes in half lengthwise.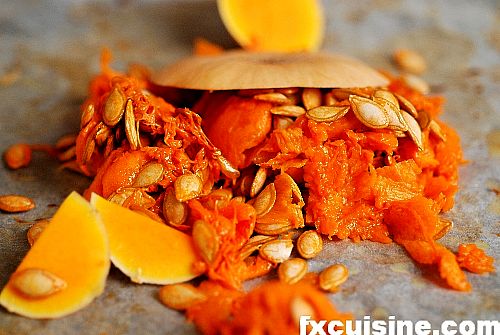 Remove the seeds and mushy pulp located in the spherical end of the squash.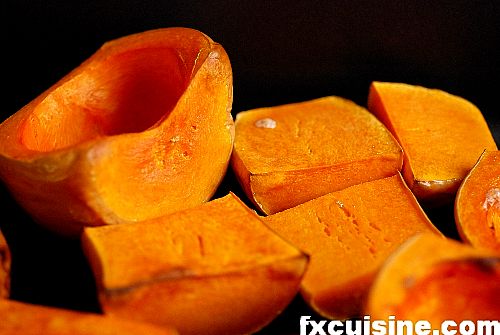 Cut each half in 3-4 pieces, leaving the rind. Put them in an oven proof dish. Bake in a medium-hot oven (180°C) until soft, about 1 hour. The baking enhances the squashes' flavor by caramelizing the flesh.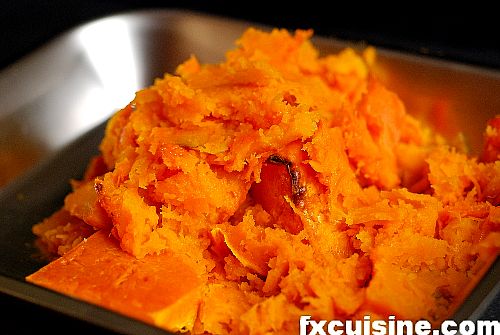 Scrape the flesh and discard the rind.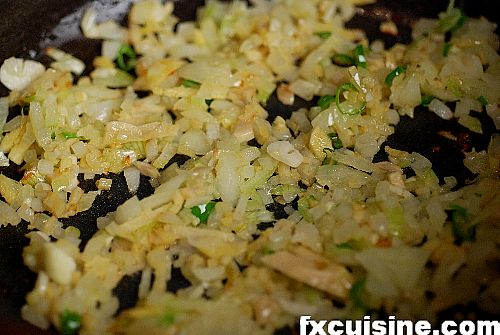 Finely dice or crush garlic, chilies, ginger and onion and fry in a large pot until light brown over medium-high heat. This process is the basis of many Indian 'curries' and gives the soup a flavor base.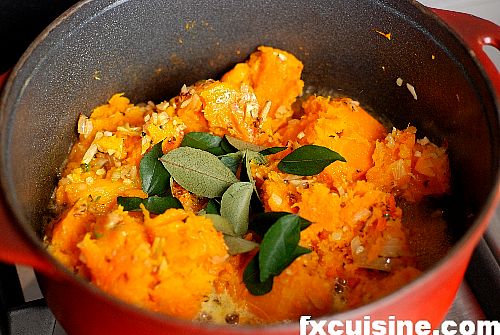 Add the squash pulp, peppercorns and curry leaves and cover with water. Boil for at least 10 minutes, adding water if too dry.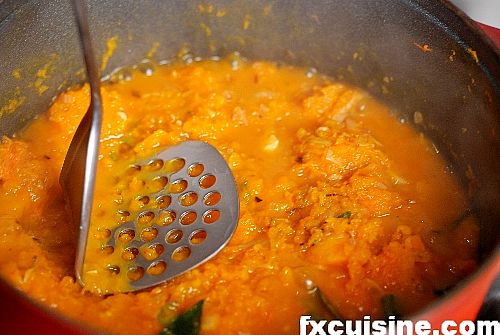 Using a potato masher, crush the squash pulp.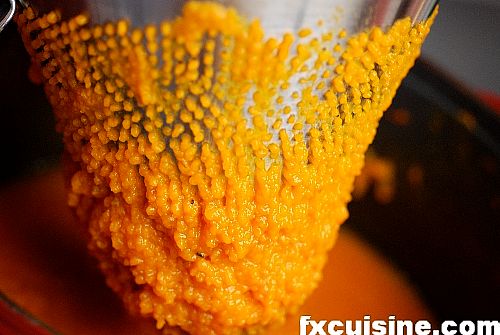 For a more delicate finish I recommend you pass the soup through a sieve or vegetable mill, but you don't need it if a rustic soup appeals to you.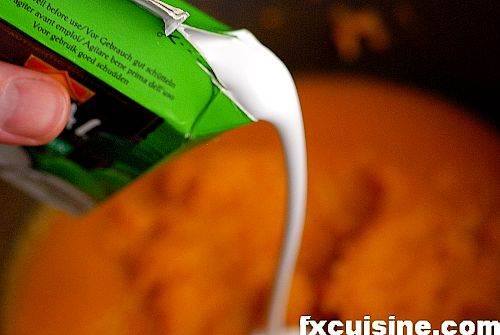 Add the coconut milk. You could substitute with cream although you'd miss the coconut's beautiful fragrance.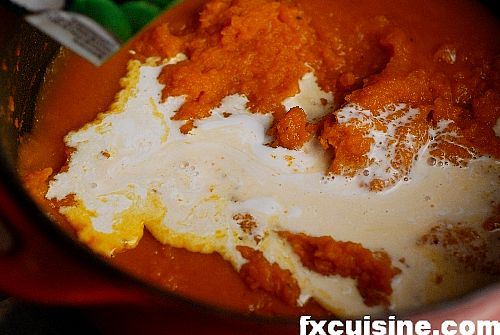 Mix well, taste and add salt, pepper or ginger juice as needed.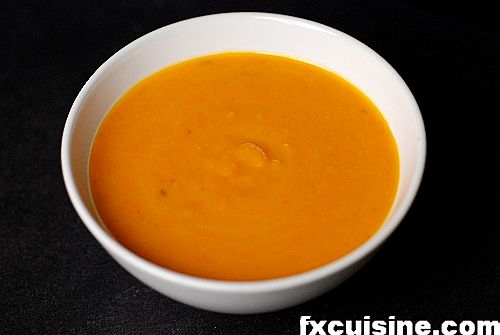 Serve with naans and a few fresh curry leaves on top. A most amazing soup indeed.

146889 views
Copyright FXcuisine 2023 - all rights reserved.
If you do this recipe at home please let me know how it worked for you by submitting a comment or send me a picture if you can. Thanks!