Successful Gougères
(page 2 of 2)
Home
>>
Recipes
These bloated
crispy cheese balloons
are so successful at parties you can't bake them fast enough. See how easy they are to make.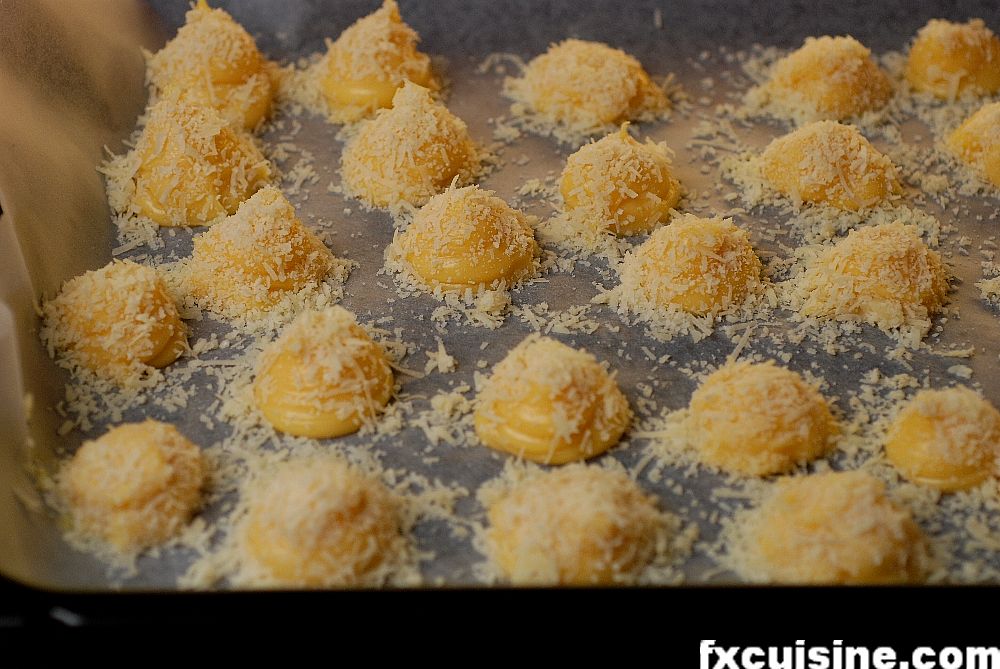 Sprinkle whatever cheese you have left on top. Try to cover the entire surface of each gougère with grated cheese.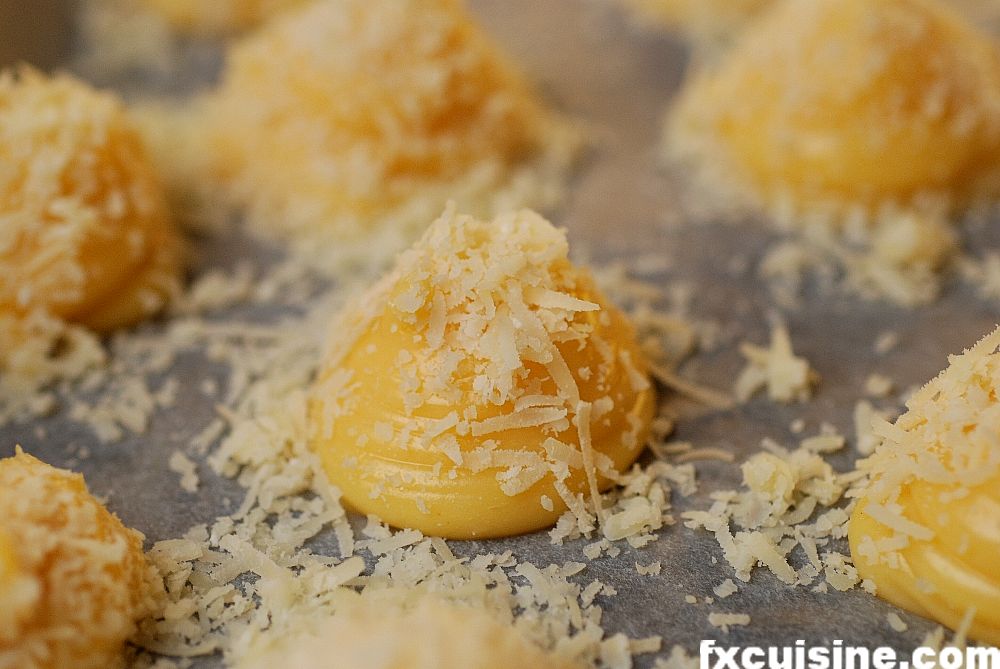 Just sprinkle the cheese all over the tray and then use a spoon or your fingers to make the cheese that fell between gougères stick to their sides. Don't worry if some cheese remains on the parchment.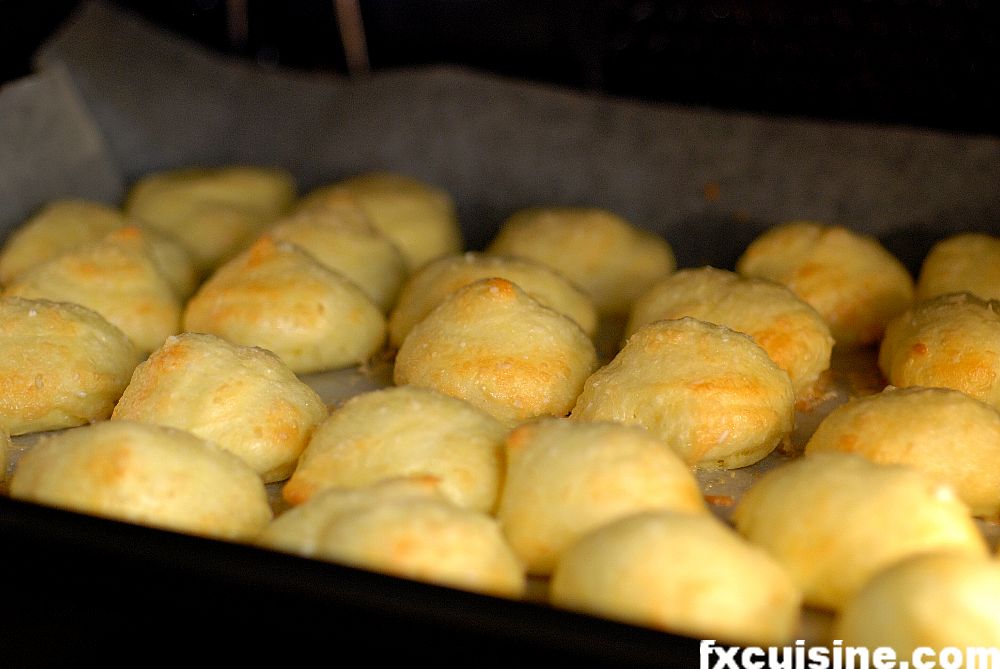 Bake the gougères at 200°C for about 15-18 minutes or until they become nicely tanned.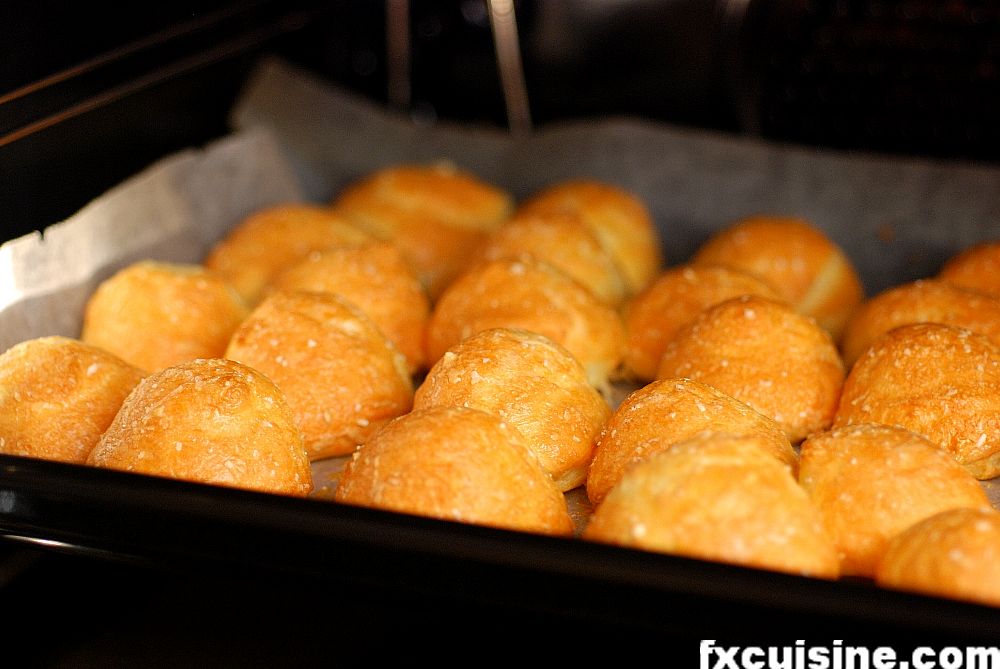 When they look like the picture above, increase oven temperature to the maximum. I set my oven for Grill - 250°C.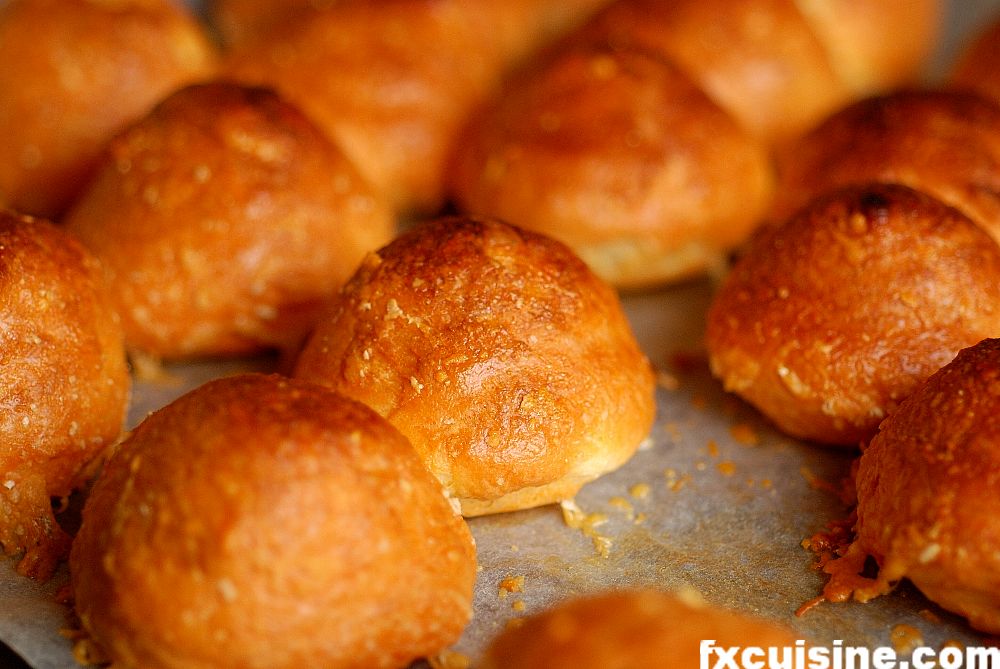 Stay next to the oven and watch your gougère turn brown. This intense heat gives them a crispier and tastier crust, but they can withstand it only for a few minutes before burning, so watch out.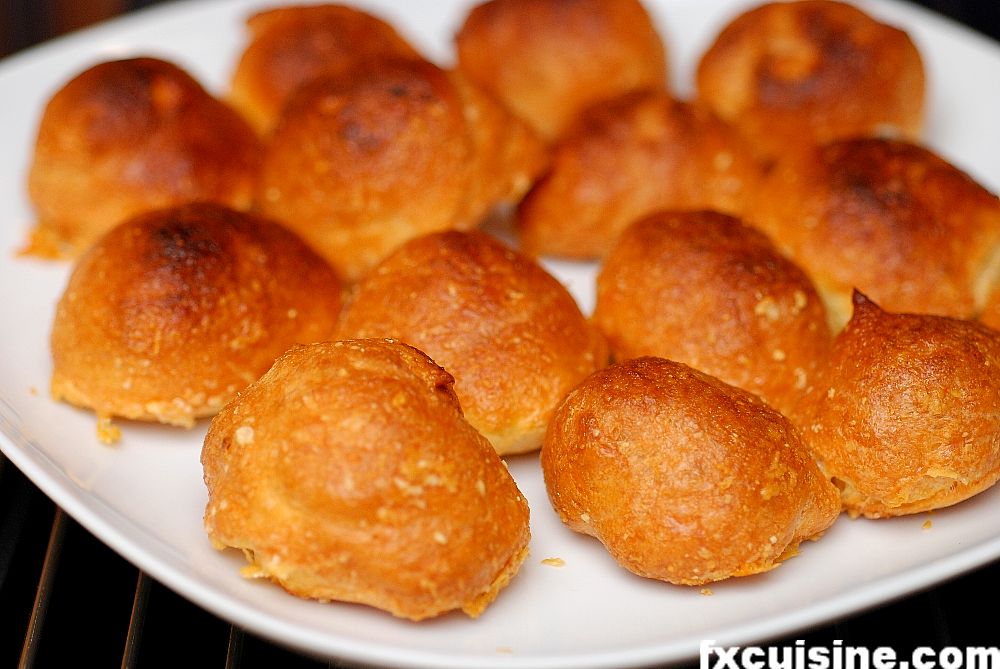 Serve the gougères piping hot. Your little balls of dough have turned into large empty balls of crispy cheese crust with a whiff of hot Gruyère steam inside. Amazing!
Watch your guest ransack the plate and eating one after the other until there is nothing left.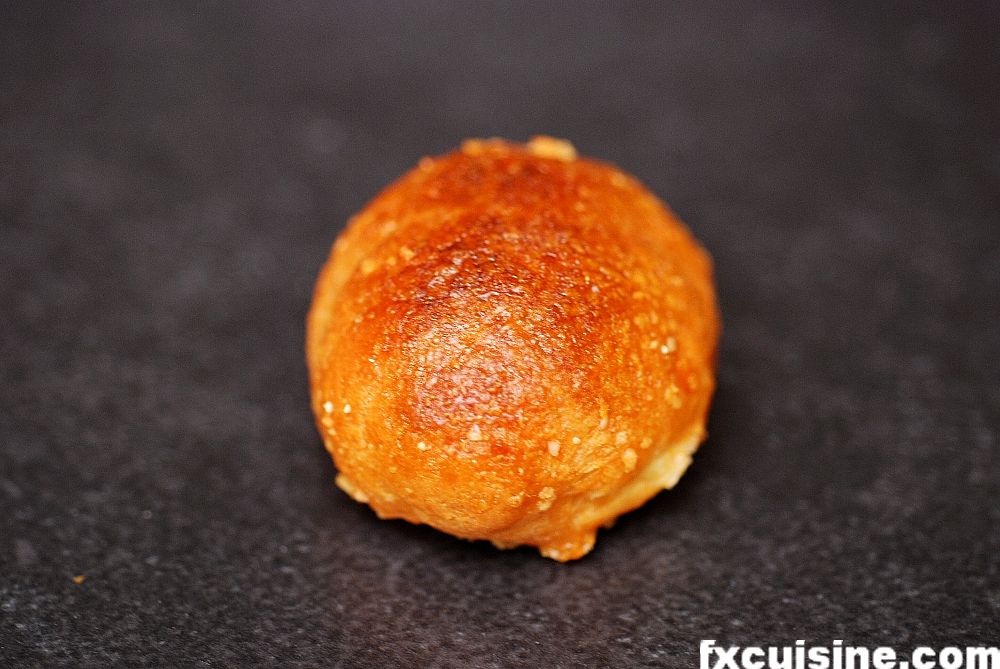 Unfortunately, you cannot really prepare gougères in advance. But the dough takes only about 10 minutes to prepare.
Old gougères lose their crispiness and the dough just doesn't preserve in the fridge. This reminds me of my first gougère, in the picturesque village of Vézelay in Burgundy, where Saint Bernard preached the first Crusade. In a small bakery I saw lines of gougères and, having never tasted them, I wondered if they were any good. So I asked the lady if the gougères had been made today 'Elles sont d'aujourd'hui, vos gougères?'. She looked at me for a moment, then answered sharply 'Mais non Monsieur, pensez-vous, elles sont de l'avant-veille.' - 'No Mister, what do you think, they are from the day before.'. I decided against the gougères and upon exiting the shop I heard her rumbling 'Pas fraîches mes gougères, pas fraîches mes gougères, non mais des fois!' - 'Not fresh, my gougères! My gougères not fresh! Who the hell do they think they are!'.
484530 views
Related Articles

Sainte-Maure Goat Cheese Feuilleté ***
Use these intriguing cylindrical ash-colored French goat cheeses to make delicious puff pastry appetizers. A traditional French recipe.
Copyright FXcuisine 2023 - all rights reserved.
If you do this recipe at home please let me know how it worked for you by submitting a comment or send me a picture if you can. Thanks!