Homemade Pistachio Paste
(page 2 of 2)
Home
>>
Tools & Ingredients
Pistachio paste is used to flavor ice creams, pastries or custards. Yesterday, I made my own from scratch using Pierre Hermé's instructions. Amazing!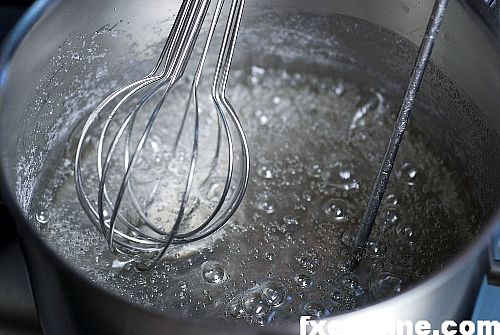 In a saucepan mix 7 grams (0.7 dl) water with 250 gr
sugar
(
photo
). Use a copper bowl or heavy bottomed saucepan or mix constantly to avoid sugar burning on hotspots (
photo
). Heat until the temperature reaches 121 C°.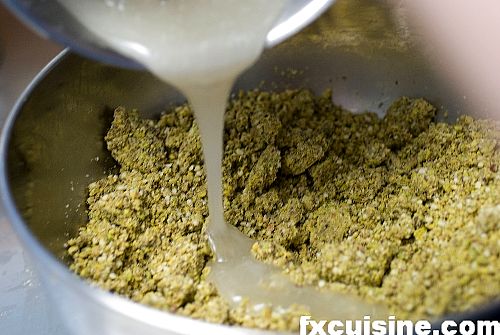 Pour the scalding hot sugar over the pistachio paste and mix in quickly to prevent crystallization.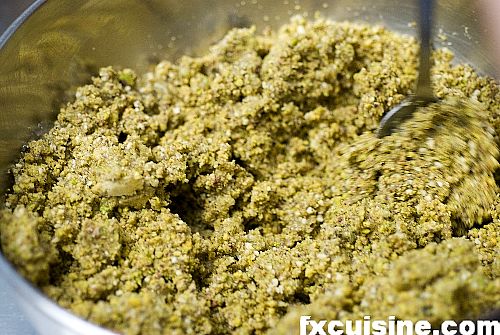 We are drawing near to completion when the paste starts to look like baklava offal.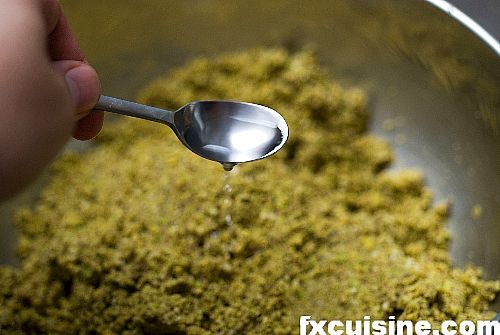 Carefully add
one teaspoon water at a time
and mix thoroughly until you obtain a marzipan-like texture. Do not use too much water!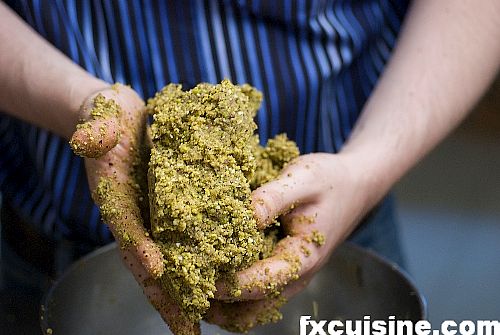 Knead well with both hands (
photo
) to get a smooth, homogeneous mixture.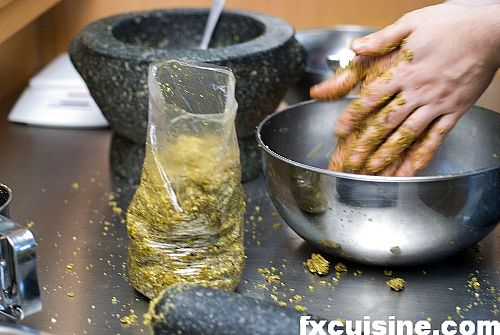 Store in a
plastic bag
and
freeze
for best preservation.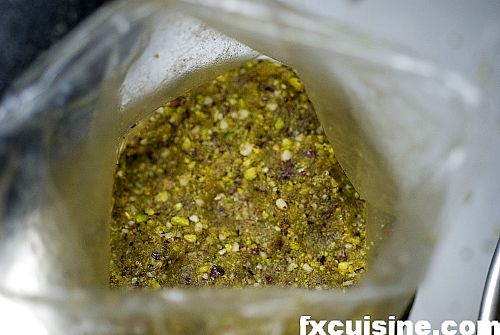 This is a rather coarse and rustic pistachio paste, but extremely tasty and great fun to make. I think with a sieve and some more work at the pestle you can get a finer texture if desired.
539455 views
Copyright FXcuisine 2022 - all rights reserved.
If you do this recipe at home please let me know how it worked for you by submitting a comment or send me a picture if you can. Thanks!