Japanese Green Tea
Home
>>
Experiences
I am back from Japan with a first article about green tea in Tokyo.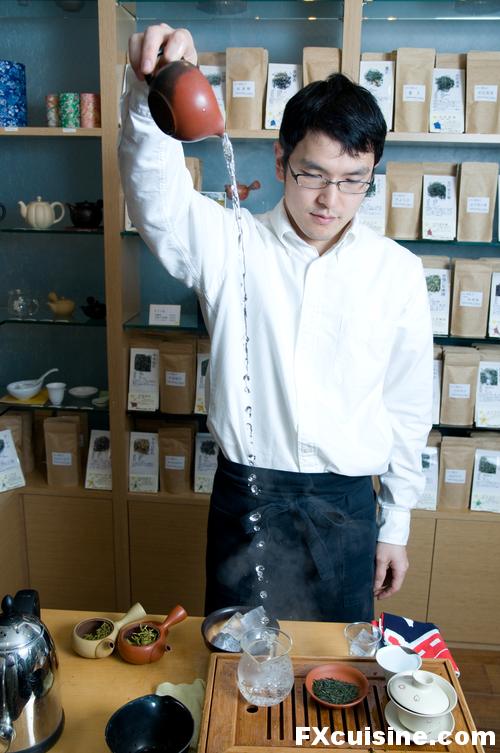 I know a lot about Chinese tea but very little about Japanese tea. How many times did the Japanese borrow an idea from their continental neighors and turn it into perfection? That's what I wanted to find out - could high class Japanese tea taste even better than top Chinese Oolongs or Pu-Erh? Paul and Junko, two of my precious little Japanese friends, recommended I visit Cha Cha Noma in Tokyo for an introduction in high quality Japanese gourmet tea.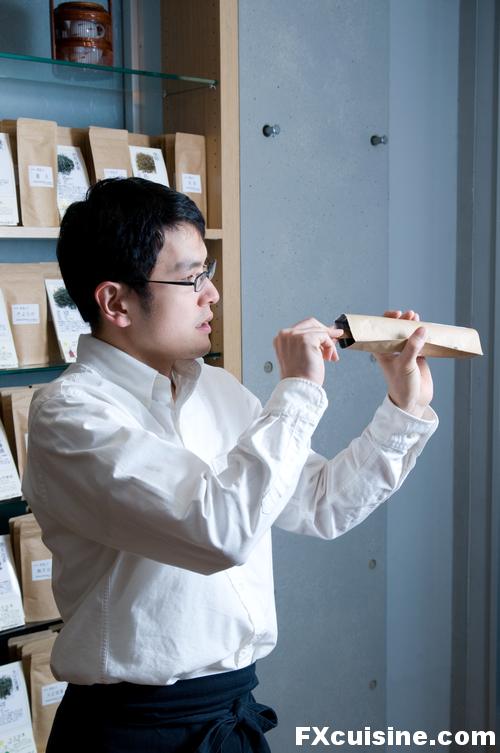 We were welcomed by one of the youthful tea waiters who showed us a long list of Japanese green teas, each adorned with a multidimensional graph to gauge its taste on various dimensions.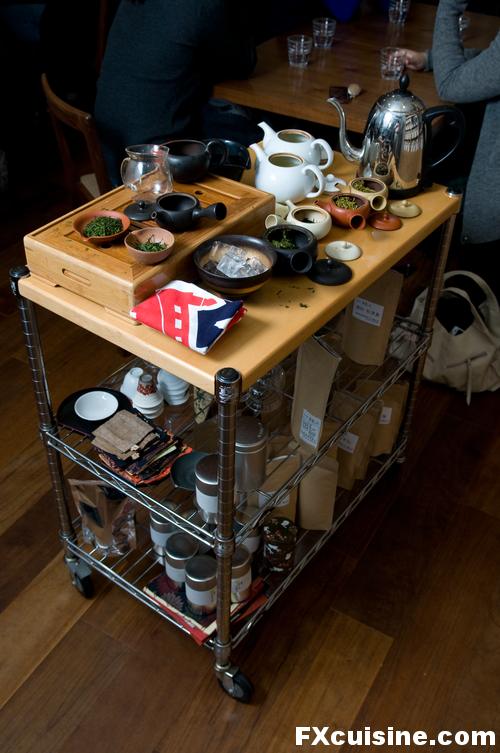 After we ordered, he came back with an impressive cart with all the gear he uses to perform his craft in front of clients....
I ordered iced green tea, expecting to receive some tall glass like in Japanese fast food joints. Instead the tea waiter starts his dance, warming the cup, then pouring a handful of delicate, brittle tea leaves in a zhong.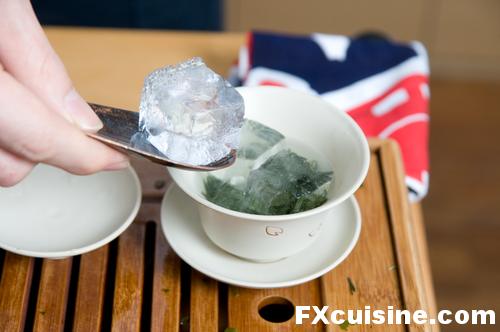 We are way beyond Lipton here, with the minuscule tea leaves steeped in a minuscule amount of hot water before being covered in ice cubes. The result is intensely bitter with a highly complex leafy taste. A really interesting taste although it would have benefitted from a little sugar in my eyes. But pull out a bag of sugar in a fine tea shop in Japan or China and you'll end up in the wontons just like if you had put ice cubes in a glass of Bordeaux in France.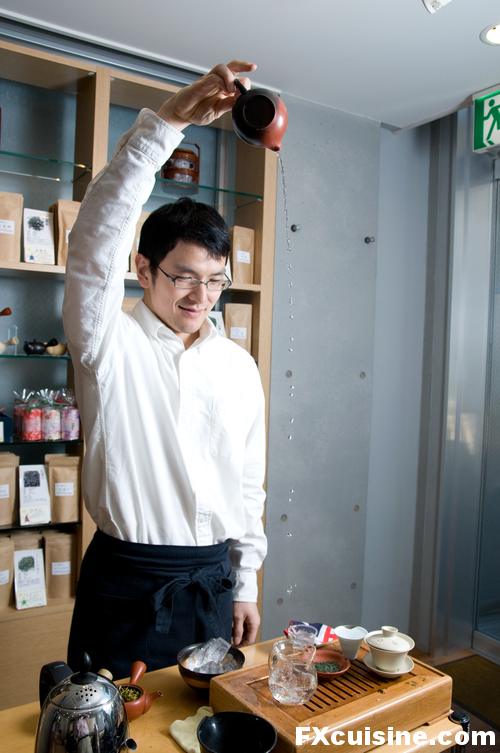 Proper tea is done in petite cups and pots. Washing them in hot water is essential in controlling the temperature, but these guys take it to a whole new level - what's Japanese for tea juggling?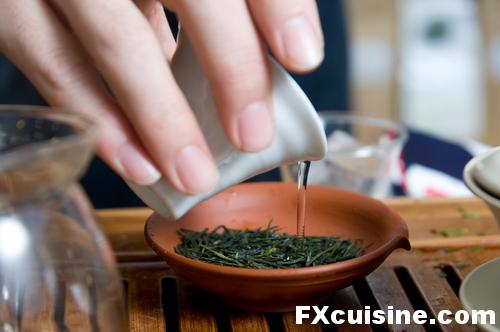 I discover that the second green tea I ordered is served by the teaspoon - literally. The tea waiter places the tea leaves in a small saucer, then wets the leaves with a trickle of water and serves you about 2 teaspoons worth of tea in a small glass. Amazing tea, for sure, but not the one to order if thirst-quenching is a priority. But I'll admit that among all the things I've done for you guys, my beloved readers, this was a refreshing break from the more caloricious episodes.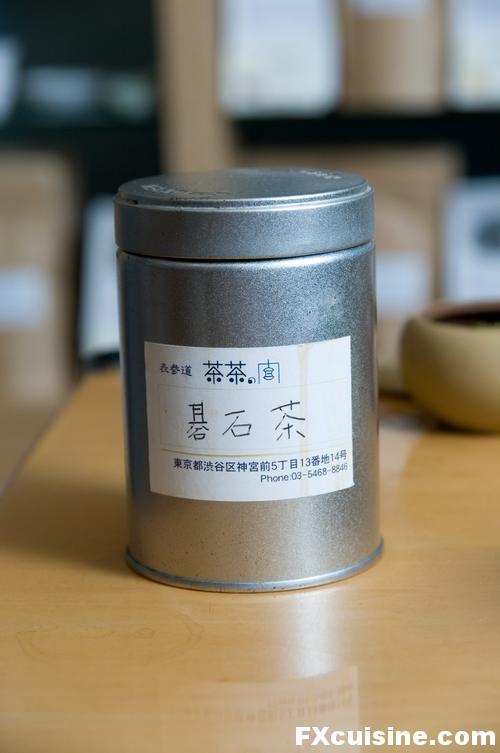 For the more adventurous, the shop provides a Japanese pickled tea that will bring you back from the dead 10 times out of 10. But as soon as you swallow, you'll wish you stayed dead. Similar to Burmese Lahpet, with a touch of that elusive smell of sauerkraut you'd have forgotten all summer long in the rear of your car.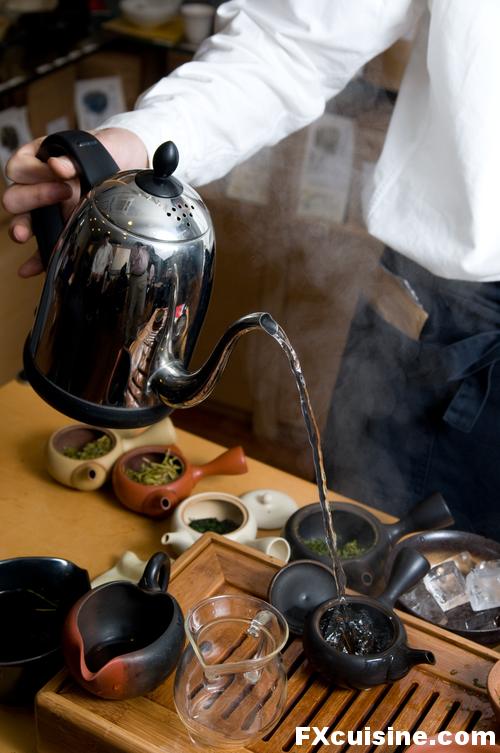 In America, before serving me such a tea, they would have made me sign a consent release form the length of Dante's Divine Comedy. But this is Japan, a country of simple elegance and impeccable manners. The gentleman retrieves a black teapot and proceeds to warm it up with hot water, ...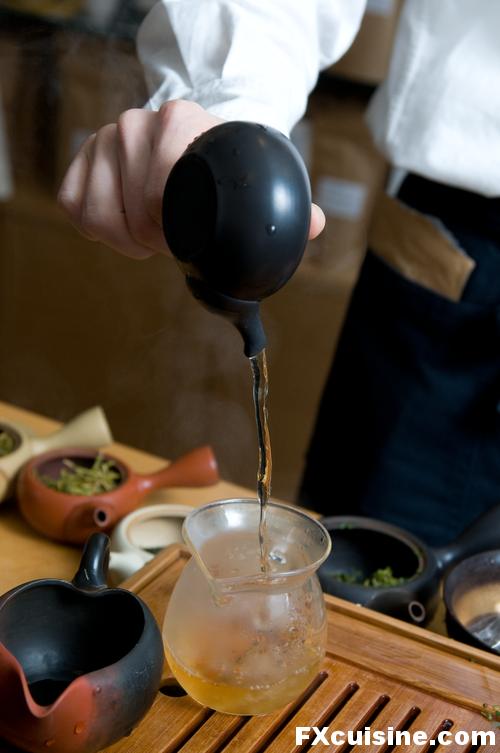 ... then steeps the leaves for a few seconds to cleanse them, then steeps them again, by which time yours truly is increasingly looking at his watch and moving, inches by inches, towards the exit.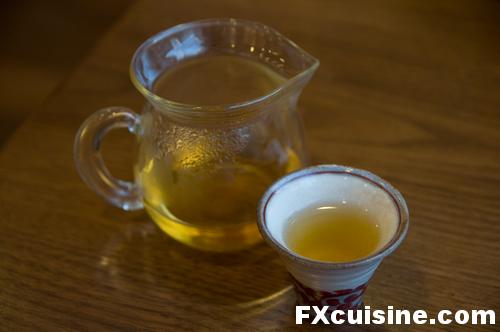 But they catch me before I escape and finally, under the pleasantly distant gaze of the shopping attendants, I took a sip. Vinegary, but not overly unpleasant. Might work fine with a salama da sugo perhaps.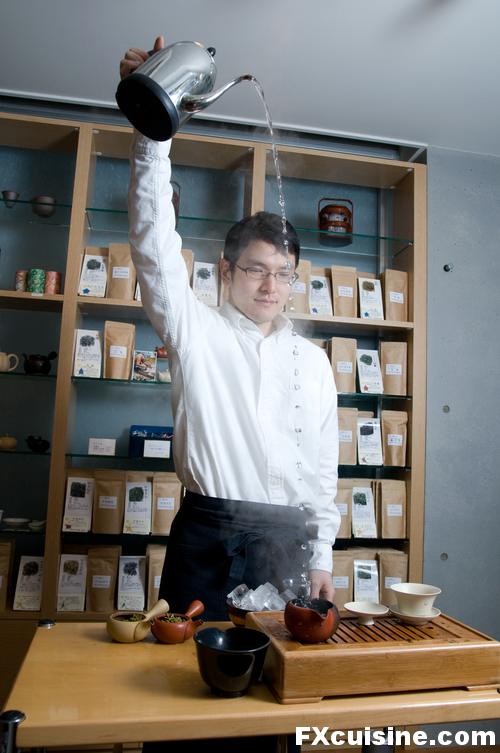 I very much recommend a visit to this shop, located in a nondesript building close to a rather posh shopping area in Tokyo. The day I visited, the shop seemed to do most of its business with luscious giant green tea ice creams served to hordes of lively Japanese high school girls who did not seem to have come to ponder the intricacies of Maccha tea.
Cha Cha Noma
www.chachanoma.com
Subway: Omotesando
5-13-14 Jingu-mae, Shibuya-ku, Tokyo
Tel: 03-5468-8846
226184 views
Related Articles

A Soba Noodles Class in Tokyo * Popular
My private lesson at the Soba Academy in Tokyo to make these Japanese buckwheat noodles from scratch.
Copyright FXcuisine 2023 - all rights reserved.
If you do this recipe at home please let me know how it worked for you by submitting a comment or send me a picture if you can. Thanks!