Moldavian Pig Slaughter
(page 2 of 2)
Home
>>
Experiences
A friend brought me back pictures of a Moldavian family slaugthering a pig at home much like it was done all over Europe 100 year ago. Not for the faint-hearted.
Start removing the intestines.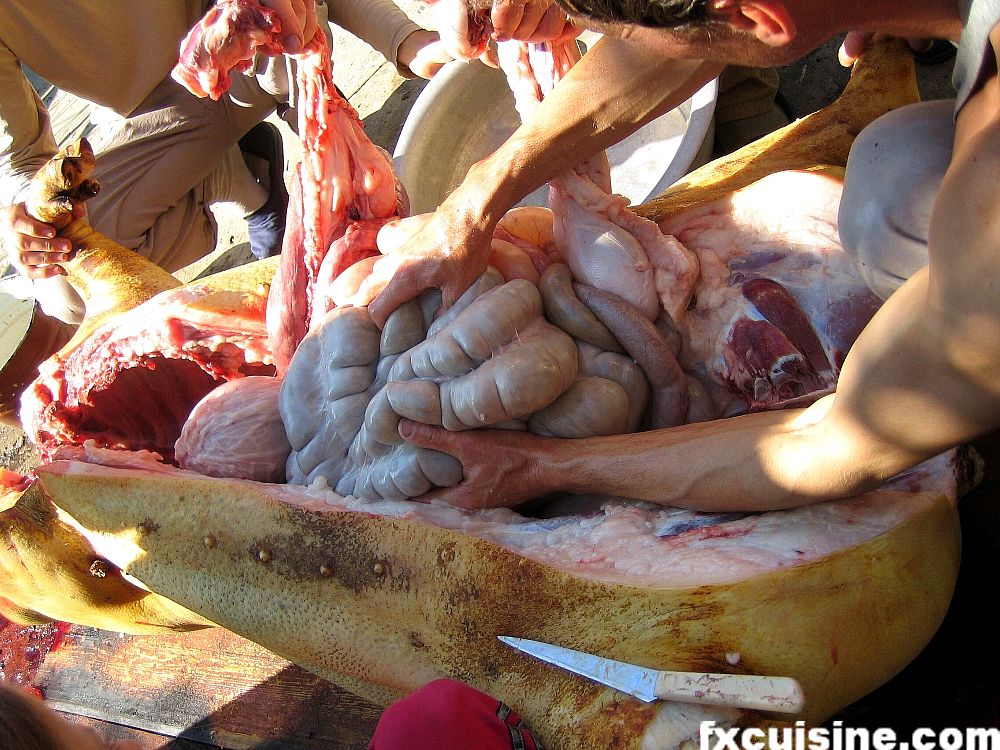 Let's not shy away from the difficult bit - tying the pig's anus so that the intestines don't spill all over the courtyard. If you feel this sounds a bit horrific, I agree but people executed by poison in American prisons are also fit with an anal cork for the exact same reason, so if you are for the death penalty and do eat pig, you cannot afford to be shocked.
A bucket for the fat (left) and one for the guts (right).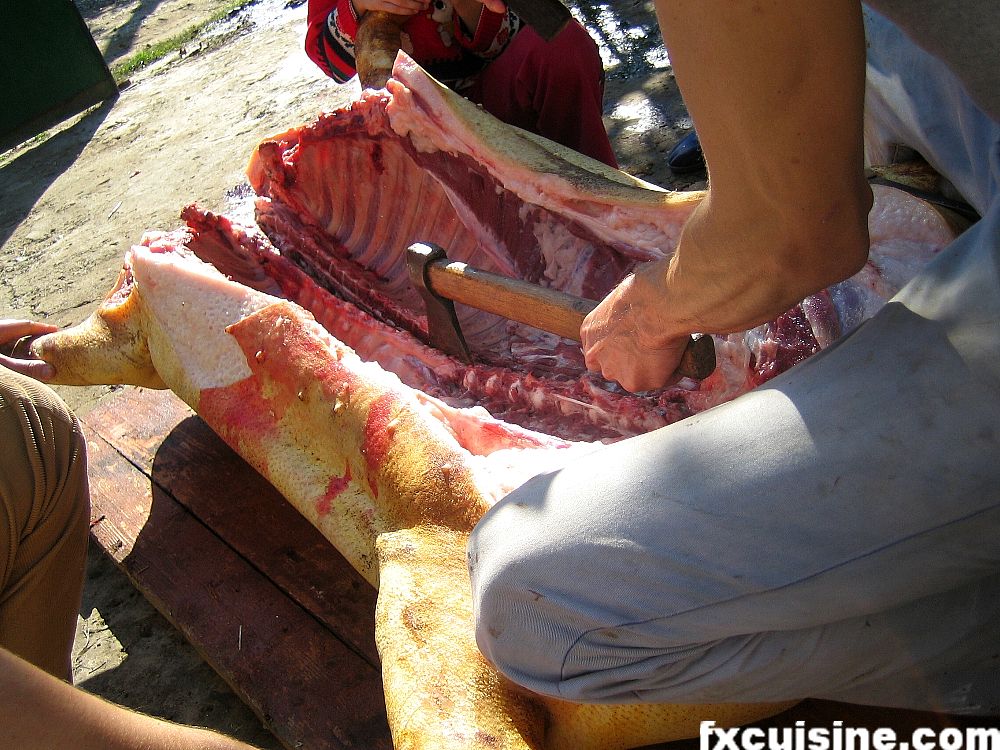 A Moldavian with an axe starts splitting the carcass in two ...
... until two usables slabs of meat are obtained.
Slabs of fat are cut up in squares, salted and stored in jars. Out of parsimony and respect for the pig and the work entailed, the idea of these pig slaughtering rituals is not to lose one bit. In my Swiss canton of Valais, people used to say Dans le cochon, tout est bon, 'in a pig you can eat everything'.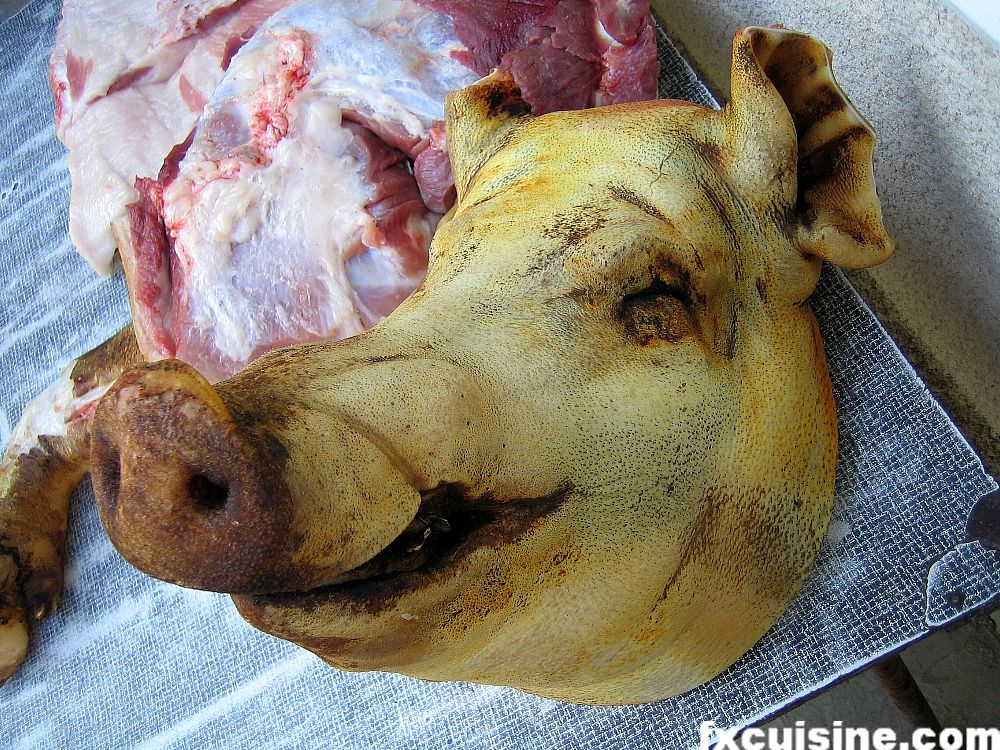 The pig's head can be used for sausages, pâtés or soups. I remember helping my uncle out preparing soup for 80 people at his house and he asked me to peel a pig's head. I couldn't!
This pig didn't drink. The healty liver is removed from the bile bladder with great care. If you pierce this organ, it would ruin the rest of the meat with a vile green bitter liquid - bile.
All in a days's work - the end product ready to be salted and dried.
Here are three dishes made right after the slaughter to use up the guts. A blood sausage (left), Moldavian haggish (center) and a stew of other organs (right).
One final word - I did not enjoy writing this article nor looking at the pictures. But I do eat pig regularly and all over the world, people slaughter animals in their homes, pigs, lambs or cows. This is part of the meat-eating diet and to understand traditional recipes, who often call on offal, you need to understand slaughtering. For those who would want to write abusive comments about this please first check that you never have eaten any meat, because meat comes from the exact same process shown on this page, and most of the world's butchery animals are not free to roam outside before ending up on your table.
682340 views
Copyright FXcuisine 2023 - all rights reserved.
If you do this recipe at home please let me know how it worked for you by submitting a comment or send me a picture if you can. Thanks!