Pasta ncasciata
Home
>>
Recipes
Uber-cult baked Sicilian pasta very rarely seen outside the island. Eating it off your computer screen is calorie-free.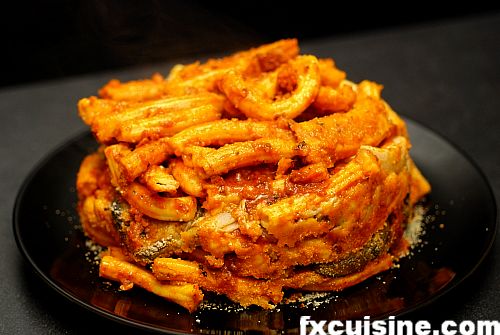 Pasta n'casciata [enkashiatah] - pressed pasta - is one of those Sicilian dishes of cult standing that are almost unknown outside Italy. In essence, it is macaroni with meatballs in ragł sauce, with sliced harb-boiled eggs, grated pecorino, fried eggplants and garlic. This is gorgeous pasta already but the real kick comes when you bake it in the oven until the pasta becomes crispy all around. This is just insane - layers upon layers of happiness. And all with relatively inexpensive ingredients and some work.
This dish enjoys cult status in Sicily and, as always, has been enshrined in a book by Andrea Camilleri, Italy's most popular living writer. In Terracotta Dog, police detective Montalbano arrives and sees 'in the oven sat enthroned a dish with four portions of pasta ncasciata, a dish worthy of the Olymp. He ate two portions.'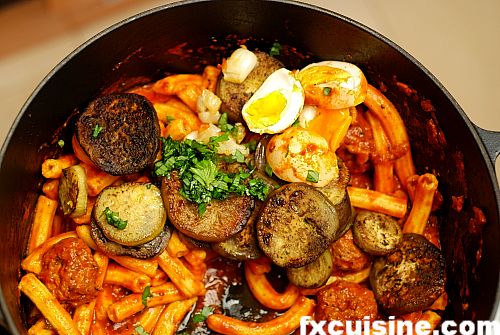 Pasta n'casciata
As a main course for 4
Quantities are approximate, as always in Italian cuisine
2 eggplants
4 eggs (try to buy good eggs)
4 garlic cloves
1 bunch basil
Meatballs in ragł (ready my illustrated recipe) made with 300gr/0.6lbs meat
1kg/2 lbs macaronis
100gr caciocavallo
Breadcrumbs
Start by preparing the meatballs and ragł. You could do this the day before for a simple pasta with meatballs dish and use the extra quantity for pasta n'casciata.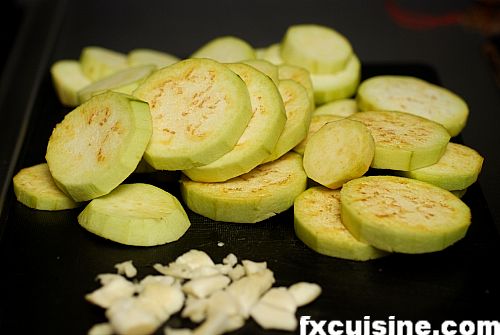 Slice the eggplants and fry them like a sicilian mama.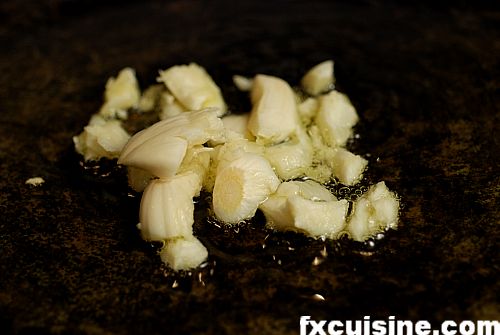 Here I did it by first frying crushed garlic in olive oil ...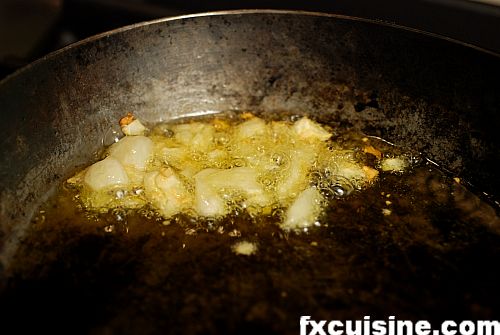 ... until the garlic started to turn brown. Then fry the eggplants.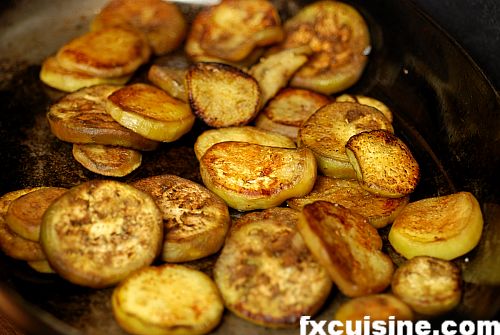 Please read the article How to fry an eggplant like a sicilian mama for the traditional and best way to do it. Note that the fried garlic is an addition welcome by most Sicilian food aficionados. You could also add the garlic in the ragł.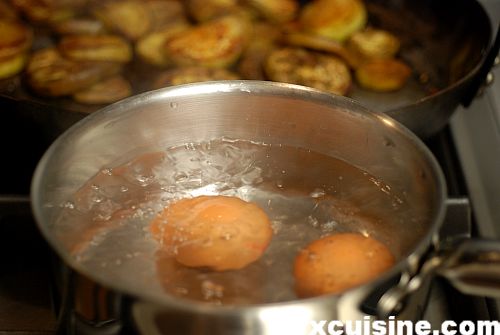 Hard boil your eggs, then shell them and slice them in thick slices.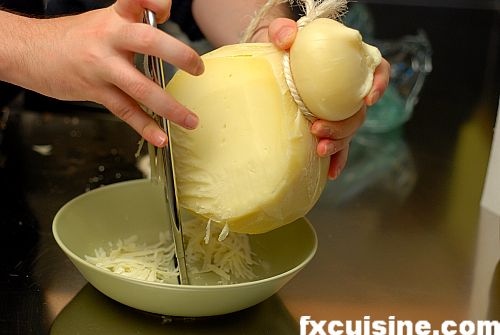 Grate the caciocavallo. If you can't find this very typical south Italian cheese, you can replace it with pecorino or even parmesan. Of course each will impart your dish a different flavor, but it takes a really special chef to cook a bad dish with such equally good ingredients.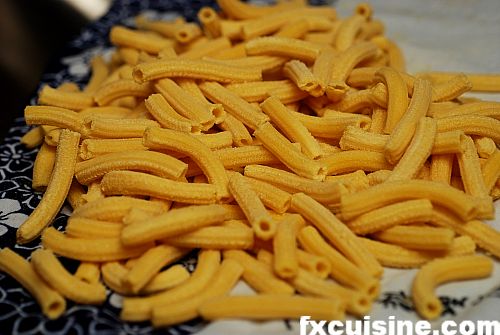 ...