Swiss Pepperballs
Home
>>
Recipes
No need to be nuts about pepper to enjoy these amazing pepper-flavored gingerbreads. Hugely popular in my parts of the Alps!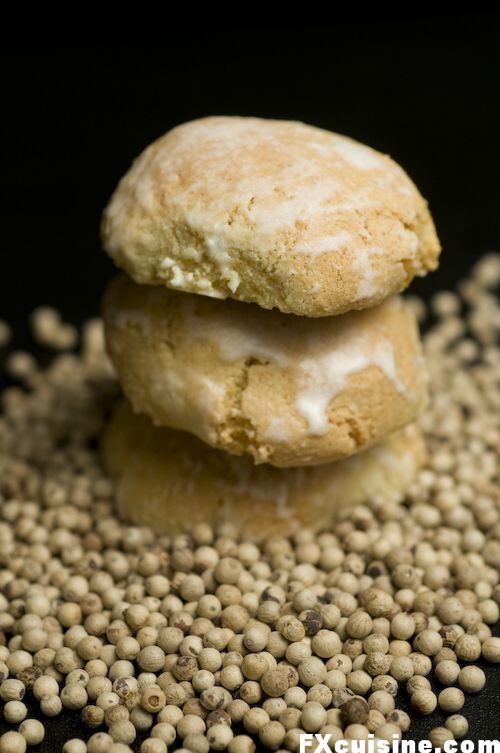 Here are some of the most popular cookies in the Swiss-German-speaking part of Switzerland - gingerbread balls flavored with white pepper - a real treat.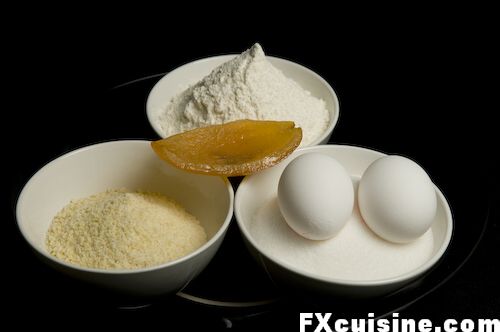 Pfäffernüss [pfay fair nuss] Peppernuts
250 grams / 0.5 lbs sugar
2 large eggs
30 grams / 1 oz candied orange
75 grams / 2 oz ground almonds
1 tsp cinammon
1 pinch ground clove
1 pinch nutmeg
1 pinch white pepper
1 pinch baking powder
250gr / 0.5 lb flour
100gr / 3 oz confectioner's sugar
A few drops lemon juice Some people include cardamom powder, candied lemon and walnuts as well.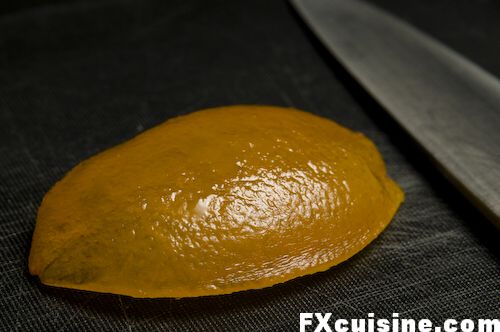 I bought candied orange from G. Detout in Paris, but you can find them in many confectionery shops across the world.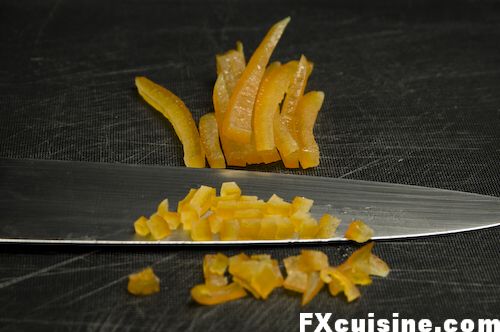 Slice lengthwise witha sharp knife ...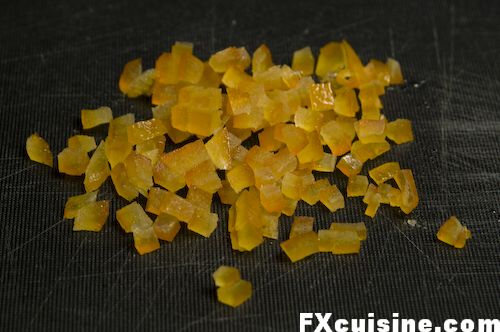 ... then crosswise.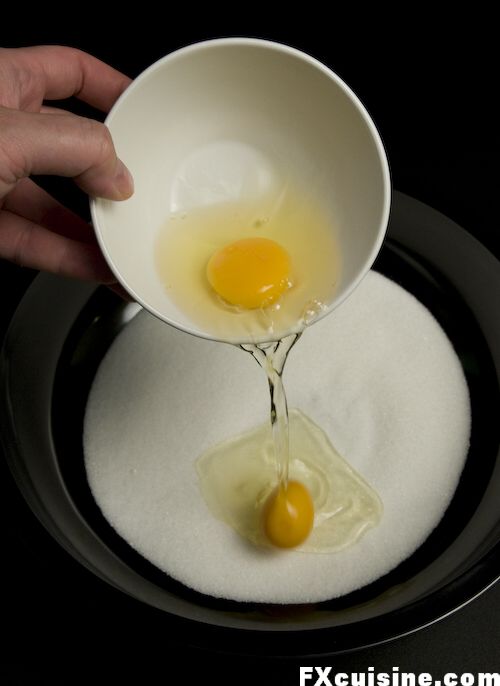 Combine the eggs with the sugar in a large bowl...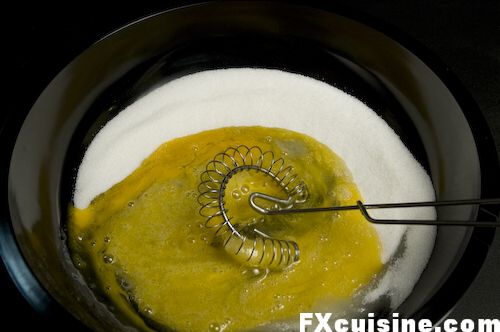 ... then whisk until fluffy and thoroughly mixed.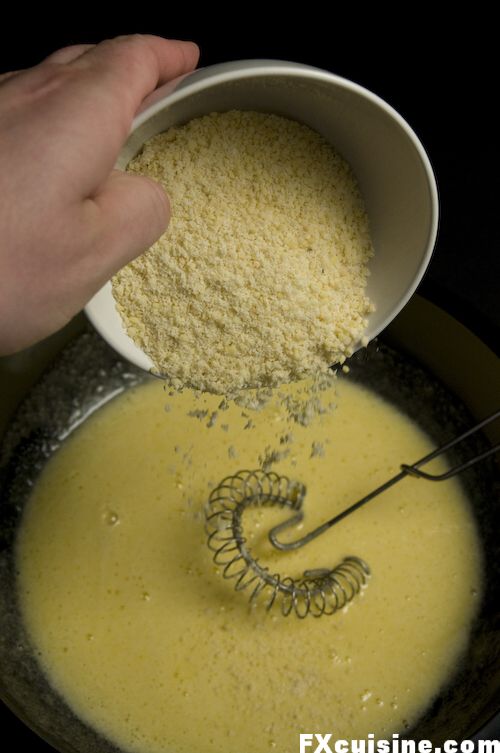 When the sugar-egg alliance starts turning white, add the ground almonds...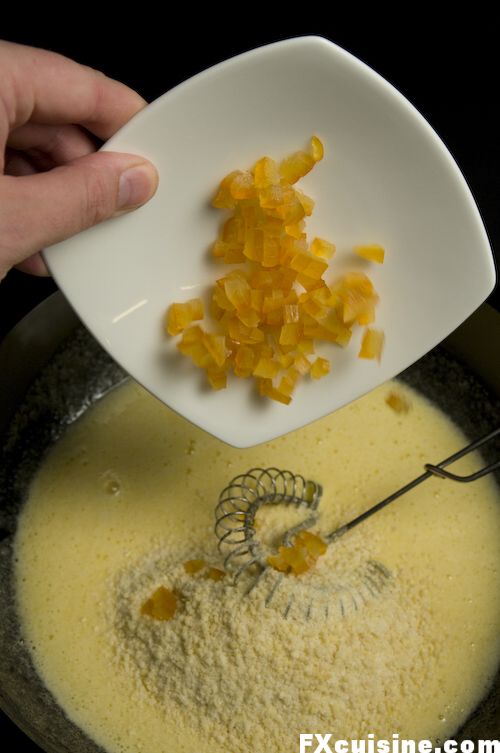 ... then the candied orange.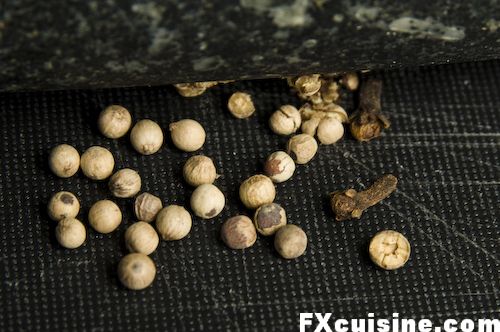 Grind the spices to a fine powder...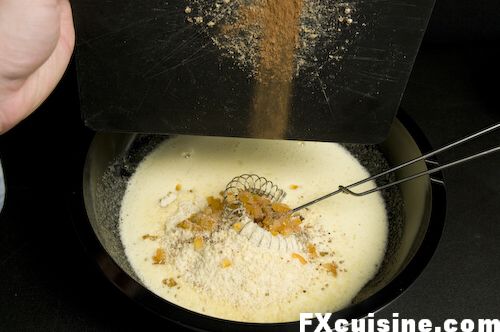 ... and add them to the dough.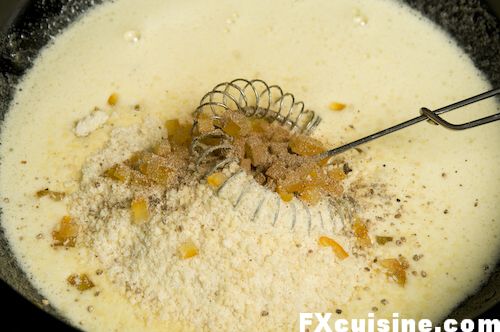 Use a whisk ...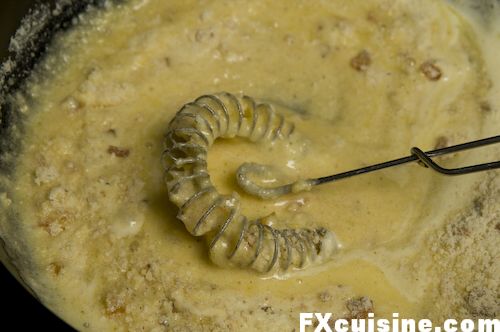 to mix the ingredients.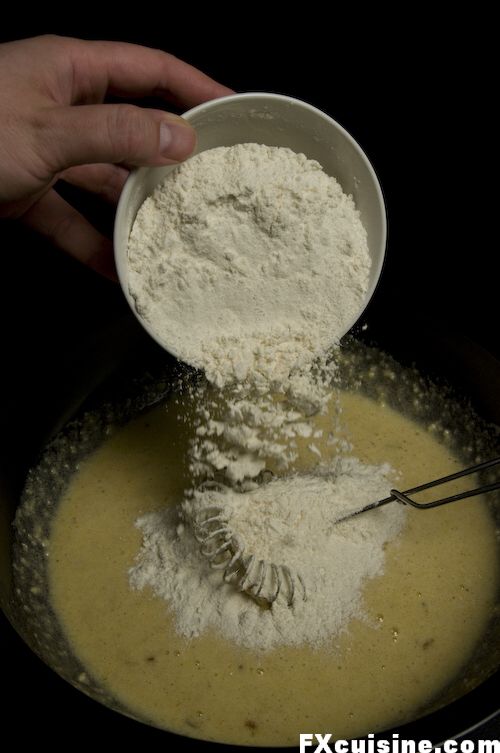 Add the flour.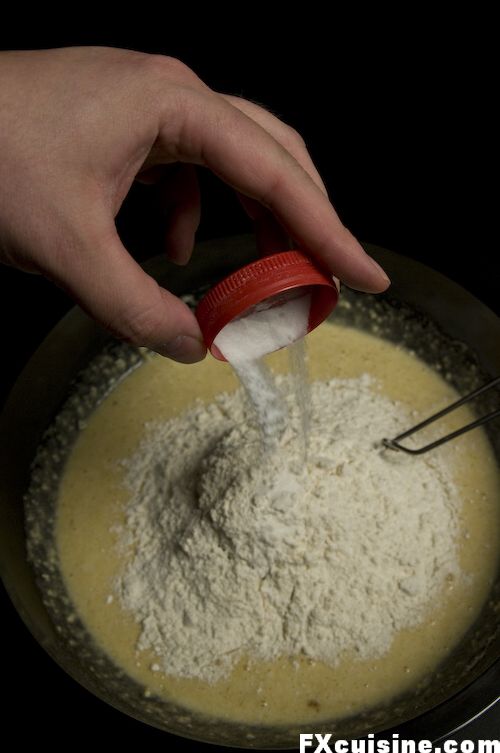 Then the baking powder. Don't you like this picture?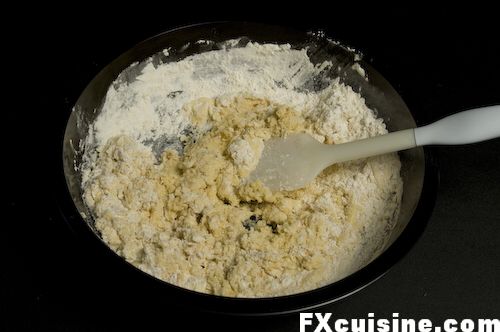 Combine everything using a paddle ...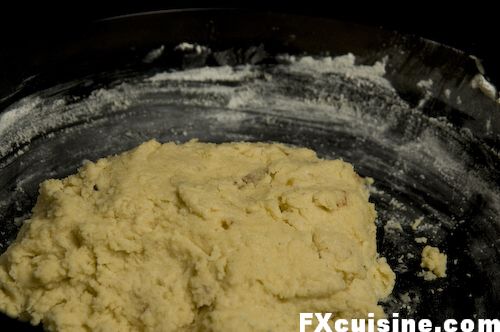 ... until you get a smooth dough.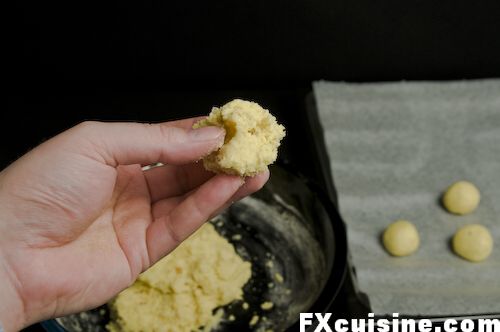 Wet the palms of both of your hands. Take a walnut-sized piece of dough and roll it in between both palms until you get a smooth sphere. I apologize but I did not manage to do this with my camera - you'll just have to figure out the movement on your own!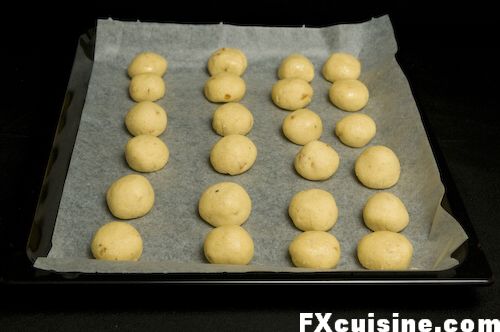 Lay the balls on a piece of baking paper. Space them well as the balls will grow as they bake. Bake for 15 minutes at 220°C / 450°F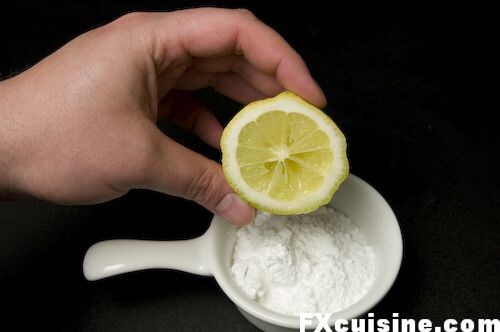 Let's prepare the glazing. Place the confectioner's sugar in a bowl, then let a little lemon juice fall on it drop by drop.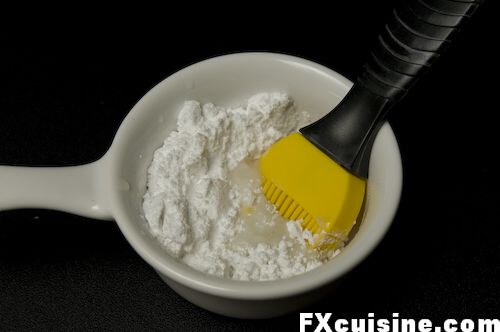 Drip, drip, the mighty power of the liquid soon turns the white mountain into a swamp. Mix with a brush.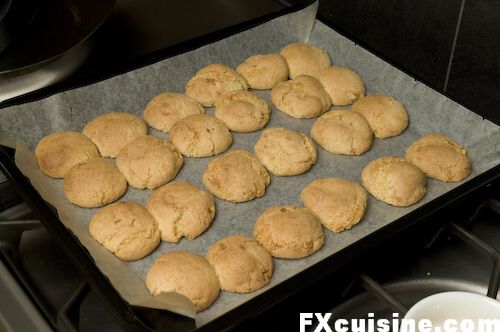 Remove the cookies from the oven - they have grown so much, I almost did not recognize them!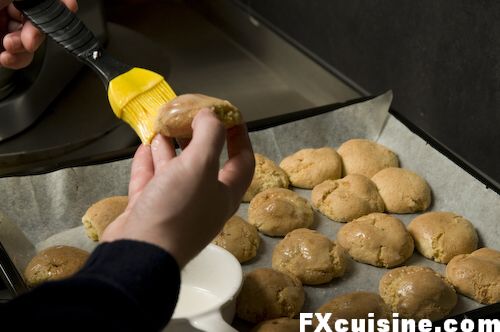 Place the glazing bowl on the cookie tray ...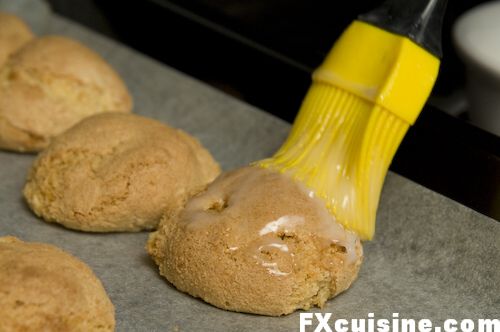 ... and start painting each cookie with the glazing, covering every side. Nothing like a good sugarcoating to make some people swallow a pepper cookie.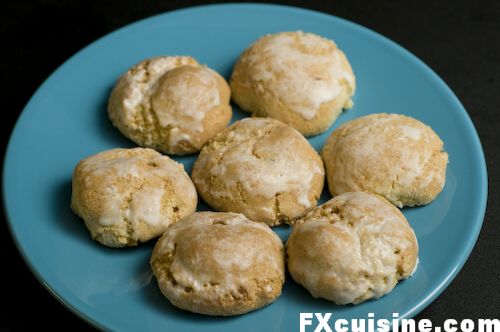 Serve on a plate with no warning notice ...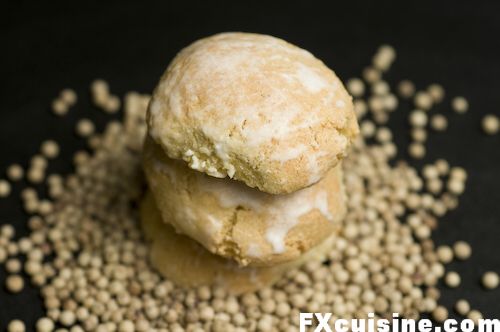 ... or pile them in peppercorns so that people are aware of the contents.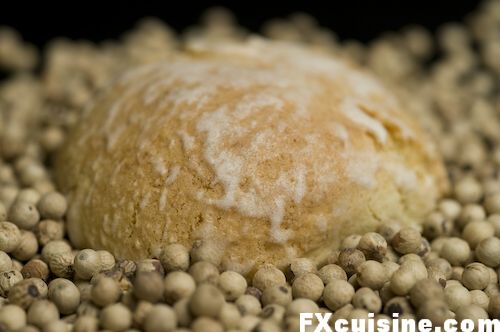 Delicious!
69088 views
Related Articles

Swiss Alpine Gingerbreads ***
The most popular Swiss country fair cookie, Magenbrot, is a light gingerbread supposed to be a friend of the stomach. He is my friend too!

My Boyhood's Hungarian Plum Dumplings *
I had eaten these dumplings only once, when I was 12, but boy did they make an impression! Such a rich combination of gorgeous juicy sweet prunes covered in a soft potato-based simmered dough.
Copyright FXcuisine 2023 - all rights reserved.
If you do this recipe at home please let me know how it worked for you by submitting a comment or send me a picture if you can. Thanks!